Before the suspected Pittsburgh synagogue gunman perpetrated what's believed to be the deadliest attack on Jews in American history, he launched a social media attack on HIAS, accusing the refugee agency of ushering murderous "invaders" into the United States.
The group, formerly known as the Hebrew Immigrant Aid Society, didn't dignify the allegation with a response (though it did decry the shooting), likely owing to its lengthy history as a protector and advocate for the persecuted.
After almost 140 years of resettling refugees – from Jews fleeing Russia and Eastern Europe in 1881 to migrant caravans of numerous religious denominations around the world today – the group has helped more than 4.5 million people escape persecution.
Among them are Google cofounder Sergey Brin and WhatsApp cofounder Jan Koum, whose families fled what was then the Soviet Union in the 1970s.
'Torah requires us to intervene'
One of nine agencies tapped under the US State Department's US refugees admission program, HIAS "rescues people whose lives are in danger for being who they are," the group says on its website.
"We understand better than anyone that hatred, bigotry, and xenophobia must be expressly prohibited in domestic and international law," the group says of its mission. "Because the right to refuge is a universal human right, HIAS is now dedicated to providing welcome, safety and freedom to refugees of all faiths and ethnicities."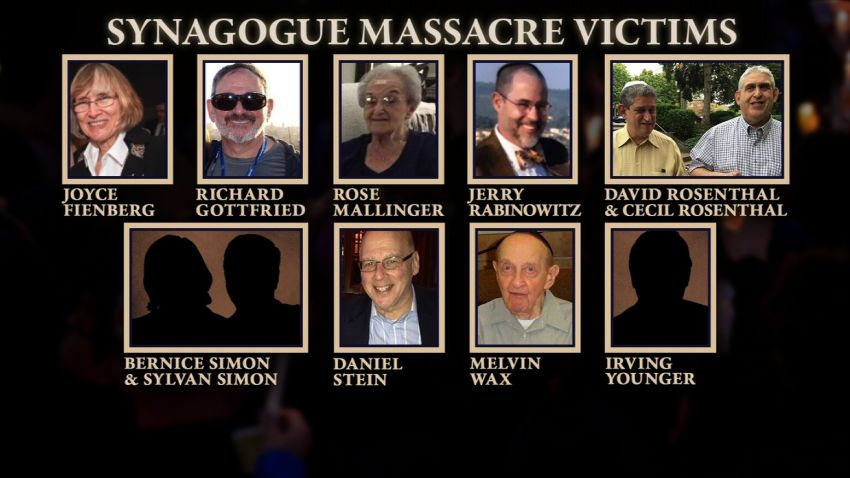 These are the victims of the synagogue massacre
The nonprofit, based in Silver Springs, Maryland, operates under the motto, "Welcome the stranger. Protect the refugee," and it has taken a lead in battling immigration policies put forth by the White House and Congress in the last two years.
When a challenge to the travel ban reached the Supreme Court last year, HIAS President and CEO Mark Hetfield denounced what he saw as a policy of turning away Muslim immigrants "just for being Muslim." Travel bans, which Hetfield described as hateful, were once wielded as tools to keep Jews out of America. HIAS could not stand by when Jewish immigrants were persecuted, and it cannot stand by now, he said.
"We assist refugees today not because they are Jewish, but because we are Jewish," Hetfield said in a statement. "The Torah requires us to intervene – to stop these things from being done by our government and in our name."
When the White House slashed the number of refugees permitted into the country – from 110,000 in 2017 to 30,000 in 2019 – Hetfield accused President Donald Trump "of betraying the commitments we made after World War II … to ensure that the world never again turns its back on innocent people seeking safety."
Most recently, on Friday, as American leaders used charged, frightening language to describe participants of a migrant caravan making its way to the United States' southern border, Hetfield joined several rights groups in stating that the caravan poses no danger.
"They are women, children, and men who are fleeing some of the most dangerous countries in the world, and are simply seeking safety and protection," Hetfield said. "Once again, we remind the President that seeking asylum is not illegal."
Gunman targeted HIAS in rants
The suspected Pittsburgh gunman saw things differently, to hear his posts on social media tell it. Members of the caravan were doubtless violent, simply by virtue of the countries they're fleeing being violent, he alleged.
Bowers shared a video on Gab, a platform priding itself on few speech restrictions, showing purported HIAS workers along the Mexico border and describing their work as "sugar-coated evil."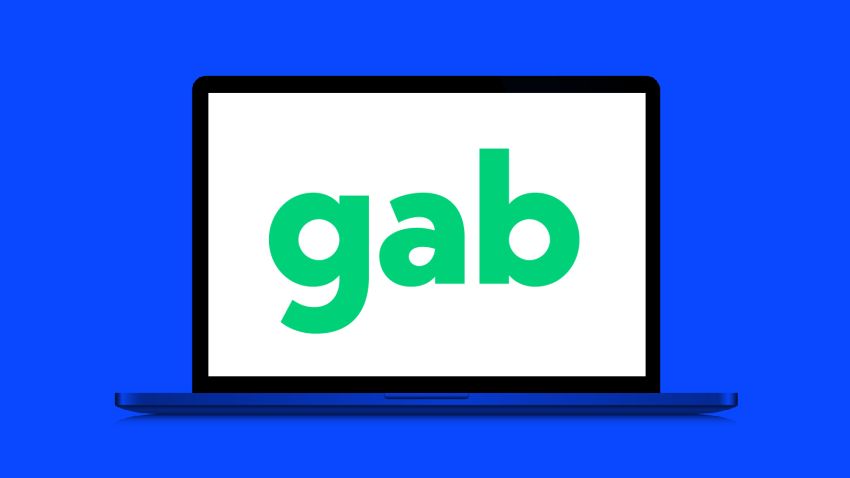 Companies cut ties with Gab
03:06
- Source: CNN Business
Seventeen days before the horrific attack, he posted a HIAS list of several Shabbat services for refugees, including one less than a mile away from the Tree of Life synagogue, the site of the slaughter. He repeatedly stated his disdain for the Jewish community.
He later posted that he preferred the term "invaders" over "illegals" to describe immigrants and shortly before the massacre declared, "HIAS likes to bring in invaders that kill our people."
The next message appears to lay bare his alleged plans for the Tree of Life: "I can't sit by and watch my people get slaughtered. Screw your optics, I'm going in."
Minutes later, 11 worshipers were dead and several police officers who tried to apprehend him were wounded. During the shootout, the suspect told officers, "I just want to kill Jews."
Hetfield has said the suspected gunman was not known to HIAS, despite his postings.
137 years of resettlement
Resettlement means more than moving migrants to a safe place. It also involves helping them acclimate to their new environment. HIAS has "resettlement partners" in San Diego, Northern California, Wilmington, Delaware; Clearwater, Florida; Ann Arbor, Michigan; North Carolina, Seattle, Madison, Wisconsin, and multiple cities in New York, Ohio and Pennsylvania, including Pittsburgh.
Founded in 1881 by American Jews who wanted to assist Jewish families fleeing Russia and Eastern Europe, HIAS began with a storefront on Manhattan's Lower East Side.
"While those who arrived were refugees – people who were being killed in their homelands because of who they were – the world did not yet have a legal concept for people who needed safe refuge outside their homelands," the group says.
Doctor: Ironic that suspect treated by Jewish staff
As New York's Russian Jewish population swelled, HIAS provided shelter, meals, clothes, rides and employment to new arrivals. In 1904, it added a bureau on Ellis Island to assist Jewish immigrants with translation, kosher meals, railroad tickets, medical screenings and $25 loans to cover their "landing fee." It also connected immigrants with family members so they wouldn't be detained or turned away at Ellis Island, according to the group's history.
It rescued hundreds of thousands of Jews during and after both world wars. After the 1951 Refugee Convention – which defined the word refugee and established rights for displaced people – HIAS became nondenominational in its efforts. Through the 1970s, HIAS helped Jews fleeing Hungary, Egypt, Cuba, Algeria, Morocco, Czechoslovakia, Poland, Ethiopia and Iran, but it also came to the aid of the Vietnamese, Cambodians and Laotians after the 1975 fall of Saigon.
By the 2000s, the group was working with refugees in conflict zones the world over, including Afghanistan, Bosnia, Haiti, Kenya, Tunisia and several former Soviet satellites.
In 2016, HIAS had assets of more than $67 million, and boasted more than $6.9 million in contributions, a $2 million increase over the previous year. Its expenses totaled $21.3 million that year.
"We are the only Jewish organization whose mission is to assist refugees wherever they are," HIAS says.
'HIAS was what kept you tethered'
One refugee who won't forget HIAS' help in skippering him and his family to safety is author Lev Golinkin, whose emigration as a 9-year-old from the Soviet Union is documented in his memoir, "A Backpack, A Bear and Eight Cases of Vodka."
Following Friday's massacre, Golinkin wrote a column for The New York Times saying he had always wanted Americans to know more about HIAS, but not like this.
Rabbi: I will not let hate close my building
He first heard the acronym in 1989. He didn't know what it stood for, but he heard that once he and his family got to the main train station in Vienna, Austria, "HIAS will help." It was a refrain he repeated to himself as he and his family hitchhiked on Austrian roads and endured rigorous asylum interviews at the US Embassy.
Today, Golinkin wrote, he sees people fleeing Central American gang violence and Middle Eastern and East Asian wars – episodes more horrible than what his family went through – and he knows what HIAS means to them: "an international word for hope, in dozens of tongues and for numerous faiths."
HIAS refugees include the rich and famous – including actors, athletes, inventors and musicians – but most of the folks it has helped are regular people who drive Americans' taxis, clean their houses, dress their wounds and protect their businesses, Golinkin said.
"They know that the United States can give you a new life, but they also know it comes with a cost," his column says. "HIAS was what remained when the rest of your life had disintegrated, when there was no money, no way to communicate, no going back. HIAS was what kept you tethered to the world when you became a ghost, but weren't yet ready to die."
CNN's Catherine E. Shoichet and John Avlon contributed to this report.