(CNN Business) —
Europe gave the world some of its top automakers, but it's losing out to China in the race to define the industry's future.
China is the driving force in the business of electric vehicle batteries, which European leaders see as vital to the future of the auto industry that employs millions of people across the continent.
It may be too late to catch up.
"Europe might well see its carmakers massively moving production to China in the future," said Simone Tagliapietra, an energy analyst at Fondazione Eni Enrico Mattei, a Milan-based think tank. "This is a huge risk" for the region that's home to companies like Volkswagen (VLKAF), BMW (BMWYY), Mercedes-Benz and Renault (RNSDF), he added.
Building electric cars in China makes sense for companies because that's where most customers are, and it enables them to avoid heavy tariffs on imported vehicles. It also puts their manufacturing plants closer to the supply chain for batteries, which account for about 40% of the value of electric cars.
"It just makes sense to produce electric vehicles where batteries are also produced," Tagliapietra said.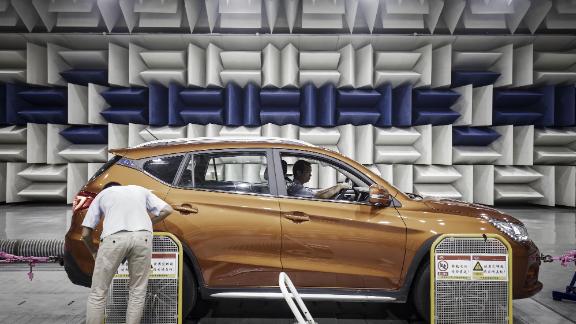 Qilai Shen/Bloomberg via Getty Images
About two-thirds of the world's manufacturing capacity for lithium-ion batteries, those most commonly used in electric vehicles, is in China, according to consulting firm Wood Mackenzie.
Europe is estimated to have just 1% of the market. "There's a few smaller European facilities, but nothing significant," said Gavin Montgomery, Wood Mackenzie's research director of global metals markets in London.
China's giant market
China has the advantage of being the world's biggest market for electric vehicles, accounting for about half of global sales, and international carmakers are investing there in a big way.
Volkswagen announced last year it would pump $12 billion into making electric vehicles in the world's number two economy. US industry leader Tesla (TSLA) is building a factory in Shanghai that it says will eventually churn out 500,000 electric cars a year, compared with about 100,000 annually in the United States.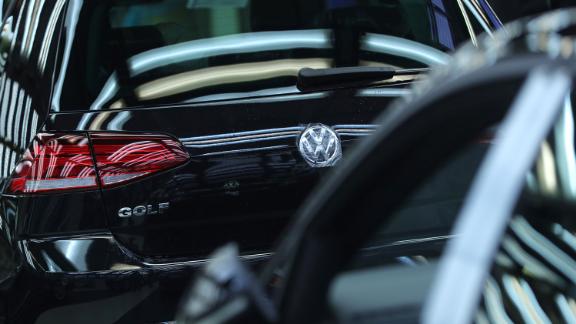 Kris