Julian Assange's stay at the Ecuadorian Embassy in London could finally be drawing to a close.
Six years after he fled to the country's diplomatic mission in Knightsbridge, yards from the world-famous Harrods department store, facing extradition to Sweden on sexual assault allegations, the WikiLeaks founder appears to be burning bridges with the only people known to have helped him since then.
The Swedish case may have since been shelved but he's still wanted by British authorities for jumping bail and entering his Ecuadorian refuge in 2012.
Back then, the activist triumphantly praised Ecuador as the "courageous Latin American nation that took a stand for justice." But as the relationship has deteriorated over the years and Ecuador's leadership has changed hands, Assange has found himself in an increasingly precarious position.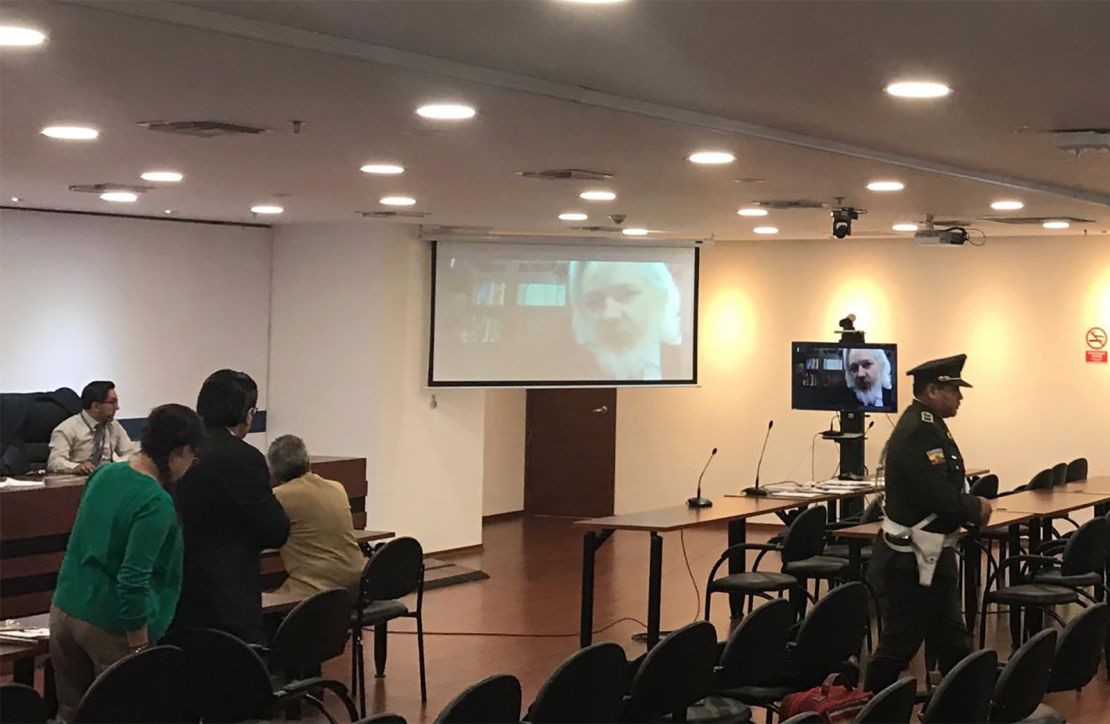 Will 'catgate' spell the end of Assange's stay?
On Monday, an Ecuadorean judge rejected the WikiLeaks founder's legal action against the country's government in which he claimed that new asylum conditions imposed by the embassy were "violating his fundamental rights."
Judge Karla Martinez said Assange will have to obey a new set of house rules, which include paying for his own food, medical and laundry bills as well as cleaning up after himself and his cat.
Assange – with a flowing snow-white beard and long shoulder-length hair – appeared before the judge in Ecuador's capital Quito via video link from London. He claimed the new rules were a clear indication Ecuador was trying to push him out and accused President Lenín Moreno's government of preparing to revoke his asylum.
There has been no love lost between Assange and Moreno – who came to power in 2017 – and has since described Assange as an "inherited problem" and "more than a nuisance."
While Assange has previously said his position in the embassy was under threat, it is understood the relationship has degraded to the point that he believes he's being deliberately restricted so that he might choose to leave on his own, sources told CNN in May.
But Ecuadorian Attorney General Íñigo Salvador denied this last week, telling reporters the country was "not looking to revoke" Assange's asylum.
"The only thing that Ecuador's state has told Mr. Assange is: Your asylum problem is a problem between you and the British justice."