Hundreds of mourners gathered Saturday for the funeral of seven people killed when unknown gunmen opened fire on a bus carrying Coptic Christians in Egypt's Minya governorate, Egyptian state-run media outlet Ahram Online reported.
Six of the victims were from the same family, according to Ahram. A dozen people also were injured in the attack, it said.
The group was heading to the Monastery of St. Samuel the Confessor, south of Cairo in Egypt's western desert, when Friday's attack occurred.
It's the latest in a number of deadly assaults against minority Christians in the Middle East's most populous country in recent years.
Last year, at least 29 people were killed after unidentified gunmen opened fire on a bus carrying Coptic Christians to the same monastery, about 100 kilometers (62 miles) northwest of the city of Minya. ISIS claimed responsibility for the massacre.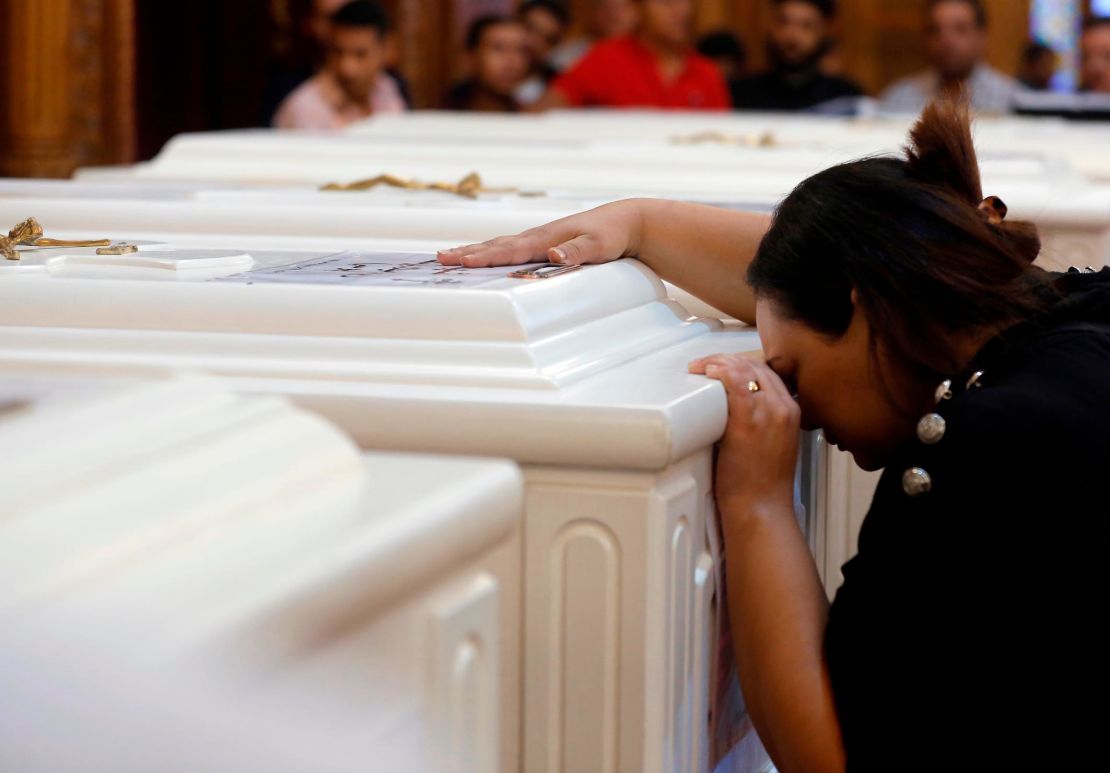 The terror group also claimed the latest attack. In a statement published on the ISIS-affiliated Amaq media agency, it said, "The ambush that targeted a bus carrying Coptic Christians, on the road to the Monastery of Saint Samuel in Minya, was carried out by Islamic state fighters."
The statement was published by several ISIS channels on the messaging app Telegram.
ISIS provided no evidence to back up its claims. CNN cannot independently verify their authenticity.
Egyptian prosecutors have been sent to investigate, Ahram Online reported.
The US State Department condemned the attack in a statement Friday.
"We extend our condolences to the families of these innocent victims," State Department spokeswoman Heather Nauert said. "We remain steadfast in our support of Egypt's efforts to combat terrorism and violence against religious communities."
CNN's Mike Callahan contributed to this report.