Members of Tanzania's LGBT community are fearing for their lives, hiding in their homes and even fleeing the country after threats from a powerful politician to round up gay Tanzanians, activists said.
The announcement from the regional governor of Tanzania's largest city, Dar es Salaam, has also led to a new travel warning by the US State Department warning US citizens to remove any material on social media that could "run afoul" of Tanzania's anti-homosexuality laws.
"I have closed my office today and we will not be operating for a while," said James Wandera Ouma, one of the few activists openly campaigning for LGBT rights in the country.
Another well-known activist, who cannot be named safety reasons, said that gay Tanzanians are in hiding.
"We are worried about both those who are known to the community and those who are closeted," he said.
The LGBT community in Tanzania has suffered through community and police harassment before, but last week the regional governor of Dar es Salaam vowed to set up a task force to round up and arrest people suspected of being gay.
"I am announcing this to every citizen of Dar es Salaam. If you know any gays, report them to me," said Paul Makonda in a news conference with local reporters last Monday.
The task force was supposed to be launched this Monday. So far it is unclear if the governor's deadline is being met.
Multiple attempts by CNN to reach Makonda were unsuccessful.
"It is extremely regrettable that Tanzania has chosen to take such a dangerous path in its handling of an already marginalized group of people," said Joan Nyanyuki, Amnesty International's regional director for East Africa, the Horn and the Great Lakes.
"The idea of this task force must be immediately abandoned as it only serves to incite hatred among members of the public."
Central government not on board
On Sunday, after intense international pressure, the Tanzanian government tried to distance itself from the controversial governor's plans.
"His views are not the view of the government. The state would like to use this opportunity to assure people that it will continue to respect all organizations that are relating to human rights," a Foreign Ministry statement said.
The statement did not criticize the governor's actions, nor reassure gay Tanzanians of protection.
"If the government really means it, then they should stop these actions by Makonda. Otherwise the harassment and fear will just continue," the LGBT activist said.
Ouma said that until they get guarantees of protection, people will just remain in hiding.
"I need the government's assurance that I will not be attacked," he said.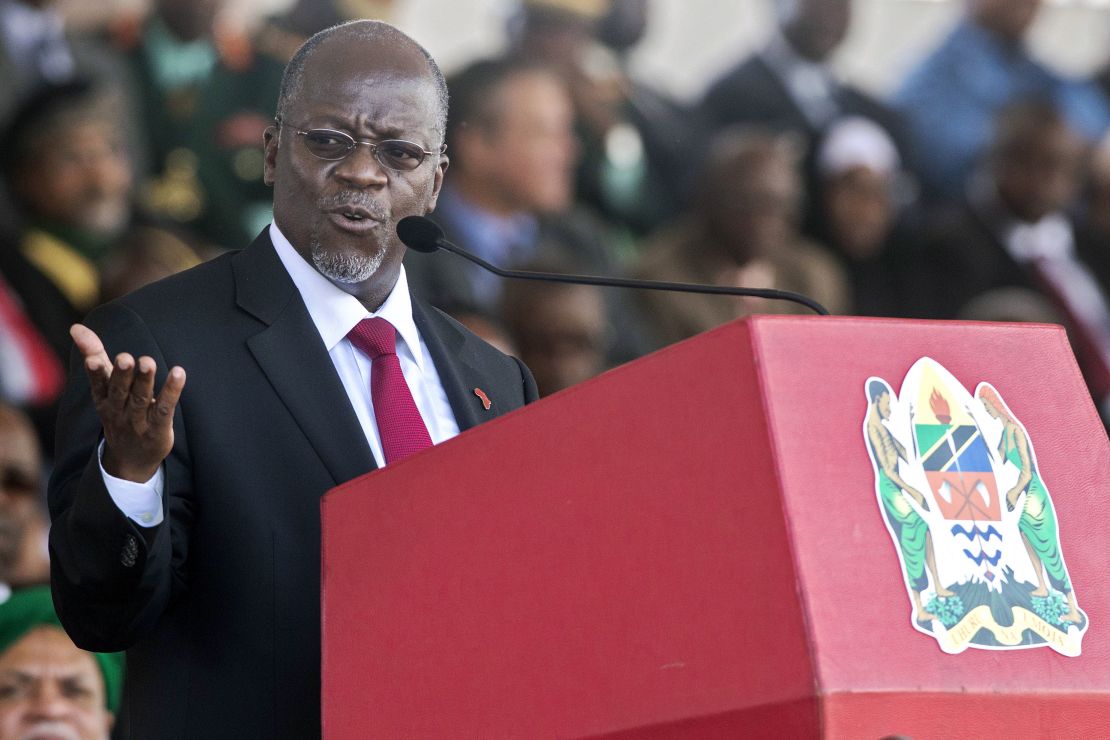 Tanzania is a deeply conservative country and, unlike in neighboring Kenya, hasn't seen progress on LGBT rights.
On the contrary, under the current administration of John Magufuli, rights groups believe that the situation has gotten worse.
Human Rights Watch says the government has shut down LGBT-friendly clinics, prohibited community organizations from doing HIV outreach targeting key populations and arrested activists holding workshops on legal advice.
LGBT people face a 30-year jail sentence in Tanzanian for gay male sex, a holdover from colonial-era laws, mirroring severe penalties for same-sex relationships across many African countries.
But the prospect of a task force scouring the streets and social media accounts for "evidence" of LGBT Tanzanians has terrified many in the community already dealing with a homophobic community and government.
But the activists contacted by CNN say they refuse to leave.
"I have to help people who are in hiding. The government needs to stop this harassment. We are, after all, all citizens of Tanzania," said the LGBT activist.