There will be familiar names on the grid next season, but 2019 also promises to be the year Formula One's next generation come to the fore.
From the teenager set to become the youngest F1 driver in British history, to Ferrari's youngest racer in over half a century, we take a look at the prodigious talents who could make a big impact on the circuit.
George Russell – 'I emailed Toto and he replied 15 minutes later'
Age: 20 Team: Williams Nationality: British
"It feels surreal that I will now be lining up on the grid, alongside drivers whom I have admired for years," said 20-year-old George Russell when news broke he would be racing for Williams next season.
Russell, one of two British rookies on the circuit for 2019, is held in high esteem and from his record as a junior it is clear why.
Like many in the sport, the Englishman started racing go-karts aged eight, quickly graduating to win the British Formula 4 championship in 2014.
The young driver is not short of chutzpah, either, emailing Toto Wolff at the end of 2014, which led to a meeting with the Mercedes boss.
"I decided to send this email at 10:30 at night, put my phone away and woke up the next morning and Toto had replied literally 15 minutes later!" Russell told ESPN.
After winning the McLaren Autosport BRDC award, Russell's career took off. BMW offered the then 17-year-old a reserve driver role for 2016, as well as a drive for 2017.
But Gwen Lagrue, head of Mercedes' young driver program, heard that the Briton was contemplating racing in the DTM touring car series and immediately arranged for Russell to get in the F1 team's simulator.
"I took the option deal with Mercedes and did the simulator stuff with them," said Russell of the decision to reject a BMW deal which would immediately have secured his financial future.
As it turned out, he hasn't had to wait long for his chance in F1. After winning the GP3 championship in his rookie year, Russell progressed to Formula 2, F1's feeder series, and currently leads the championship.
Though not 21 until February, having been part of Mercedes' young driver program for two years he has experience in the sport as reserve driver for Lewis Hamilton's Mercedes team, as well as testing several times for both Mercedes and Force India.
"It has been a perfect progression and slope into a full-time race seat and I really feel that now I am ready for this," Russell told BBC Sport following Williams' announcement in October.
Charles Leclerc – 'The pressure is not something I'm suffering from'
Age: 21 Team: Ferrari Nationality: Monégasque
Ferrari, usually more conservative with their appointments, has promoted 21-year-old Charles Leclerc to ride alongside Sebastian Vettel next season. "Dreams do come true," Leclerc, who was a member of the Ferrari driver academy, posted on Twitter.
Leclerc's rise to replace Kimi Raikkonen in a title-challenging car – he is the youngest driver to have been appointed by Ferrari since Ricardo Rodriguez raced in the Italian Grand Prix in 1961 – is remarkable.
Ferrari's late president Sergio Marchionne made the call back in June to promote Leclerc on the back of an impressive rookie season with Sauber. He finished sixth in Baku in only his fourth race and, so far, has amassed 27 championship points.
Marchionne was not the only one at Ferrari to regard Leclerc – who dominated F2 last season on his way to the title – as an exciting talent, with the Monaco-born driver still awarded a seat despite Marchionne's death in the summer.
Leclerc had to overcome heartache to reach the pinnacle of the sport. In a statement released on the day it was announced he had earned a Ferrari seat, he paid tribute to his late father, as well as his friend and godfather Jules Bianchi, who died in 2015 – nine months after a crash at the 2014 Japanese Grand Prix.
The soon-to-be Ferrari protege has recently said he's not "suffering" from the pressure of expectation.
" I don't think this will be an issue next year," he told reporters. "Obviously already this year there was quite a bit of expectations on me doing well, and again next year it's more or less the same thing.
"So, I'm just trying to focus on my job, and trying to extract all these expectations out of my mind, and to really 100% focus on what I do behind the wheel."
Lando Norris – 'It's hard to say what I want to achieve next season'
Age: 19 Team: McLaren Nationality: British
READ: The teenager set to make F1 history
Not 19 until November 13, Lando Norris will become the youngest F1 driver in British history when he jumps into his McLaren at the Australian GP next March.
Zak Brown, McLaren's chief executive, has described the English teenager as an "immense talent," anointing the prodigious driver as the racer to help the team rebuild and become the force it was a decade or so ago, when winning titles – not languishing towards the back of the grid – was routine.
Nico Rosberg, the former Mercedes F1 world champion, has also described Norris as a "great British sensation," so much is expected of the youngest winner of the world karting championship.
Norris is a veteran of seven different junior motorsport categories and a champion in three. In 2017, he became the youngest winner of the prestigious European Formula Three series.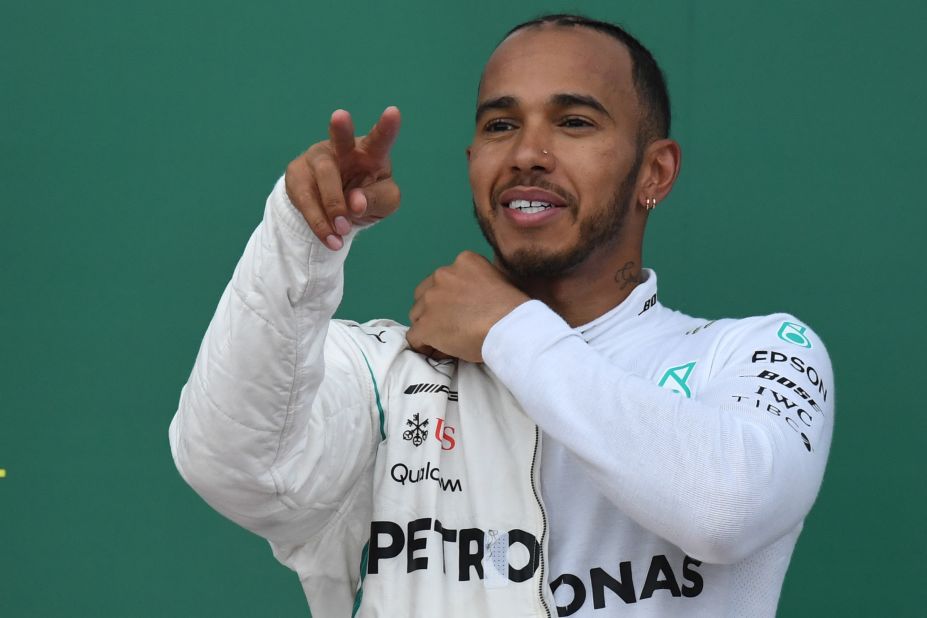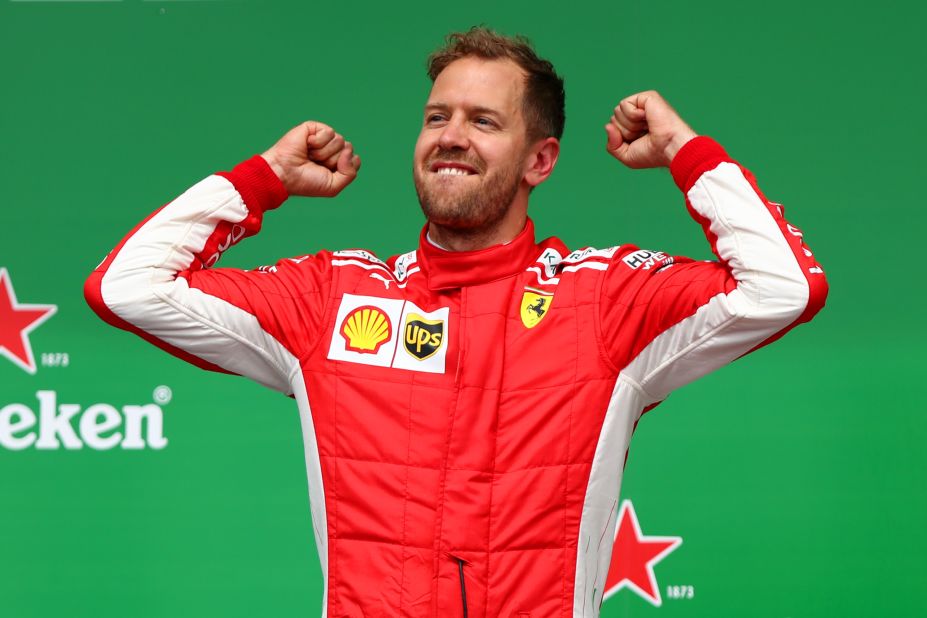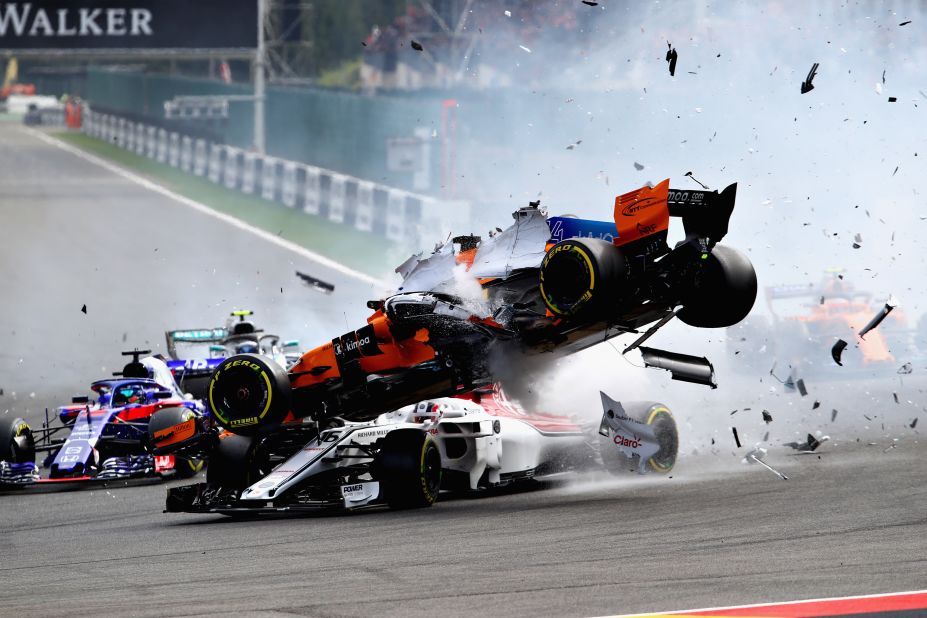 The story of the 2018 F1 season so far
Comparisons have been made with five-time world champion Lewis Hamilton, who also learned his trade under McLaren's umbrella, though Hamilton made his F1 debut in 2007 in a more competitive car.
What would constitute a good debut season for the 18-year-old? He is yet unsure.
"It's hard to say what I want to achieve next season," he told CNN Sport. "Overall, I just want it to be a good, solid season, just a good start to what I hope will be my career in Formula One.
"There's obviously some goals here and there that I want to hit. There's always one, beating a teammate, trying to get to the top five, or a podium, but apart from that no real big goal. I think we have to wait until next season."
Pierre Gasly – 'It's been an amazing last few months'
Age: 22 Team: Red Bull Nationality: French
Pierre Gasly is another young driver who will be making a step up in 2019. Indeed, Christian Horner has said he is "expecting big things" from his Red Bull driver.
"He's here because we believe he's the best upcoming talent and he deserves that opportunity in the car," Red Bull chief Horner told Motorsport.com this week of Gasly, who is making the step up from Toro Rosso to replace Renault-bound Daniel Ricciardo.
The 22-year-old will partner Max Verstappen, only 21 himself but already a veteran of 79 GPs, but Horner has already said it would be "unfair" to expect the Frenchman to immediately challenge one of the sport's outstanding talents.
Pierre Gasly: 'Pure joy' at Red Bull promotion
READ: Gasly's "pure joy" at "amazing" Red Bull promotion
But Gasly's rise has been meteoric. Like many of his contemporaries, he has proven himself in GP2 (now F2), winning the title in 2016 in the last race of the season in Abu Dhabi. He was also racing in the Japanese Super Formula Championship before Toro Rosso came calling with a full-time F1 contract.
After accruing 29 points so far this season for Toro Rosso, including a fourth-place finish in Bahrain, the 22-year-old received a call last month from Red Bull's Helmut Marko which caught him by surprise.
"It's been just pure joy to realize part of my dream to become a Formula One driver and then 10 months later to get the news that I will race for Red Bull Racing in 2019," Gazly told CNN. "It's been an amazing last few months."
Now that he's part of the so-called big three – alongside Mercedes and Ferrari – Gasly will have his sights set on podium finishes.
"You are fighting right up there … more race responsibilities, more pressure, a harder challenge," he said. "But I'm a really competitive guy and that's what I love so I'm really excited about it."
Visit cnn.com/sport for more news and videos
Antonio Giovinazzi – 'A dream come true'
Age: 24 Team: Sauber Nationality: Italian
On announcing Antonio Giovinazzi was to race for Sauber in 2019, a team statement said the decision fitted its "tradition of discovering and nurturing young talents." A young driver who has caught the eye of Ferrari is certainly one to watch.
The 24-year-old will partner Kimi Raikkonen next season, having been placed at the Swiss team by Ferrari as he is a member of the Italians' young driver program.
"As an Italian, it is a huge honor for me to represent a brand as iconic and successful as Alfa Romeo in our sport," said Giovinazzi on joining Sauber.
Giovinazzi raced twice for Sauber at the start of the 2017 season, stepping in for the injured Pascal Wehrlein to become the first Italian to compete in F1 since Jarno Trulli and Vitantonio Liuzzi in 2011.
It will come as no surprise to learn that Giovinazzi first dipped his toe in motorsport through karting, winning the Italian championship as well as the 60cc European title in his first year.
In 2012, the then 19-year-old won the Formula Pilota China title in his debut season in single-seaters and progressed to Formula 3 the following season. In 2015, he was runner-up to Felix Rosenqvist in the F3 European Championship.
This will be his first full-time race seat since the 2016 GP2 season, when he was runner-up to Gasly in the title race but did enough to impress Ferrari in the process.