Voters across the country had trouble voting in scattered parts of the country, but the big fear of the day – an outright hack of voting systems – apparently hasn't materialized, federal officials say.
"These are technical issues, equipment challenges. From (an) intel perspective, we are not seeing any malicious activities with any of these technical glitches across the country," a Department of Homeland Security official told reporters Tuesday evening.
Here are some of the voter issues and irregularities that CNN has found this Election Day, from power outages to voting machine shortages to excessive humidity.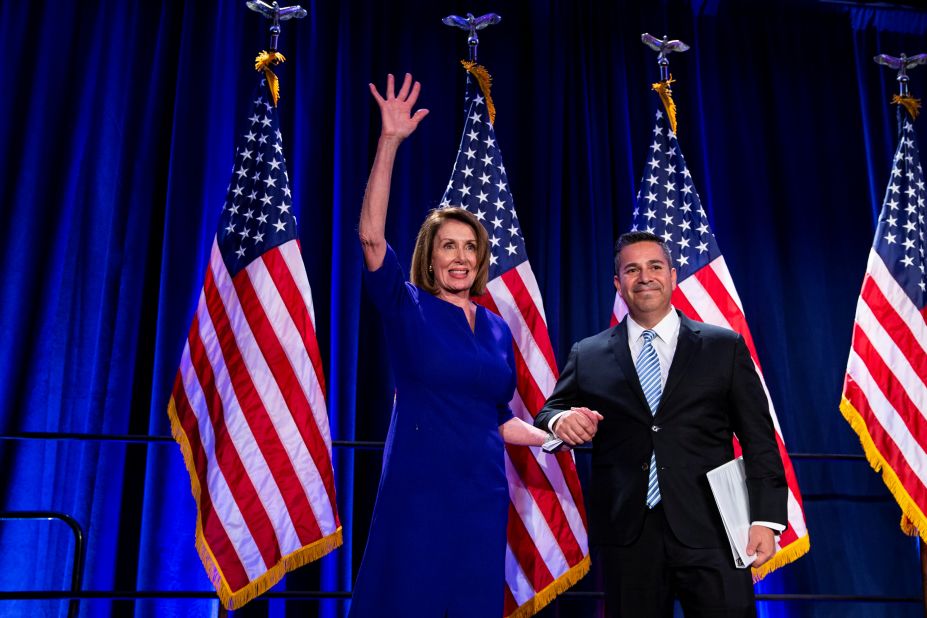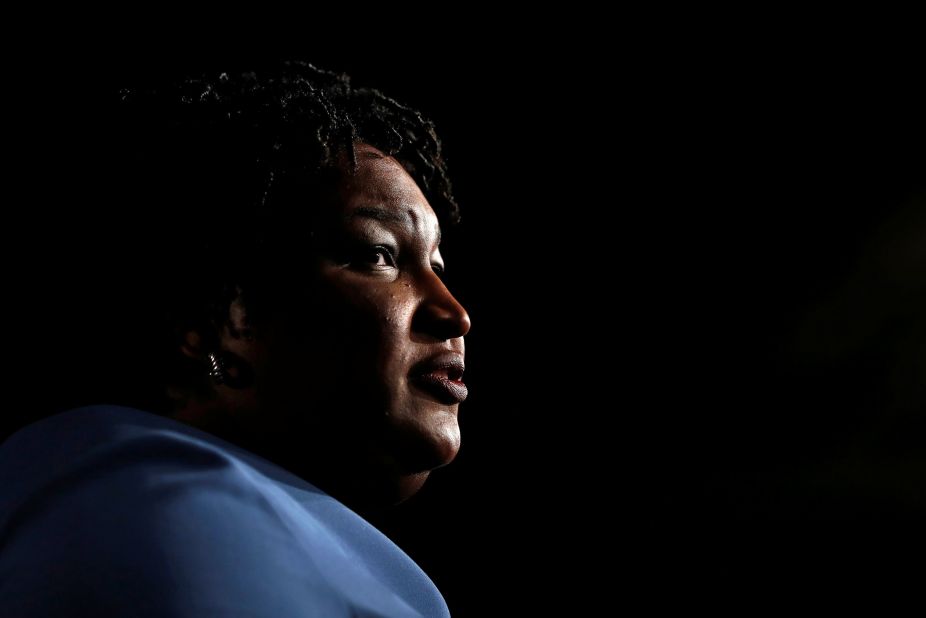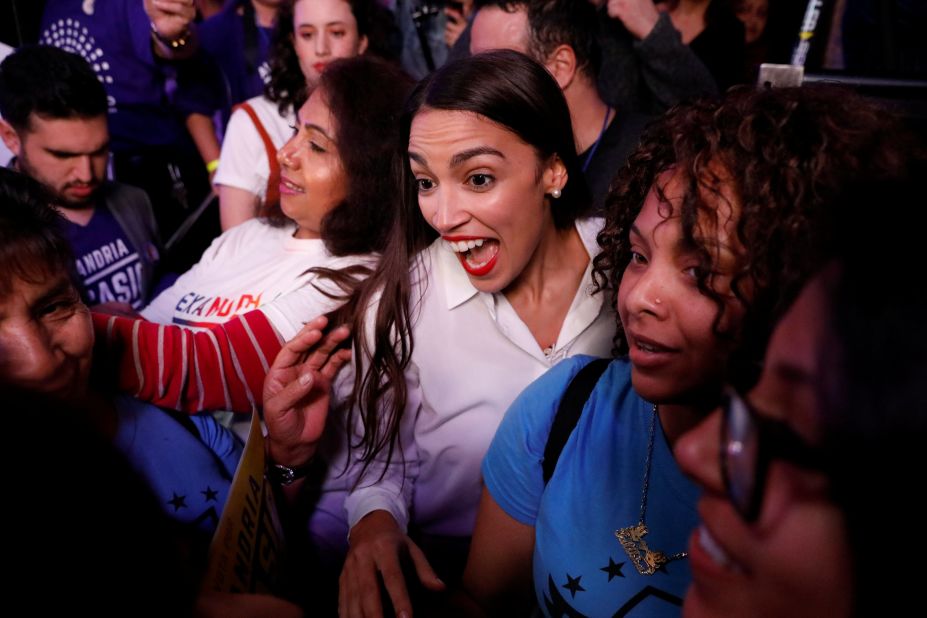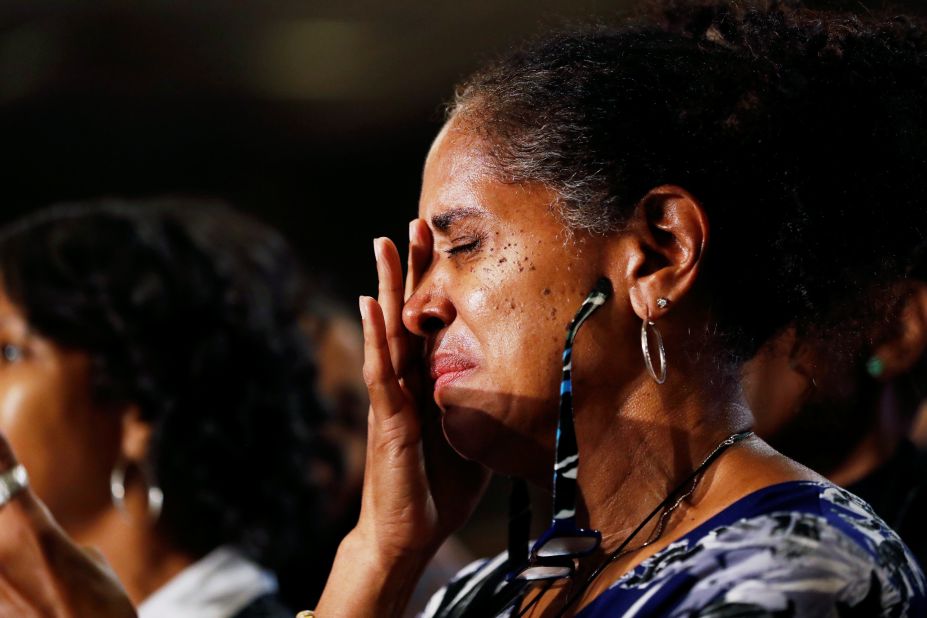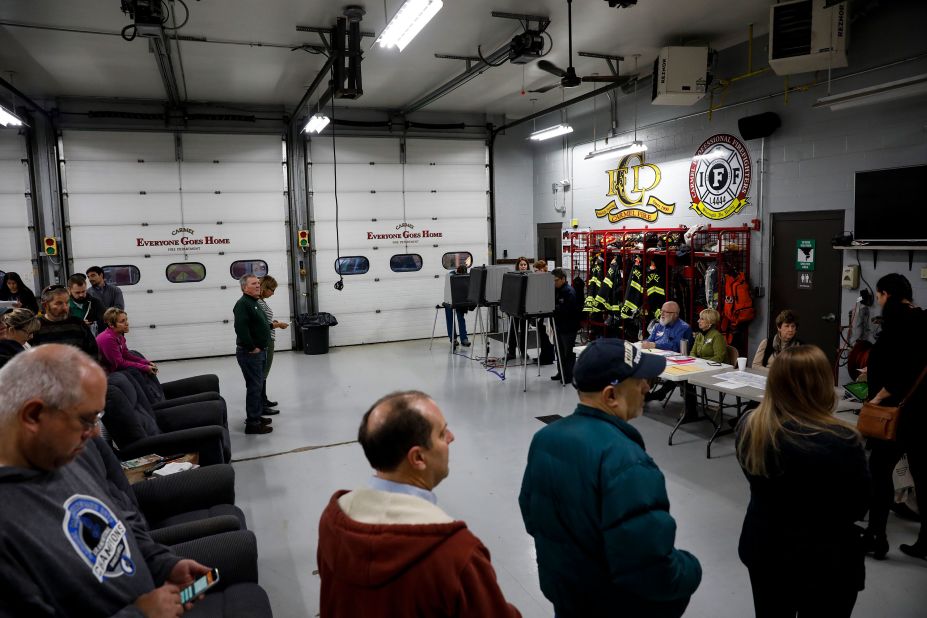 In pictures: The midterm elections
Voting extended in parts of several states
Because of various problems, polls stayed open later in a few precincts in several states. Here are some of them:
• Alabama: Two polling locations in Montgomery County – Southlawn Elementary School and Wares Ferry Road Elementary School – were remain open an extra hour after getting a late start Tuesday, a state circuit judge ruled.
The polling places at Southlawn Elementary School and Wares Ferry Road Elementary School would remain open until 8 p.m. local, according to the court order.
The two locations were "unable to process votes" at their 7 a.m. local opening time "due to improper ballots being delivered," according to a petition filed by a county probate judge.
• Georgia: In Fulton County, a judge ordered three Atlanta polling places to stay open late: The Pittman Park Recreation Center (9 p.m. ET), and the Archer Hall and Booker T. Washington precincts on the campus of Morehouse College (10 p.m.).
The Pittman Park site had too few voting machines to start the day Tuesday, an official said, resulting in long lines that drew the attention of the Rev. Jesse Jackson.
Only three voting machines were initially delivered there, resulting in long lines, Fulton County spokesperson April Majors said. Five more machines were eventually delivered.
Jackson, who already was in town, said he visited the site and met people who had waited most of the morning to vote. He said he encouraged people not to leave.
"It's inhumane," he told CNN about those people having to wait all morning to vote. "I'm worried because people are on dialysis or have to go to work."
In Gwinnett County, just northeast of Atlanta, a polling place at Annistown Elementary School opened late, in part because machines used to check voters in had technical issues, said Candice Broce, spokeswoman for the Georgia Secretary of State's Office.
As a result, the polls were to stay open at that school until 9:25 p.m. Two other precincts in the county also would be open later: Anderson-Livsey Precinct (7:30 p.m.) and Harbins Precinct (7:14 p.m.), Broce said.
Fannin County's Sugar Creek polling station also was set to stay open nine minutes longer, until 7:09 p.m., Broce said
• Illinois: In Chicago, four precincts were to remain open one hour later (Precinct 20 of Ward 9; Precinct 31 of Ward 9; Precinct 35 of Ward 2; Precinct 22 of Ward 20) and another (Precinct 22 of Ward 20) was to stay open two hours later.
Jim Allen, spokesman for the Chicago election board, told CNN these polling sites opened late, upward of 100 voters were turned away, and no one logged their names. These votes, he said, are sequestered because they voted on provisional ballots.
• Indiana: A state judge approved a request from the Porter County Democratic Central Committee to extend voting hours at 12 precincts in the northwestern Indiana county on Tuesday night.
Polls in Indiana typically close at 6 p.m. local time. But the judge's ruling added between an hour and two-and-a-half hours to precincts in Valparaiso, Chesterton, Portage and Crown Point.
The request was made because the precincts opened late, The Times of Northwest Indiana reported.
Voting hours also were extended in Monroe County until 7 p.m. ET due to a backup of voter lines, according to Larime Wilson, a county election official. Ballots were still being delivered to precincts, and while machine voting was an option, it was slower than voting on a paper ballot.
Because of this inconvenience, an election judge ruled to extend the hours, Wilson said.
Voters who were line at 6 p.m. ET would vote regularly, and anyone who voted after 6 p.m. would vote via a provisional ballot, Wilson said.
• Maine: In Portland, voting at the Italian Heritage Center polling location was extended until 9:30 p.m. because a car accident had blocked the location's entrance, the Secretary of State's office said.
• North Carolina: Voting in one precinct in Columbus County will be extended until 9:20 p.m. ET. The state Board of Elections decided in an emergency meeting to the extension because voting was disrupted for nearly two hours in the morning when one style of ballot was unavailable. Polling times were also extended in one precinct in Gaston County by 20 minutes, the board said.
• Texas: In Harris County, nine polling sites, mostly in Houston, were set to remain open until 8 p.m. CT, according to a local elections official and the Texas Civil Rights Project, which sought a temporary restraining order.
• Virginia: By court order, precincts 316 and 317 in Chesterfield County were to remain open for voters until 9 p.m.
Site at North Dakota reservation running out of ballots
At least one voting site on North Dakota's Pine Ridge reservation was running low on ballots late Tuesday afternoon, and may run out soon, an inspector at the site said.
The voting location was set to stay open to 7 p.m. local time, but officials are not certain ballots would be there the entire time.
CNN spoke to an official inspector, Annette Red Tomahawk, at the Standing Rock reservation's Porcupine voting precinct. It is just one of many on reservation, and there are about half dozen different tribes/reservations in North Dakota.
The site initially had around 50 to 60 ballots, she said. She did not have an accurate count, because some of her ballots were taken to another location that also was running out.
Tomahawk said her site had only about 10 left. A line was forming – and she was expecting a "rush" after work.
CNN is reaching out to other officials about these issues.
Humidity in North Carolina
The North Carolina state board of elections said humidity appeared to be causing difficulties in feeding ballots through tabulators in some Wake County precincts.
In a news release, North Carolina's Board of Elections and Ethics Enforcement said such ballots will be stored in "emergency bins" and "will be tabulated as soon as possible." All ballots will be counted, the board said.
Officials were working to resolve the issue in eight of the 204 precincts of Wake County N.C., Dara Demi, the county communications director, told CNN. The county sent crews out to affected locations to help bring the humidity under control.
"The tabulators are not broken, but extremely sensitive." Demi said, "This is by design." Over the course of the day, voting officials will feed ballots from the emergency bins back into voting machines until they are accepted.
Ballot shortage in Arlington, Texas
An Arlington, Texas, voting location didn't have enough paper ballots for an entire precinct.
Khadija Farah told CNN that 20 minutes after she arrived at her polling place at T.A. Howard Middle School in Tarrant County, the line to vote stretched out the door. Farah says that the electronic voting machine was not working, and she was told by a poll worker that they did not have any ballots for her precinct.
"Once that info was shared, most of the people in line decided to leave," she says.
Sam Taylor, communications director for the Texas Secretary of State's office, told CNN that the location immediately made emergency ballots available so that voters could continue to cast their ballots.
Scanner issues in New York
Amy Spitalnick, New York attorney general's communications director, said the top complaint on their Election Day hotline was broken scanners.
In a tweet, Spitalnick said they had received 225 calls and emails as of noon, and that 40-plus complaints were about poll sites that had at least one scanner broken, if not all.
Poll workers in New York are warning voters to not get their paper ballots wet, according to a state official.
Local officials have told their state counterparts that "keeping the ballots dry is paramount," state Board of Elections spokeswoman Cheryl Couser told CNN when asked about reports of ballot scanner problems in multiple city locations.
"Poll workers have been advising voters to keep wet jackets/umbrellas away from the ballot," Couser said.
In New York City, voters mark a paper ballot, which is then torn along a perforated line and fed into scanners as two pages, according to the city Board of Elections.
Couser said local authorities are deploying technicians in response to voting machine issues but "are not experiencing a high level of machine issues." The city is "experiencing a higher turnout than normal," she said.
The city's Board of Elections spokesperson did not immediately respond to CNN's inquiries.
Power outages in Tennessee
A polling place at Cedar Bluff Middle School in Knoxville, Tennessee, did not have power Tuesday morning and the site's backup generator also failed.
Cliff Rodgers, administrator for elections for Knox County, told CNN that people on site are urgently working to get the power on, and voting is still ongoing.
"We're voting with paper ballots," he told CNN by phone.
Because there was no ambient light in the building, they were voting outside. Out of an abundance of caution, Rodgers said, he ordered more paper ballots to the polling place.
Medical emergency in Pennsylvania
Amie Downs, a spokesperson for Allegheny County, said an individual who was due to open a polling site at a Carnegie Library location in the Pittsburgh area suffered a medical emergency.
The individual was hospitalized and voters requested emergency ballots. The ballots were sent to the location, which will be up and running shortly, Downs said.
Calibration issues in South Carolina
Rokey Suleman, the elections director in Richland County, South Carolina, told CNN that they were seeing a "higher frequency" of calibration issues for voting machines that are around 14 years old.
The issue means that a voter would touch a machine's screen to choose a candidate and end up choosing the wrong one, although presumably voters can review which candidates they have picked and correct their choices.
Suleman estimated about 50 of the almost 1,000 machines in the county have had problems. He said he believes the machines that are having problems have gotten worse partly because of their age and also because of issues that arise from how they are delivered to voting sites.
"The calibration screens can be sensitive," Suleman said. "The machines are not delivered with the greatest of care. They're delivered – not thrown around, but they're not delivered on a pillow either. But the older the machines are, the more likely you are to see screen calibration issues."
Thirty technicians were out in the field "recalibrating" the machines that are reported to have issues, he said.
Island's lone voting machine fails, so a replacement is ferried
When the lone voting machine on a remote island failed, Rhode Island officials delivered a replacement machine – by ferry.
The ballot scanning machine at the Prudence Island polling site stopped accepting ballots Tuesday morning, according to Miguel Nunez, the state's deputy director of elections.
Voting continued without disruption using a backup procedure, he told CNN. Voters mark paper ballots, which are then counted by a scanner.
A new machine was delivered about an hour later after the problem was reported.
The island has 176 registered voters, Nunez said, and 218 residents, according to the 2010 census.