Editor's Note: Elie Honig, a former federal and state prosecutor, is a CNN legal analyst and Rutgers University scholar. Follow him on Twitter @eliehonig. The views expressed in this commentary are his own. View more opinion articles on CNN.
Given President Donald Trump's prolonged campaign to degrade Attorney General Jeff Sessions as "weak," "beleaguered" and "scared stiff and Missing in Action," it seemed inevitable that Trump would fire Sessions shortly after midterms. Few expected, however, that Trump would drop the ax on Sessions before the voting machines even had a chance to cool. Trump's Wednesday Afternoon Massacre poses a serious, even existential, threat to Special Counsel Robert Mueller's ongoing investigation.
Now that Trump has dismissed Sessions, two big questions emerge: Who takes over supervision of Mueller's investigation, and what relevance could the President's dismissal of Sessions have on potential obstruction of justice charges?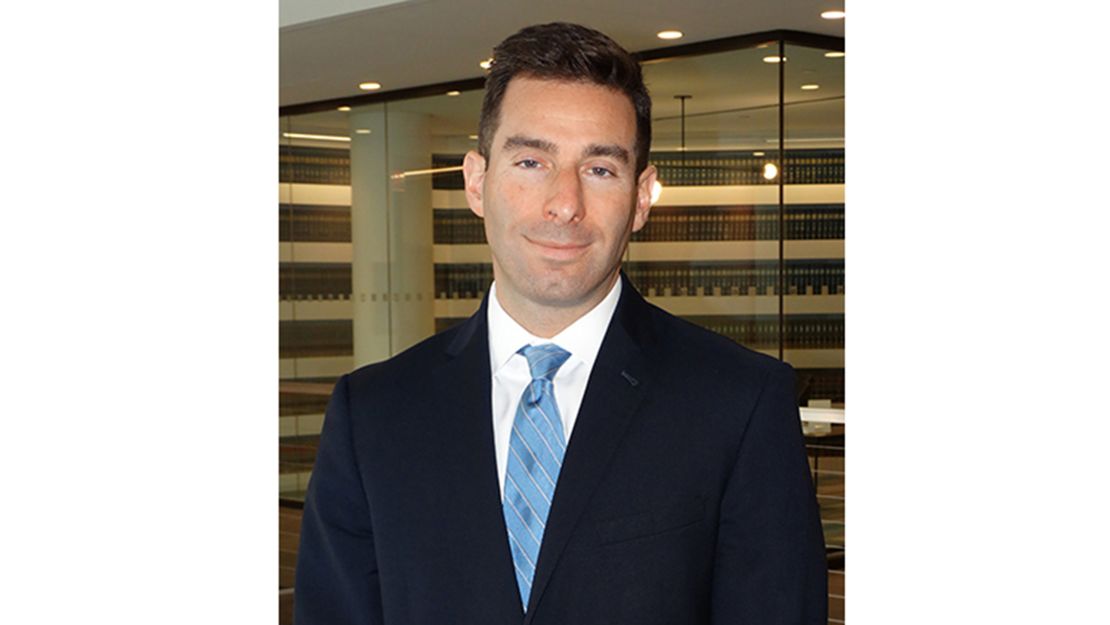 First, how does the dismissal of Sessions impact Mueller? Under the special counsel regulations, Mueller ordinarily would report to the attorney general. However, Sessions recused himself from the investigation – a move Trump later called "very unfair to the President" – leaving Deputy Attorney General Rod Rosenstein in charge. Now, however, Trump has named Matthew Whitaker, Sessions' former chief of staff, as acting attorney general.
It appears that Whitaker will supplant Rosenstein as Mueller's direct supervisor on the Russia investigation. If you need a glimpse into Whitaker's likely view of Mueller's work, look no further than an opinion piece that Whitaker himself authored for CNN in August 2017, titled "Mueller's investigation of Trump is going too far."
In fairness to Whitaker, his article is more than a year old, and he wrote it before the convictions of high-level campaign and White House officials including Paul Manafort, Michael Flynn, Michael Cohen and others, and before the indictment of Russian intelligence officials for hacking Hillary Clinton's campaign and other Democratic entities. It is possible, though not particularly likely, that Mueller's string of successes has changed Whitaker's mind about the legitimacy of the special counsel's work.
Exactly how much control will Whitaker have over Mueller? The short answer is – a lot. The special counsel regulations empower the attorney general to request an explanation "for any investigative or prosecutorial step" and to veto any such proposed step if he "conclude[s] that the action is so inappropriate or unwarranted under established Departmental practices that it should not be pursued." Translation: the attorney general can stop Mueller from pursuing essentially anything – any subpoena, indictment, guilty plea – if he decides it's not the right way to go.
There has been no public indication that Rosenstein has hindered or limited Mueller's work thus far in any significant manner. In fact, given the string of charges and convictions obtained by Mueller against high-profile targets, it seems that he and Rosenstein largely have been on the same page. Now, with Whitaker in charge, that could change dramatically.
Under the special counsel regulations, Mueller also must provide the attorney general with "a confidential report explaining the prosecution or declination decisions reached by the Special Counsel." The attorney general, in turn, can decide whether and to what extent to provide the special counsel's findings to Congress and to the public.
On the one hand, Whitaker's ascendance makes it less likely that Congress or the public will ever see a summary written report from Mueller. On the other hand, now that the Democrats have re-taken control of the House of Representatives, they are in position to bring pressure – and perhaps compulsory process through subpoenas – to ensure that Mueller's report sees the light of day.
Mueller very likely has been expecting Sessions or Rosenstein, or both, to be replaced atop the Department of Justice. In anticipation of such a move, and to protect his own work thus far, Mueller already may have obtained sealed indictments against high-profile or sensitive targets. For example, If Mueller has gathered sufficient evidence to charge Roger Stone with criminally conspiring with Russian hackers through Wikileaks, then Mueller rightly might be concerned about whether a new boss would refuse to authorize those politically sensitive charges.
Anticipating this, Mueller may already have presented evidence to a grand jury in secret (grand juries always operate in secret); obtained a grand jury vote to indict; and then filed the signed indictments with a court, "under seal" – meaning outside the public view. If worse comes to worse, and Mueller feels that his work is being threatened or stifled, Mueller (or a successor if he is fired) could go to the court seeking to unseal those indictments, which already are technically on the books.
The final question is whether and how Trump's dismissal of Sessions plays into the ongoing investigation by Mueller of potential obstruction of justice. Much to Trump's dismay, Mueller has been investigating Trump for obstruction for months now, likely focusing on Trump's firing of former FBI Director James Comey, Trump's efforts to pressure Sessions to reverse his own recusal and Trump's efforts to fire Mueller himself.
Wednesday's firing of Sessions, and his replacement by a successor who is openly hostile to Mueller's work, adds a new chapter and potentially more evidence to Mueller's case against Trump for obstruction. The paradox, of course, is that if Mueller is no longer around, or if his work is limited or suppressed by Whitaker, then those charges may never see daylight.
While Sessions' departure has long been expected, the aftershocks threaten to destabilize and derail Mueller and his ongoing work. While Mueller has worked hard thus far to keep his investigation grounded solely on the facts and the law, political forces have begun to intervene in a potentially explosive manner.