Democrats took back the House by a decisive margin, while the Republicans improved their standing in the Senate, in a midterm election that – despite its significance – exposed the limitations of both parties for 2020. CNN commentators weigh in on the outcome and what comes next. Their opinions are their own.
Heather Cox Richardson: Blue wave will radicalize Republicans
The blue wave happened Tuesday, and it was a big one. The congressional map was bad for the Democrats this year, with five Democratic senators running for re-election in states Donald Trump won by more than 19 percentage points. But the Democrats won control of the House, making it younger, darker and more female as they took at least 26 seats.
But gerrymandering means the Democrats' relatively small majority in the House does not reflect reality: The Democratic margin of the popular vote was more than 9 percentage points, comparable to the 10.6% Democratic margin during the presidential election year of 2008, and above the midterm wave years of 1994 or 2010 in which Republicans won a 7.1% and 7.2% popular margin, respectively.
The election has radicalized Republicans even further. They lost support in the Midwest and Rust Belt regions that were important to Trump's presidential victory, meaning there is little point in continuing to try to woo voters with economic arguments. But Republicans won in Texas and Florida, where their candidates ran campaigns that echoed Trump's racism and immigrant bashing. Structurally, Democratic pickups replaced less enthusiastic Trump supporters, moving the Republican leadership further right. It will embrace Trumpian tactics wholeheartedly.
So while Democrats now control key House committees for oversight of Trump's finances, the corruption scandals surrounding some of his Cabinet officers and his campaign's possible ties to Russia, Republicans have more incentive than ever to support the President and his agenda.
Republicans have to face the other key takeaway from the evening: If they are unpopular now, it will be worse in 2020. Voters on Tuesday restored the voting rights of 1.4 million Floridians who have been disenfranchised (Trump won Florida by about 100,000 votes); endorsed redistricting reform in Michigan, Colorado and Missouri; and took control of the Supreme Court of the heavily gerrymandered North Carolina, which will revisit that issue. Kansas rejected the gubernatorial bid of voter-suppression operative Kris Kobach, and Brian Kemp's suppression of votes in Georgia has attracted national disgust that bodes well for reform.
The wave looks more and more like a running tide. Expect Republicans to fight and claw to hold on.
Heather Cox Richardson is a professor of history at Boston College. Her most recent book is
"To Make Men Free: A History of the Republican Party."
Carrie Sheffield: Now Democrats must choose wisely what to do with their power
Tuesday's Democratic victory for control of the House shouldn't come as a surprise, given that many of these felled GOP candidates were in districts where Hillary Clinton won and President Donald Trump lost the popular vote in 2016. But the Republican Senate gains and strong Florida and Georgia gubernatorial showings ran counter to the mainstream media bubble's narrative; elite media would be wise to self-reflect.
America is now at a juncture: Will a divided Congress collapse into a vitriolic abyss of presidential House impeachment (and subsequent Senate acquittal), endless House Russia conspiracy theories, subpoenas and baseless investigations? Or will Democrats and Republicans work together to fight the opioid crisis, rein in our deficit and reform our education and criminal justice systems?
If House Democrats choose the former, they will weary the American people and face a similar electoral outcome in 2020 to that of congressional Republicans in 2000 – losses in both houses – after they impeached President Bill Clinton. Americans signaled Tuesday night they want a bipartisan Congress, not a polarized one.
President Donald Trump was penitent a day before this disappointing House finish: "I would like to have a much softer tone," he told the Sinclair Broadcast Group. "I feel to a certain extent I have no choice, but maybe I do and maybe I could have been softer from that standpoint."
Suburban voters, including many women, were key in flipping these House districts, and Trump is noticing. He'll need conservatives of every stripe to build on his agenda heading into 2020.
Carrie Sheffield, a conservative commentator, is national editor for Accuracy in Media, a citizens' media watchdog.
Roxanne Jones: Women leave a profound mark on 2018
If Tuesday proved anything it is this: Sisters are doing it for themselves, as the catchy '80s tune by the Eurythmics and Aretha Franklin goes. "Standin' on their own 2 feet. And ringin' on their own bells."
And ring the bells we did from sea to shining sea Tuesday as a record number of women – mostly Democrats – ran for office for the first time. And while women didn't win it all, we did compete strongly and registered wins in key congressional and municipal seats across the map. And when all the votes are counted, it's likely, more than 100 women in almost every demographic will be heading to Washington in January.
In a historic first, Massachusetts voters elected Democrat Ayanna Pressley, who will become the state's first black congresswoman.
Michigan Democrats also turned out huge for women. The state elected women for every statewide office on Tuesday's ballot: governor, US senator, attorney general and secretary of state.
Native American women also made history: Sharice Davids (Kansas) and Deb Haaland (New Mexico) elected to Congress – a first for America.
Muslim women have arrived: Detroit-born Democrat Rashida Tlaib and Ilhan Omar of Minnesota are headed to Congress – the first Muslim women to do so.
But there were complications for progressive women. Georgia's Stacey Abrams has fought a good fight to become the nation's first black female governor – some say with one hand tied behind her back – against Republican nominee Brian Kemp, who as secretary of state is Georgia's top election official. Abrams has not conceded and has a slim chance of moving on to a runoff. Despite celebrity backers such as Oprah Winfrey, Abrams faced a wave of alleged voter suppression tactics, including lack of power cords for voting machines in majority-black voting precincts and a new "exact match" voting law, as well as a mass removal of tens of thousands of inactive voters from the state rolls.
If the Abrams race tells us anything, it is that voter suppression is real, and unless we can enact measures to protect voting rights, women such as Abrams will always have an uphill battle in states where old racial attitudes play a particularly antagonizing role.
Still, women have left their mark in 2018. A record 257 of us ran for the House and Senate this year, according to The New York Times. Whether inspired by Hillary Clinton's historic presidential run (or Trump's), the Women's March, or the empowerment of the #MeToo movement, it's clear women are marching on Washington, and we are here to stay.
Roxanne Jones, a founding editor of ESPN Magazine and former vice president at ESPN, has worked as a producer, reporter and editor at the New York Daily News and The Philadelphia Inquirer. Jones is co-author of "Say it Loud: An Illustrated History of the Black Athlete." She talks politics, sports and culture weekly on Philadelphia's Praise 107.9 FM.
LZ Granderson: Dems have the House, but they still don't have a message
Yes, the party took the House, but the blue wave was not the tsunami party leadership had hoped it would be. This is in large part because the Democratic party is still searching for its post-2008 identity. It wants to represent the young and diverse, but key leadership roles continue to be held by the old and the white, much like the Republican Party it chastises.
In 2010 and in 2014, Democratic incumbents seeking re-election distanced themselves from President Barack Obama's policies, not because they disagreed with them but because they weren't popular. As repulsive as some of Trump's rhetoric and policies may have been to Republicans over the past two years, you did not see the same level of retreat from them in this election as Obama experienced in his 2010 midterm shellacking. Which is why the Democrats' victory was not so resounding.
Say what you will about the "Make America Great Again" slogan, the reality is that it's effective because it is a clear, proactive message. What exactly was the Democratic Party's message in 2016? 2018? What will it be in 2020?
LZ Granderson is a journalist and political analyst. He was a fellow at the Institute of Politics at the University of Chicago and the Hechinger Institute at Columbia University, and is a co-host of ESPN's SportsNation and ESPN LA 710's Mornings with Keyshawn, Jorge and LZ. Follow him on Twitter and Instagram @lzgranderson.
Paul Begala: Nancy Pelosi gets her well-deserved victory
On Tuesday night I spoke at the Democratic Party's victory party. Before I mounted the stage, I asked Democratic Leader Nancy Pelosi what she wanted me to say. "Don't make it about President Trump," she cautioned, "and certainly don't make it about me. Make it about the candidates and the volunteers and the voters."
I tried to follow her wishes, but let me take a minute to praise her now. Nancy Pelosi was the subject of tens of thousands of attack ads. She was demonized, vilified, and caricatured. And yet she persisted.
And now she has won. Nancy Pelosi, along with Rep. Ben Ray Luján, D-New Mexico, the chair of the Democratic Congressional Campaign Committee, has taken back the House of Representatives, giving Democrats their first taste of real power on the federal level since Donald Trump was inaugurated.
She did it by maintaining grace under relentless pressure. With Lujan she recruited strong candidates who fit their districts: women, veterans, moderates. Most of all, she did it by keeping her eyes on the prize: making the election not about her – nor, crucially, about Donald Trump – but about the people of this country. Her slogan said it all: "For the people."
There is an important lesson here for both parties. As the old saying goes, "If you don't stand for something, you'll fall for anything." Republicans didn't stand for anything. They didn't run on the strong economy. They didn't run on their corporate tax cut. They didn't run for anything. They just ran against Pelosi. And they lost.
Democrats, too, need to remember the lesson of this election. Led by Pelosi, they refused to fall into the impeachment trap, declined to base their message on hatred of Donald Trump. Instead, they ran on health care, Social Security, infrastructure, and education. Democrats stood for something. Republicans fell for anything.
Paul Begala, a Democratic strategist and CNN political commentator, was a political consultant for Bill Clinton's presidential campaign in 1992 and was counselor to Clinton in the White House. He was a consultant to Priorities USA Action, which was a pro-Obama super PAC before it was a pro-Hillary Clinton super PAC.
Mark Bauerlein: Conservatives will make their voices heard
Democrats should not be surprised to find that they just guaranteed six more years of President Trump.
At 9:30 p.m., Fox News called the House for the Democrats. Though Republicans will hold the Senate, any defeat is a serious wound for conservatism. Expect many leading House Democrats to spend more time now on eradicating the opposition through investigations, hearings, and impeachment than on crafting traditional liberal legislation. Democrats have raised health care and the poor during the campaign, but those traditional issues have been drowned out by allegations of the evils of their opponents.
The results trickled in during an anxious day and – with so many races too close to call – a breathless night. Why so tense?
Because, in 2018 America, only in politics is the battle of left vs. right unresolved. The big institutions are solidly lined up against believers in traditional sex roles, family values, God, and country. Hollywood doesn't like them, nor do Silicon Valley, academia, public schools, the art world, most newsrooms, big funders like the Ford Foundation and the Koch brothers, and corporate America, whose human resources tell social conservatives that their beliefs are backward and discriminatory. The Democratic Party got rid of pro-lifers years ago, and even most church leaders have made their peace with secular culture and leaned liberal.
That means the ballot box is the sole place where conservatives can fight and win. Every election, in that case, is existential. If conservatives lose, progressives have the chance to stamp out conservatism forever. If conservatives win … well, they survive until the next election. Those were the stakes tonight. Elections are no longer who's-up-and-who's-down. They are: does-conservatism-live-or-die.
The Senate is still Republican, and every attempt the Dems make to discredit Trump won't pass the upper chamber. They will, instead, arouse conservatives of all kinds, who understand the annihilating intent of liberalism better than the Democrats and commentators think.
Mark Bauerlein is a professor of English at Emory University, senior editor of the journal "First Things" and author of "The Dumbest Generation: How the Digital Age Stupefies Young Americans and Jeopardizes Our Future; Or, Don't Trust Anyone Under 30."
Asha Rangappa: It's a new day for the Mueller probe
Democrats' new control of the House will have significant ramifications for special counsel Robert Mueller's probe, in particular.
The House Intelligence Committee under Democratic control can now shift the focus away from the Republican strategy of trying to expose the FBI's methods and sources, to calling important witnesses to testify about their knowledge of the Trump campaign's contacts with Russia during the 2016 election. And they can use the committee's subpoena power if necessary. Although Mueller is investigating these threads as well, the public will be able to get a fuller and more direct window into what took place through a congressional investigation, rather than having to rely only on piecemeal information revealed in criminal indictments from the special counsel investigation.
Most importantly, when Mueller submits his final report to Deputy Attorney General Rod Rosenstein, the House Judiciary Committee will be able to request it from the Department of Justice, and make it public if it deems that it is warranted. All of these actions will make it much harder for the White House to block or bury evidence of any alleged collusion or obstruction of justice, whether or not Mueller or Rosenstein are fired.
Asha Rangappa is a senior lecturer at Yale's Jackson Institute for Global Affairs. She is a former special agent in the FBI, specializing in counterintelligence investigations. Follow her @AshaRangappa_
William Howell: Settle in, America. Trumpism lives on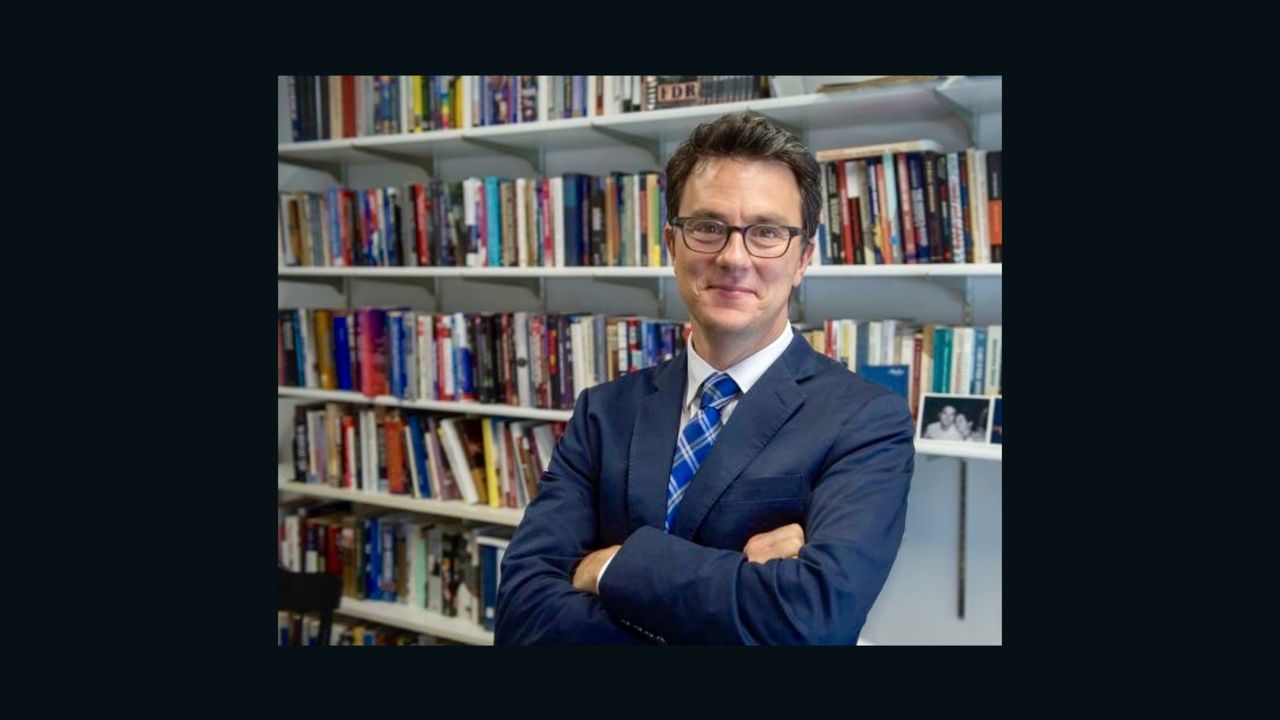 Not a bad night for Donald Trump. Not at all. Having lost the House, the President won't be able to push forward much of a legislative agenda during the coming two years. Truth be told, though, he never had much of a legislative agenda. He's about to be pounded by investigations and subpoenas for all manner of misdoings. This is a President, though, who lives for the counterpunch. Meanwhile, Republican control of the Senate offers insurance against impeachment, and the support Trump needs to continue appointing conservatives to the judiciary.
Nothing about tonight's electoral returns meaningfully impinges upon the President's foreign policy. And with Congress divided, Trump can continue to exercise his unilateral powers as aggressively as ever – eliminating business and environmental regulations, taking substantive and symbolic stands against immigration, delivering favors to key Republican constituencies. No midterm repudiation of this President tonight. No blue wave washing up on the White House doorstep. No mid-course correction. For that, we'll have to wait until 2020. For that, voters will need to vote Trump himself out of office. In the meantime, settle in America. Trumpism lives on.
William Howell is a professor of political science at the University of Chicago and co-author, with Terry Moe, of "Relic: How Our Constitution Undermines Effective Government – And Why We Need a More Powerful Presidency."
Nayyera Haq: Now we double down to Make America Normal Again
Our country now has its first openly gay governor, from Colorado. The first Native American woman, the first and second Muslim women, and the youngest woman ever will be part of the largest cohort of women to join Congress. Changes are coming in from all levels of the political structure. The citizens of Florida voted to reinstate the voting rights of 1.4 million people – former felons who had been denied the vote. Voters in Massachusetts defended the rights of transgender people in public spaces. Forget the demographic projections for 2050; America is definitively a different country today as a result of the 2018 midterm elections.
People with a variety of identities that go well beyond straight, white, and male are changing the political structure in ways that have national implications. This reality about America will continue to scare Donald Trump and the people he relies on to keep his power. The President will double down on spinning stories of caravans of diseased terrorists coming to take away your guns and make your kids gay.
When Trumpism gets worse, can we rely on this new crop of political leaders to bridge the divides in our country? Democrats in Congress will wage the necessary legal battles to protect our democratic institutions, but the rest of us will need to double down on the daily battle to Make America Normal Again. We need to transfer the energy from the ballot box into the social courage necessary to challenge hate, fear, and bigotry when it confronts our communities.
Nayyera Haq is a SiriusXM radio host and a former White House Senior Director and State Department spokesperson in the Obama administration. She is a regular commentator on politics and current affairs.
James C. Moore: Biden-Beto 2020?
When I first heard a Democratic congressman from El Paso was going to run for the US Senate from Texas and he was beginning his campaign by traveling to all 254 counties, I laughed.
Yeah, out loud.
I'd been to all of them as a journalist, or riding my motorcycle, and it took me a couple of decades. And what was the point of an aspirational politician traveling to Loving County in the Panhandle, with a population of 134 people in 677 square miles?
Of course, Beto O'Rourke wanted to make sure each potential constituent understood they mattered, and he'd serve everyone.
Beto may have lost, but he'll keep rolling. His journey is only beginning. He has awakened the moribund Texas Democratic Party, which can now see a brighter future for candidates and fund-raising. The enthusiasm and hopefulness he generated also undoubtedly helped the election of the state's first two Latina congresswomen, and unseated longtime incumbent Republicans John Culberson of Houston and Pete Sessions of Dallas.
O'Rourke may have lost only because he waited too long to broadcast attack ads against Sen. Ted Cruz. But he showed Democrats how to raise money without selling out to PACs and corporate interests, how to maintain your principles and win with a message of uniting Americans.
And whoever wants to be the next Democratic president will need to consider Beto as a running mate.
Biden-Beto 2020?
Or maybe O'Rourke just needs to fire up his own presidential run.
James C. Moore is a business consultant and principal at Big Bend Strategies, a business development firm. He has written four books on Texas politics and has written and reported on the state's government and history for four decades.
Ali Noorani: Americans want to solve immigration. Can this Congress do it?
In the end, President Trump's strategy of ignoring the center and playing to his base by ginning up anti-immigrant angst – something we haven't seen from a White House in the modern era – failed to keep suburban America in the Republican camp.
Despite a strong economy and foreign policy wins, the Republicans went all-in on immigration, and as a result Democrats now control the House of Representatives.
In the context of divided government, where do we go from here on the vexing and complicated issue of immigration?
Despite vitriol, division, and searing images of young children being separated from their parents, millions of Americans in suburban communities are looking for compromise. These are the voters who gave power back to the Democrats. They are the two-thirds of Americans that More in Common's research identified as the "Exhausted Majority:" they dislike polarization, they are largely ignored in a fragmented media environment, and, in fact, they are flexible in their views. And, most importantly, they seek leadership that can unify the country.
For more opinion...
Sign up for CNN Opinion's new newsletter.
To find a compromise, we must address underlying fears around identity, culture, security and economics. When we show curiosity and empathy, we can build a coalition to make reforms most Americans support: improving the legal immigration system, bolstering security at ports of entry and at the borders, and extending citizenship to undocumented individuals who are already contributing to America.
We've gone through a tremendously difficult time, with newcomers pegged as scapegoats for global migration, economic changes, and new cultural norms.
But there's good news as we return to divided government: most Americans want progress – and consensus – on American immigration.
Can Congress live up to this challenge?
Ali Noorani is the executive director of the National Immigration Forum, an organization based in Washington that advocates for the value of immigrants, and author of "There Goes the Neighborhood: How Communities Overcome Prejudice and Meet the Challenge of American Immigration" (Prometheus Books). He is the host of the podcast "Only in America." Follow him on Twitter @anoorani.
Shan Wu: A cleansing blue wave made landfall
In the months leading up to Tuesday night's midterm elections, the references to the blue wave emoji symbolizing a "wave" of hoped-for Democratic victories grew legion on social media like Twitter. The emoji's artwork derives from ukio-e artist Hokusai's iconic Japanese woodblock "The Great Wave off Kanagawa."
Typically generated by earthquakes deep beneath the ocean floor, tsunamis originate far from shore in waves as low as a foot but travel at speeds up to 500 mph. Before they hit land, a vacuum effect often first draws back the waters, revealing terrain and debris usually hidden. This fearsome natural phenomenon is an apt metaphor for our country's current politics.
Like a deep earthquake, Trump's election triggered waves of disbelief, anger and, ultimately, a coalescing of like-minded people. As they neared the midterm, these waves pulled back the surface waters of American life revealing underlying hatred, misogyny, racism and violence.
The Democratic Party's blue wave made landfall Tuesday night in a terrain-changing slew of victories in the House of Representatives. Whether the victories reached as far as the Senate or governorships is not as important as the fact that the tsunami was born and arrived. Its full effect is yet to be fully known since water both cleanses and destroys. And tsunamis arrive seriatim.
Shan Wu is a former federal prosecutor who also was counsel to former Attorney General Janet Reno. His Twitter handle is @ShanlonWu.