If you've never heard of eight-year-old Gavin Thomas, you clearly aren't one of the millions of people around the world who have fallen in love with the young internet sensation.
But it isn't in his native United States where Gavin has really hit the big time, that honor belongs to China.
Since creating a profile a mere four months ago on Weibo, a Chinese platform similar to Twitter, Gavin has gained an astonishing 1.8 million followers – and the number continues to grow, along with his fame. On Twitter, by comparison, Gavin has a mere 450,000 followers.
Why is a young American, born in Minnesota and still in elementary school, an instant sensation in the largest country in the world? It's because of Gavin's unique facial expressions, which have become a hugely successful, viral meme.
Gavin first made a name for himself in the US, when short videos of him playing with his uncle Nick Mastodon quickly became a hit online.
But it wasn't until Gavin's videos spread organically to the Chinese cyberspace, particularly one of him reacting with a nervous smile to a gecko being placed on his head, that his fame truly took off.
A gif of Gavin's face, smiling awkwardly, might be used as many as 10 million times a day across China's various social media platforms, according to Ann Ding, founder and CEO of Dongtu.com, a major distributor of online gifs, told CNN.
"Gavin seems to be more popular in China than in the US," Ding said. She'd know – her company partners with major Chinese social media platforms affiliated with Tencent and Alibaba.
She estimated that all of the total number of Gavin related gifs used across platforms in China has easily exceeded 1 billion. His debut on Weibo was widely reported by Chinese state media, and his first trip to China in August made headlines across the country.
The fake smile boy
While many Chinese people can't identify him by name, his meme-turned-gifs have been circulated widely across social media, primarily on WeChat, the country's predominant messaging app with 1 billion users.
Gavin's nickname in China is "the fake smile boy," a reference to the eight-year-old's uneasy but polite smile which struck a chord with millions of Chinese internet users.
39-year-old Cai Qianyi, who works in the media industry, said he constantly shares Gavin gifs online.
"I got to know him from the gifs other people sent me on WeChat. I saved the gifs to use as they are so appropriate to express myself," he told CNN.
Chinese people, especially millennials, have latched on to Gavin's signature smile, the gif of which is used to express forced positivity in uncomfortable situations.
"If someone says something embarrassing, but you don't want to shoot it down directly, the fake smile gif can convey your embarrassment while leaving a way out," Leo Li, a 21-year-old college senior in Beijing who uses the Gavin gif, told CNN.
Li said Gavin's "forced but polite smile" is a useful "social lubricant."
Ding, the distributor of online gifs, said Gavin's smile has the kind of genuine emotion that hits home with Chinese people who need a way to express a feeling of polite reluctance.
"People use it as a form of self-mockery," Ding added.
Million dollar baby
American memes have gained temporary fame in China before, but unlike his viral predecessors Gavin's team has made the decision to embrace his popularity overseas.
Soon after he opened his Weibo account, Gavin made a sponsored trip to Beijing to meet his fans in person, generating even more memes of Gavin posing in front of Chinese landmarks in traditional Chinese dress.
At the same time, his store on Taobao, the hugely popular online Chinese online shopping site, has quietly opened and has started to sell merchandise such as phone cases with Gavin's smiling face on the back.
On his second trip to China in early November, he signed a contract with the Chinese internet giant Tencent to be featured in its new short video app – Yoo.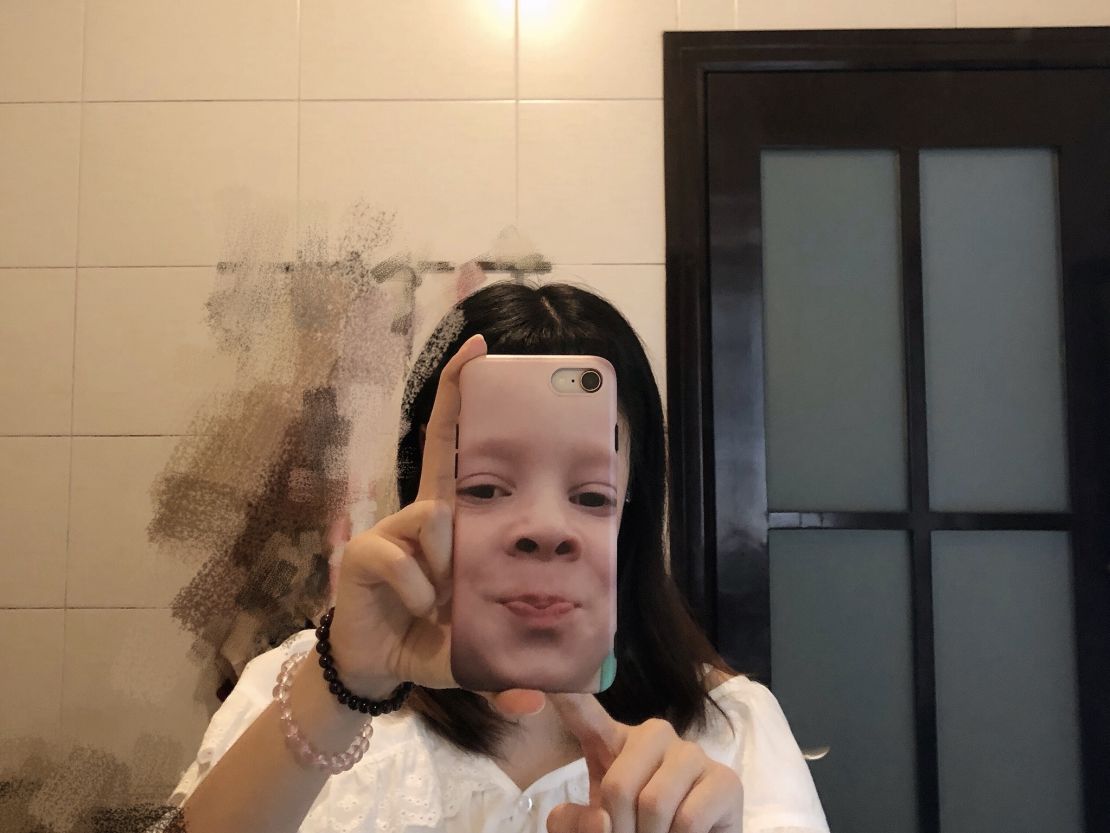 "China is surely a key market, and it felt important for us to integrate into their culture and platforms to maximize the opportunity around his success there," Gavin's agent Byron Austen Ashley told CNN.
Experts say Chinese people's love for animated images in digital conversation is rooted in its culture of politeness.
"Chinese people tend not to be so blunt (in conversation) and are careful to avoid hurting others' feelings. But online communication is inherently straightforward, so people like to use funny images to relax the communication atmosphere," said Liu Qian, Assistant Professor of Journalism and Communications at Beijing Normal University.
'He will grow up eventually'
As far as Gavin himself is concerned, he told CNN he is enjoying his fame in China.
"They love watching my pictures and videos, and they tell me I'm cute. Sometimes, they tell me they love me," he told CNN over email.
But despite his success, celebrity always brings additional complications.
In a country where copyright laws are not always strictly enforced, celebrities looking to build a brand in China will often find themselves pitted against "meme entrepreneurs" who react to the latest trends for a living.
Gavin's agent Ashley told CNN that they have already had to take down several bootleg Gavin products since opening up for business.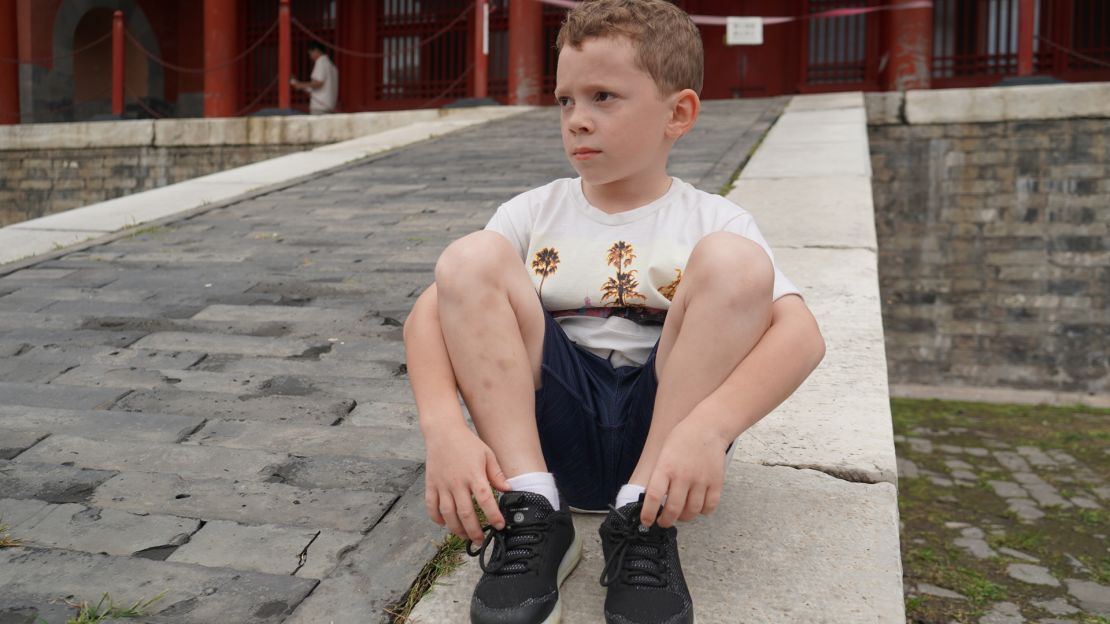 Some are worried about Gavin's future earning ability as he's growing up quickly and cute facial expressions alone no longer work.
"Chinese people tend to love foreign toddlers…I don't know how long his fame will last. He will grow up eventually," Gavin-fan Cai said.
Others are concerned that a life under the limelight may have a negative impact on him.
Batting aside these questions, his agent Ashley said that they have prepared alternate strategies to show his "amazing personality" when he's older.
He added that the team is making sure that Gavin is having fun in every project and that he lives life "as normal as possible."
"His dream is to be a YouTuber and he seems to be heading down the right path," he said.