China has flip-flopped on a controversial move to legalize the use of endangered tiger and rhino products for "medical" purposes, a move wildlife activists said would be a setback to efforts to protect the increasingly endangered animals.
In an interview with state media published Monday, a senior official said "three strict bans" would temporarily remain in place on the import, export, and sale of rhinos, tigers and their byproducts.
"I would like to reiterate that the Chinese government has not changed its stance on wildlife protection and will not ease the crackdown on illegal trafficking and trade of rhinos, tigers and their byproducts and other criminal activities," State Council spokesman Ding Xuedong told the Xinhua news agency.
He said a previous circular issued by the State Council permitting the use of rhino and tiger parts by certified Traditional Chinese Medicine practitioners, "has been postponed after study."
"Relevant departments of the Chinese government will soon continue to organize special crackdown campaigns with focus on addressing the illegal trade of rhinos, tigers and their byproducts," Ding added. "Illegal acts will be dealt with severely."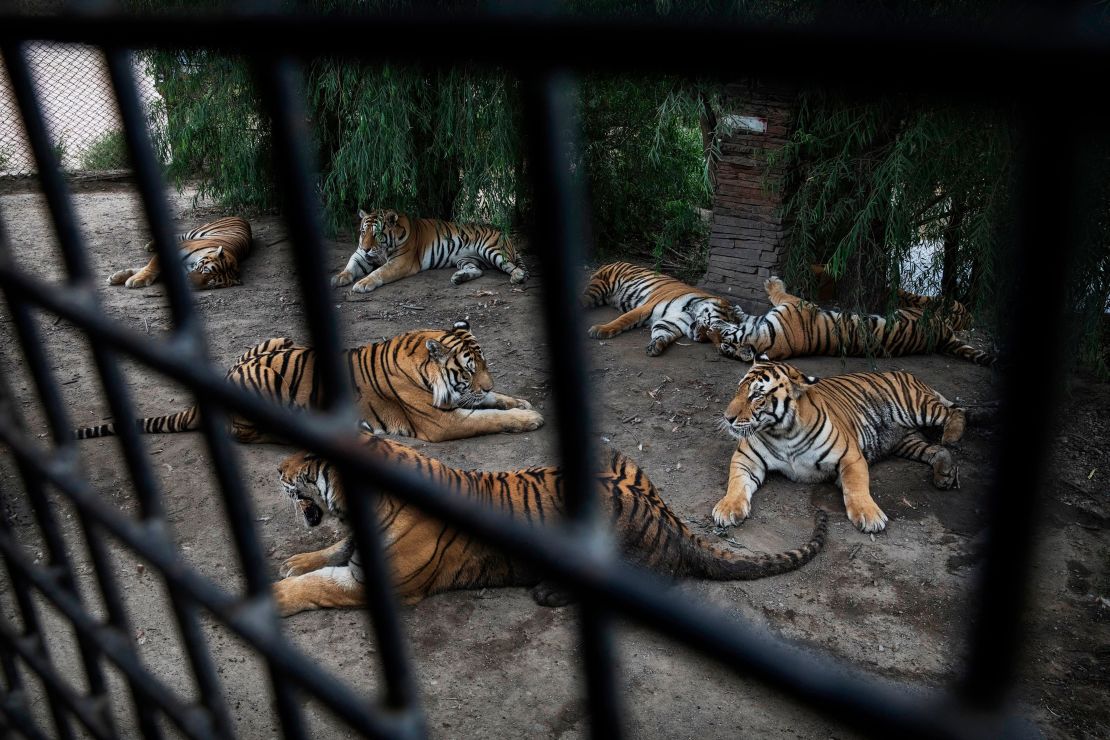 'Death warrant'
The relaxation of restrictions on the illegal trade in tiger and rhino parts, of which China is a major market and driver of poaching, had attracted outrage from many activists, and warnings it would undo progress made in recent years.
Pressure group WildAid said in a report earlier this year that restrictions on the sale of rhino horn in China and Vietnam had led to a major drop in prices, and reduction in demand for the product.
Iris Ho, senior specialist for Wildlife Program and Policy at Humane Society International, said in a statement that the announcement by Beijing was a "death warrant" for rhinos and tigers in the wild.
"This is a devastating blow to our ongoing work to save species from cruel exploitation and extinction, and we implore the Chinese government to reconsider," Ho said.
The World Wildlife Fund (WWF) called on Beijing to urgently reinstate the ban, saying in a statement it was "critical" to saving the species.
In 2010 the World Federation of Chinese Medicine Societies issued a statement saying there was no evidence for the claimed medical benefits of tiger bone. No proof of medical benefits from rhino horn has been found either.
WildAid and the WWF did not immediately respond to a request for comment on the postponement of the new law.
CNN's Ben Westcott and Yong Xiong contributed reporting.