A barrage of more than 300 rockets was launched from Gaza toward Israel on Monday, the Israeli army said, hours after a botched Israeli operation in Gaza left a Hamas commander and an Israeli soldier dead.
Eleven people in Israel were injured by the rocket fire, prompting retaliatory ground and airstrikes by the Israeli military that left at least three Palestinians in Gaza dead, the Palestinian health ministry said.
One man in Israel was seriously wounded after a bus close to the Gaza fence was hit by an anti-tank missile, according to ZAKA, a volunteer emergency response service. Ten other people were hurt when rockets landed in the Israeli town of Sderot, according to Israeli emergency services.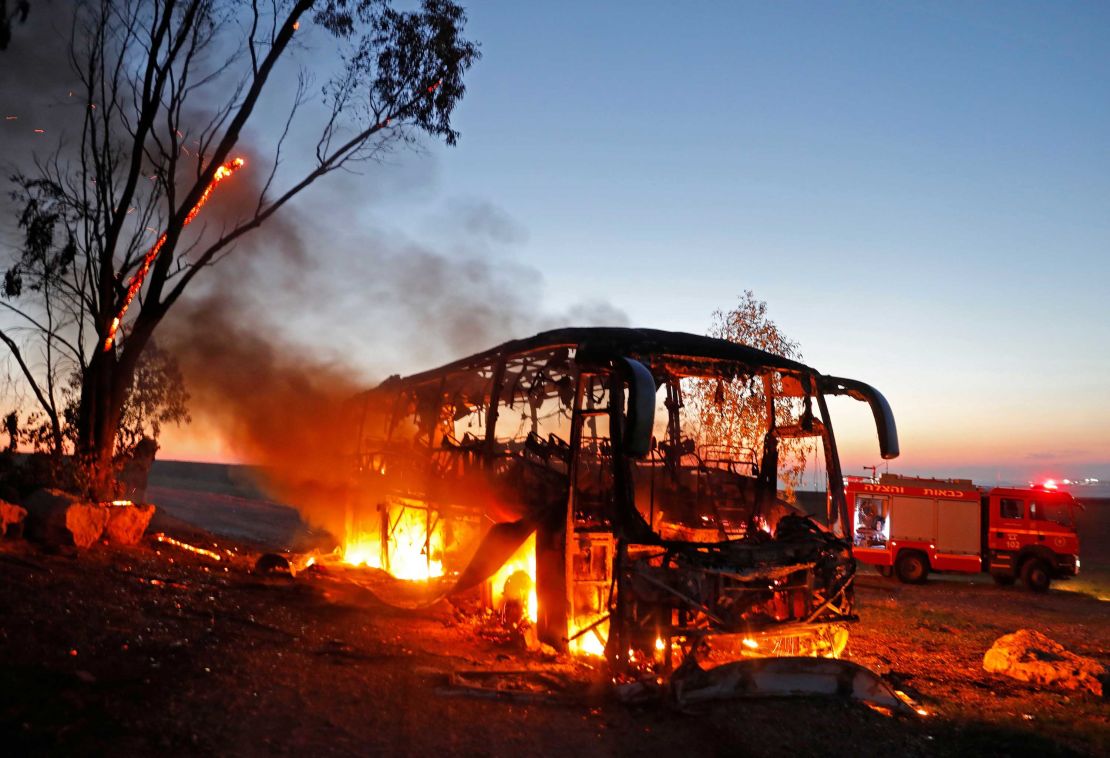 Israeli TV showed video of multiple rocket launches from the coastal enclave, which has been controlled by the militant group Hamas for more than a decade.
The Israeli army said about 60 rockets were intercepted by the Israel Defense Force's Iron Dome aerial defense system, with many other rockets falling on open ground. Sirens continued to sound in Israeli communities close to the Gaza fence on Monday evening, indicating further incoming rocket fire.
The Israeli military said it had struck more than 20 targets in Gaza from the ground and the air over the last couple of hours.
One of those targets was the al-Aqsa TV channel, which is run by Hamas. Israel destroyed al-Aqsa's main building in a strike late Monday night after carrying out a "door knock," CNN producers said. A door knock is a nonexplosive device designed as a warning to those inside to evacuate.
It was unclear whether there were any casualties in the airstrike, and, a short time later, al-Aqsa was broadcasting from a different location.
Hamas had warned that attacking the channel would be a violation of international law. Hamas' Government Media Center said the channel's destruction "requires a clear response from all international institutions that are interested in the freedom of speech."
Israel has long accused the channel of spreading misinformation and inciting Palestinians to attack Israelis.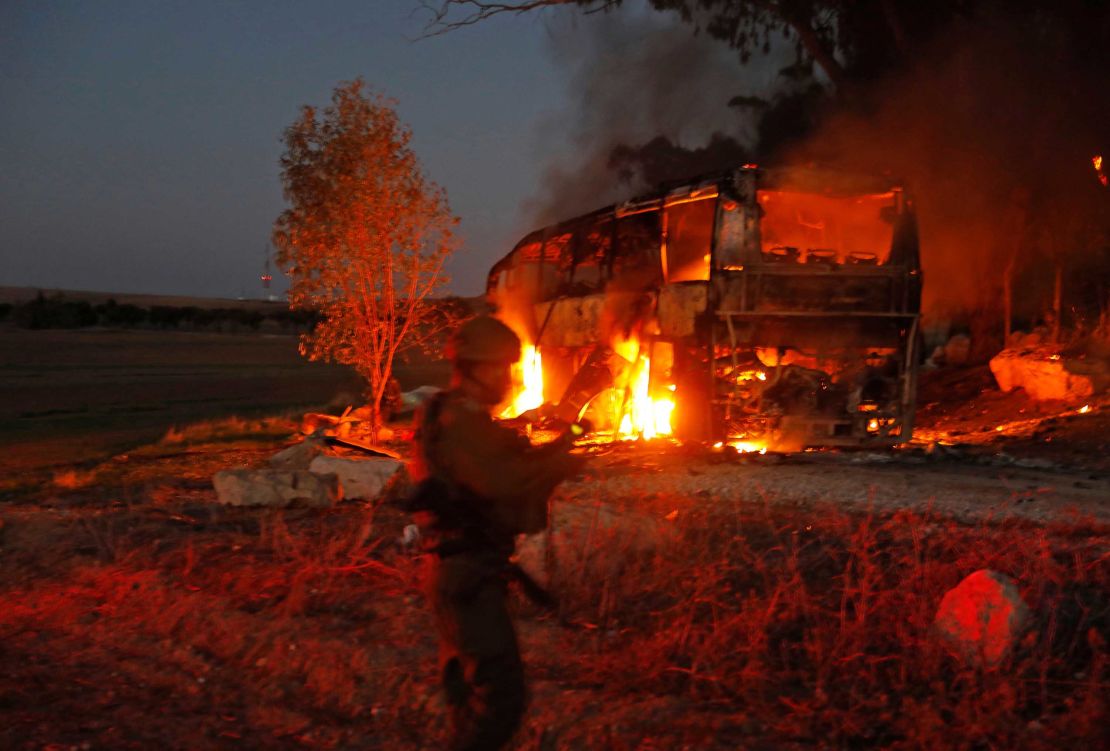 The violence comes a day after an Israeli special forces operation in Gaza ended in an exchange of fire with militants from Hamas' armed wing, the Qassam Brigades. One Israeli soldier and seven Palestinians were killed, among them a senior Hamas military commander.
The Israeli army would not give details of the operation, but IDF spokesman Ronen Manelis defended it in an interview in Israeli Radio.
"We are talking about an operation that was well-planned right down to the smallest of details. It is the sort of thing that takes place every night, and in most instances remains under the media's radar," Manelis said.
On this occasion, the soldiers had found themselves in a "very complicated situation," Manelis added.
The IDF identified the dead Israeli soldier only as Lt. Col. M. Another Israeli officer was wounded.
Hamas identified its commander killed as Nour Baraka of the Qassam Brigades.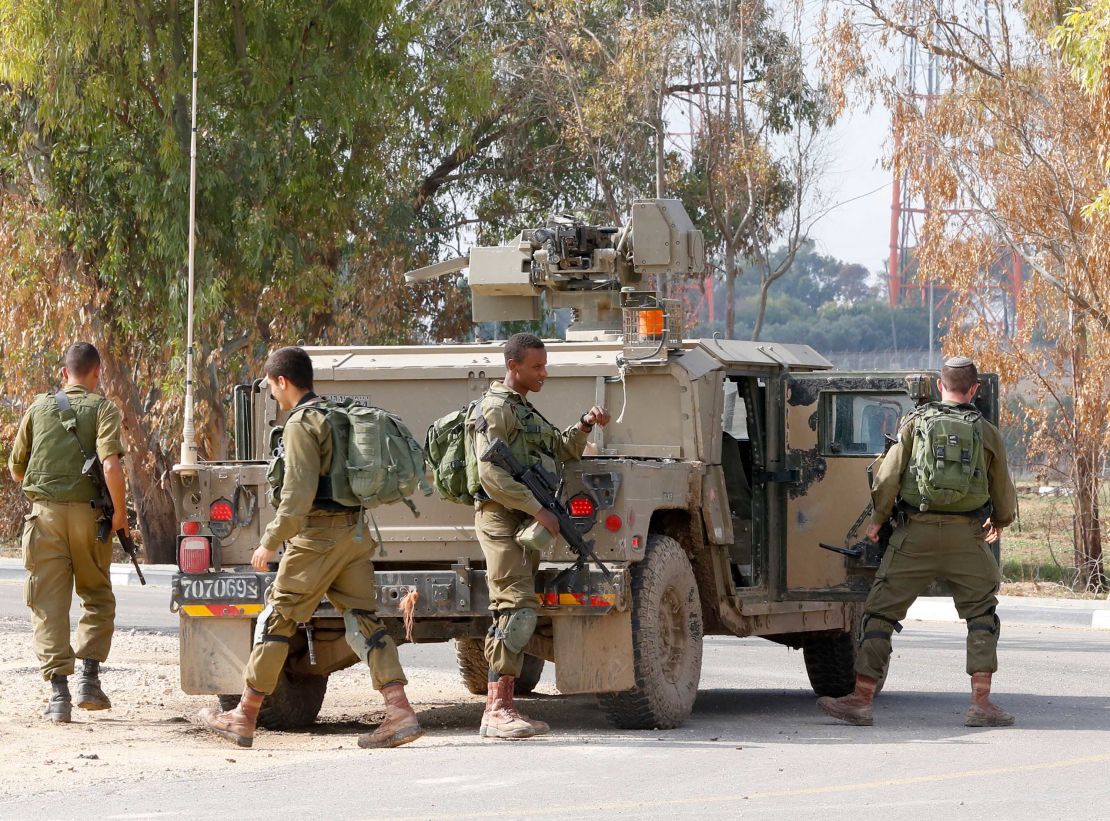 Hamas issued a warning to Israel on Monday that if the IDF responded with what Hamas called "excessive aggression" after Monday's rocket attacks from Gaza, the response from Hamas would be to "increase the depth and intensity" of its shelling of Israel.
The statement from the Qassam Brigades made clear that Hamas sees Monday's rocket attacks on Israel as a response to the IDF operation inside Gaza on Sunday evening, which the statement described as a "heinous crime."
So far, Monday's rocket attacks have all been short-range, with the farthest hitting the town of Ashkelon about 6 miles (10 kilometers) away from Gaza.
By threatening to "increase the depth" of its attacks, Hamas was signaling that it could launch rockets towards Tel Aviv, about 43 miles (70 kilometers) away, or Jerusalem, almost 50 miles (80 kilometers) away, which would be seen by Israel as a significant escalation.
Israeli Prime Minister Benjamin Netanyahu met Monday with his Defense Minister Avigdor Liberman and other senior officials at the Ministry of Defense headquarters in Tel Aviv in the wake of the escalation of violence in and around Gaza.
Calling the escalation "EXTREMELY dangerous and reckless" in a Twitter post on Monday, United Nations Special Coordinator for the Middle East Peace Process Nickolay Mladenov said the UN was working with Egypt to try to achieve a cessation of hostilities. Mladenov called on both Israeli forces and militants in Gaza to show restraint.
During previous escalations over the past few months, the UN and Egypt have often stepped in to put in place short-term ceasefires between Israel and Gaza.
Oren Liebermann and Michael Schwartz reported from Sderot. Ibrahim Dahman and Ameera Harouda reported from Gaza City. Andrew Carey, Amir Tal and Abeer Salman reported from Jerusalem. Eliza Mackintosh wrote from New York.