Before and after images are helping show the devastation the Camp Fire had on Paradise, California.
The fire, bigger than the size of Atlanta, is only minimally contained, but it's already the deadliest and most destructive in state history. Forty-two people are dead and over 6,500 homes have burned to the ground.
The day the fire broke out was like any other for Robert Hoffman. He left for work at 6:30 a.m. His daughter stayed home.
Soon, he heard Paradise was being evacuated and he scrambled to get his daughter out. He couldn't get back to her to evacuate her; the roads were blocked.
Luckily, she got out and was able to meet her father in nearby Chico.
Their home was completely incinerated by the Camp Fire.
Hoffman told CNN he was sad thinking of all the irreplaceable things that were destroyed—photos, memorabilia and gifts from friends. But the most important things were still there, his family and friends
Hoffman and his daughter are currently staying with his girlfriend.
Across Paradise, businesses and infrastructure were obliterated by the flames.
On Skyway, the Jack in the Box is gone.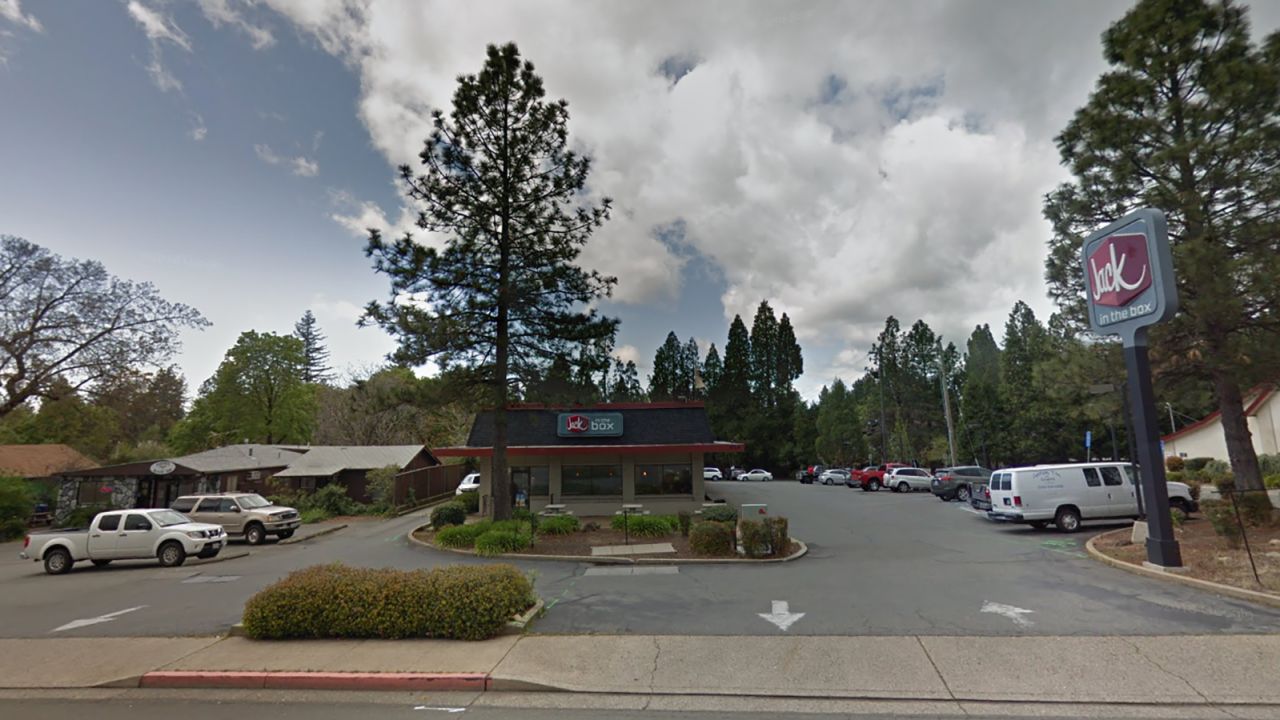 Only the building frame, and the eatery's sign, remain.
Down the street, what remains of the Burger King smolders.
It appears the only thing that survived the inferno in this area was brick, mortar and metal.
Cypress Meadows Post-Acute was just over two miles away from that Burger King. Its website describes it as a "skilled nursing facility."
After the fire, the metal roofing on the ground is the only sign that a building ever stood there.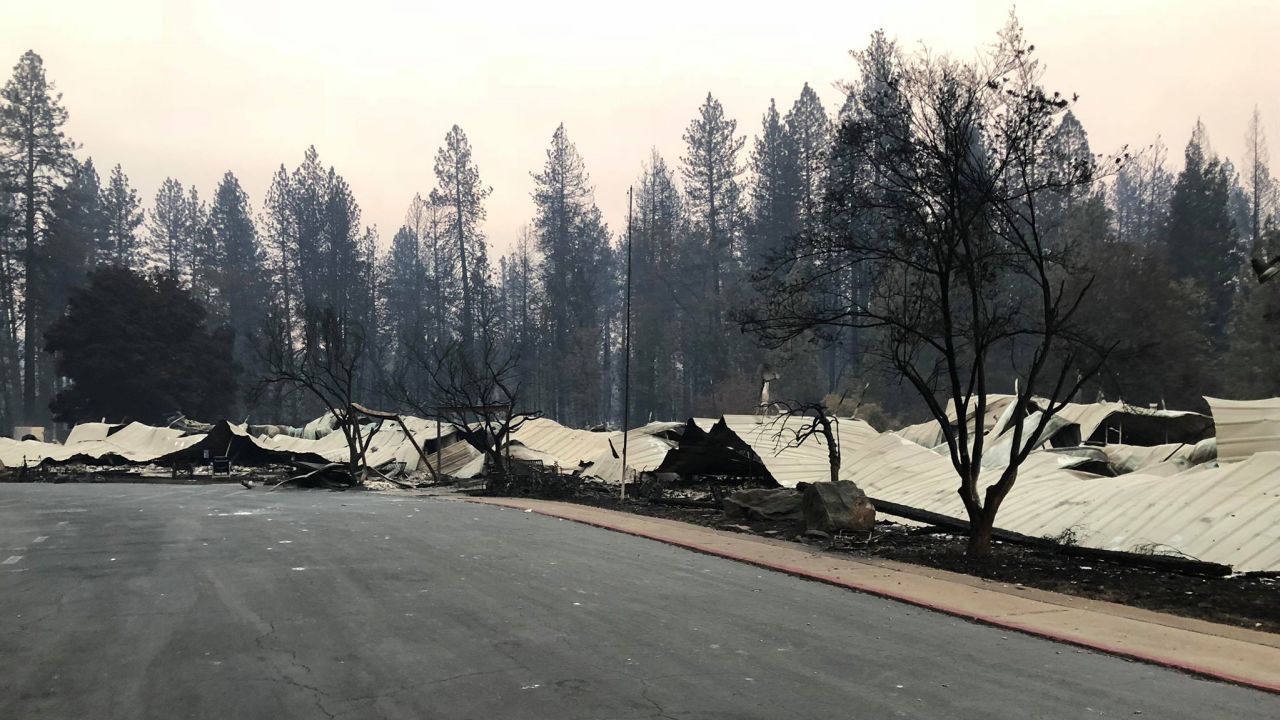 Even the metal flagpole is scorched, blackened with soot.
Some two and a half miles south, the Church of Christ sat amidst tall pine trees.
It's white walls and brown roof blending in with the trees.
There's not much left of the church, sans the sign out front.
At the KFC two miles away from the church, the fire took the Colonel's building.
The fire did spare part of the property, as some still has vegetation—green trees and grass.
To find out how you can help the victims of California's wildfires, click here.