Roger Federer brushed aside Dominic Thiem at the World Tour Finals to avoid elimination – and batted away claims he receives preferential treatment when it comes to scheduling at tournaments.
"Sometimes I get help, sometimes I don't," the 20-time grand slam champion told reporters.
The Swiss needed to defeat Thiem to ensure he would not be knocked out in the group stage at the year-end championships for only the second time in 16 trips, and came through 6-2 6-3 against the error strewn Austrian at the O2 Arena in London.
Federer was then asked about the stinging comments made by recently retired Julien Benneteau, one of his junior rivals.
The Frenchman claimed earlier this month on radio station Radio Monte Carlo that Federer benefited from playing most of his matches at night at the Australian Open for the last two years – bypassing the oppressive afternoon heat that can strike the January tournament. He won the title in both seasons.
Visit cnn.com/sport for more news and videos
Benneteau noted Australian Open tournament director Craig Tiley's involvement in the Laver Cup, a September exhibition event launched by, among others, Tennis Australia and Federer's management agency Team8. He also said he heard that Federer's agent Tony Godsick told US Open officials he didn't want his charge to be scheduled on the new Louis Armstrong stadium during this year's tournament.
READ: Serena named GQ Woman of the Year, but…
READ: Djokovic completes 'mission impossible'
Not in the mood
"I don't really feel the mood during a World Tour Finals to discuss that topic, to be honest," Federer said when the subject was raised in his press conference. "In all fairness, I hope you understand why, because this is a bit of a celebration for tennis. For me it's the year-end finale. I love playing here.
"The radio interview that happened over a week ago that surfaces now in French, Julien, who is a nice guy, I know him since the junior times, I think all of this has been totally taken out of context."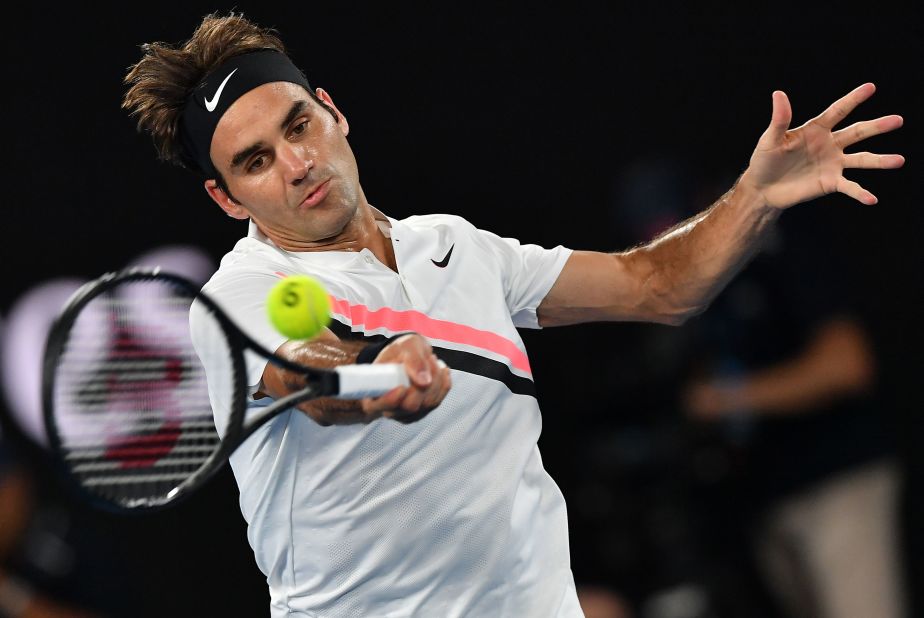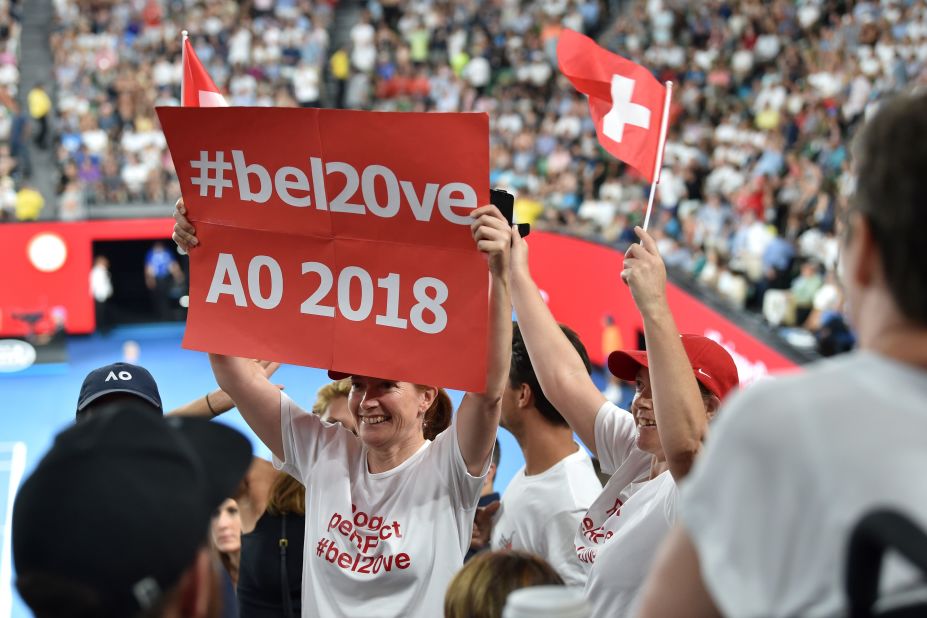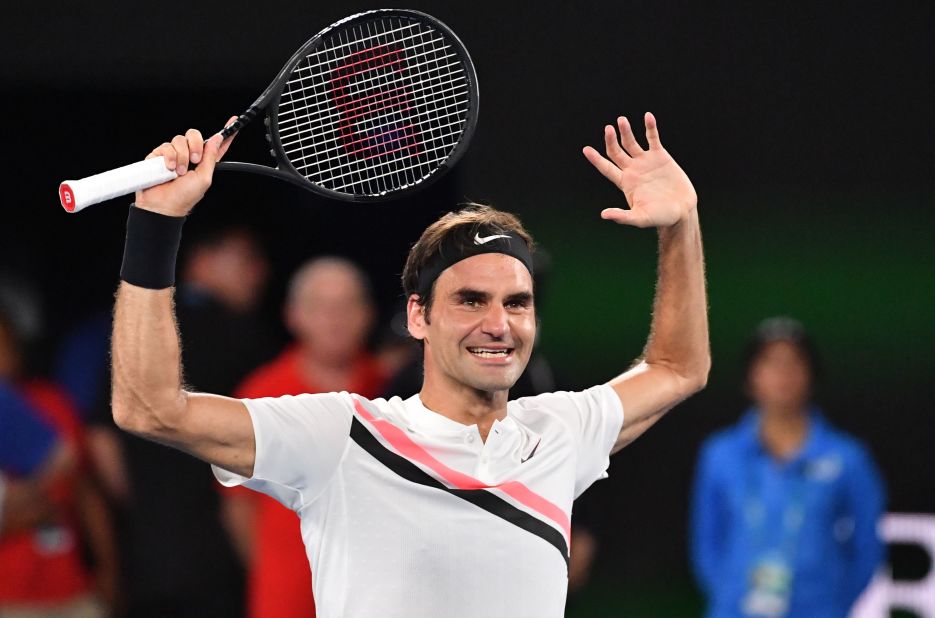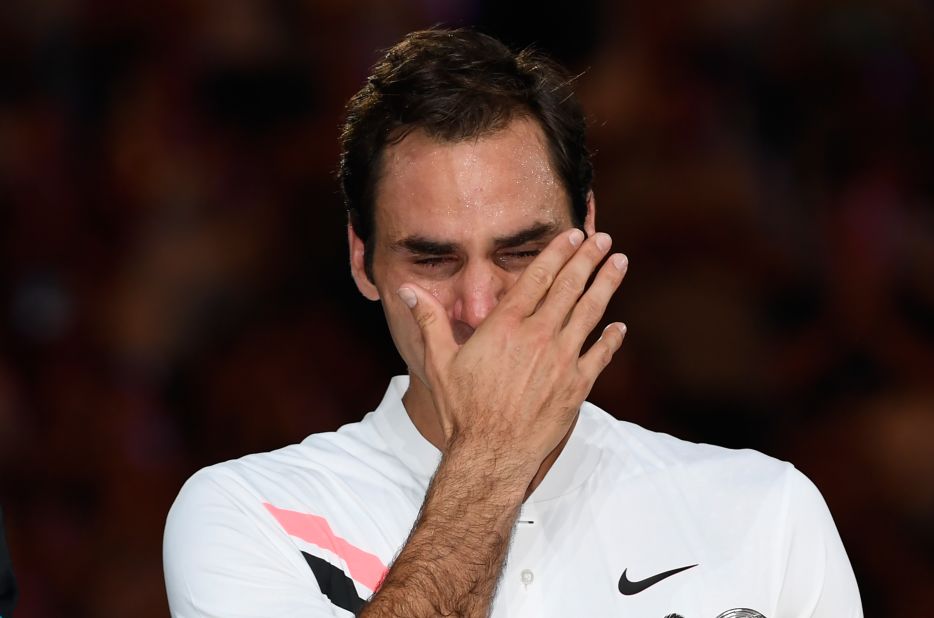 Roger Federer wins Australian Open
But when asked specifically about allegedly not wanting to feature on Louis Armstrong, he opened up.
"I get asked, 'Would you like to play Monday or Tuesday?' sometimes," he said
"Sometimes I get asked, 'Do you want to play day or night?' Sometimes they go ask the agent. Sometimes they ask me, you know, Asia wants you to play at night.
"Yes, sometimes we have our say. But I asked to play Monday at the US Open. I played Tuesday night. It's all good. I've had that problem for 20 years in the good way.
"But a lot of the facts are not right, just to be clear there, from what I heard."
Fellow London participants Novak Djokovic, who in the past hasn't had the smoothest relationship with Federer, and John Isner defended the 37-year-old.
"I understand Julien's point because sometimes it does seem that maybe certain players get more favored year after year in certain tournaments," said Djokovic. "You kind of have to follow the pattern to really understand whether there is a case or not.
"Again, on the other side, you have to understand that also Federer is a driving force of tennis in terms of revenue, in terms of attention, in terms of all these different things."
READ: Nadal out of World Tour Finals
READ: Bromance of tennis' towering marathon men
'Once in a generation player'
Tiley rejected the claims and said in a statement Federer is a "once in a generation" player and "widely regarded as one of the biggest box-office athletes in the world."
"He has been regularly voted Australia's favorite athlete," he added in the statement seen by CNN Sport.
"The fans demand his appearance in the big stadiums and our broadcasters naturally want his matches to air in prime time. And I don't think there's a tournament director in the world who's not going to take those factors into account when setting the schedule. This is the case with all the big names in tennis, and in sport in general.
Team Europe retain Laver Cup title
"Tennis Australia is justly proud of the success of the Laver Cup, in which we certainly have a share, along with the USTA and other partners. It's been one of the most successful new tennis events in recent times, showing the sport in a new light and attracting new fans. I'd say the success of the Laver Cup has been seen as somewhat of a 'disruptor' to the men's game.
"We run our events to the highest standards and reject as well as challenge any claims to the contrary."
Contacted by CNN Sport Tuesday, Benneteau – France's new Fed Cup captain – reflected: "I just wanted to say that sometimes the sport equality is not respected and in general it's better if we can avoid conflict of interest. I am the first to say Roger is the greatest player and I know what he has done and what he does for our sport."
Federer not at his best
Meanwhile on court, Federer hasn't been at his best in London. The six-time year-end winner lost his opener to Kei Nishikori Sunday before snapping a five-match losing streak against top-10 opposition Tuesday.
He was, however, handed plenty of free points by French Open finalist Thiem, who hit 34 unforced errors and only 11 winners on the indoor hard court.
The event has yet to take off, with all six matches ending in straight sets.
Federer faces a London rematch with Kevin Anderson (2-0) Thursday, five months after the South African saved a match point and overturned a two-set deficit to down the Swiss in the Wimbledon quarterfinals.
Kevin Anderson on Federer, tiebreaks and dogs
Federer didn't practice Monday so he could clear his head after the loss to Nishikori and said he wouldn't practice Wednesday, either.
"Important was not about my forehand or my backhand or my serve or anything," he said. "I guess it was my head. For that sometimes you need a break."
Anderson is realistically through to the semifinals from the Lleyton Hewitt group, with Thiem (0-2) realistically out. Federer will likely battle it out with Nishikori (1-1) for second spot.
Djokovic (1-0) plays his second match in the Guga Kuerten group Wednesday against Alexander Zverev (1-0), while debutant Isner (0-1) faces Marin Cilic (0-1).