Large groups of migrants who trekked across Mexico and hope to seek asylum in the United States are starting to arrive in the border city of Tijuana.
Their journey has lasted more than a month. It sparked ire from US President Donald Trump and spurred a decision to deploy thousands of active-duty troops to the border. And it's far from over.
Hundreds of Central American migrants from a so-called caravan of thousands are now within walking distance of the United States. But crossing the border legally could still take them weeks, if not longer, due to bottlenecks at ports of entry that US authorities say are already at capacity and unable to process them faster.
Advocates warn that the lengthy wait poses serious risks for migrants who are seeking safety and pose no threat. Officials in Mexican border cities have worried about how they'll handle the influx. And some local residents are already bristling at the new arrivals, with tensions flaring in the streets.
Here's what we've seen unfolding so far:
'This time we are going to be first'
A group of about 80 lesbian, gay, bisexual and transgender members of the caravan were the first to make it to Tijuana.
They told reporters they broke away from the larger caravan after facing discrimination for weeks.
"The LGBT community was the last to be taken into account in every way. So what we wanted to do was to change that and say, 'This time we are going to be first,'" said Cesar Mejia, a 23-year-old from Honduras who trekked north with a rainbow flag in tow.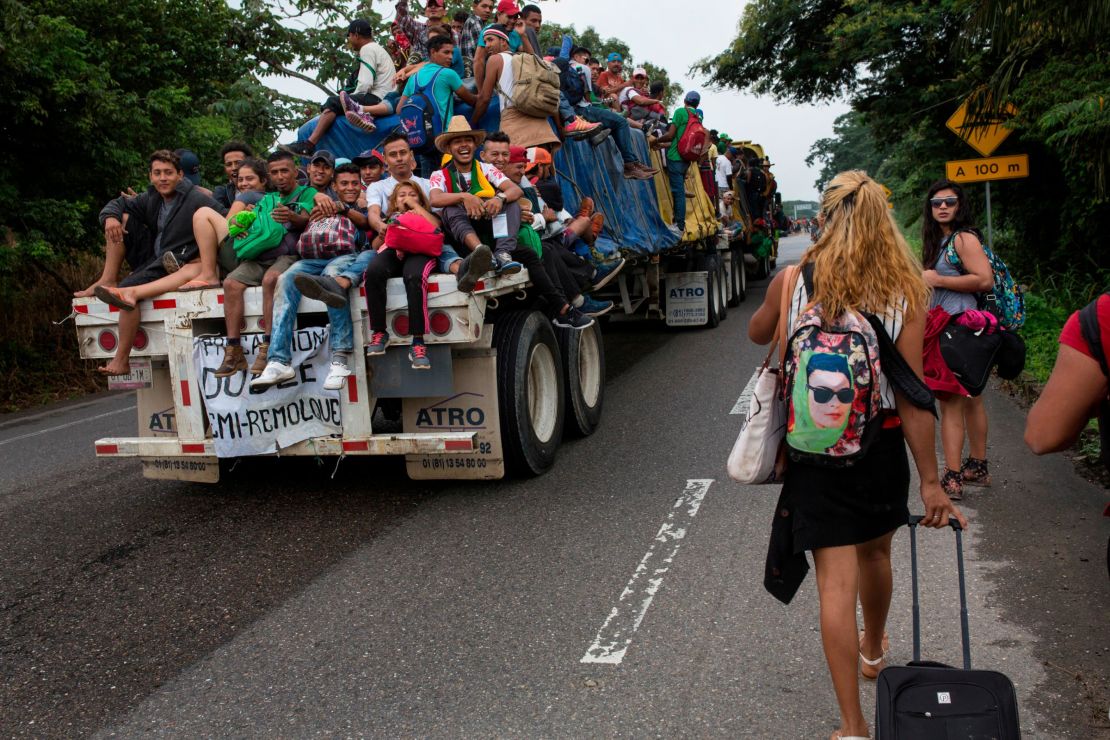 As the group marched through Mexico, whistles, jeers and cat calls were common. At stopping points, Mejia said, at times they struggled to get food.
"Sometimes we went hungry to protect ourselves," he said.
Concerned for the group's safety, RAICES, the Texas-based immigrant advocacy organization that received millions of dollars in donations during the summer's family separation crisis, helped transport them from Mexico City to the border.
"I never imagined that there would be discrimination in the caravan. Supposedly we were all united," said Lisett Won, a transgender woman from Honduras who said she fled her home country after being assaulted multiple times.
But meeting other LGBT migrants and banding together was empowering, Won said. And now, she said, they're focused on their goal of seeking asylum in the United States.
"We want the opportunity to have a better life," Mejia said, "a life with out discrimination."
Protests and skirmishes
The LGBT group's arrival in Tijuana was greeted by sharp questioning from locals, who interrupted a press conference the migrants were holding over the weekend to express their concerns.
Neighborhood residents told reporters they were worried for their children's safety. A woman spotted a migrant wrapped in a rainbow flag and shouted, "You don't need to go walking around like that."
Mejia told CNN that in recent days, some neighbors stopped by the house where the LGBT group is staying to apologize and offer donations of blankets and other items.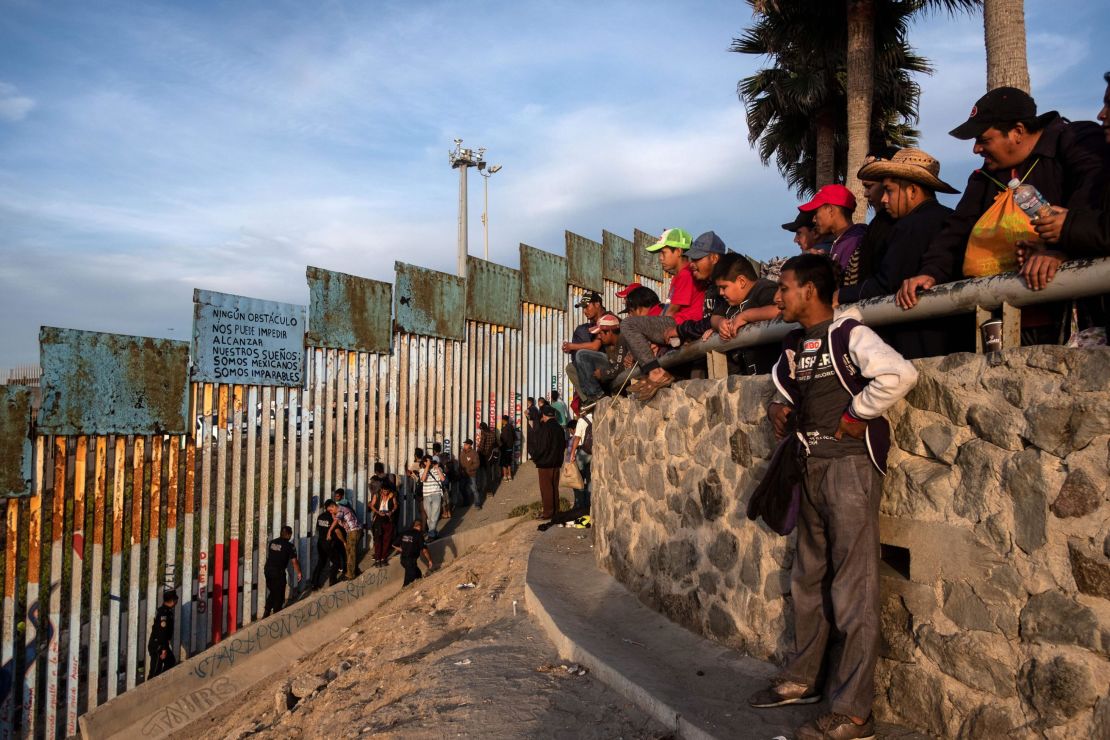 But hundreds more migrants have arrived in Tijuana this week, and by late Wednesday night, tensions flared once again.
Won told CNN some locals pushed her to the ground after she attempted to pass out socks, sweaters and other items that had been donated.
"People here are trying to throw us out and threatening us and saying thousands of things. … This cannot continue," she said. "We are all human beings and we all united in the struggle to reach the United States and seek asylum. They cannot trample us like this."
Live online footage showed small protests and skirmishes in the Playas de Tijuana neighborhood Wednesday night.
Protesters chanted, "we want security," demanding the migrants get on buses and go to a local shelter. "We are not racist," one resident is heard saying in one video, asking that the local government take action as fear grows that the migrants will destabilize the economy and insecurity could increase.
Mexican police formed a barrier between the migrants and residents to calm the situation.
Thousands more migrants are expected to arrive soon
More than 400 migrants have arrived in Tijuana in recent days, according to José María Garcia, director of the Juventud 2000 migrant shelter.
An additional 2,000 migrants are expected to reach the border city in the next two days, state official Rodolfo Olimpo Hernandez Bojorquez told CNN.
And there could be more coming after that. Officials have said several additional large groups of migrants are moving through Mexico – largely trekking on foot.
Hernandez said local officials in Mexico's Baja California state have been preparing for the arrival of large numbers of migrants – possibly up to 9,000 – and are ready to shelter them in a stadium once other shelters are full. But he stressed that resources are strained, and that Mexican federal authorities aren't doing enough to help.
US authorities say they're ready to respond once migrants reach the border.
CBP spokeswoman April Grant said Wednesday night that the agency was prepared to ensure border security as the migrants approach.
"We are moving hundreds of additional CBP personnel into place to ensure our ability to safely address multiple potential contingencies, at and between the Southern California ports of entry," she said.
On Tuesday, CBP said several migrants scaled the border fence in Tijuana "to provoke the agents to arrest them, but ran back across the border."
"Agents remain alert. CBP has deployed additional resources to ensure the continued security of the border, and safety for everyone in the area. US Customs and Border Protection officials continue to monitor the movement in Mexico of individuals who are part of the caravan," spokesman Ralph DeSio said. "At this time, we believe that at least some of those individuals currently gathered in this area are from the caravan."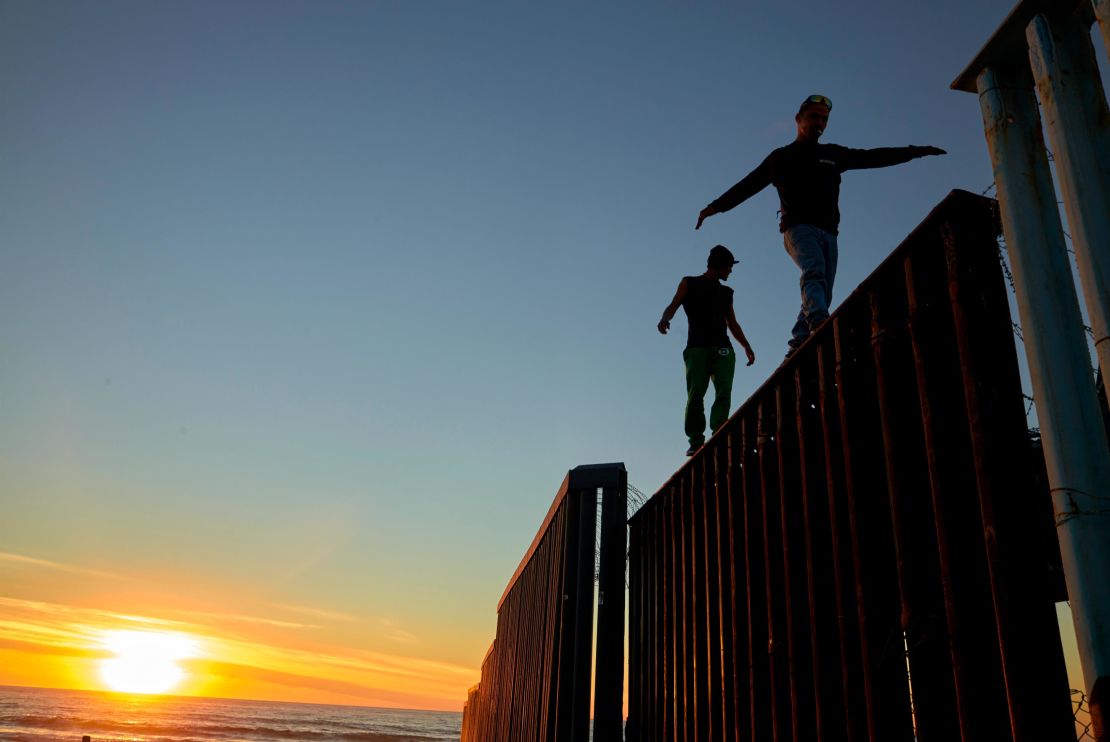 Immigrant advocates say stepped-up security isn't what's needed. They accuse the US government of creating a crisis at the border by issuing a new rule that bans people from seeking asylum if they cross the border illegally. The rule itself is illegal, advocates argue – and they're suing to block it.
There are already some 1,600 migrants waiting to seek asylum at the San Ysidro port of entry, Hernandez said.
That's because, long before recent large groups of migrants started heading toward the US border, the wait to seek asylum at ports of entry has been weeks long. And now it's likely to be even longer.
And Cristian Sanchez, an attorney with RAICES who's been meeting with LGBT migrants in Tijuana, noted that the process of seeking asylum itself is lengthy and complicated.
"The journey has really just begun," he said.
Migrants from the caravan told CNN they still plan to cross the border legally – no matter how long it takes.
The group of LGBT migrants headed to the border Thursday to add their names to a waiting list.
"We want to do it legally, not to climb over the wall," Won said. "We are trusting in God and hoping that they don't change the rules, and that God speaks from the heart to Donald Trump."
CNN's Emanuella Grinberg and Natalie Gallón contributed to this report.