Almost four decades on from the collapse of Pol Pot's tyrannical communist regime, an international tribunal has ruled that the Khmer Rouge committed genocide, a landmark verdict that is hoped will bring closure to millions of Cambodians.
More than 1.7 million people, or approximately a fifth of Cambodia's population, are believed to have died from forced labor, starvation and execution under the Khmer Rouge which ruled the country between 1975 and 1979.
On Friday, the regime's two most senior surviving members, Nuon Chea and Khieu Samphan, now 92 and 87, were found by the court to be guilty of genocide of Vietnamese in Cambodia between 1975 and 1979.
Nuon Chea was also found guilty of genocide against the Cham ethnic group in Cambodia during that time.
In addition, the pair were found guilty of murder, extermination, deportation, enslavement, imprisonment, torture, persecution on political, religious and racial grounds, and other inhumane acts.
Both men were sentenced to life in prison.
Nuon Chea, known in the regime as "Brother Number Two," and Khieu Samphan known as "Brother Number Four," are already serving life sentences in Cambodia for crimes against humanity. Friday's sentences will be merged with their existing sentences.
Phil Robertson, Deputy Asia Director for Human Rights Watch, told CNN the conviction should be celebrated.
"This has been a long time coming, and obviously there's been a tremendous amount of time taken. But you know this conviction is hugely important and I think no one should discount the importance of this action today," said Robertson.
"(To prove) the intent of the Khmer Rouge was to wipe these people out would be something that required a lot of time and a lot of expertise. It required a deep dive into Khmer Rouge archives. And so the importance I think was that they get this verdict right, and that it was based on incontrovertible evidence."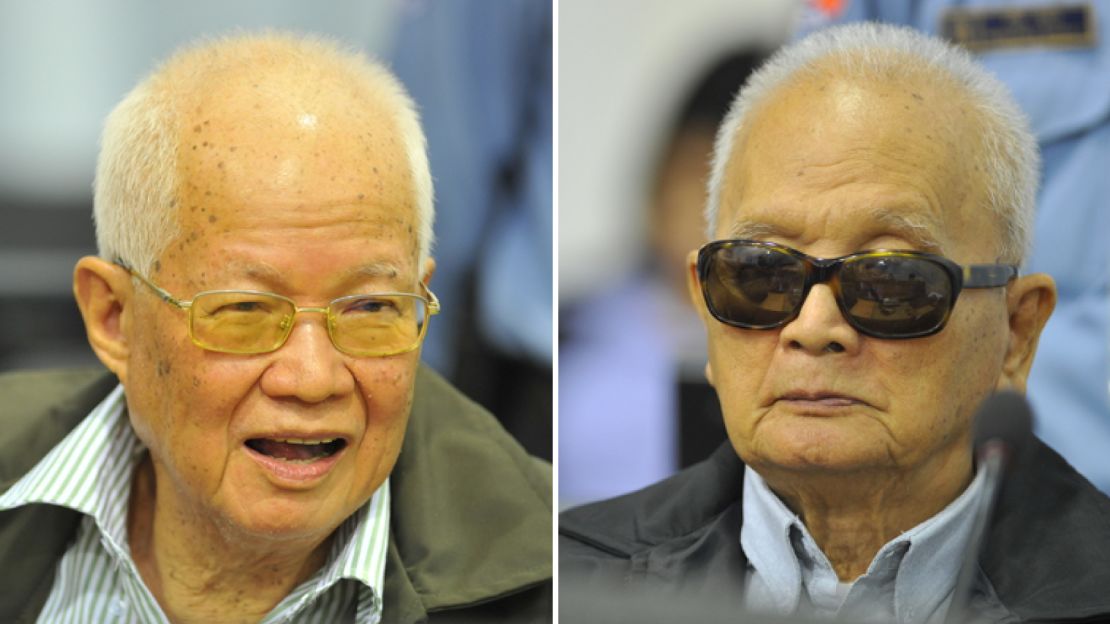 UN-backed court
Friday's decision was delivered by the Extraordinary Chambers in the Courts of Cambodia (ECCC) which is based in the Cambodian capital of Phnom Penh. The court is a special United Nations-backed tribunal that was formed in 2006 to prosecute senior Khmer Rouge leaders and other regime figures.
Prior to Friday's convictions, the ECCC has delivered only three verdicts.
In addition to 2014 case which found Nuon Chea and Khieu Samphan guilty of crimes against humanity, the court also sentenced Kaing Guek Eav, commonly known by his alias, Duch, to life imprisonment in 2010, for war crimes, crimes against humanity, murder and torture.
Kaing Guek Eav was the commandant of the notorious Tuol Sleng S-21 prison in Phnom Penh, where more than 14,000 people died.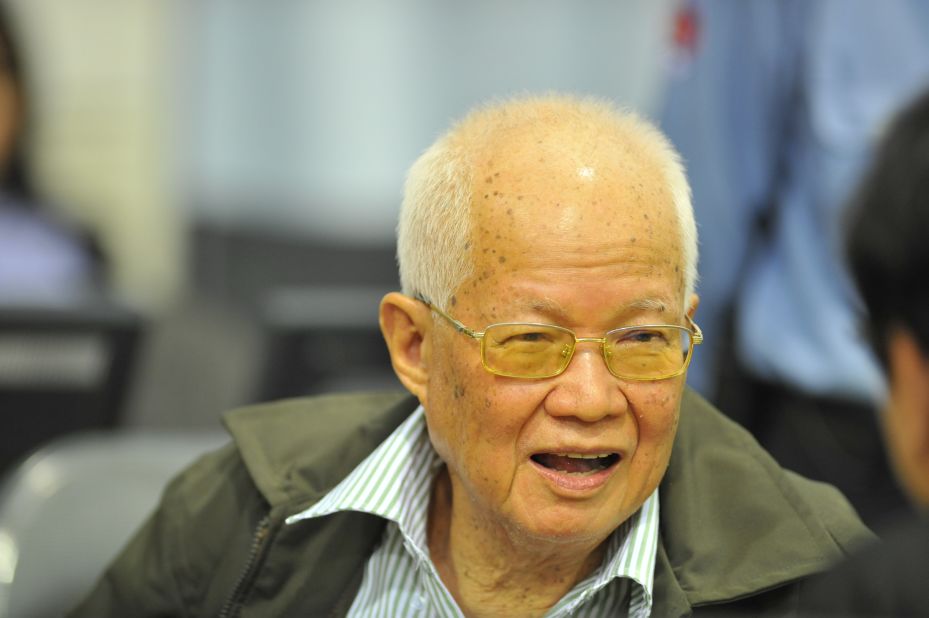 Cambodia's bloody past
The ECCC's glacial pace in securing only three convictions in more than a decade, at a cost of more than $260 million, has been widely criticized, especially given the suspects were nearing the end of their natural lives.
However, former ECCC investigator Craig Etcheson previously told CNN that public opinion surveys had consistently shown that a large majority of the Cambodian public supported the ECCC process.
"I would suggest that with upwards of two million people killed during the Khmer Rouge regime, a $200 million dollar tribunal works out to roughly $100 per murder victim. Surely that is not an excessive price to seek justice for such a monumental crime," he said.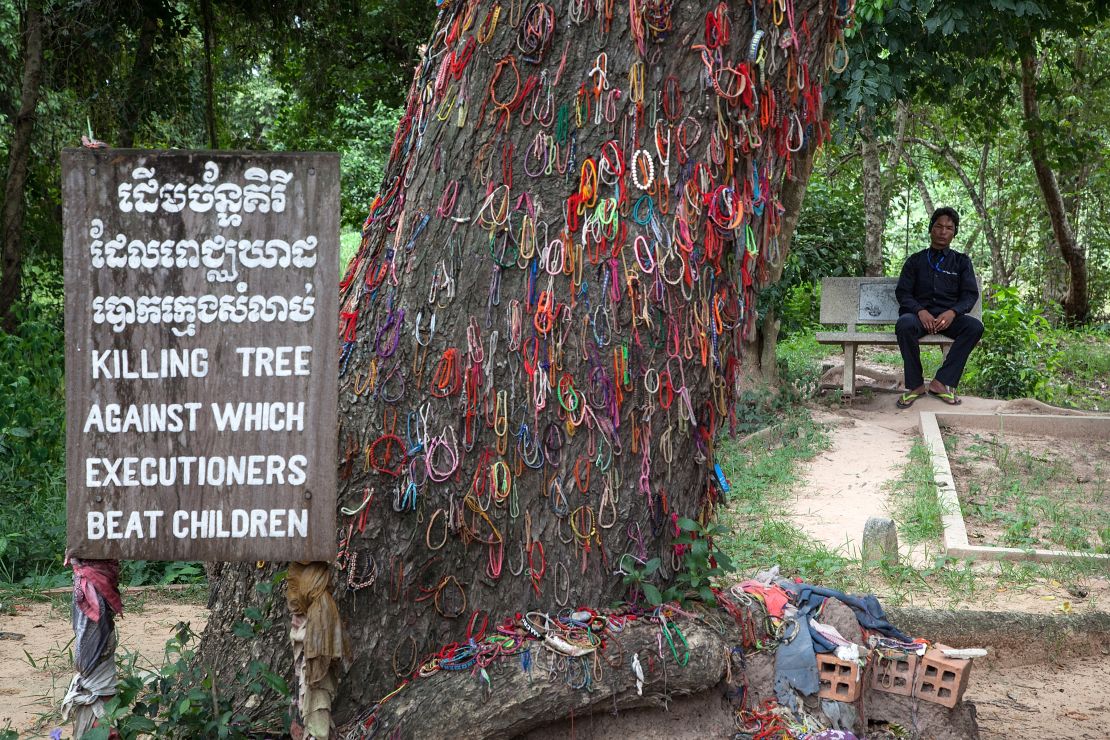 Pol Pot's right-hand man
Nuon Chea, born in 1926, was Khmer Rouge leader Pol Pot's brother-in-law, and was considered his right-hand man and a key ideologist throughout the regime's reign of terror.
Trained in law in Bangkok, the 88-year-old was second-ranked in the Communist Party of Kampuchea (as the Khmer Rouge is officially known) and served a short stint as Democratic Kampuchea's prime minister.
During a his trial in 2014, prosecutors at the Courts of Cambodia (ECCC) described him as an extremist who "crossed the line from revolutionary to war criminal, responsible for the deaths of hundreds of thousands of Cambodians."
Following the collapse of Democratic Kampuchea in 1979, he remained a leading Khmer Rouge figure in the years the movement operated as a rebel guerrilla force in Cambodia's west.
He surrendered in 1998, striking a deal with the government that allowed him to live as a free man near the Thai border until his arrest in 2007, according to the ECCC.
In his final statement to the court, Nuon Chea admitted he carried "moral responsibility" for events during the period, but also affirmed his innocence, according to the ECCC.
"The CPK's policy and plan were solely designed to one purpose only, to liberate the country from the colonization, imperialism, exploitation, extreme poverty and invasion from neighboring countries," he said.
"The CPK's policy was clear and specific: it wanted to create an equal society where people were the master of the country … The CPK's movement was not designed to kill people or destroy the country. My hope and wishes were betrayed by those who destroyed the movement."
Like many other Khmer Rouge leaders, Khieu Samphan studied in Paris, publishing his doctoral dissertation on "Cambodia's economy and industrial development." On his return home, he became a professor and then took on a senior government position before joining the Khmer Rouge rebels.
In 1976, he became the head of state of Democratic Kampuchea, and in 1987, years after the fall of Democratic Kampuchea, he replaced Pol Pot as the head of the Khmer Rouge after the former's retirement.
Throughout the previous 2014 trial, he expressed remorse for the suffering of victims, at one point offering Buddhist prayers for the souls of those who had died. But he repeatedly expressed his position that he was merely a figurehead, with no role in Khmer Rouge policy.
CNN's Ben Westcott contributed to this report