Sophia Floersch is undergoing surgery for the spinal fracture she suffered in a horrifying airborne crash at Sunday's Formula Three Macau Grand Prix.
The 17-year-old German lost control of her Van Amersfoort Racing car and flew through the air, slamming into the track fence where marshals and photographers were gathered.
Visit CNN.com/sport for more news and videos
"The medical team is working slowly on purpose, to avoid risk," said a tweet sent from Floersch's account on Monday.
"The course of the operation so far is good and without complications. The operation which started this morning is ongoing."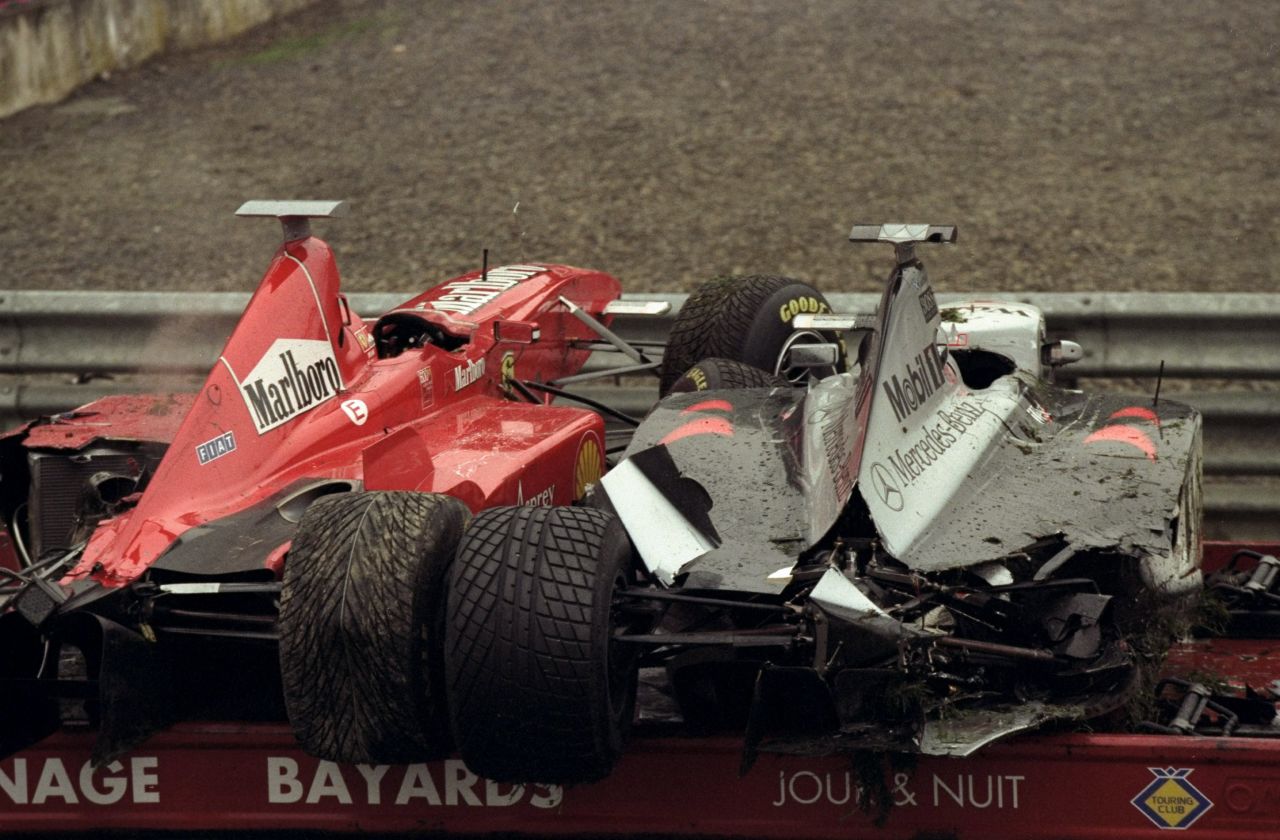 How crashes have shaped Formula One
Floersch's car was clocked at 171.6 mph (276.2 kph) at the speed trap just before the braking area of the corner.
The FIA, motorsport's governing body, confirmed that Japanese driver Sho Tsuboi – whose car Floersch collided with – had also been taken to hospital along with two members of the media and one marshal.
Several high-profile motorsport stars took to social media to offer their support for the stricken driver, including former Formula One world champion Jenson Button.
"Sorry to hear that Sophia Floersch has a spinal fracture," he wrote. "But looking at the horrific accident she had today in Macau it could have been so much worse."
FIA president Jean Todt added: "All my thoughts are with you Sophia Floersch & the others injured. I wish you all a safe recovery."
Current Formula One driver for Renault Nico Hulkenberg said: "Just saw the horrible pictures from Macau … my thoughts are with Sophia Floersch and the other people involved. Stay strong."
Floersch had earlier thanked everybody for their concern, saying: "Just wanted to let everybody know that I am fine but will be going into Surgery tomorow morning.
"Thanks to the FIA and HWA AG Mercedes who are taking great care of me. Thanks to everybody for the supporting messages."
'Angel on her shoulder'
Van Amersfoort Racing team principal Frits van Amersfoort said Floersch had an "angel on her shoulder" to survive the crash.
"It was nearly a rocket. Surviving was incredible," he told BBC Radio 5 Live. "We reckon she was traveling at 276km/h (171.6mph) at the time."
The Dutchman said the moments after the crash were "one of the worst of my life".
"It took quite a long time before the race control could say anything about the health of Sophia – everyone can imagine that's not a nice thing to have," he explained.
"I don't think I've ever seen anything like this. I haven't seen all accidents in motorsport but this was surely one of the worst I've ever seen.
"We were lucky that she was flying because she went over a barrier. If she had hit the barrier it would have gone a lot worse."