The number of homeless people in Britain is soaring by more than 1,000 a month, and reached a total of 320,000 in the first quarter of this year, according to research released Thursday by homelessness charity Shelter.
The charity's report reveals that roughly one in every 200 Britons were sleeping on the streets or in temporary accommodation in the first quarter, with an increase of 13,000 individuals – a 4% rise – over the second quarter of 2017.
The worst affected region is London, with a total of 167,853 people classed as homeless, or roughly one in every 53 people. Outside the capital, the cities of Brighton on England's south coast (one in 67), Birmingham in the West Midlands (one in 73) and Manchester in the north of England (one in every 135) are also particularly affected by the crisis.
The largest increase in homelessness in England was seen in the West Midlands, Yorkshire and Humber and the northwest.
Newham in east London was ranked as England's worst local authority for housing insecurity, with a total of 14,611 residents being classed as homeless, or roughly one in 24 people.
The surge in homelessness is is the result of a "perfect storm of spiralling rents, welfare cuts and a total lack of social housing," Shelter Chief Executive Polly Neate said.
"It's unforgivable that 320,000 people in Britain have been swept up by the housing crisis and now have no place to call home. These new figures show that homelessness is having a devastating impact on the lives of people right across the country," she added.
She warned that the UK needs to take "action now" in order to improve the situation for the hundreds of thousands of people who will be "blighted by homelessness this winter."
Shelter has launched an urgent appeal, calling on the public to support its frontline services this winter to help the charity deal with the growing number of people facing housing insecurity.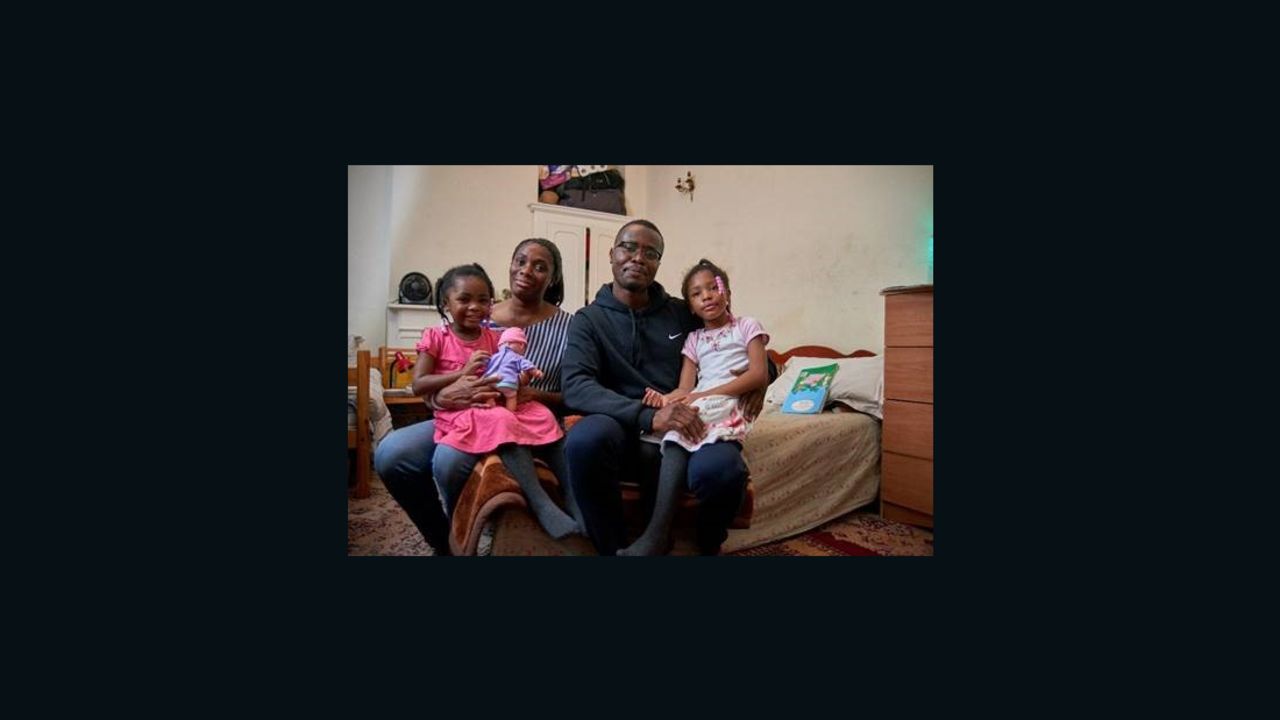 "Shelter's services have never been more needed," Neate said. "That's why we're asking the public to support us this winter so that we can answer as many calls as possible and have trained advisers on hand when people need them most."
Telli Afrik, who lives in temporary accommodation in the London borough of Waltham Forest with his wife and two children, aged 3 and 5, said he was forced out of his privately rented home because he could no longer afford the rent.
"At first, we were fortunate because we went to live with my aunt," he said, according to a news release supplied by Shelter. "But not long after we moved in, she died of a heart attack and the council took the house back. We were made homeless instantly. I sobbed that night, all of us were in tears."
The family are currently living in their sixth hostel, where they all sleep in one room and eat their meals on the floor. Afrik described the hostel as "cramped" and said his family is "at breaking point."
Secretary of State for Housing, Communities and Local Government James Brokenshire said in response to Shelter's report that the government is determined to end homelessness.
"No one should be left without a roof over their head, which is why we are determined to end rough sleeping and respond to the causes of homelessness," Brokenshire said.
"Our rough-sleeping strategy, support for councils and those working on the front line are helping to get people off the street and into accommodation as we enter the colder winter months.
"But we know that there is more that we need to do and we're committed to working with Shelter and others to make a positive difference on this important issue."
In particular, he noted that the government is committed to building new homes through an $11 billion affordable housing program, and to empowering councils to borrow more money to build a "new generation" of low-cost housing.