Frankie Dettori's flamboyant flying dismount has become a trademark, but the veteran Italian jockey says he's become a "slave" to the jump of jubilation after riding a winner.
The showpiece celebration, which he admits he acquired from a rider in the US, has helped make the colorful 47-year-old a crowd favorite at tracks around the world.
But Dettori, one of racing's most successful jockeys, says the legendary leap took a while to gain acceptance.
"I had some winters in California when I was a teenager and I stole it from a great jockey called Angel Cordero Jr.," Dettori told CNN's Winning Post at his home near Newmarket, England.
"I brought it to Europe and it didn't go down very well with the officials in the early years, but now people get behind it and enjoy it.
"And to be honest with you, if I don't do it the public boos so I'm a slave of my own trademark flying dismount."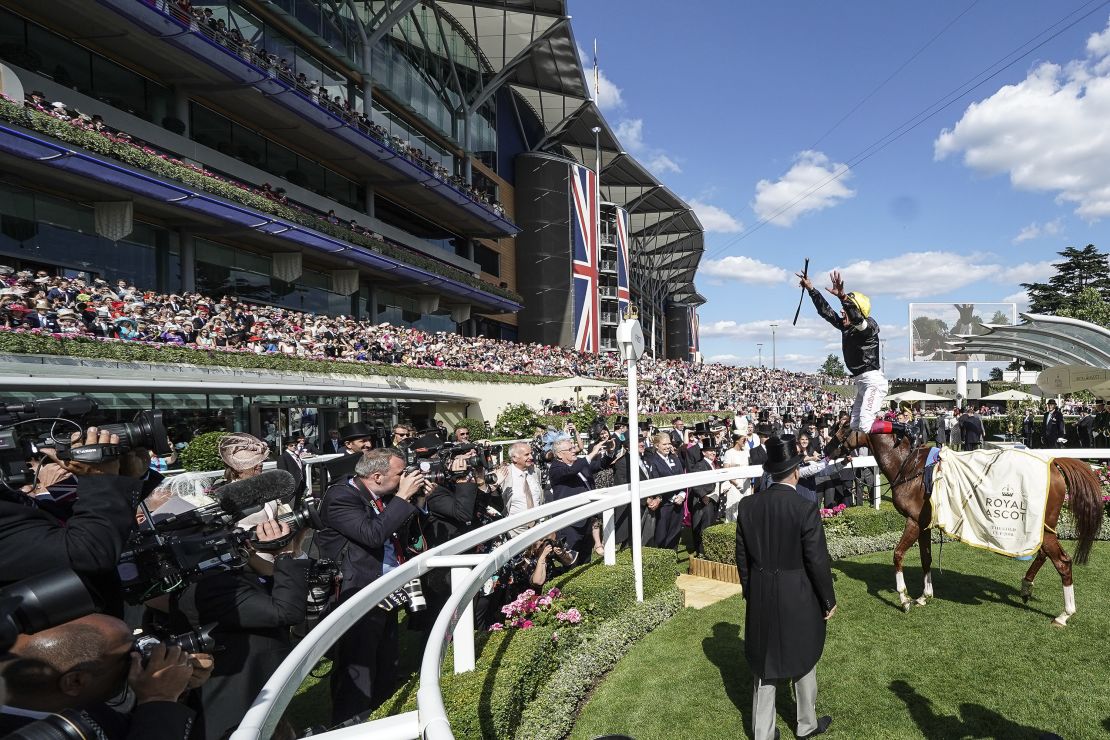 Visit CNN.com/Sport for more news, features and videos
'Ultimate Ferrari'
Dettori, the son of prolific Sardinian jockey Gianfranco Dettori, came to England 32 years ago and has become one of the sport's leading figures.
The three-time champion jockey famously won all seven races on the card on British Champions' Day at Ascot in 1996, and he has clinched most of the world's top races, many multiple times.
This year Dettori won a second straight Prix de l'Arc de Triomphe in Paris on the John Gosden-trained Enable and rode the filly in her subsequent Breeders' Cup Turf triumph at Churchill Downs in Kentucky.
"She's the ultimate Ferrari," says Dettori of Enable.
"She's so fast, it's amazing. I get to ride her in the morning and she's nowhere near the horse she is at the races.
"When she gets to the races the blood starts pumping, the adrenaline goes and she just grows a foot and runs like a train."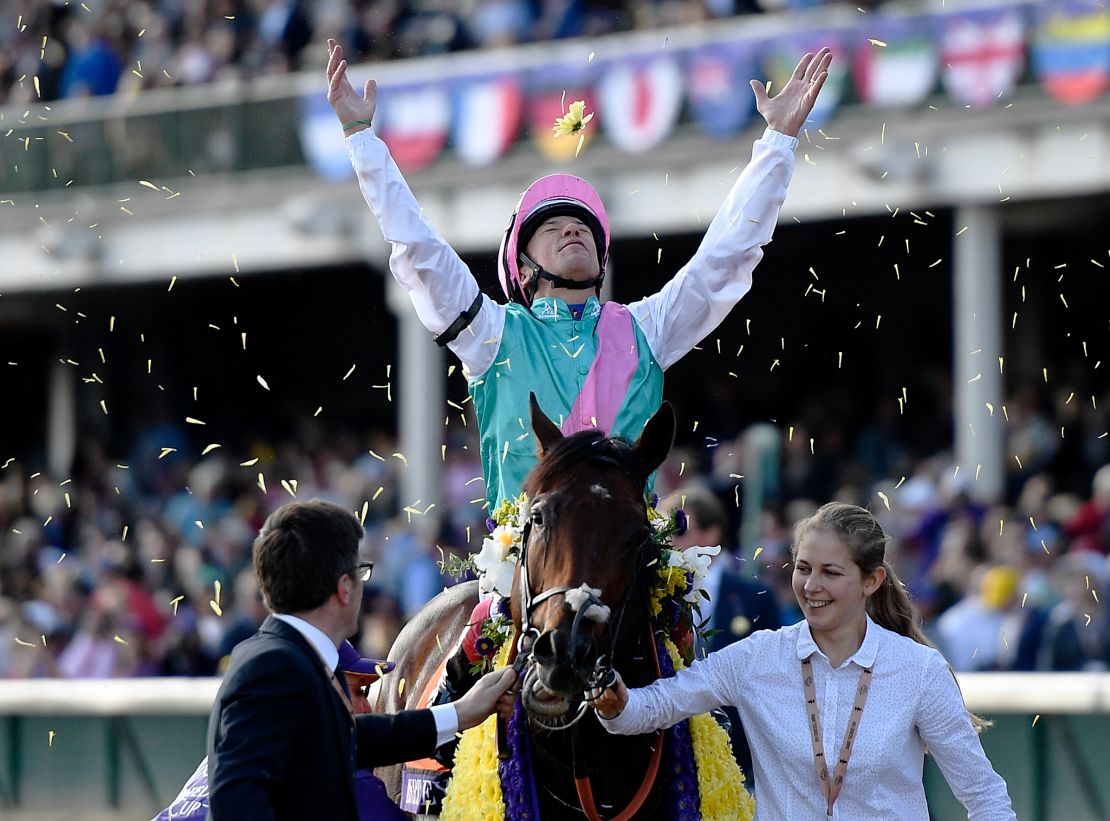 READ: Enable to target historic third Arc in 2019
'Positive outlook'
Other big wins this year include the Champion Stakes on Cracksman and the Ascot Gold Cup on Stradivarius, both also trained by Gosden with whom Dettori says he has a special "bond."
He also won the Breeders' Cup Mile on Expert Eye for trainer Sir Michael Stoute.
The Italian believes his positivity is one of the keys to his success.
"People forget we use horses for blind people, deaf people, handicapped people, people with needs. They have this sixth sense – what's in your head goes through your arms and into the horse's mouth," he says.
"My little secret is I try to have a positive outlook in life, so when I get on the horse he feels that and performs better."
Training the "horse America bred" in Kentucky
READ: "Rock 'n' roll" Frankel scoring at stud
Retirement on hold
As he approaches 50, Dettori is constantly asked about retirement but he insists he has plenty more to offer as a jockey.
"We're always one fall away from retiring," said Dettori, who lives on his farm with wife Catherine and five children.
"The body doesn't bounce as well as it used to when I was young. I used to ride 1000 races a year, now I've cut down to about 300 to reduce the risk of getting hurt and to prolong my career as long as I can.
"If I can squeeze another five years and get to 53, it will be brilliant."