The "Hitchhiker's Guide to the Galaxy" by Douglas Adams is a satirical story about a group of intergalactic travelers.
Space travel was out of the question for Dutchwoman Suzanne van der Veeken, but the same spirit of adventure set her on course to hitch her way around the world – by sea.
"Let's sail an ocean, and if I still like it then I'll continue chasing this dream," she told herself.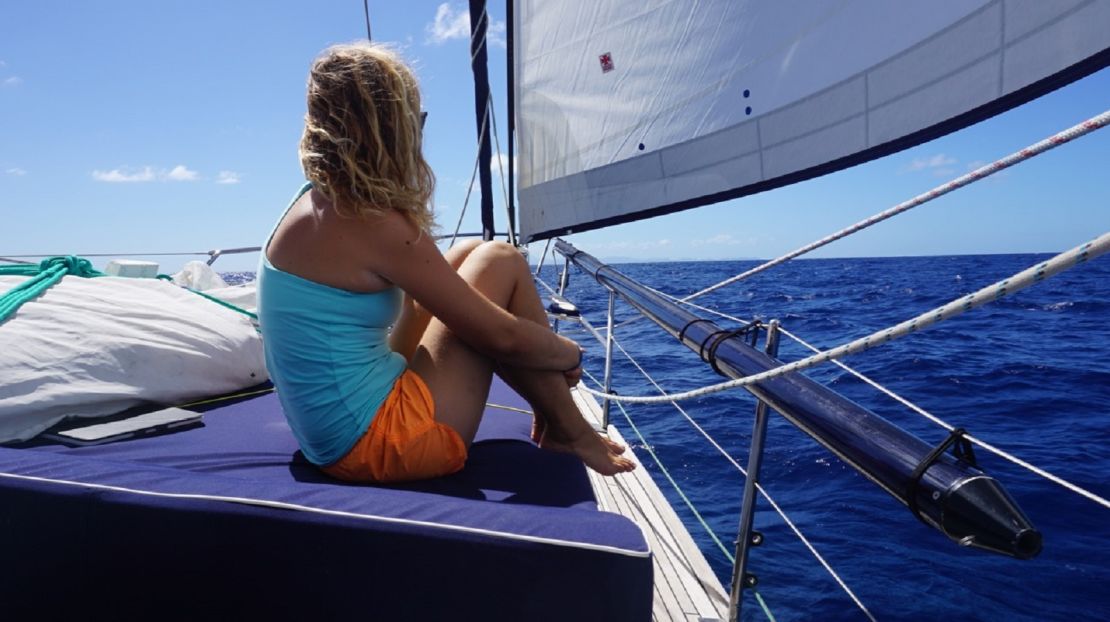 But where to start? She had hardly any experience sailing and very little disposable income. So, she turned to the internet, discovering a network of boat captains advertising for an extra hand on deck for little or no fee. It was an opportunity to "hitch-sail," as she now likes to call it.
Van der Veeken first hopped on a stranger's boat in 2014 to sail the Atlantic, from Europe to the Caribbean. She has now hitchhiked that crossing a total of four times.
The "oceanpreneur"
In the hitch-sailing world, Van der Veeken has become something of a guru with her website the Oceanpreneur, where she blogs about her journeys and has built a whole community of "ocean nomads."
She's written a book on how to hitchhike across the Atlantic, and plans to release another this year on hitch-sailing the Caribbean.
Though Van der Veeken is yet to sail the world, the dream is still firmly on her horizon. The next ocean crossing she wants to conquer is the Pacific. But one thing her experiences have taught her is not to rush it.
READ: 'We are living on a field trip': A family reflects on sailing around the world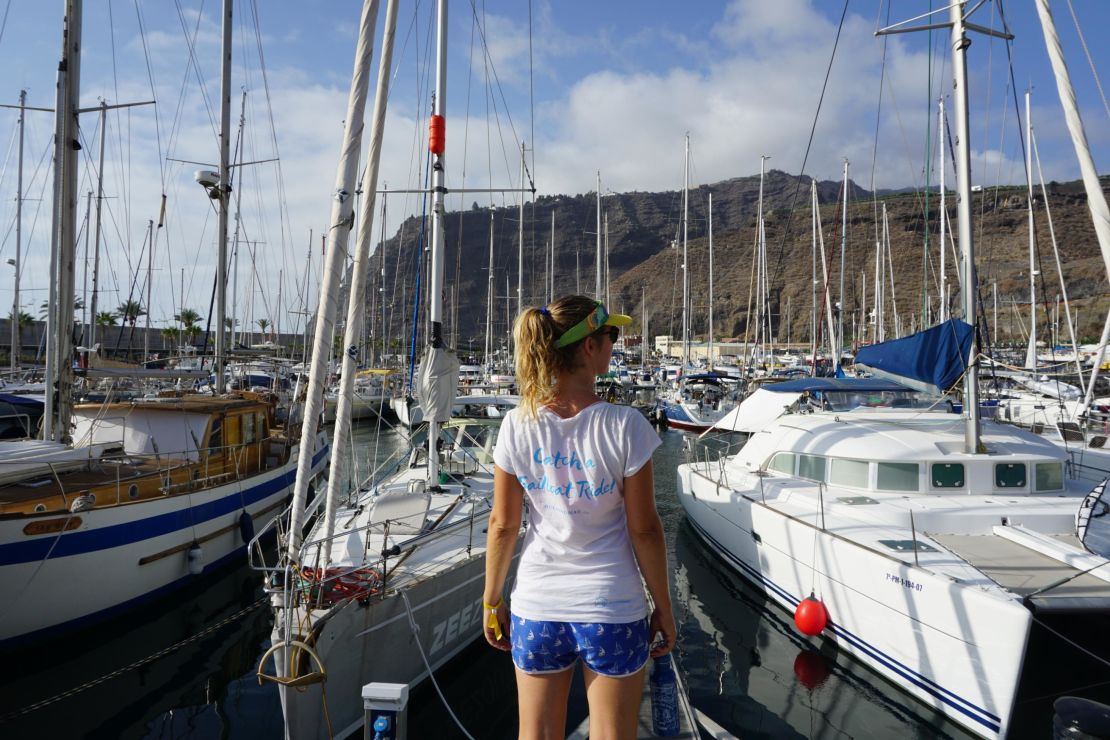 "Finding a boat is the easy part," she tells CNN. "It's finding the right boat that's difficult, and makes all the difference to whether you have a good or bad experience."
This can be especially hard online, she admits. Experiences can be mis-sold and what might look perfect can differ in reality.
Several posts hunting for a boat or crew members go up daily on websites such as Findacrew or Facebook pages like the Sailboat Hitchhikers and Crew Connection. Some have specific routes, others just points of departure. Some ask crew members to chip in a little bit and share costs for food and fuel, others ask for nothing.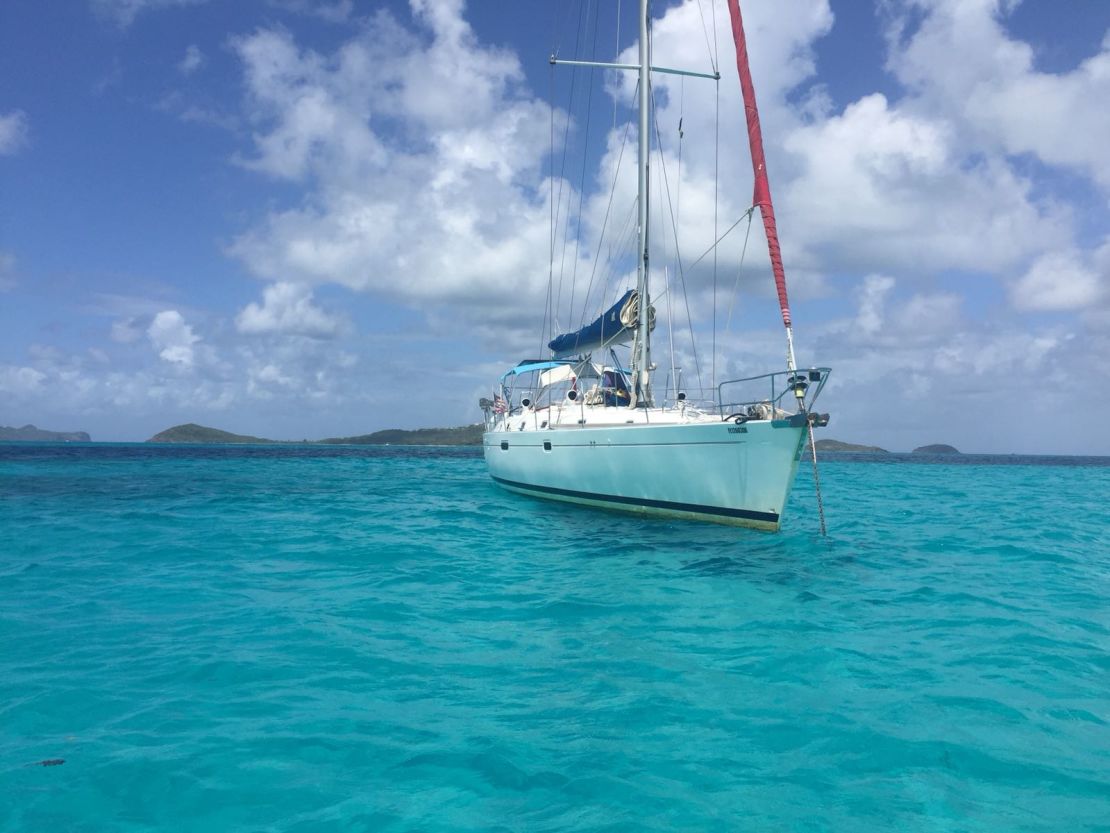 Crew call
Justin Nuland, captain of a 50ft yacht called Vagabond, recently posted an ad looking for people to join him on an eight-month cruise around the Caribbean.
"Daily chores include: sitting on the beach, swimming/snorkeling, tanning," the post read. He requested a minor contribution to running costs, and little else.
READ: Sailing the world with a baby
"I don't really need the crew," he tells CNN, "it's just nice to have someone to go snorkeling with, and someone to take a wheel for an hour or so, so I can take a quick nap."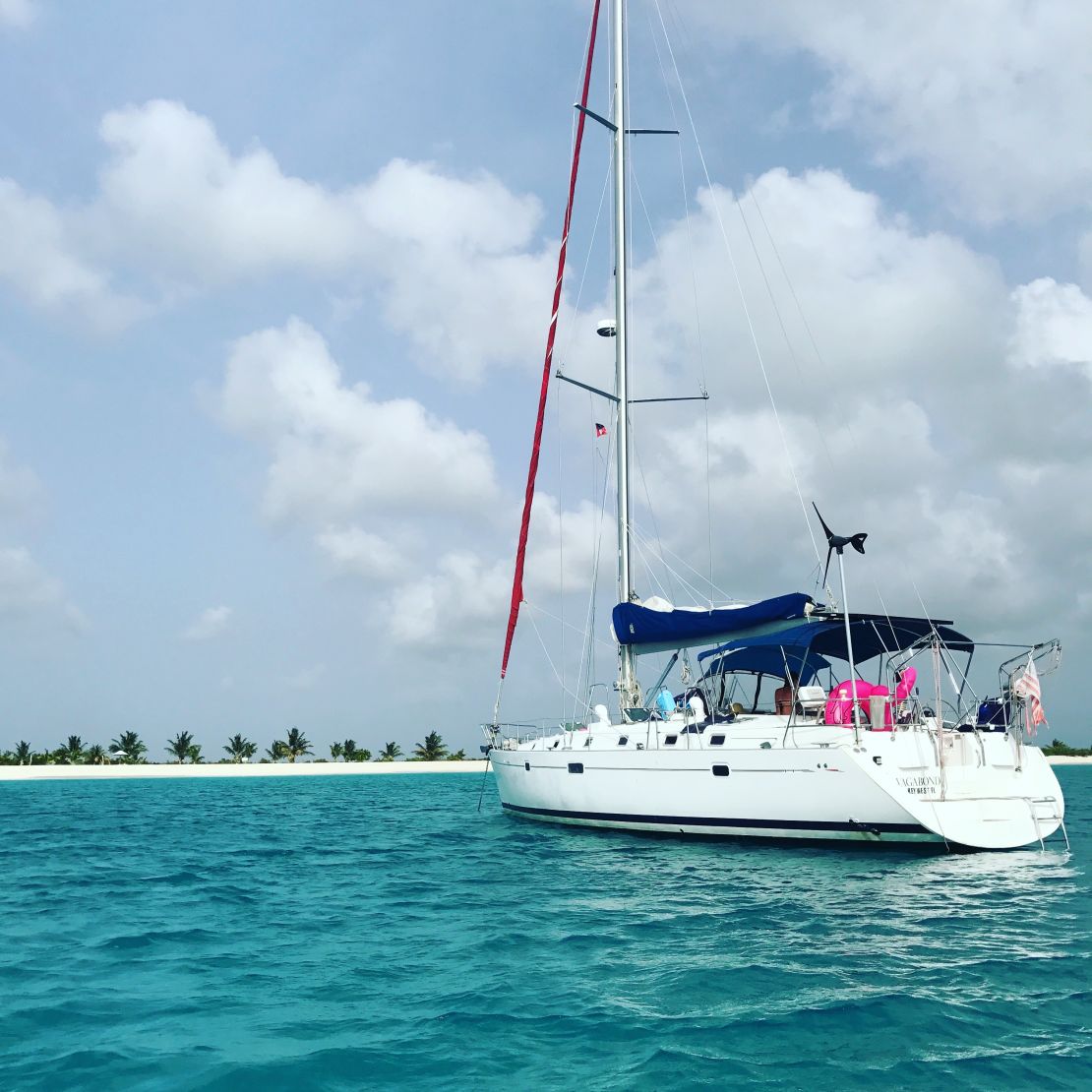 Nuland rarely meets any of the potential crew members before they come on board, but since he tends to be island hopping and the longest crossing is about 24 hours, he's comfortable knowing that if there are any character clashes he can kick them off at the next stop.
For longer passages, Nuland admits you can't be quite so laid back.
Not all plain sailing
Sailing across the Atlantic can take between two and five weeks, depending on the size of the boat and how many stops you take. It's a long time to be stuck in the middle of an ocean with a crew you don't get on with.
Van der Veeken recommends spending at least three days getting to know the captain and crew, and going for a test sail before a long voyage. "There's no way back," she says, "you need to be super sure that you can do it, that you feel comfortable with the captain and the other crew, and that the boat is safe and well-prepared."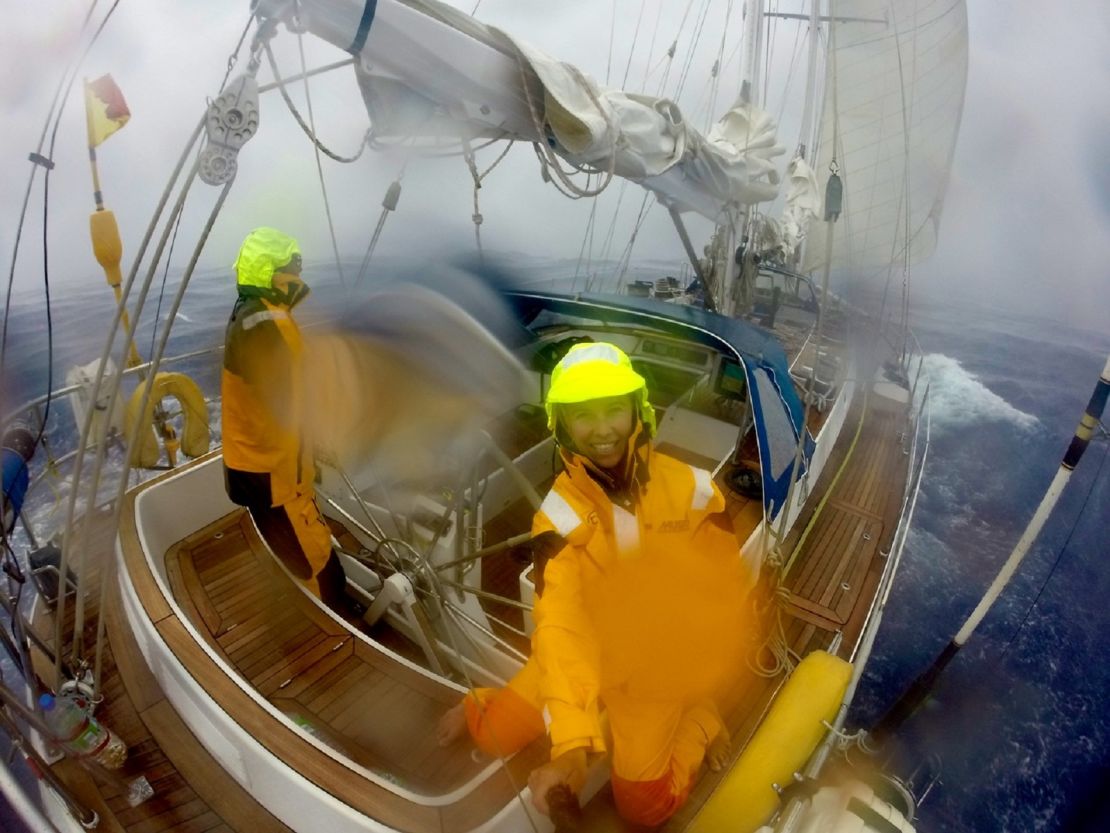 Weather can be unpredictable and it can get dangerous. "If someone owns the boat or is the captain, it doesn't mean that he (or she) actually knows how to sail or how to prepare for an ocean passage," says Van der Veeken.
She recalls her last passage when the sails broke and there were no spares on board. It was one of the crew members who came to the rescue with a fixing kit.
"You want to be sure that someone with the right skills are on board," she says. "It's not an adventure to be taken lightly."
READ: Monaco Yacht Show: A place for millionaires – and millennials?
Sustainable sailing
A lot of the people who approach Van der Veeken are looking to escape the rat race. "More and more people are interested in getting disconnected, experiencing this sense of freedom, and exploring new places that can't be reached by land or plane," she says.
Anthea Elise, a 28-year-old Australian, tells of how she was looking for a way to live life differently. Elise had been working as a midwife for three years and wanted a break. She found a boat that was setting off to Fiji, and hitched a ride.
READ: Come sail the world – with 35 other yachts
She loved it so much that she is currently selling her car, motorbike, couch and bed to fund the next voyage.
But for Elise it isn't only adventure. "Sailing made sense for me in terms of sustainability and the environment as well," she says.
That becomes a drive for many. As Van der Veeken says, "living with limited resources, limited water, limited power, you become more aware of how valuable these things are."
With Oceanpreneur, Van der Veeken is on a mission to connect people to the ocean as she believes that seeing the environmental damage firsthand is what really compels someone to act.
"I've seen how cool the ocean is, but also how many challenges it's facing," she says. "I started to feel very responsible to share what I've learned and give back to the ocean – because it brings everything to me."