Oh boy. A video released by the US Forest Service shows the moment when a gender reveal party in Arizona went horribly wrong, sparking a wildfire that burned nearly 47,000 acres and caused more than $8 million in damage.
Shot on April 23, 2017, the clip shows a makeshift target with the words "Boy" and "Girl" written on it, placed in the middle of the desert near Green Valley, Arizona, south of Tucson.
Seconds later we hear a gunshot, and the target explodes, revealing a blue cloud and immediately igniting the surrounding brush. Someone shouts, "Start packing up!"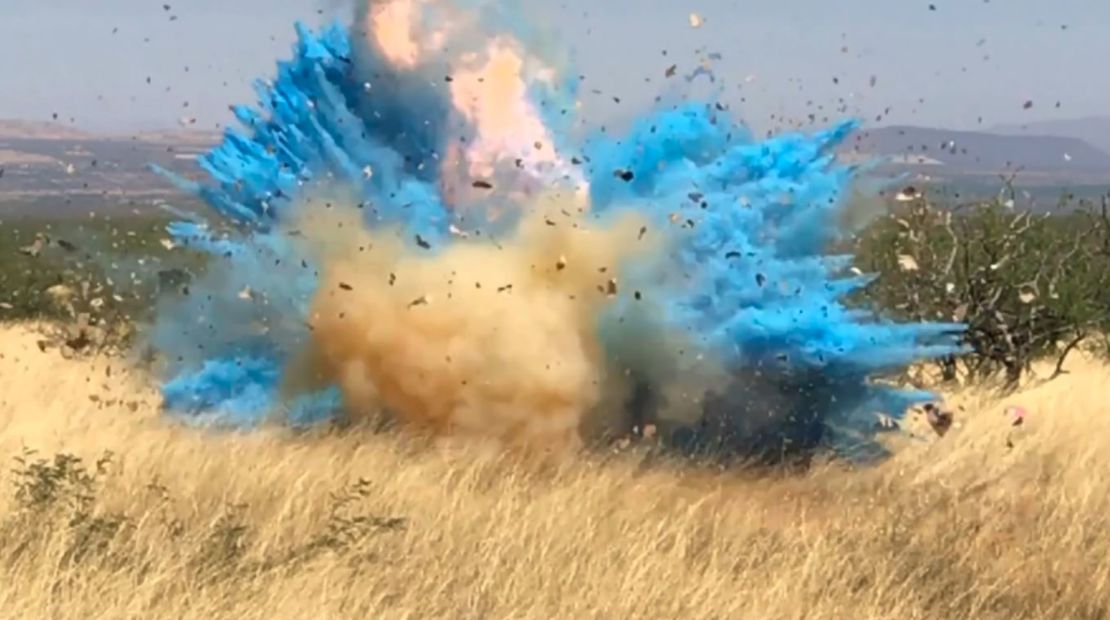 The flames spread to the nearby Coronado National Forest, where they became the Sawmill Fire and burned 46,991 acres owned by the state of Arizona, federal agencies and private landowners. Firefighters from at least 20 agencies fought the fire for about a week, according to CNN affiliate KGUN-TV.
The man who shot the target, off-duty US Border Patrol agent Dennis Dickey, pleaded guilty in September of this year to a misdemeanor violation of US Forest Service regulations and was sentenced to five years' probation. He also was ordered to pay $8,188,069 in restitution, starting with an initial payment of $100,000 and monthly payments thereafter.
The expectant dad, 37, had packed the target with a highly explosive substance called Tannerite and shot it with a high-powered rifle, according to the US Attorney's Office. The target was supposed to burst pink or blue to reveal to attendees whether Dickey and his wife were expecting a boy or a girl.
According to KGUN, Dickey immediately reported the fire to law enforcement, cooperated with the investigation and admitted that he started the blaze. He also repeatedly told the judge that the fire was "a complete accident."
CNN has reached out to Sean Chapman, Dickey's attorney, but has not heard back.
As part of his plea agreement Dickey will make a public service announcement with the Forest Service about the cause of the wildfire.
According to KGUN, the Dickeys haven't said if the child was a boy or a girl. But the blue puffs as the target exploded might be a clue.
CNN's Amir Vera contributed to this report.