Editor's Note: Paul Snyder is a Catholic deacon in the Diocese of Buffalo, New York. He is also the Chairman of Snyder Corp., a privately held investment company founded in 1958 with interests in the hospitality, real estate, software and transportation industries, and a Henry Crown Fellow of the Aspen Institute. The opinions expressed in this commentary are solely those of the author. View more opinion on CNN.
We all regret some decisions in life; for me, it was my choice not to learn Spanish. So, in my search to find the one word that could capture the essence of Pope Francis, it is with much irony that the language of Spain would give me the most appropriate one: Dictablanda!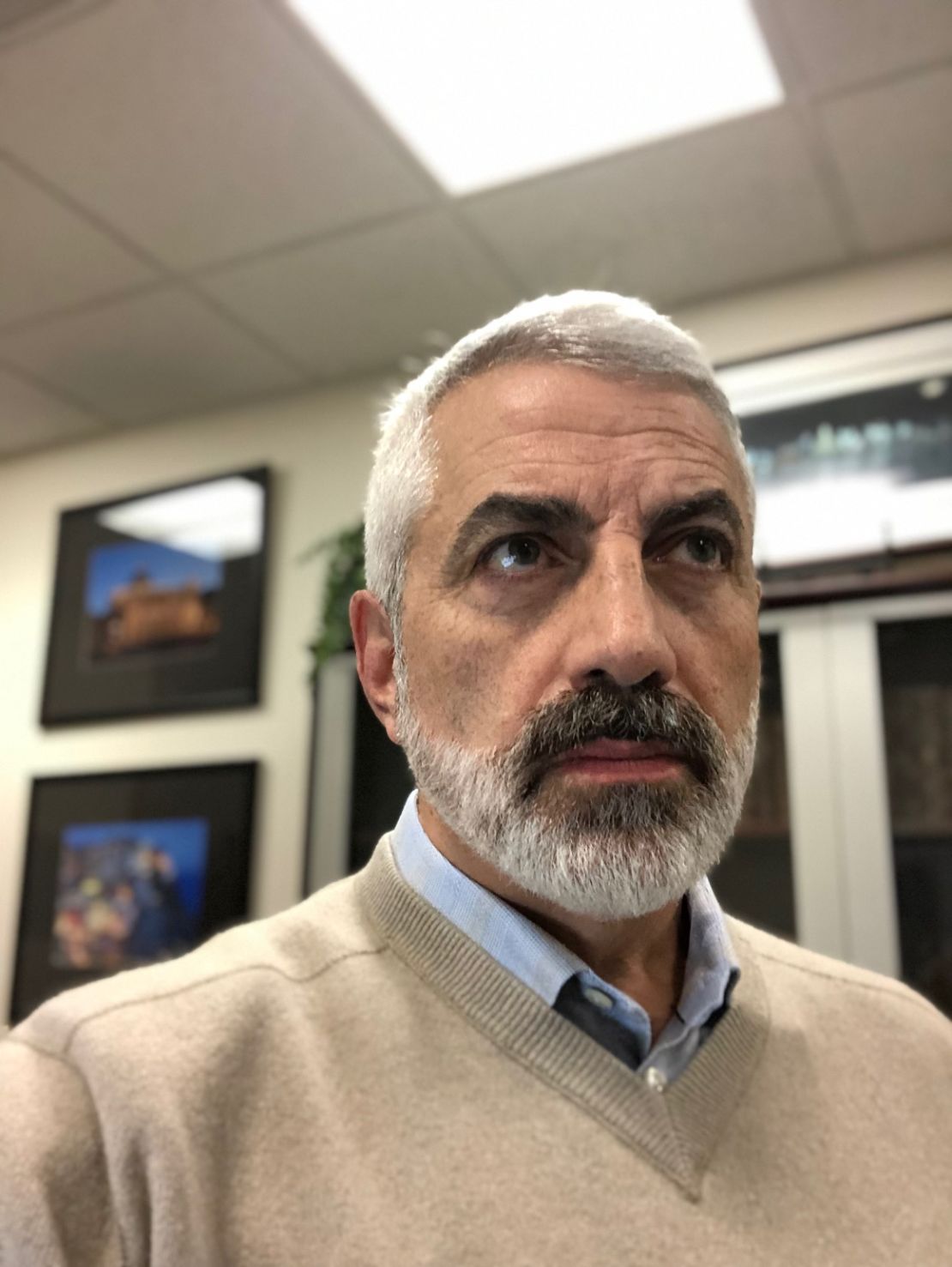 For those like me who "no hablo espanol," Dictablanda is a Spanish pun for a benevolent dictator. It is also the description that best suits our Holy Father and the Roman Curia. In this instance, it is not a funny pun.
Like many Catholics, I have a sincere love for Pope Francis. Yet I was shocked to learn of the extraordinary restrictions he placed upon the United States Conference of Catholic Bishops, on the opening day of their conference last month. It was convened to deal with the catastrophic sex abuse crisis affecting our church.
Specifically, the president of the conference, Cardinal Daniel DiNardo, told the bishops, "At the insistence of the Holy See we will not be voting on the two action items." He was referring to a planned vote on a code of conduct, "the first such ethical guidelines for bishops on sex abuse issues, and to establish a lay commission capable of investigating bishops' misconduct," according to The Washington Post.
While some have speculated that holding off on a vote might indicate that the Vatican has a broader, more comprehensive and international strategy in mind for future action, I would suggest that the reality is much more tragic and sobering. The reality is that this worldwide abuse crisis has overwhelmed a complacent and recalcitrant Roman Curia (that is, the most powerful men of the worldwide Catholic Church) who have repeatedly shown that they view themselves more as protectors of an elite clerical status quo rather than as protectors of our children.
After years of exposés on sex abuse in the church, yet another jarring case surfaced in August: a federal grand jury issued a report alleging that bishops and other church leaders in Pennsylvania engaged in a 70-year cover-up involving sex abuse by 300 priests. And last Wednesday federal and local law enforcement raided the offices of the Catholic Archdiocese of Galveston-Houston, where Cardinal DiNardo is archbishop, looking for a "secret archive" on a 2000 priest sexual abuse case, material that the archdiocese allegedly had failed to turn over to investigators.
And yet the bishops conference held off voting on measures that would directly address this recurring issue.
Our great country was founded on the ideal that every citizen has an inalienable right to vote. Wars have been fought, civil rights have been won, generations of families have sacrificed – all for the freedom of self-governance afforded by the right to vote. President Franklin D. Roosevelt once famously said, "Nobody will ever deprive the American people of the right to vote except the American people themselves and the only way they could do this is by not voting."
By submitting to the papal "insistence" and choosing not to vote, the American bishops have made a grave error against, among other things, one of the freedoms upon which our country was founded. The church is not the state, but the principle must be the same: When that founding freedom is usurped by those who abuse their God-given authority over ordinary folks – even if that usurper is the Pope, and the ordinary folks (in this instance) are the bishops, charged with protecting the faithful – you have Dictablanda.
As an American who proudly exercises his right to vote, I vote no to this delay and believe the Bishops should too.
No to accepting half-truths and broken promises from bishops!
No to a Vatican narrative that treats ordinary Catholics as if they have no role in their church, their faith, or their future.
It is time for a renewed church to emerge, led by the Holy Spirit, a multitude of faithful clergy and the millions of Catholics who have committed their lives to Jesus Christ. It is this faith and its holy people that have changed the course of history and made the world a better place.
Get our free weekly newsletter
Sign up for CNN Opinion's new newsletter.
For those of us who feel betrayed by these scandals and are offended at the indifference of Catholic bishops, it is time to make your "vote" count, too. You can vote by withholding your contributions. You can vote by writing letters to your pastors demanding bishop accountability. You can vote by showing up and getting involved with your church to let your voice be heard.
We should heed the inspirational words of a faith leader who understood the challenges of fighting for justice from those who abuse power. Paraphrasing a 19th-century minister, Martin Luther King Jr. once said, "The arc of the moral universe is long, but it bends toward justice." So, inspired by his example and all those who have fought for freedom, I call upon all Catholics to demand justice for victims, for our children and for the future of our church.