Carlos Ghosn was arrested in Tokyo on suspicion of financial misconduct more than two weeks ago, yet the world hasn't heard a word from the auto industry icon since.
The reasons for his silence have a lot to do with Japan's legal system.
The multimillionaire executive has been fired as chairman of Nissan (NSANY) and Mitsubishi Motors (MSBHY), and sidelined at Renault (RNSDF), even though prosecutors have yet to file any formal charges against him.
An indictment would be ominous for Ghosn. More than 99% of people charged with a crime in Japan are eventually convicted, experts say.
Ghosn has retained lawyers to represent him but has issued no public statement.
Why has Ghosn stayed silent?
Unlike in the United States, it's rare for criminal suspects in Japan to comment publicly on legal proceedings — even to deny the allegations.
The relationship between a suspect and prosecutors in Japan can be like a game of poker in which neither side wants to give too much away, especially in the early stages of the process.
"Usually a good criminal defense lawyer would advise the client to remain silent," said Kana Sasakura, a criminal law professor at Kobe's Konan University. "If they talk, it might become detrimental."
Prosecutors are yet to announce full details of the allegations they are pursuing against Ghosn. Anything he and his lawyers say now could be used against him later if prosecutors introduce more allegations.
Even after more than two weeks of detention, Ghosn is unlikely to be aware of the full extent of the allegations against him, Sasakura said.
The executive also faces practical obstacles to getting a public message out. Visits from lawyers, family and friends are strictly controlled by prosecutors, making it difficult for suspects to establish a defense or give their side of the story to the media.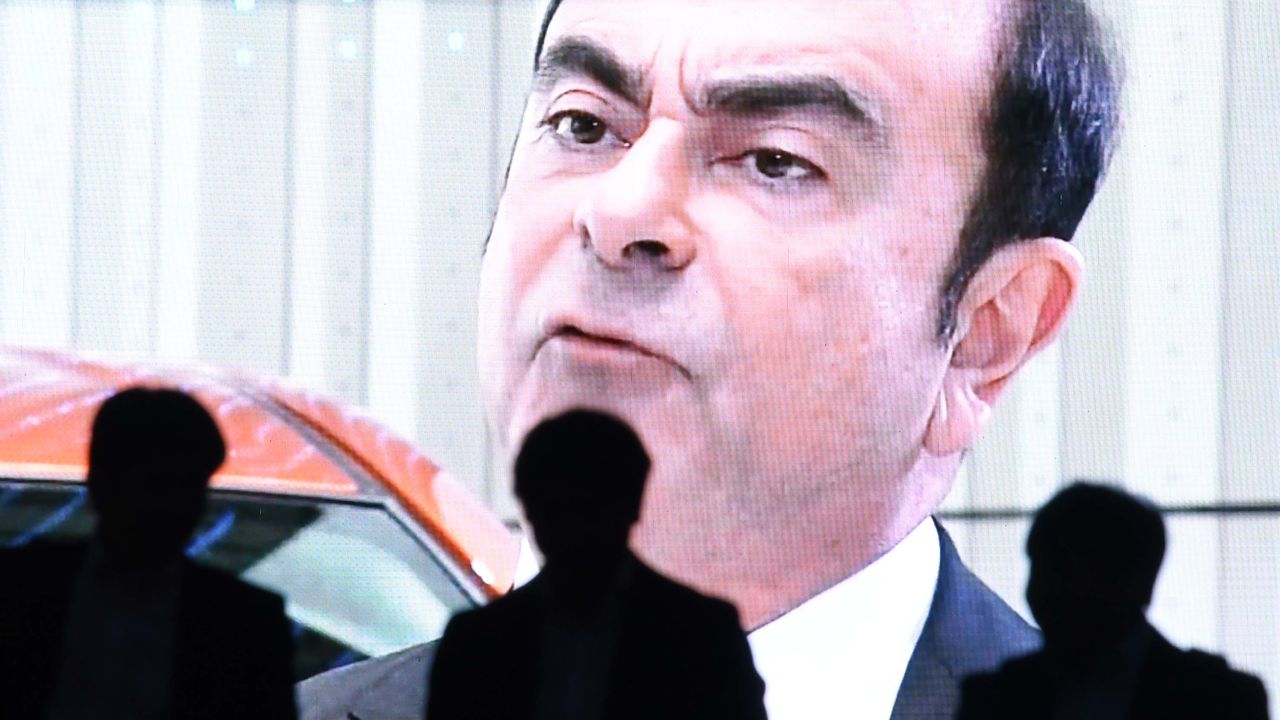 How does Japan's system work?
Prosecutors are extremely powerful in the Japanese system.
After an arrest, they can hold a suspect for 72 hours without charging them with a crime. They can extend that by as much as 20 days with court approval. After that, prosecutors can allege new crimes and rearrest the suspect, starting the whole process again.
During this time, prosecutors generally disclose few details about the case publicly, but often leak information to the local media to help build momentum in their favor.
Japan also has no pre-indictment bail, so suspects stay in jail throughout this process. Unusually, they can be subject to lengthy interrogations without their lawyer present.
Prosecutors aim to wear suspects down and make them confess, at which point they formally indict them. The case then proceeds to trial, where a sentence is handed down.
"Presumably, trying to get a confession out of at least one of them is a goal," said Colin Jones, a law professor at Kyoto's Doshisha Law School, referring to Ghosn and former Nissan director Greg Kelly, who has also been arrested for suspected financial misconduct.
Jones, and other legal scholars, have criticized the system for being too stacked in prosecutors' favor. But the prosecutors themselves dismiss such complaints.
"Every country has its own background, history and culture," Shin Kukimoto, a Tokyo deputy public prosecutor said at a news conference about Ghosn's case last week. "I wonder if it is fair to criticize [Japan's justice system] because it is different from their own countries."
What's likely to happen next?
Based on the allegations that have been made so far, Ghosn could face up to 10 years in prison if he's eventually found guilty. But it's unlikely he has confessed to anything, experts say, and he could even be refusing to talk to prosecutors at all.
After holding such a high-profile suspect for so long, it would be deeply embarrassing for prosecutors to release him without charge.
"There will be a public uproar if the prosecutors decide not to prosecute Ghosn," Sasakura said.
Yoko Wakatsuki contributed to this report.