Denmark's government has struck a deal to move "unwanted" migrants to a remote uninhabited island once used for contagious animals.
As part of a growing anti-immigration agenda, Danish immigration minister Inger Støjberg, of the center-right Venstre party, wrote on Facebook that certain people "are unwanted and they will feel it."
The controversial deal is part of a new finance bill for 2019 agreed between the center-right government and the Danish People's Party (DPP), a populist right-wing party with anti-immigration policies.
DPP immigration spokesperson Martin Henriksen told CNN: "Our hope … is that people outside Denmark will understand that Denmark is not a very attractive place to seek asylum, if you are of refugee background, mean to cause harm, or incite crime."
Støjberg wrote on Facebook, "When you are unwanted in Danish society, you should not be a nuisance for regular Danes," adding, "(The migrants) will be getting a new address."
According to the plan, which must still be passed by the parliament, that address may be Lindholm Island in the southeast of the country, which lies two miles out to sea and for decades has housed a research center for seriously ill and contagious animals.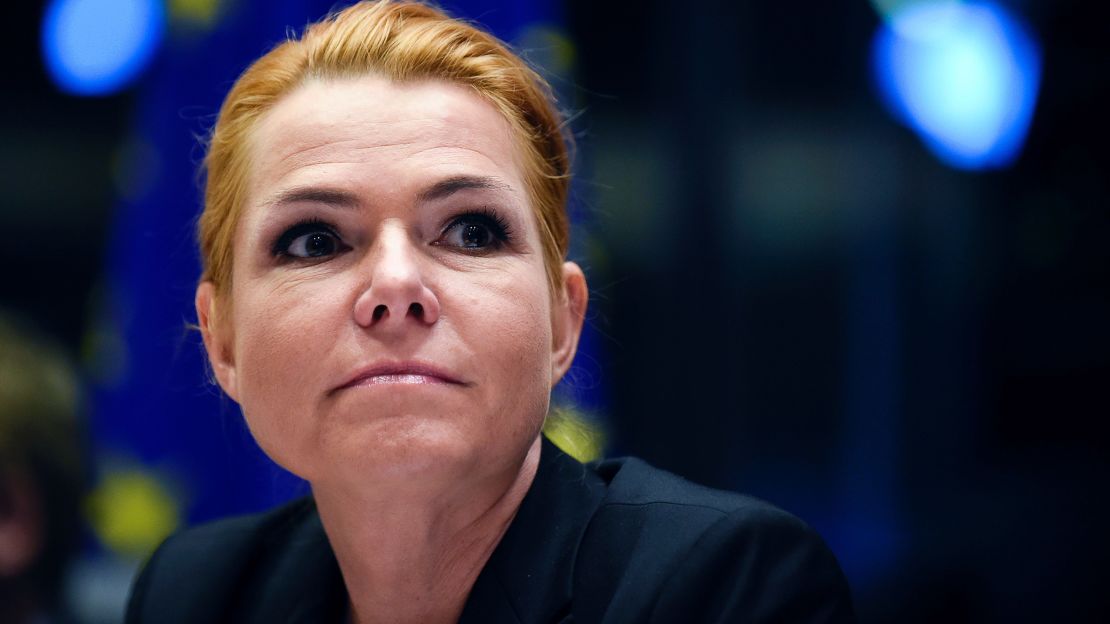 These facilities will be cleared and an immigration center with an initial capacity of 100 residents built in their place.
According to a government statement, the new center will house migrants who have what is known as "tolerated stay" status, meaning they do not have a residence permit but cannot be deported for other reasons, including threats to their life if they are sent home; those who are set to be deported due to criminal activity or for national security reasons; and foreign fighters and rejected asylum seekers convicted of breaking certain laws.
"Our approach is that they should stay on the island as much as possible, and if we can keep them there the whole time, we will aim to do that," said Henriksen, who claimed that the policy was inspired by the Australian immigration model. "We plan to have police, prison services, guards and detention cells in place, in case of any unrest."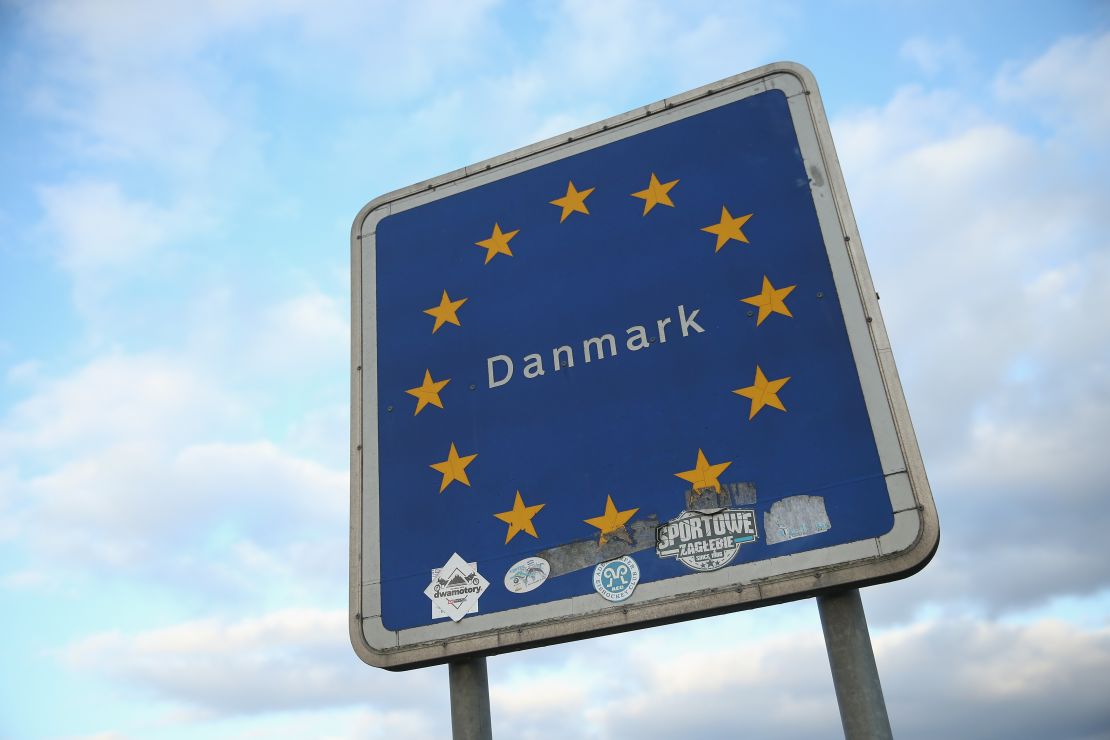 The plans have caused concern among rights groups. "It is important to note that these people, while they have committed crimes, have already served their sentence," Louise Holck, deputy director of the Danish Institute for Human Rights, told CNN. "There is no grounds for detention, and from a human rights perspective, we are not just talking about windows with bars …. We will have to assess that they are not detained de facto."
However, Henriksen told CNN that he has no qualms about pushing the boundaries of human rights conventions.
"We are doing what we believe is in the best interest of Danes, and if it comes down to choosing whose interest to protect – then we will take care of our own first," he said. "But it will, of course, be up to the Danish government to determine what lies within the conventions."
"I hope it will inspire other countries to do the same," said Henriksen. "If they want any advice they are always welcome to call. We want other countries to tighten up their rules too. We believe it is in everyone's interest to do that."
Finance Minister Kristian Jensen of the Venstre party told CNN that the facility is not a prison and residents will be free to catch the ferry to the mainland, though some will have to return to sleep on the island every night.
"Many of them are restricted by regular compulsory attendance that they need to abide by, because we need to know where they are located," he said, adding that some have committed crimes that require the government to keep track of them.
"Denmark is an island," he said. "We have lots of islands and lots of Danes living on islands. None of them feel this is a violation of their rights."
However, refugees and refugee advocacy groups have condemned the plan.
Mohamad Hamid, 33, is a Palestinian-born refugee from Syria who moved to Denmark with his two young children and has a residence permit.
"I came to Denmark hoping they (his children) would have a better life," he told CNN. "I watch them engage with Danish traditions, believing they are accepted as part of this society. It pains me, but they are not."
The DPP posted a video on Twitter showing a Muslim man being dropped on Lindholm Island, explaining who would be sent there and why. Hamid called the video "deeply racist."
Mads Nygaard, co-founder of Friendly Neighbors, a grassroots organization that works with refugees, told CNN that news of the policy spread quickly.
"It is a type of modern barbarity that I find deeply repulsive," he said. "Being part of the larger refugee network, I have seen one despairing post after another come through today."
Friendly Neighbors has announced a demonstration against the proposed policy in Copenhagen on December 10 – a date that marks 70 years since the United Nations adopted the Universal Declaration of Human Rights.
This move is the latest part in a program of tighter migration laws enacted by the coalition government of Prime Minister Lars Løkke Rasmussen.
Rasmussen's Venstre party is reliant on the DPP to pass legislation and the country is gearing up for a general election, which must be held by June 2019.
Anti-immigration policies have become more mainstream during his time in office, including one that allows authorities to seize cash and valuables from asylum seekers.
In 2016, the so-called jewelry law was introduced, which forced people seeking refuge in Denmark to contribute some of their wealth to the government. The proposal came under heavy criticism and was likened to the Nazi persecution of minorities. At the time, it was clear that it was a largely symbolic move to deter people from seeking refuge in Denmark.
The government has also introduced laws restricting face coverings such as the niqab and burqa worn by some Muslim women.
The law banning face coverings came into force in August and quickly resulted in a 1,000 Danish kroner (about $152) fine for a 28-year-old woman in Hørsholm, north of Copenhagen.
Under the new law, people found wearing facial coverings in public can be fined from 1,000 Danish kroner for a first offense up to 10,000 kroner (about $1,520) for a fourth violation.
CNN's Jack Guy wrote from London. Journalist Susanne Gargiulo reported from Copenhagen.

A previous version of this story misidentified the immigration status of people housed on Lindholm Island. This has been corrected.