Undefeated in the professional game and credited with saving the heavyweight division, you would think Anthony Joshua is a contented man.
But the British boxer, who holds three of the sport's four major world title belts, is not yet satisfied with a life that has already defied the odds.
"I'm still tired now and again, I don't wake up every morning feeling fresh, my bed's not as comfy as it should be," the 29-year-old told CNN World Sport's Alex Thomas.
"Things aren't social media perfect for me."
But things not being perfect is just how Joshua likes it; it keeps him hungry. It's a hunger that's helped him achieve such success in a relatively short amount of time.
Visit CNN.com/sport for more news and videos
'I went to the school of boxing'
Joshua only started taking boxing seriously when he was 18 – a defining moment in his life.
"I never knew I wanted to be a boxer," said the Briton, who was a keen footballer and promising sprinter as a child.
"When I was younger I used to smoke, I used to obviously go out, stop off at the kebab shop, and I wanted to change that."
Joining a local gym helped Joshua take a more regimented approach to life. He started to watch what he ate and was more careful with whom he spent his time.
Getting fitter became an addiction that steered him clear of unhealthy temptations and kept him on the right side of the law.
"Where I spend most of my time is what I'll become," said Joshua, the WBA, WBO and IBF heavyweight champion.
"I didn't go to university, I didn't go to college, I went to the school of boxing so I had to educate myself."
Meteoric rise
Just like his neat footwork and powerful right fist, Joshua's career has been all about timing.
After finding sanctuary in the gym, he began a successful amateur career which reached a pinnacle at the 2012 Olympics Games in London.
Despite being a relative novice, Joshua won the super-heavyweight gold medal in a city where he had previously been arrested for drug and speeding offenses.
The country fell in love with its new sporting heroes, and Joshua began the next stage of his meteoric rise.
He signed a professional contract in July 2013, winning his debut fight with a first-round knockout. Such emphatic stoppages would become his specialty – Joshua now has 22 consecutive wins.
Many have credited the Briton for saving the future of heavyweight boxing and reconnecting the sport with the public.
His fight against Wladimir Klitschko in 2017 broke box-office records in the UK, with more than 1.5 million people buying the fight.
"I can't do it alone, I think we've added to it," he admitted.
"I was always honest and true about who I was. I never hid anything so I think it was relatable, and the fact is I could fight as well so that sparked an interest."
Nigerian roots
Joshua was born in Watford, north west of London, to Nigerian parents, and the African country has been a strong influence throughout his life.
The fighter has a tattoo of Africa etched on his right shoulder, with Nigeria visibly outlined.
"I'm the first generation here – the connection is still thick," he said.
"There have been a few famous Nigerian boxers as well so the support out there has been really nice."
Despite this, he concedes his parents initially "frowned" at his decision to pursue a career in boxing, wanting a more traditional route for their son.
But boxing has given Joshua much more than just material gains.
He has developed an understanding of different cultures and an acceptance of people coming to the country for a better life.
"Whether you call them ex-pats or call them immigrants, it's all just in the search of work and for a better life so I really just respect anyone who is trying to do that for their family," he said.
"I feel like the world offers enough for everyone to get a piece."
After his boxing career is over, Joshua is keen to use his platform to help charities looking to support vulnerable people and is also keen to engage more with politics.
Like everyone in Great Britain, Joshua is keeping a watchful eye on Brexit negotiations. He's hoping for a good deal for the next generation.
"Let me get post-career and I'll deal with all that stuff," he laughed.
"It was a tough time to be involved in that so you could have put any politician in her [Theresa May] place and they would have dealt with it in the same manner, so she's doing the best she can."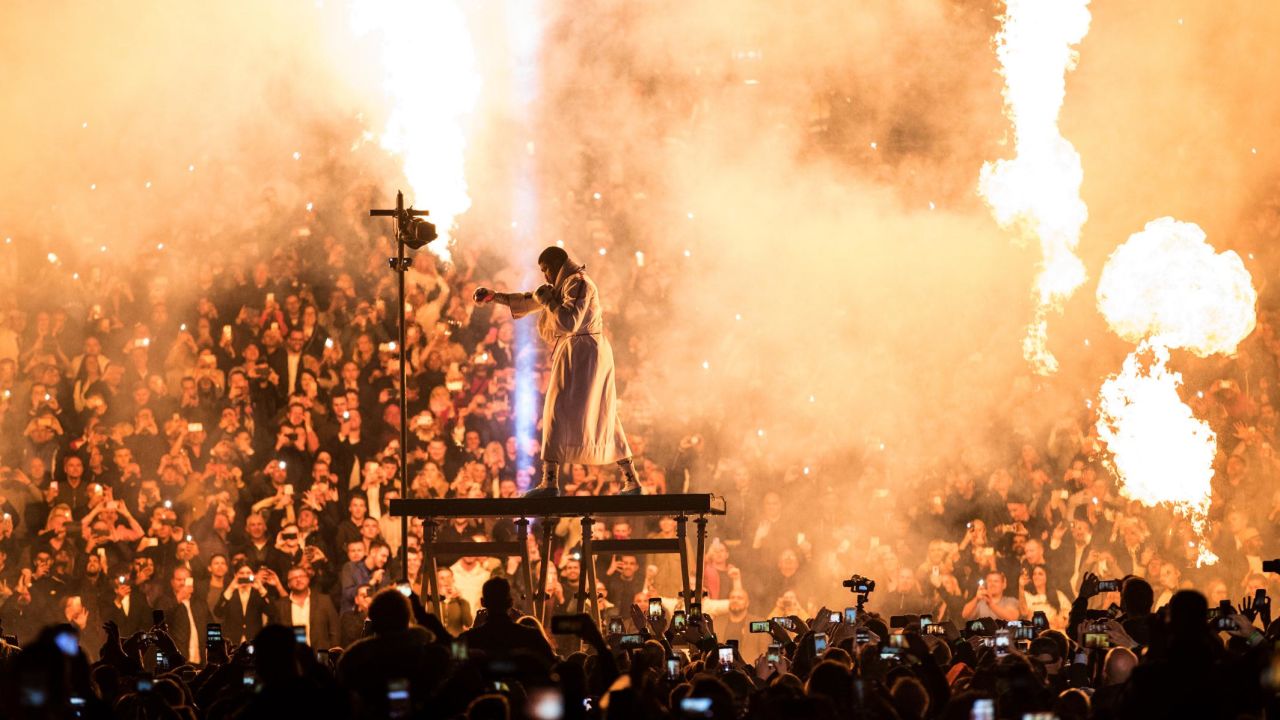 Family man
Fighting for a better future has become more important since the birth of his son, who is now three.
Balancing training with fatherhood has been a predictable challenge but one he's embraced.
"My time isn't my time anymore. Before I could go home and put my feet up and it was about me, now it's about my son," he says.
"He tries to beat me up and I can't really give him a body shot back so I just have to take it."
Much like his sporting career, Joshua is determined to be the best father possible. He hopes to teach his son lessons that he learned while growing up in humble surroundings.
"I think the goal for me is to help him mature," he said.
"I want my son to always have that bounce-back mechanism no matter what, I don't want to shelter him too much, I want him to learn from his mistakes as well."
Fury or Wilder?
Joshua's next fight will take place at Wembley in April but he is currently without an opponent for the showpiece event.
There was speculation he would face either Tyson Fury or Deontay Wilder, but the issue is still unclear after the pair slogged out a stunning draw in Los Angeles Saturday.
Either way, Joshua is eager to keep learning and is staying true to the values which made him a champion in the first place.
"Even though I'm not training for a fight, I'll remain training," he says.
"I always tick over because that's the main reason I got into boxing. It's lifestyle reasons, fitness, gym and strength. It wasn't really to be a boxer."