Since the migrant crisis exploded in the summer of 2015, thousands have perished trying to cross the Mediterranean, with the death of three-year-old Syrian Alan Kurdi, whose body washed up on a Turkish beach, shocking the world.
But this year, more and more refugees are trying to cross a different stretch of water, the English Channel, one of the busiest shipping lanes on the planet, in hopelessly inadequate boats.
UK government figures show that more than 100 migrants have set out in small boats from France and made it into British waters since November 2. The French coastguard says it is now rescuing migrants from the English Channel every day.
On the outskirts of Dunkirk, northern France, hundreds of migrants, mainly Iranians but also Iraqi Kurds, sleep rough in a wood on a nature reserve, sandwiched between a lake on one side and a supermarket on the other.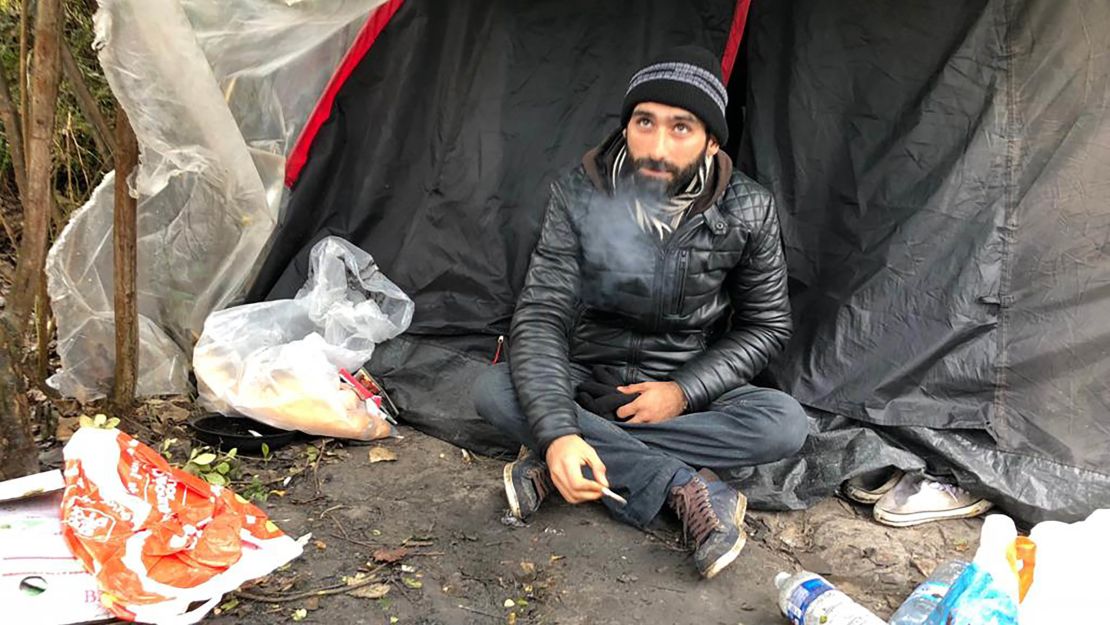 The Iranian migrants say a combination of economic hardship and political persecution is driving them here in ever greater numbers. Their aim? To reach the UK, where they believe it will be easier to claim asylum. And they are hoping to get there soon, before Britain's scheduled departure from the European Union on March 29, 2019.
Hadi, a 32-year-old Iranian who began his journey four years ago, says that after the New Year, "once the UK has left Europe," they expect the crossing to get harder, "with more policemen."
Until now, migrants sought to smuggle themselves aboard the trucks that regularly cross the Channel on ferries or by rail. But this, they say, has become more expensive, with people-smugglers charging thousands of euros for each attempt.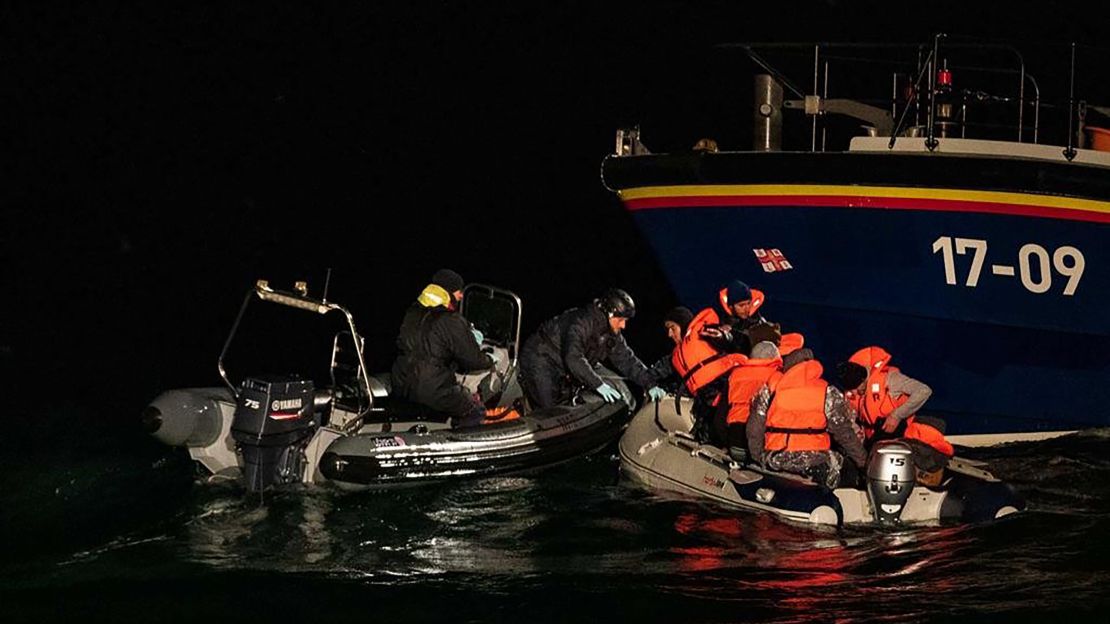 Ahmed, who's been living for more than two and a half years in the "jungle," a term he uses to refer to a camp in the woods, says dinghies are better. There are, he says, "no controls" and it is cheaper. But his efforts so far have been unsuccessful.
Once, he says, he bought a dinghy in Paris, then tried to launch it from a beach near Calais. But the motor's blade got caught in the sand and he had to run from the police who had followed him onto the beach. Another time, he says, he couldn't start the motor at all.
The French coastguard says it is patrolling this stretch of coast more heavily – and, it says, it is now rescuing migrants every day. Arnaud, the captain of the "Scarpe," a Swift patrol boat, tells us on one of his patrols that by the time they find the migrants "they have seen death."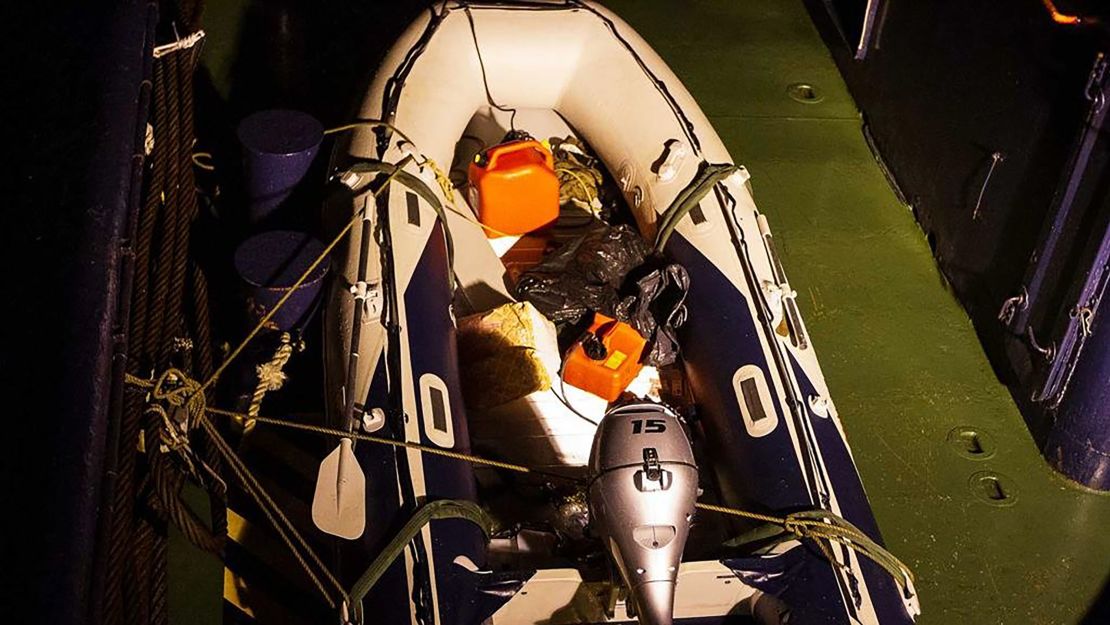 Often it is the migrants themselves, unaware of the dangers when they set off, who call the emergency services shortly after leaving the coast. "There are the ships, the cold, the current. It is dark and they don't know where they are. But within minutes they are soaked" and then, says Arnaud, they are tossed about by the waves and currents in freezing winds.
It seems a miracle that any of the dinghies make it across. But that, says Peter Wallace, a local Labour party politician in the English port town of Dover, is exactly what has been happening.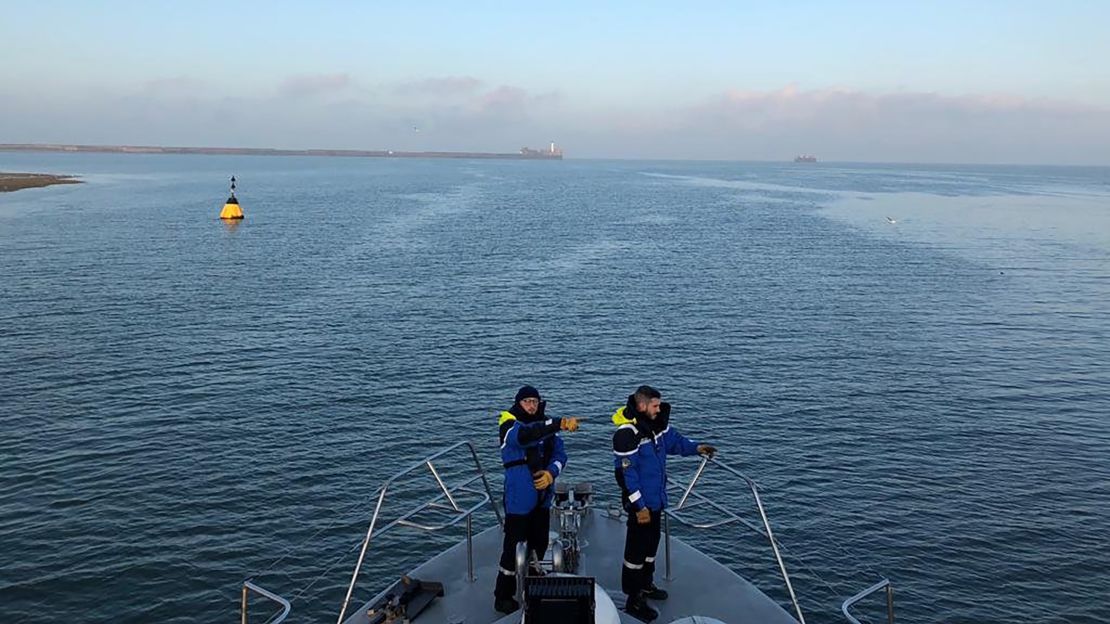 "In the last month there's been a huge increase – there's been about 120 people or so that have claimed they've come from Iran," Wallace says. "They were trying to get across in dinghies and before they were trying to get through the tunnel or in the back of lorries, but it's been this huge change in the last month with over 100 people, including little tiny children, trying to get across the whole Channel in little tiny boats."
British government figures show that once they get to the UK, Iranians do stand a relatively good chance of being granted asylum. Of 2,500 requests by Iranians in 2017, more than 1,000 were successful. This compares with just over 200 successful requests by Iraqis out of 2,300 applications over the same period. And it is this hope that is driving the Iranians camping in northern France to take ever greater risks.
Ahmed says he wants to go to the UK to study and that nothing will stop him trying again, even on a dinghy. Nothing, not even death, he says, could be worse than living in the woodland camp and nothing, he suggests, will damp his determination. "I have traveled 5,000 kilometers," says Ahmed. "I live in the jungle. This is not for fun."