France is bracing for another weekend of protests that could rock Paris and other parts of the country.
Prime Minister Edouard Philippe said the government was deploying 89,000 security force members across France – including 8,000 in the capital – in case the demonstrations turn violent again.
Many of Paris' famed sites – including the Louvre, the Eiffel Tower, the Musée Delacroix and the Paris Opera – will close over the weekend in advance of the protests, organized by the "gilets jaunes," or "yellow vest" movement. The name comes from the high-visibility yellow vests that drivers are required to keep in their vehicles for safety reasons.
Interior Minister Christophe Castaner vowed to deploy all the means available to ensure the latest protests are not hijacked by what he called "a small minority" who have been "radicalized and fallen into violence and hate."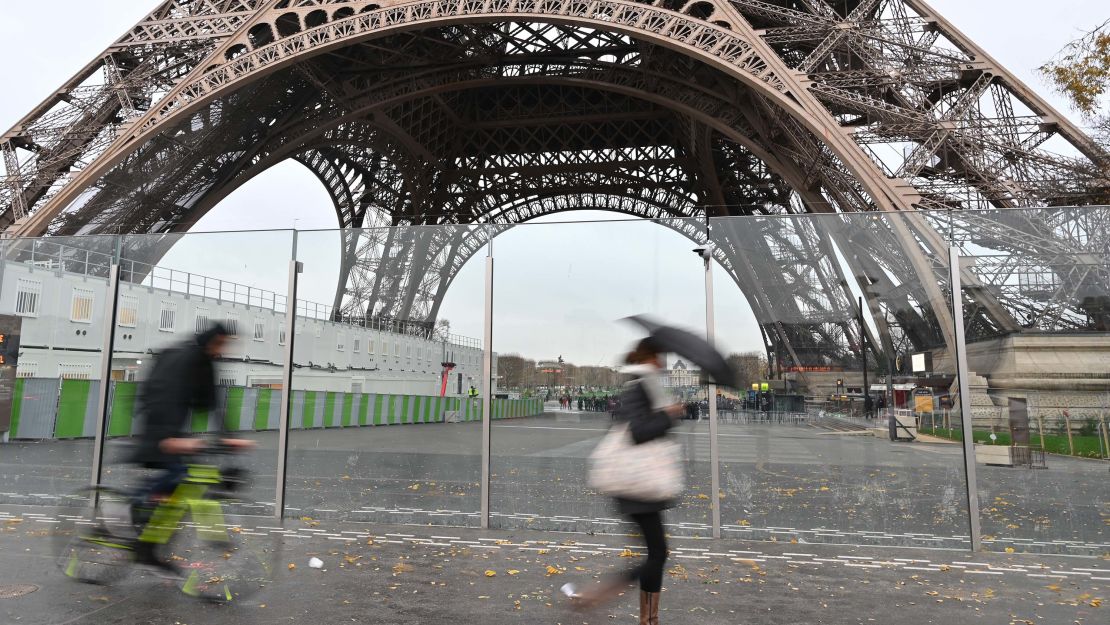 "We have to guarantee the safety of protesters and the right of citizens to move around freely," Castaner told a news conference Friday.
Stores along the famed Champs-Elysées have also been advised to remain shut. Shop owners were boarding up stores Friday amid fears of further disorder.
The French retail sector has suffered a loss in revenue of about $1.1 billion since the beginning of the yellow vest protests last month, a spokeswoman for the French retail federation, Sophie Amoros, told CNN.
Amid heightened tensions, police seized 28 petrol bombs and three homemade explosive devices Friday at an area blockaded by protesters in Montauban in southern France, a spokesman for the Tarn-et-Garonne prefecture told CNN.
On Friday, Paris' public transport operator, RATP, announced on its website that 36 Metro stations would be closed Saturday. It also said 50 bus lines will have limited to no service.
Photographer Vartan Tanelian observed students protesting as part of a "yellow vest" demonstration in the Paris suburb of Alfortville on Friday morning.
Tanelian, 25, told CNN that students were burning garbage near their high school. The school closed, as did local shops, and the traffic was at a standstill, he said.
Protester not backing down
Some 630 people were arrested and more than 260 injured, including 81 police officers, in last weekend's protests nationwide, the third consecutive week of such demonstrations.
There have been four accidental deaths, according to officials. Three resulted from traffic accidents related to the blockades, and the fourth was that of an 80-year-old woman who died in Marseille after being hit by a tear gas canister that came through her window.
The demonstrations began as a form of grassroots opposition to rising gas prices and planned increases in taxes on polluting forms of transport, but they have evolved into broader protests against President Emmanuel Macron's government.
Macron appeared to back down Wednesday, announcing that the fuel tax planned for January – as part of measures to combat climate change – would not be introduced in 2019. But the movement now appears to be about more than just taxes; it's exposed the growing divide between Paris' metropolitan elite and the country's rural poor.
Maxime Nicolle, a member of the gilets jaunes from rural Brittany, told CNN: "I'm definitely not backing down now. The moratorium is useless. The people want a referendum, a referendum on Macron, the Senate and the National Assembly."
Street furniture, such as railings around trees, public bicycle stations and benches, will be removed from parts of Paris ahead of the expected protests so they can't be used as weapons, Mayor Anne Hidalgo said.
Municipal buildings will be closed, and services "mobilized and determined to ensure everyone's protection," she said. In an appeal to protesters, the mayor added, "Please take care of Paris, because Paris belongs to all the French people."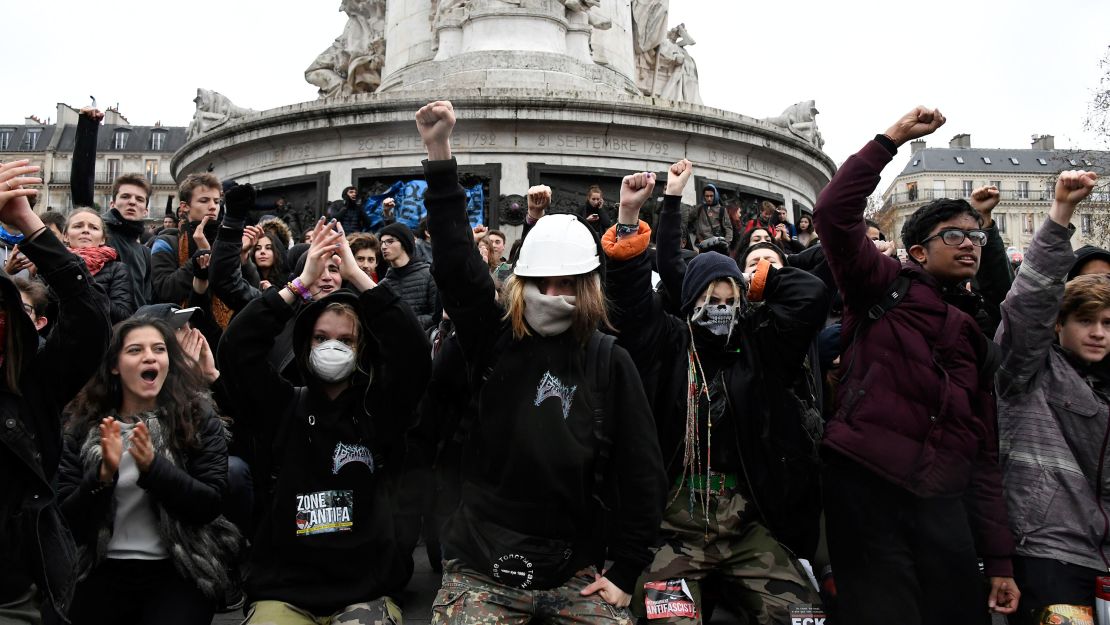 On Friday, Benoit Potterie, a member of Parliament from Macron's En Marche party, wrote on Twitter that he received a bullet by mail and said that a note accompanying it contained the message, "Next time, it will be between your eyes."
In response to the threat, the lawmaker tweeted: "I have always been open to dialogue but these threats are unacceptable. I will not be intimidated and continue my work as a Member of Parliament with the same motivation, the general interest and the same method: exchange and dialogue."
It wasn't clear who sent the bullet.
Unrest spreads to schools
Many of those demonstrating have moved to the suburbs due to rising real estate prices. Suburban protesters, like those from rural areas, argue they're disproportionately affected by the now-shelved gas tax, as they rely on gas and cars much more than city dwellers.
Castener, the interior minister, said he had talked to protesters and had some sympathy with their concerns and economic troubles.
But, he said, the French government had made appropriate gestures. "The Prime Minister opened the door, and canceled the environment tax," he said.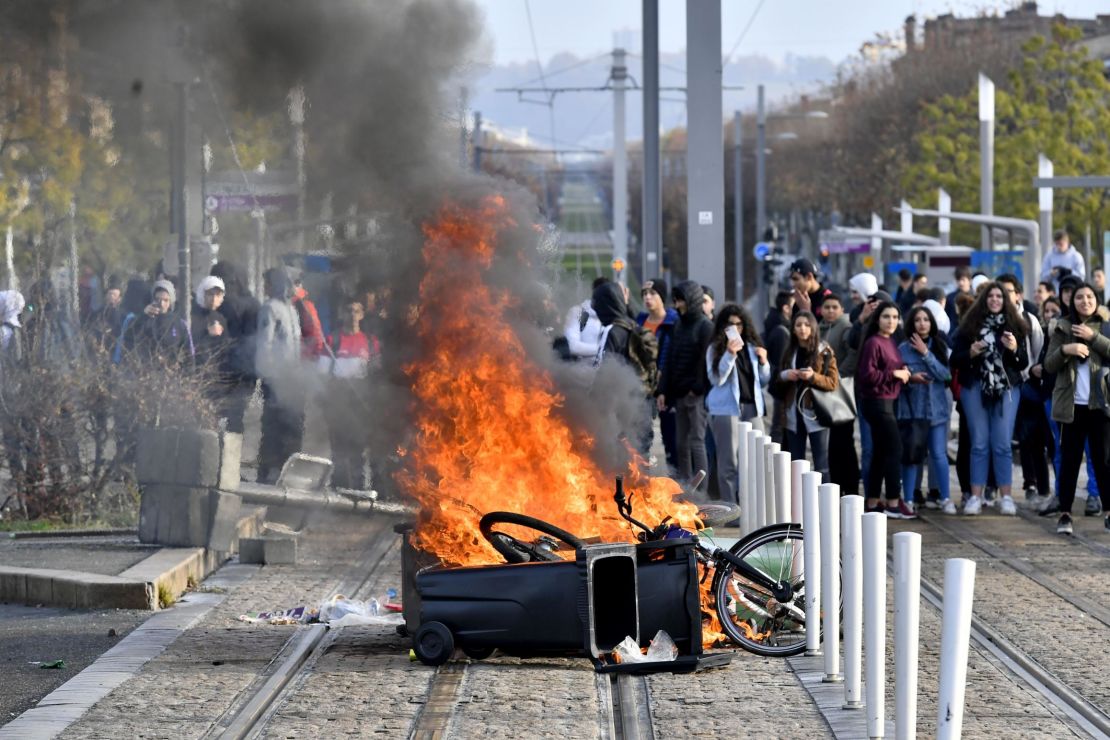 The unrest has spread to hundreds of high schools across the country, where students are demonstrating against recent education reforms.
More than 140 people were arrested Thursday outside a school in the Paris suburb of Mantes-la-Jolie after protesters clashed with police.
Education Minister Jean-Michel Blanquer told radio station France Inter on Friday that he, like many others, had been shocked by images of students in Mantes-la-Jolie being made to kneel with their hands behind their heads by security forces. But he said that elements from outside the schools had used the situation to stir up trouble and attack security forces.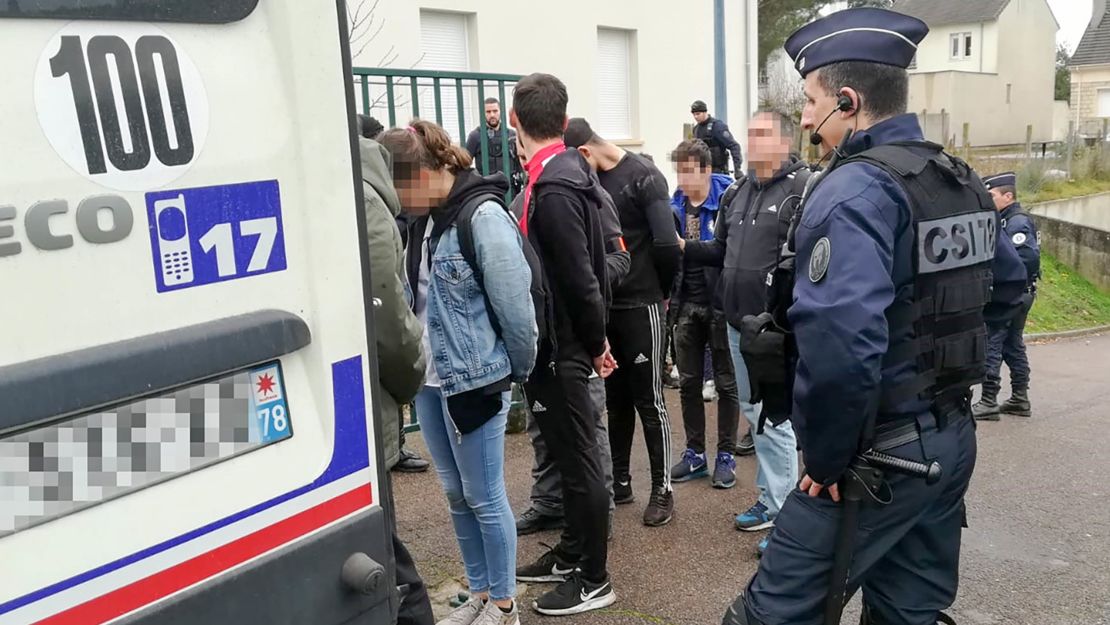 Castaner said 12 officers were present to bring the situation under control, which was reflected in the methods they used.
Meanwhile, La Voix du Nord newspaper in northern France reported that a bottle containing acid had been thrown Friday at one of its journalists and a fellow reporter while they were covering a high school protest in the town of Wingles, in the Pas-de-Calais department. The two narrowly managed to avoid being hit, the paper said.
Presidency in crisis
It's unclear if the gilets jaunes demonstrations will be as violent or as large this weekend. The number of protesters peaked last month at 282,000, according to the Interior Ministry, but has been slowly on the decline, with 136,000 taking part Sunday.
Since the first protests were held in mid-November, 1,648 people have been injured, including 552 police officers, the Interior Ministry said. More than 1,600 people have been taken in for questioning and 1,387 arrested.
Macron will not speak publicly before this weekend's protests, the press office for the presidency said Friday. Macron is resisting pressure from protesters and politicians to speak sooner to calm tensions ahead of time.
Dominique Moisi, a foreign policy expert at the Paris-based Institut Montaigne and a former Macron campaign adviser, told CNN the French presidency was not only in crisis but that Europe's future also hung in the balance.
"In a few months from now, there will be European elections, and France was supposed to be the carrier of hope and European progress. What happens if it's no longer? If the President is incapacitated to carry that message?" Moisi asked.
"It's about the future of democracy, as well; illiberal democracies are rising all over the world. And if Macron fails, the future of France risks looking like the presidency of Italy today. And it's much more serious because we have a centralized state, which plays a major role in the balance of power within Europe.
"But make no mistake, it is a French version of a much more global phenomenon."
CNN's Saskya Vandoorne reported from Paris, while Laura Smith-Spark wrote from London and Joshua Berlinger from Hong Kong. CNN's Hilary Clarke, Sandrine Amiel and Leslie Perrot contributed to this report.