Football star Raheem Sterling has accused British newspapers of helping to "fuel racism" in their portrayal of young black players, the day after he was subjected to alleged racist abuse in the Premier League.
Sterling said he "expects no better" following the incident during Manchester City's 2-0 defeat by Chelsea at Stamford Bridge on Saturday.
The incident, which showed supporters allegedly shouting racial abuse at Sterling, was captured on camera and widely shared on social media, is being investigated by police, Chelsea and the English Football Association.
In a heartfelt post written on Instagram, Sterling said he "just had to laugh" at the events of Saturday before urging newspapers to treat both black and white players equally.
"Regarding what was said at the Chelsea game, as you can see by my reaction, I just had to laugh because I don't expect no better," he wrote.
Next to his message, Sterling posted screengrabs of two articles, both on the MailOnline, about two Manchester City teammates Tosin Adarabioyo and Phil Foden purchasing houses.
"You have two young players starting out there careers both play for the same team, both have done the right thing which is buy a new house for there mothers who have put in a lot of time and love into helping them get where they are, but look how the newspapers get there message across for the young black player and the young white player," he wrote.
"I think this is unacceptable both innocent have not done a thing wrong but just by the way it has been worded. The young black kid is looked at in a bad light. Which helps fuel racism and aggressive behavior, so for all the newspapers that don't understand why people are racist in this day and age all I have to say is have a second though about fair publicity and give all players an equal chance."
CNN has reached out to the MailOnline for comment, but has yet to receive a response.
Sterling has often been featured on both the front and back pages of a number of British tabloid newspapers. Before last summer's World Cup he was attacked for having a tattoo of an assault rifle on his leg, a tattoo that Sterling said was a tribute to his father who was murdered when the footballer was just two.
The 24-year-old England star has also been criticized for buying clothes at a high-street store and for buying his mother a house.
Sterling's actions were praised by a number of ex-professional players on Twitter, including former England striker Gary Lineker.
"He most certainly has a point. It's brave and right that @sterling7 speaks out," Lineker tweeted.
Former France and Manchester United defender Patrice Evra also praised Sterling while hitting out at the alleged racist abuse which took place Saturday.
"I saw what happened with @sterling7 yesterday….How does this happen still in 2018?! It doesn't matter what colour your skin is or your religion or what country you are from we need to be kind to each other. Love is so much more powerful than hate," Evra tweeted.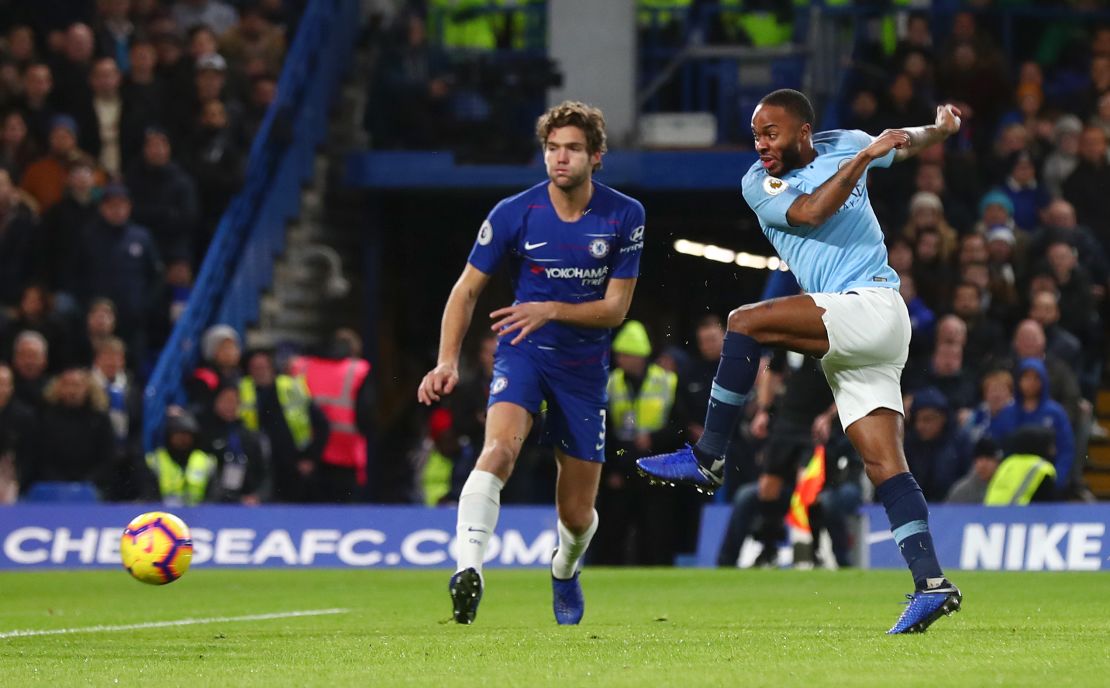 The alleged racist abuse took place during the first half of Saturday's contest at Stamford Bridge as Sterling went over to pick up the ball from the stand. In a statement published on the club's website, Chelsea said: "We are aware of reports and video footage. We will investigate the matter fully and will take the strongest possible action where necessary."
'Bad press'
Herman Ouseley, founder of anti-discrimination body Kick it Out, called on leaders in football to deal with racism "at the top" in an effort to help young black players.
"We do not have any leadership at the top of the game to speak out, they just rely on Kick it Out," he said in a statement.
"The print media often targets all footballers, not just black players, but all footballers.
"Raheem Sterling has received bad press over the last few years because of his lifestyle and clearly there are issues from potential stories adding to prejudice and I have every sympathy for him."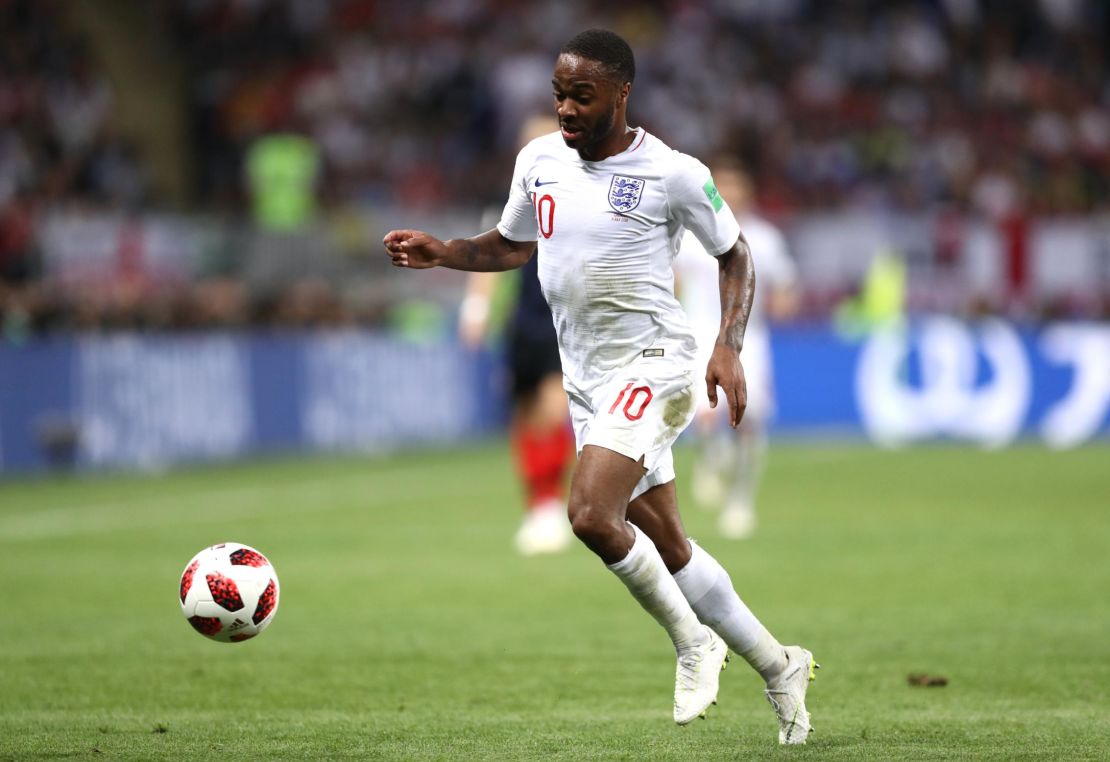 On Sunday, a spokesperson for the English Football Association said: "We take all allegations of discrimination extremely seriously and will work with the clubs and the relevant authorities to ensure this matter is dealt with appropriately.
"We strongly condemn all forms of discrimination and encourage all fans and participants who believe that they have been the subject of, or witness to, discriminatory abuse to report it through the appropriate channels: The FA, our County FAs or our partners Kick It Out."
A statement from the Metropolitan Police said: "We are aware of a video circulating online in which it is claimed racial abuse was allegedly directed at a player at a Chelsea v Manchester game at Stamford Bridge on Saturday 8 December.
"We will review the footage to determine whether any offenses have been committed."