Each night after her husband left, Delmi Amparo Hernández walked to a neighbor's house to look for him on the TV news. He had fled their mountaintop community here in rural Honduras without a phone because no one in the family could afford one. Their floor was made of dirt, they grew their own food. Watching coverage of the migrant caravan heading for the United States was Hernández's only way to know if he was alive.
What she saw in the broadcasts were visions from hell. Families jumping from bridges, getting kidnapped along dusty roads, dodging tear gas cannons fired by police from richer nations. How could this be? She continued scanning, hoping to find him, hoping not to.
She had begged Germán Ramírez not to go, but her 30-year-old husband had his reasons. The town's corn and bean crops had failed during a years-long drought. There was no work aside from farming. No money for irrigation. Their four children, ages 3 to 13, had little to eat.
Ramírez told his wife that he had no choice but to leave with the "caravan" of thousands that had formed in Honduras and would make its way north. This was their chance, she recalled him saying that day. He could go with the group, find work, send back money.
It was this or risk starvation.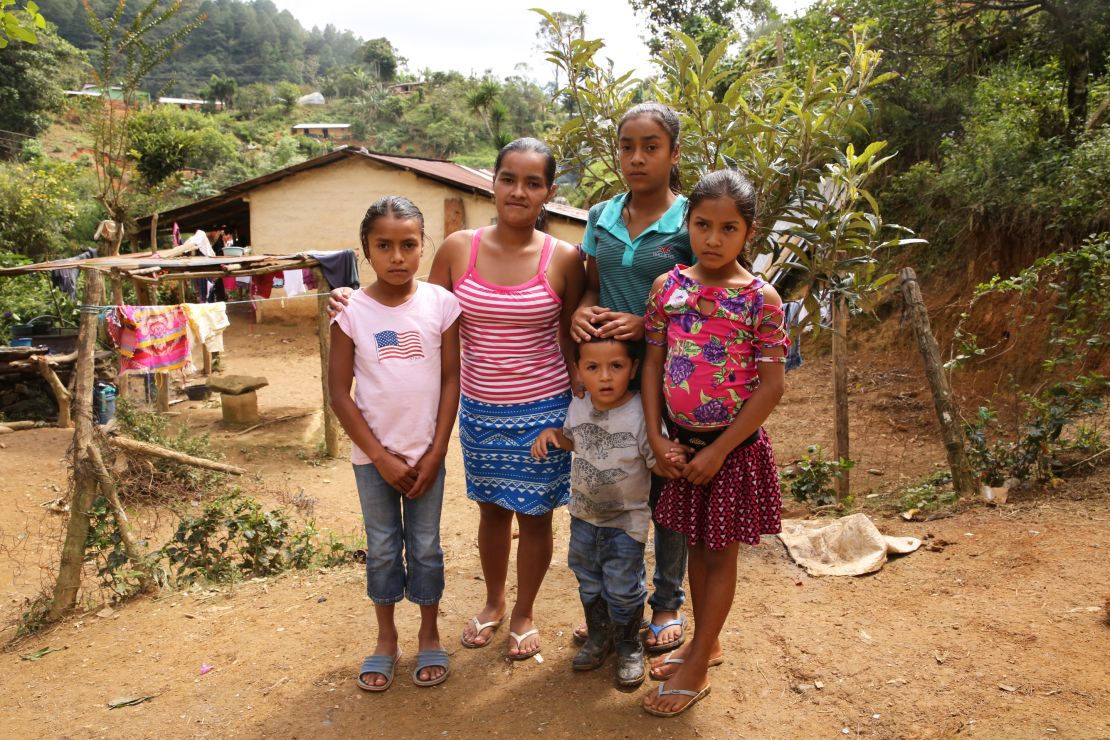 The couple's tragic story, as well as others I heard on a recent four-day trip to western Honduras, complicates two narratives being told about the migrant caravan.
To hear President Trump tell it, Central American "Gang Members and some very bad people" are attempting to storm the United States at its southern border. "This is an invasion of our Country and our Military is waiting for you," the President wrote on Twitter. American news reports, meanwhile, largely have focused on high rates of violent crime in Honduras and El Salvador that have driven families to seek asylum as refugees in the United States.
Overlooked is this factor: climate change.
The "dry corridor" of Central America, which includes parts of Honduras, Guatemala, El Salvador and Nicaragua, has been hit with an unusual drought for the last five years. Crops are failing. Starvation is lurking. More than two million people in the region are at risk for hunger, according to an August report from the UN Food and Agriculture Organization.
"Under normal circumstances, without any change in rain patterns, people are already struggling," said Edwin Castellanos, dean of research at Universidad del Valle de Guatemala and a global authority on climate change in Central America. "In some of these dry areas, we have seen events of children actually dying out of hunger. So, it is that extreme."
This drought has been longer and more intense than those seen before in the dry corridor, Castellanos said. The failure of critical springtime rains is also new, he said, and is causing such problems for farmers whose crops depend on that water.
Subsistence crops like corn and beans are all but dying. Our crew saw beans the size of Tic Tacs. And shriveled, partially blackene