Editor's Note: Josh Campbell is a CNN analyst covering national security issues. He previously served as a supervisory special agent with the FBI, special assistant to the bureau's director, and is currently writing a book on recent attempts by elected officials to undermine the rule of law. Follow him on Twitter at @joshscampbell. The opinions expressed in this commentary are his own. View more opinion at CNN.
For those of us who viewed President Trump's decision to appoint Matthew Whitaker as acting attorney general with great skepticism, our greatest fears are now manifest.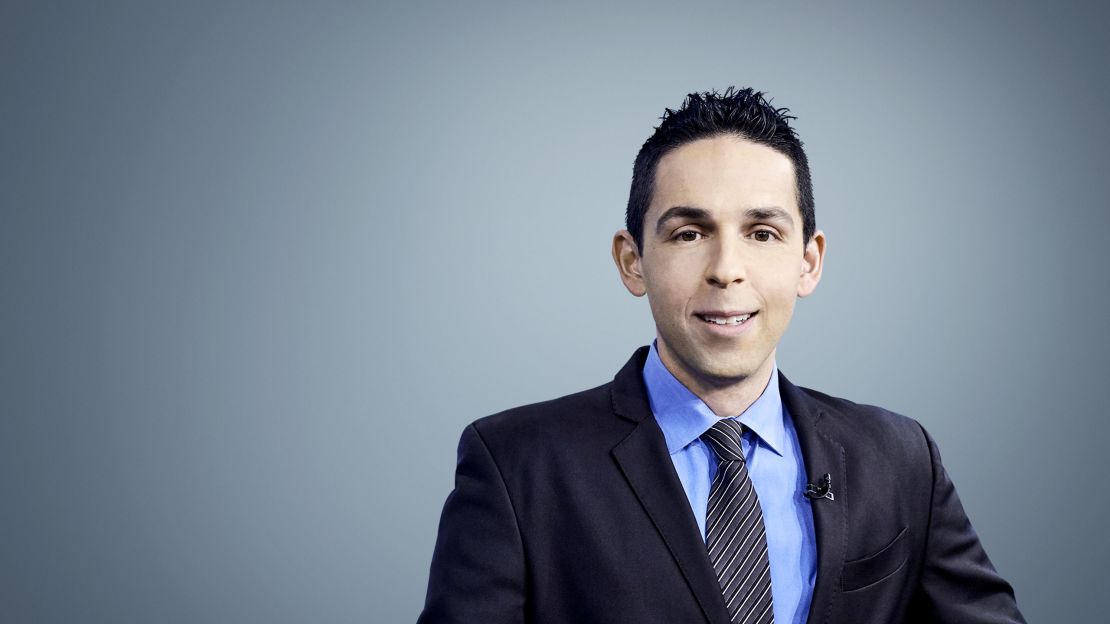 When Whitaker was originally announced for the position in November, many were disturbed by Trump's decision to select a chief law enforcement officer who had spoken out so strongly against special counsel Robert Mueller's investigation into the Trump campaign. They feared – as do I – that a President who does not respect the independence of the Justice Department was attempting to install an acolyte who would either seek to limit the Russia probe or disband it altogether and possibly interfere with other investigations into Trump World.
The entire affair smacked of malfeasance. As it turns out, our concerns were well founded.
Friday, CNN reported a bombshell story about at least two incidents in which President Trump lashed out at Whitaker, according to multiple sources. Trump was apparently upset about Michael Cohen, who was sentenced December 12 to three years in prison after pleading guilty to financial crimes and lying to Congress. Trump's former lawyer and fixer opted to cooperate with the government and implicated the President in federal campaign finance violations while revealing more about Trump's foreign business entanglements.
According to the CNN reporting, Trump fumed that Whitaker wasn't doing more to control federal prosecutors.
The President's blatant disregard for institutional norms cannot be overstated. The Justice Department and FBI have long enjoyed unique independence from the White House, compared to other government agencies. This degree of autonomy is what sets America apart from dictatorships and banana republics around the world, where heads of state freely use law enforcement to insulate themselves and target political opponents.
Indeed, when I served in a senior position at the FBI, my colleagues and I knew that continual communication with the White House was essential to the President's ability to exercise his duties – but discussing the specifics of ongoing criminal investigations was off-limits, absent extraordinary circumstances. The Justice Department's own policy strictly regulates which topics can be discussed with an administration.
Talking to Trump about an investigation involving him would be unthinkable. That he felt so free to vent his frustration to the nation's chief law enforcement officer speaks volumes about how closely he views that relationship.
Unfortunately, the alarming report appears to be just another example of an ongoing pattern with this President. In June 2017, my former boss, FBI Director James Comey, testified before the Senate Intelligence Committee about a one-on-one meeting with Trump, during which the President expressed his hope that the investigation into former national security adviser Michael Flynn could be dropped. Trump has denied that he asked Comey to shut down the investigation.
It was also reported that Trump previously pressed Whitaker, who was serving as chief of staff to Attorney General Jeff Sessions at the time, for details about investigations involving his former presidential campaign rival, Hillary Clinton. The President reportedly told his White House lawyer that he wanted to use the Justice Department to prosecute both Comey and Clinton, The New York Times reported, citing two sources familiar with the conversation.
Interestingly, the President allegedly conducted inappropriate discussions with Whitaker after he accused Democratic officials of doing the same in 2016. When former President Bill Clinton – the spouse of a subject under FBI investigation at the time – met on an airport tarmac with Attorney General Loretta Lynch, Trump erupted, claiming something sinister was afoot when he wrote, "The system is totally rigged and corrupt!" Lynch, who described the meeting as "primarily social," said no ongoing case was brought up during their conversation.
I remain highly critical of that meeting – in my view, it was a mistake for the attorney general to create so much as the appearance of impropriety by meeting privately with Clinton – but President Trump's hypocrisy is stunning.
Although there is no indication that the President ordered Whitaker to take any specific actions, or that the acting attorney general bowed to any pressure, there remains great cause for alarm. Whitaker disregarded the advice of a DOJ ethics official, who suggested he step aside from overseeing the ongoing Mueller investigation. He remains in a very powerful position and has the ability to shut down the special counsel's investigation.
Get our free weekly newsletter
Sign up for CNN Opinion's new newsletter.
To make matters worse, we also know that William Barr, Trump's official nominee for attorney general, sent an unsolicited memo to DOJ officials in June, criticizing Mueller's investigation. He also wrote, "Mueller should not be permitted to demand that the President submit to interrogation about alleged obstruction."
This is a dangerous time for America as the President continues to chip away at institutional norms for the sole purpose of protecting himself from legal and political jeopardy. He has sought to surround himself with those critical of the special counsel's ability to seek answers and protect US national security from foreign and domestic threats. Trump's view of our system of justice should alarm every American who cares about the rule of law.