It's a Christmas battle for the hearts and souls of the Chinese people.
Despite being officially atheist and having a long and antagonistic relationship with religion, the ruling Communist Party is presiding over a boom of Christianity in China.
There are an estimated 72 million to 92 million Christians in the country – the second-largest faith group after Chinese Buddhists, according to US-based NGO Freedom House.
Some experts claim that China could even become the world's largest Christian country in less than two decades.
Yet on December 9, authorities reportedly detained more than 100 Protestant worshipers from the Early Rain Covenant Church in the city of Chengdu.
The church's pastor, Wang Yi, was arrested on allegations of "inciting subversion of state power," according to US-based Christian advocacy group ChinaAid. Neither China's National Religious Affairs Administration nor local authorities in Chengdu responded to CNN's requests for comment on the case.
The arrests cap a year-long crackdown on religion in China. Dozens of predominantly Protestant Christian churches ruled to have been built or run illegally have been torn down across the country throughout 2018.
Elsewhere, in the western region of Xinjiang, a growing campaign of repression against the predominantly Muslim Uyghur ethnic group has provoked international condemnation.
Analysts and civil rights advocates say Beijing is intensifying its campaign against worshipers seen as an ideological threat to the party's monopoly on power.
"We are now entering a new era of repression toward two of China's five religions, which is different than what we've seen over the past 40 years," said Ian Johnson, a Pulitzer-prize winning journalist and author of "The Souls of China: The Return of Religion After Mao."
Religion with Chinese characteristics
China may be officially an atheist state, but religious practice is legal in the country – albeit under tight government supervision and surveillance.
There are only five state-recognized faiths: Chinese Buddhism, Islam, Catholicism, Protestantism and Taoism.
Worship and religious activity are supervised by state-sanctioned organizations. The government appoints major religious leaders and decides where places of worship can be built.
Worshipers must "uphold the principle that religions in China must be Chinese in orientation and provide active guidance to religions so that they can adapt themselves to the socialist society," according to a government white paper on religious freedoms published earlier this year.
The reason for these restrictions, Beijing claims, is that "foreign religions" such as Catholicism and Protestantism have "long been controlled and utilized by colonialists and imperialists."
China's fractious relationship with organized religion has a long history. In the mid-1800s, charismatic cult leader Hong Xiuquan declared himself the brother of Jesus Christ and launched a civil war against the ruling Qing dynasty.
At its height, his Taiping Heavenly Kingdom controlled huge swaths of China before it was eventually defeated by Imperial forces.
Local spiritual and religious movements have also been subject to brutal crackdowns.
In 1999, China banned and moved to eradicate the Falun Gong spiritual movement, a faith combining traditional marital arts practices with new-age beliefs. At its height, the Falun Gong claimed millions of followers – and its influence worried the government.
Experts say restrictions on worship help those in power mold religious institutions to their liking, or co-opt them altogether.
Christianity and Islam, Johnson said, are seen as particularly threatening because the party views them as having "strong foreign ties." "(That's) even though both religions have long roots in China and are very much localized," he added.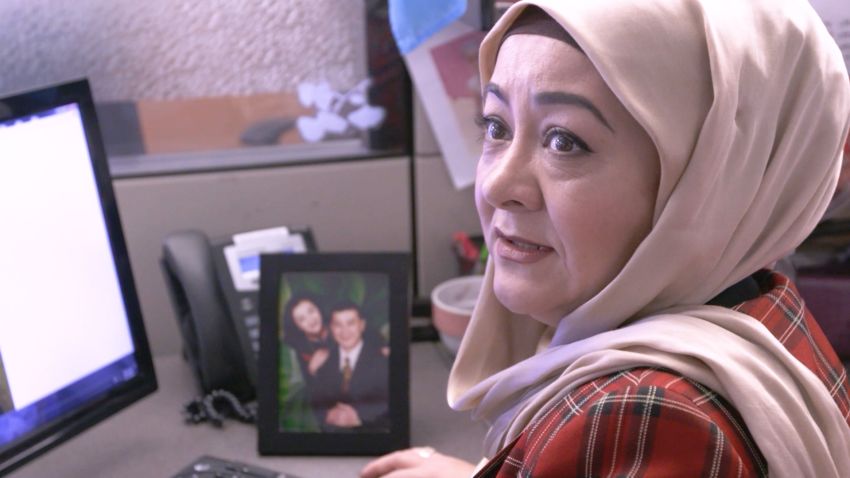 How China is tearing Uyghur families apart
'Country of particular concern'
Outrage grew worldwide in 2018 over the treatment of Muslim-majority Uyghurs in Xinjiang, with reports that hundreds of thousands have been imprisoned in massive "re-education camps."