Brexit might never happen if lawmakers vote down the deal the British government has negotiated with the European Union, British Prime Minister Theresa May warned on Monday.
Making a last-minute plea to save her beleaguered deal, May warned that a rejection in parliament on Tuesday could destroy people's trust in politics, lead to the reversal of Brexit and even the breakup of the United Kingdom.
May urged lawmakers to take a "second look" at her deal, and warned that historians would judge them harshly if they didn't support it.
The Prime Minister said that while her deal was "not perfect" and "a compromise," it was the only one that would deliver the Brexit the British people voted for in the 2016 referendum.
Despite May's efforts, it looks likely that her deal will be decisively rejected when members of the House of Commons vote on it Tuesday. The only uncertainty is how badly she will lose the vote.
Key developments:
• Government whip and Brexiteer Gareth Johnson – whose job was to persuade MPs to vote for May's deal – quit his post. Johnson said on Facebook that May's deal "prevents us taking back control and instead could leave us perpetually constrained by the European Union."
• An exchange of letters between May and EU officials was published in an effort to persuade lawmakers to back the Prime Minister's deal.
• A group of backbench MPs put forward a plan to take control of the Brexit process if May's deal fails badly on Tuesday.
• The opposition Labour party said that if May loses the vote on Tuesday it would trigger a vote of no-confidence in her government in an attempt to force a general election.
• 100 Members of the European Parliament (MEPs) sign a letter addressed to British citizens, asking them to reverse their decision to leave the EU, calling Brexit a "disaster."
• May declined to rule out extending the Brexit process, known as article 50, which forces the UK to leave the European Union on March 29 whether a deal is in place or not.
May's last-minute pleas
The Prime Minister spent the day issuing dire warnings about the consequences if her deal failed to pass the House of Commons.
In a speech to workers at a china factory in Stoke-on-Trent, where a majority voted in favor of Brexit, May said if lawmakers rejected her deal, it would lead to "paralysis in Parliament that risks there being no Brexit." Such an outcome would result in "catastrophic harm" to trust in politics.
Addressing the House of Commons later, May said rejection could lead to the breakup of the UK. "To those who think we should reject this deal in favor of no deal because we cannot get every assurance we want, I ask what would a no-deal Brexit do to strengthen the hand of those campaigning for Scottish independence – or indeed those demanding a border poll in Northern Ireland? Surely this is the real threat to our union," May said.
In an attempt to bolster her case, EU leaders published a letter reiterating assurances about the most contentious aspect of her deal – the so-called Irish backstop.
In the letter, President of the European Council Donald Tusk and EU Commission President Jean-Claude Juncker said Brussels "does not wish to see the backstop enter into force" but if it did, it should only be temporary.
However, the opposition Labour party's Brexit spokesman, Keir Starmer, said the letters proved "once again, nothing has changed" and that May has "failed to deliver."
Labour leader Jeremy Corbyn called May's withdrawal agreement a "botched deal" and demanded an election. "If the Prime Minister's deal is rejected tomorrow, it's time for a general election, it's time for a new government," Corbyn said.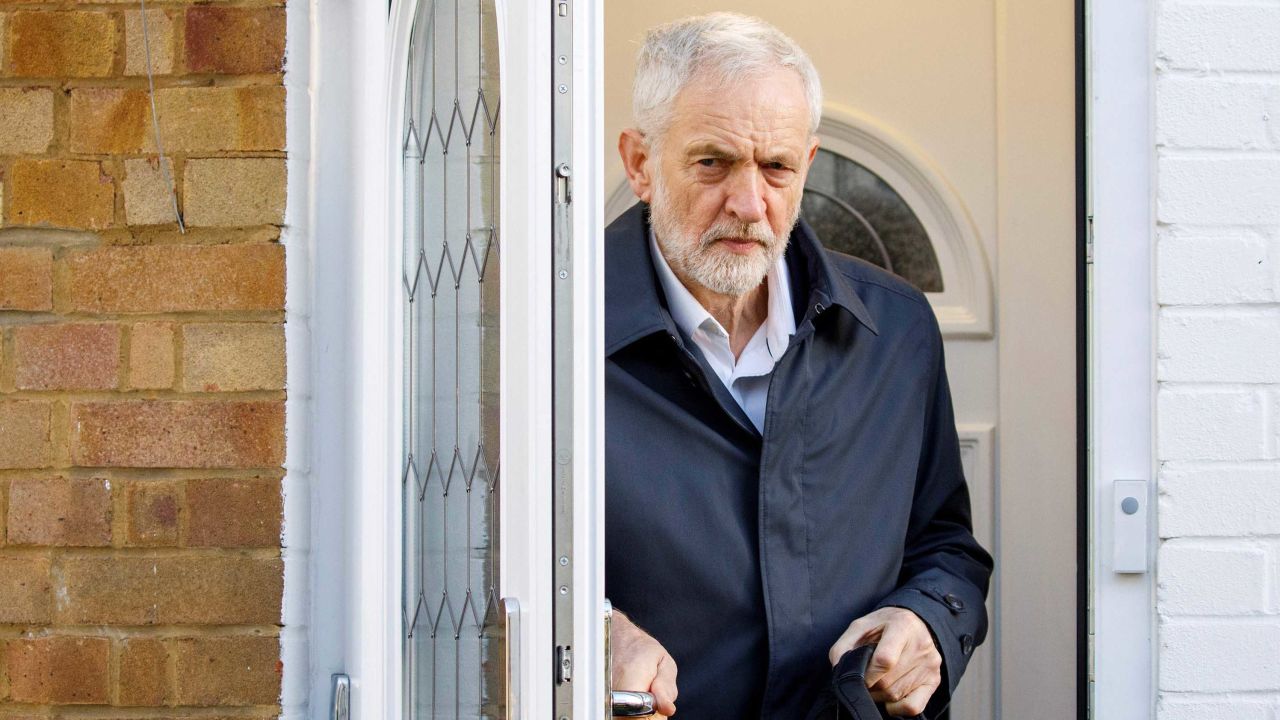 Alternative plans
Other lawmakers are touting alternative plans in the event of May's deal being rejected. Under one plan being discussed at Westminster, MPs could vote to give a parliamentary committee the responsibility for coming up with a Brexit plan that could command majority support.
Critics of the plan say it amounts to a coup, since it strips the government of the power to control legislation in the House of Commons.
The Conservative MP behind the plan, Nick Boles, rejected the claim. "Everything that we propose… will be subject to votes in the House of Commons and open to amendment by MPs. So talk of a coup is ludicrous. If the government can't govern, Parliament must," he wrote on Twitter.
With the clock ticking to the legally binding mechanism that catapults Britain out of the EU on March 29, with or without a deal, there is increasing speculation in Westminster that the whole process will have to be delayed.
May pointedly declined to rule out the possibility of putting the breaks on the Article 50 process, saying only that she didn't favor a delay.
CNN's Leona Siaw contributed reporting.