Companies and investors are waking up to the dangers posed by climate change and extreme weather.
Many now consider environmental risks, such as droughts and wildfires, to be even more dangerous than turbulent markets, cyberattacks or geopolitical snafus.
Climate and environmental issues dominate a ranking of top global risks produced by the World Economic Forum ahead of its annual summit in Davos.
Business leaders and experts surveyed by WEF said that extreme weather, migration caused by climate change and natural disasters are the three risks they're most likely to face in 2019.
Each of the climate-related risks also ranks among the top five issues in terms of potential impact.
"There is more investor pressure and more requirements on companies," said John Drzik, president of global risk and digital at insurance broker Marsh. "They have been already facing pressure from consumers to make their products more climate friendly, but the amplified investor pressure is new."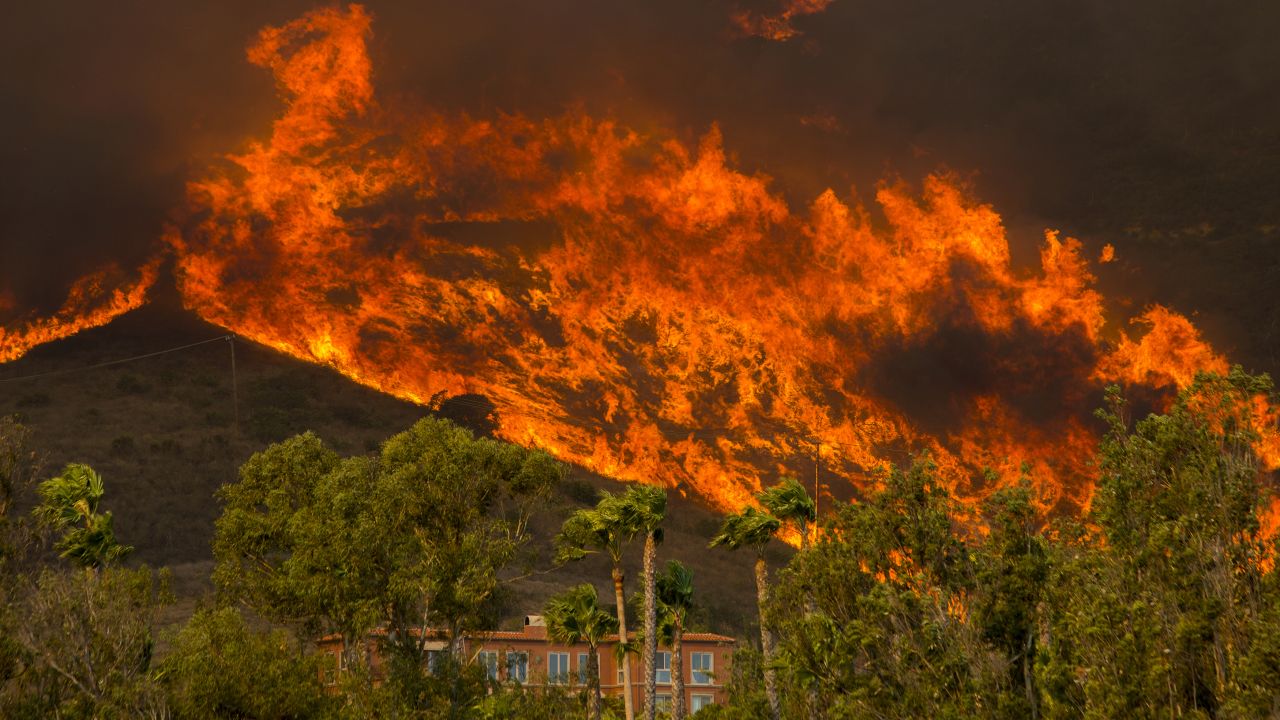 Climate risks
Natural disasters and extreme weather caused around $160 billion worth of damage in 2018, according to reinsurance company Munich RE. Control Risks, a consultancy, predicts that figure will be surpassed in 2019.
"From storms to floods to droughts and forest fires, the costs of interrupted production, distribution, sales and travel will skyrocket in 2019," the group said in its annual risk report.
Climate disasters point to several areas where businesses face increased risks.
The first is supply chains. A report from University of Maryland and software firm Resilinc showed that global supply chain disruptions caused by weather doubled in 2017.
The risk doesn't affect just the developing world, where infrastructure is often weaker. Hurricanes Harvey, Irma and Maria combined that year to make the United States the most disrupted region for the first time.
The most dramatic example of a company coming under pressure from risks related to the environment is Pacific Gas and Electric.
The California utility company is facing billions of dollars in claims over the deadly 2018 Camp Fire, and it said earlier this week that it would file for bankruptcy on January 29.
The company cited at least $7 billion in claims from the Camp Fire, which caused 86 deaths and destroyed 14,000 homes. It is believed the fire was started when a PG&E power line came in contact with nearby trees.
In the bankruptcy filing, the company cited the "significant increase in wildfire risk resulting from climate change" as one of the reasons for its decision.
"We simply wouldn't be seeing the catastrophic weather events we've witnessed in recent years if not for the amplifying effect of climate change," said Michael Mann, director of the Penn State Earth System Science Center.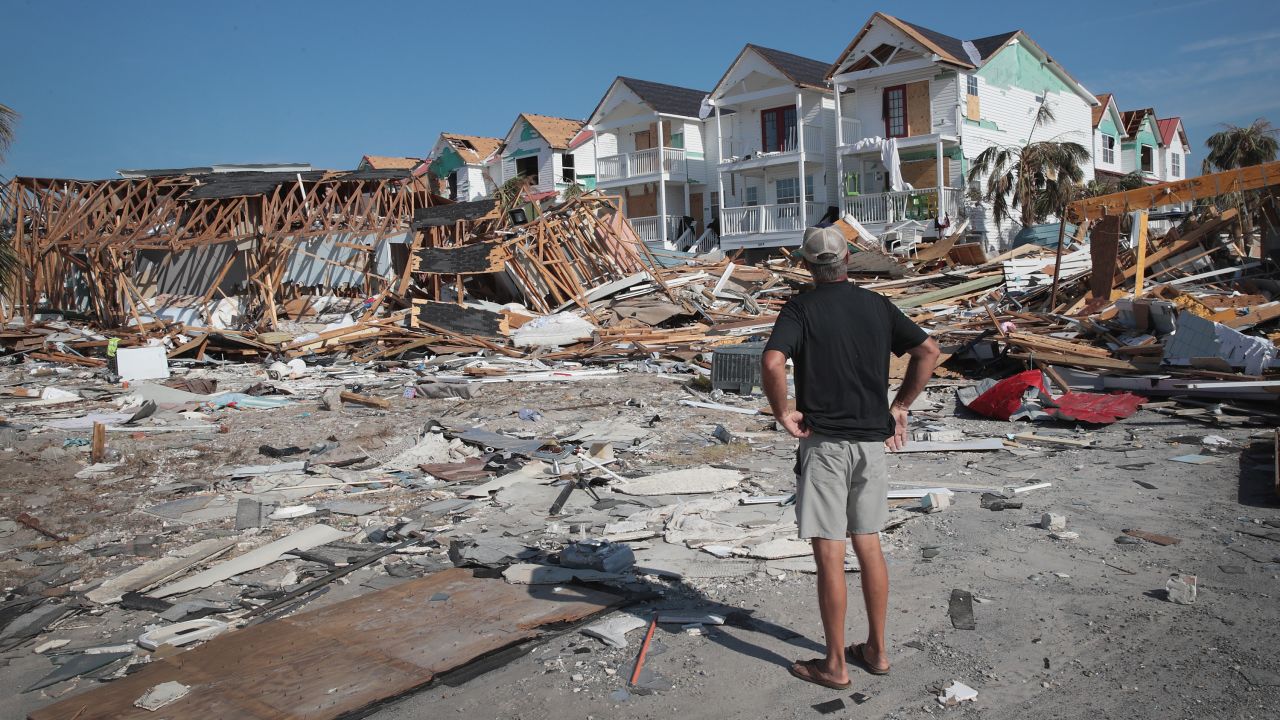 Business response
Top investors are demanding that more companies draw up environmental action plans. They're also asking CEOs to consider risks to their business caused by shifting consumer attitudes toward climate change.
Alison Martin, the chief risk officer at Zurich Insurance Group, said it doesn't matter whether the company's leadership "believes in climate change or [what they think] the causes of it are."
"If you were a plastic straws manufacturer a few years ago thinking about your strategy going forward, maybe you weren't anticipating that consumer sentiment could so quickly and so radically move against you," she said.
Shareholders are becoming increasingly vocal.
Norway's $1 trillion sovereign wealth fund launched a big push for sustainability in September, saying it will be using its power as the world's biggest stock holder to influence companies to behave more responsibly.
Last month, investors managing assets worth $32 trillion called on businesses to step up efforts to tackle climate change.
In a landmark climate report last year, the United Nations last year called for "rapid, far-reaching and unprecedented changes in all aspects of society." It warned the world has only 12 years to avert a climate disaster.
Drzik said the UN timeline made companies wake up to the urgency.
"View of risks tends to be dominated by the short-term horizon, and climate is still seen as more long-term than geopolitical risk … but that report has started to pull more focus on it," he said.
Maersk (AMKBY), the world's biggest shipping company, recently said it's aiming to be carbon neutral by 2050 and urged other shipping companies to do the same.
Last month, Shell became the first energy company to link executive pay and carbon emissions.
Correction: An earlier version of this story misstated the year that hurricanes Harvey, Irma and Maria struck the United States. It also incorrectly stated the year the supply chain disruption report was published.
Brandon Miller contributed reporting.