Editor's Note: James Griffiths is a senior producer for CNN International and author of "The Great Firewall of China: How to Build and Control an Alternative Version of the Internet."
When Hong Kong police fired tear gas at peaceful pro-democracy protesters in 2014, the news moved swiftly through social media. Photos and videos of mostly student demonstrators being gassed helped fuel the outrage that ultimately drove hundreds of thousands of people into the streets.
The Umbrella Movement, as it became known, occupied parts of Hong Kong for months, shutting down highways and defying multiple attempts to remove them.
When mass protests broke out in Harare and other cities this week, authorities in Zimbabwe had no intention of letting the same thing happen: they quickly cut access to social media, including WhatsApp and other messaging services.
It came two weeks after the government of the Democratic Republic of the Congo (DRC) ordered a full internet blackout amid an alleged attempt to hijack election results.
Such tactics show no signs of slowing – there have been more internet shutdowns every year for the past three years – and may become the new normal as countries around the world attempt to clamp down on online dissent.
Connection cut
After protests broke out over a sharp fuel price hike this week, Zimbabwe's government ordered a three-day internet shutdown – with police also firing tear gas at demonstrators from a helicopter and arresting dozens.
According to NetBlocks, which estimates the cost of internet shutdowns worldwide, the three-day outage could cost the country's already shaky economy upwards of $17 million.
Kuda Hove, from media rights organization MISA Zimbabwe, was working in his office when he first heard reports the internet had been disrupted.
"WhatsApp, Twitter and Facebook were targeted and blocked," he told CNN. "By noon (on Tuesday) all internet connectivity was lost."
While some Zimbabweans have been able to bypass the blocks using virtual private networks (VPNs) – a common anti-censorship tool – others have been left without access to messaging services or non-government sources of information.
"When we started getting news of throttling of internet traffic we sent out (information) on the use of VPNs," Hove said. Within hours, a hotline MISA had set up had received hundreds of calls asking how to set up the tools.
Later, in an open letter to Zimbabwe's information minister, Monica Mutsvangwa, internet freedom coalition Keep It On wrote: "Shutdowns disrupt the free flow of information and create a cover of darkness that shields human rights abuses from public scrutiny. Journalists and media workers cannot contact sources, gather information or file stories without digital communications tools.
"The technical means used to block access to information online often dangerously undermine the stability and resiliency of the internet. Internet shutdowns must never be allowed to become the new normal."
Responding to a request for comment about the shutdowns, Energy Mutodi, Zimbabwe's deputy information minister, said they were "necessary."
"We know protesters are organizing via the internet," he told CNN.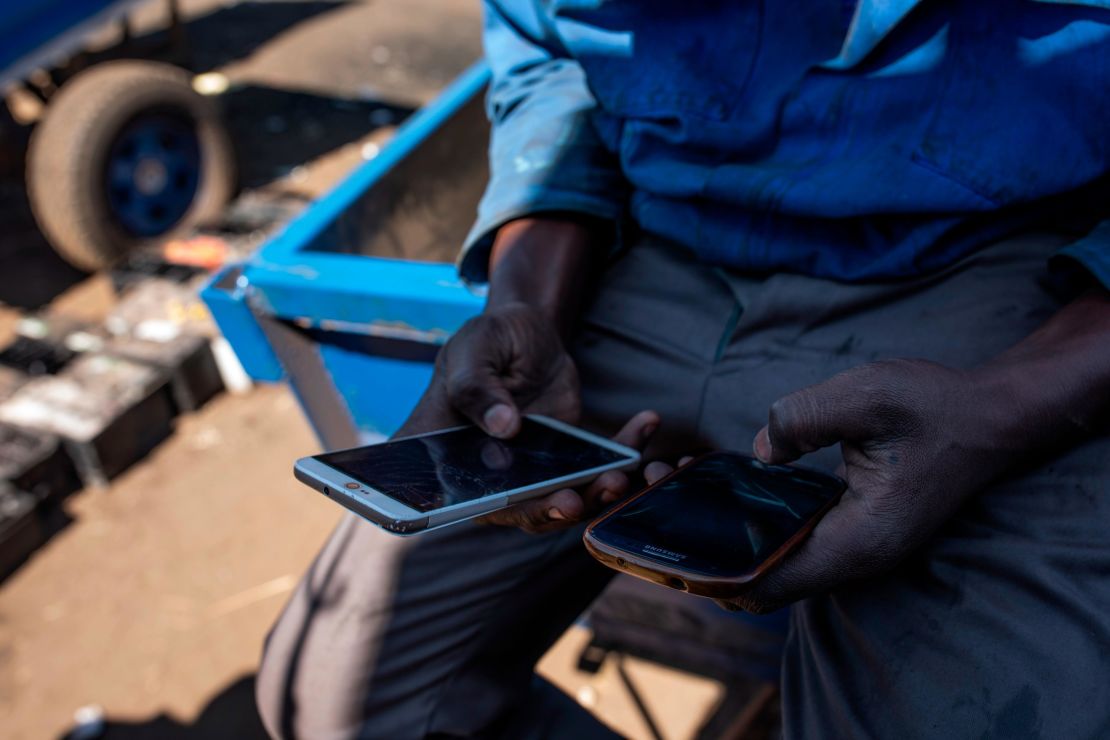 Worrying trend
Less than three weeks into 2019, five countries have experienced partial or full internet shutdowns: Sudan, Bangladesh, the DRC, Gabon and Zimbabwe. There were more than 185 around the world last year – up from 108 the year before, according to Access Now.
"We have seen a sharp increase in internet shutdowns in 2018. And with the way 2019 started, it seems things might not get better any time soon," Keep It On campaigner Berhan Taye told CNN.
Like many internet censorship tactics, shutdowns were popularized in China. The tactic has particularly spread to Beijing's allies, many of whom have benefited from Chinese training and technology in building up internal internet controls.
Asia and Africa are the worst affected regions, with India – where internet censorship is on the rise despite the government's much vaunted pro-tech policies – holding the dubious crown of ordering the most shutdowns in both 2017 and 2018, according to Access Now data.
However the problem is increasingly a global one, with multiple shutdowns also recorded in Europe, South America and Africa in the last three years. During protests over the 2017 independence referendum in Catalonia, Spanish authorities reportedly throttled internet access and blocked websites – while last year, Russia blocked the encrypted messaging app Telegram, adopting a scorched earth approach to taking down the service that ended up negatively affecting dozens of other websites.
2019: China's year of sensitive anniversaries
How an internet blackout works
The methods behind an internet shutdown, particularly a complete one, are fairly simple. The government simply orders internet service providers (ISPs) to drop connections to the outside world – like turning off a home modem, but for the entire country.
Shutdowns can even happen accidentally, such as when one of the undersea fiber-optic cables connecting much of the world is damaged. This happened in 2008, cutting off a large swath of the Middle East from the global web.
A full, country-wide internet shutdown is the nuclear weapon of online censorship. And unfortunately for those affected, there aren't many ways to fight back.
"In situations like DRC and Gabon where the whole country (was) off the grid, there aren't many things the community can do to get people back online unless we organize and provide alternative infrastructure before the shutdowns come into effect," Access Now said in a statement.
That infrastructure is not in place, and would be very difficult to build and effectively operate.
While a mobile internet service could in theory be broadcast into a cutoff state from a neighboring country, there are technical limitations on range and speed. There are also major diplomatic stumbling blocks to overcome: a government which cut its citizens off in the first place isn't going to look too kindly on a neighbor getting them back online.
More extreme solutions, such as satellite internet access – long mooted as a way to improve coverage in poorer parts of the world – could be more secure, but users would be reliant on a private company like SpaceX or Google to be willing to anger their government. They may also face hefty usage bills.
China exports its model of internet sovereignty
Social media shutdowns
Cutting people off social media is both easier and more complicated than a full shutdown. While a social media blockade can in theory avoid some of the worst economic effects of a total blackout, it's easier for those affected to bypass the blocks – especially if they prepare in advance.
VPNs are the simplest way around any block. VPNs work to bypass censorship by sending all your internet access through an encrypted tunnel, so your ISP can't tell you're attempting to connect to a prohibited service and block you.
Authorities can always escalate if a partial shutdown is unsuccessful, as they did in Zimbabwe this week. Hove, the ICT expert, said VPNs "worked well in getting people back online for most of Tuesday morning. But at around 11.50am VPNs stopped working, and that's when we realized that there was no internet connection at all – we had gone into a shutdown."
VPN services themselves can also be blocked. Even if ISPs cannot detect what sites a user is visiting, they can attempt to block the VPN servers, or even the type of protocol used to connect to them. Netflix and Hulu adopt a similar approach to stop people getting around content geoblocks.
However these tactics are more of a hammer than a scalpel, and blocking all VPNs can significantly raise the stakes for censors – VPNs are routinely used by large corporations and consulates for secure communications, and they will definitely not be happy if they're taken offline.
Fortunately for the censors, there is a more old-fashioned method for tackling VPNs and other circumvention tools: fear.
VPNs are banned in both Russia and China, and the apps are difficult to download in the first place. Those ignoring the ban can face fines or even prison time.
People in Xinjiang, a region of China subject to draconian security measures and tight surveillance, regularly have their phones searched by police at checkpoints. Any censorship circumvention apps they've download, even those not specifically banned, could land them in detention.
Hove was concerned a proposed Cybersecurity Bill in Zimbabwe could include punishments for people using VPNs and other tools to get around the blocks. He also said more education was needed on how to circumvent censorship.
"There's (a need) to teach people more about how VPNs work, because there was a misconception that they work during total internet blackouts," he said. "People also need to be taught that some VPNs are just there to harvest data."
Journalist Columbus S. Mavhunga contributed reporting from Harare, Zimbabwe.