A former top prosecutor whose actions helped kick off South Korea's #MeToo movement has been jailed.
Ahn Tae-geun was sentenced to two years in prison Wednesday, the first major conviction since sexual assault and harassment allegations began circulating last year – fueled in part by junior prosecutor Seo Ji-hyun, who came forward with allegations she was groped by Ahn in 2010.
He could not be prosecuted for the alleged assault, as the statue of limitations had expired. But Seo's revelations nevertheless caused a media sensation in South Korea, and saw a number of other women go public with their own experiences of abuse and harassment.
Before she went public with her allegations, Seo had confronted Ahn about them, after which he assigned her to a new posting in Tongyeong, far from Seoul in the southeast of Korea.
On Wednesday, the court ruled that retaliation was an illegal abuse of power, and jailed Ahn. It's the latest disgrace to hit the former top prosecutor, who was previously removed from a senior position in the Justice Ministry over allegations he passed envelopes of cash to other members of his office.
Ahn had caused Seo "psychological trauma that is difficult to heal in order to cover up his misconduct," the court said. He plans to appeal the verdict.
"The society had been smearing and doubting the victims and had been supporting the offenders. I think this cruel current state must change," Seo said in an interview on South Korean television Wednesday night.
"So long as there exists a prosecutor's office that is lenient towards sexual crime and that are covering up sexual crime, the #MeToo movement cannot succeed."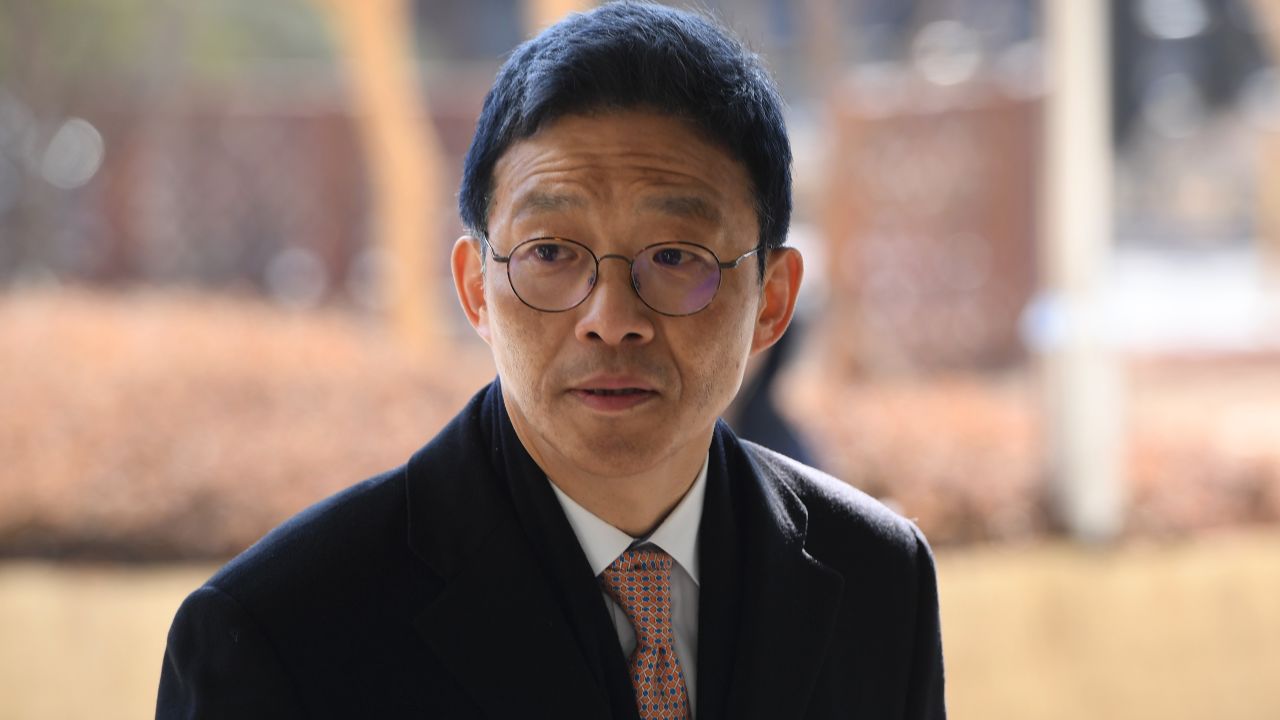 Mass movement
While South Korea's #MeToo movement has not been without setbacks – last year, a prominent politician was acquitted of accusations he repeatedly assaulted a subordinate over lack of evidence – it has recently begun gathering steam again.
On Tuesday, the country's human rights commission said it would open an investigation into widespread allegations of abuse and assault within South Korean sport. The probe promises to be huge, covering 50 sports, with plans for investigators to interview thousands of current and former athletes.
It comes after several prominent female skaters came forward with stories of abuse, including multiple Olympic gold medalist Shim Suk-hee, who accused a former coach of raping her.
"The seriousness of assaults including sexual assaults in the industry has reached a situation that can no longer be overlooked," commission chairwoman Choi Young-ae said Tuesday. "It's a crucial time to establish a fundamental and comprehensive improvement plan, rather than a temporary one."
Allegations of harassment and misconduct are part of a wider reckoning with the country's patriarchal culture. In the World Economic Forum's most recent report on the gender gap, South Korea ranked 115 out of 149 countries, with major disparities in terms of wage equality and earned income for women. Politics is particularly unequal. Women hold just 17% of seats in South Korea's parliament, according to the World Bank.
South Korean President Moon Jae-in has pledged to address these issues, and young women in particular have begun pushing back against what they say is a misogynist culture.
Last year saw mass protests against spy cams and upskirt photography, as tens of thousands of women gathered in central Seoul under the banner "My life is not your porn."
That movement succeeded in forcing the government to launch a crackdown on spy cams. This month, the owner of a South Korean porn site which helped users share illicitly taken photos and so-called "revenge porn" was jailed for four years.