The Patriots weren't supposed to be in this Super Bowl – much less win it.
No, in 2002, at Super Bowl XXXVI, it's probably safe to say no one expected a Patriots dynasty to begin. Not with 24-year-old Tom Brady, a sixth-round draft pick in 2000, starting the 2001 season as a backup quarterback, and Bill Belichick, who had a losing record in his first six seasons as an NFL head coach with the Cleveland Browns and New England.
In 2019, it's still perilous to count out the Patriots – even with Brady now 41 years old and Belichick at 66. Super Bowl LIII will be the ninth – ninth! – Super Bowl appearance for the duo.
But 17 years ago, New England was not a team that NFL fans around the country envied – or loved to hate.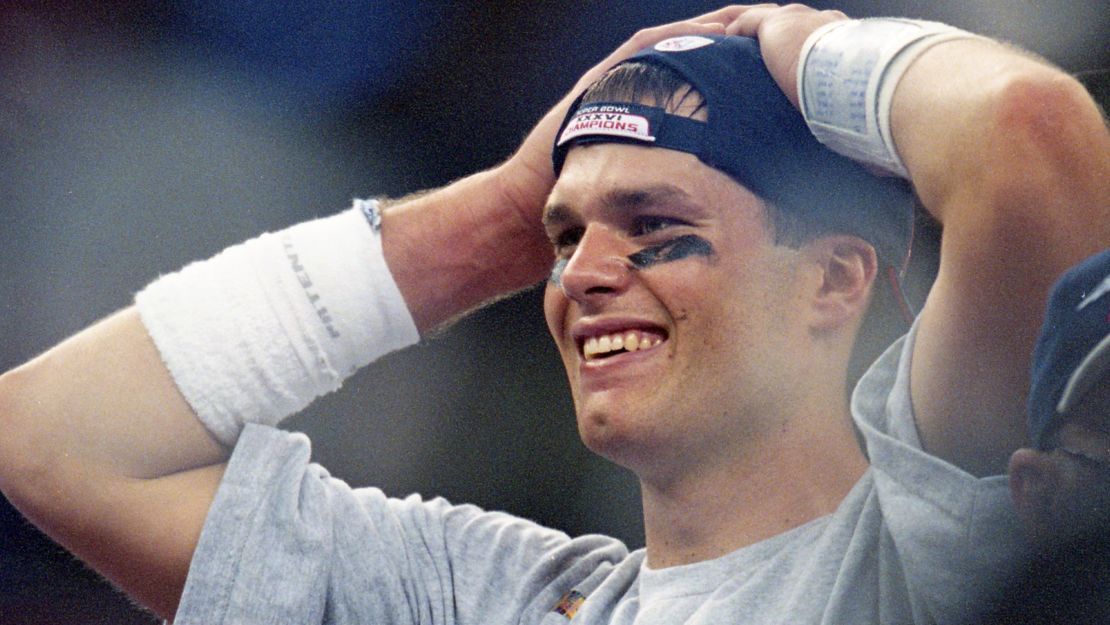 'The Greatest Show on Turf'
In those days, a team with dynasty potential was the St. Louis Rams. Known as "The Greatest Show on Turf," they had won Super Bowl XXXIV in 2000 against the Tennessee Titans – a classic finish that came down to the final play in Atlanta. Mike Martz, who was the offensive coordinator for that title, was now head coach, having replaced Dick Vermeil.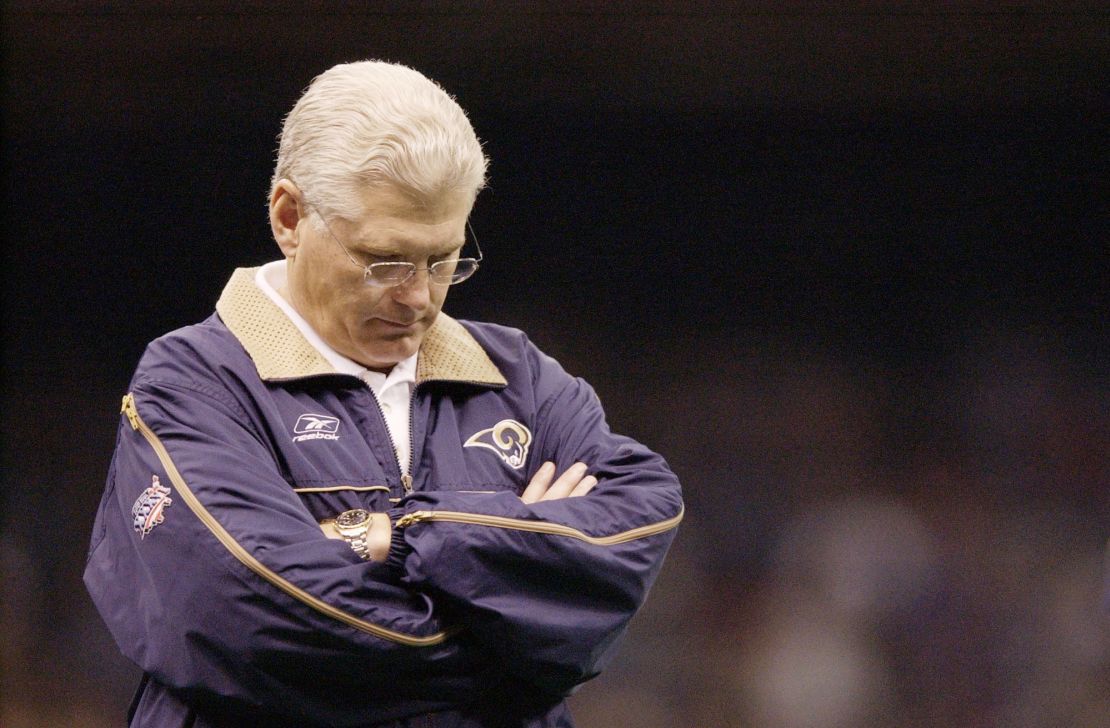 Their offense was loaded with future members of the Pro Football Hall of Fame: quarterback Kurt Warner, running back Marshall Faulk and offensive lineman Orlando Pace. Additionally, they had wide receivers Isaac Bruce and Tory Holt. They also had a future hall-of-famer on defense in cornerback Aeneas Williams.
The Patriots, meanwhile, started their season with the established Drew Bledsoe at quarterback. But things turned quickly. In Week 2, New York Jets linebacker Mo Lewis smashed into Bledsoe near the sideline. The Patriots QB had a concussion and internal bleeding from the hit, leaving the game in an ambulance.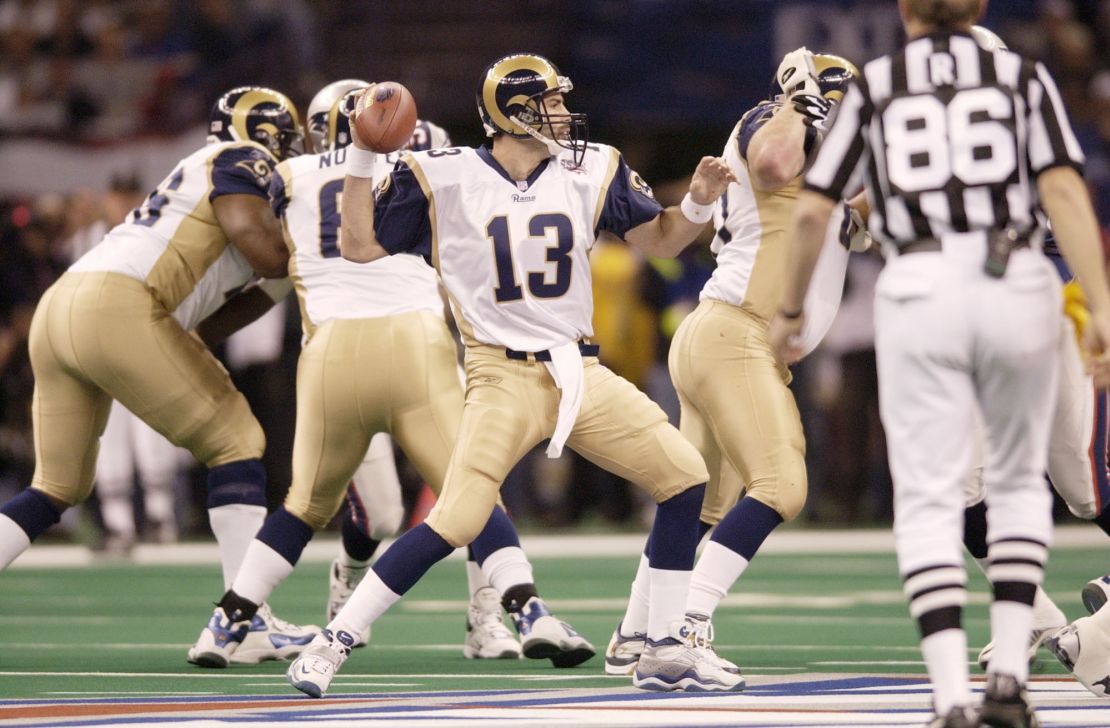 In came Brady to finish the game. No one knew it at the time, but the NFL landscape permanently was altered.
Even after Bledsoe healed, Brady kept the starting job. The Patriots went 11-5, winning the AFC East division and earning a first-round bye as the No. 2 seed in the AFC playoffs. Despite Brady suffering a sprained ankle in the AFC title game – giving Bledsoe the chance to play the hero role – New England still upset the Steelers in Pittsburgh.
NFL's Cinderella team was going to the Super Bowl. But how hobbled was Brady? Could the Patriots slow the Rams' offensive firepower? St. Louis was listed as a 14-point favorite for the February 3, 2002, matchup at the Louisiana Superdome in New Orleans.
"Bill Belichick faces a week with one endless echoing question: Who starts Sunday?" CNN's Tom Rinaldi said at the time.
"We'll take a look at Tom's situation and we'll make the evaluation there and we'll talk about that," Belichick said. "We'll make a decision later on in the week."
Said Brady: "I know I'll be prepared if they tell me to start."
'The Patriots are winning the battle'
After a week of treatment on the ankle, Brady was back behind center for Super Bowl Sunday. According to Fox sideline reporter Rob Pitts, Brady's prep ahead of the game included ice, a massage that lasted almost 45 minutes and that he planned to take a pain injection "just for a peace of mind."
On paper, the Rams appeared in control in this game. They had more first downs (26) than the Patriots (15). They had more total yards (427) than New England (267). They also won the time of possession (33:30 to 26:30).
What was missing, though, were points.
"The Rams have had the ball, they've gone up and down the field, they've had the time of possession, they have all those things, but they only have three points," Fox analyst John Madden, who won Super Bowl XI as head coach of the Oakland Raiders, said early in the second quarter. "They're winning the game, but I think the Patriots are winning the battle."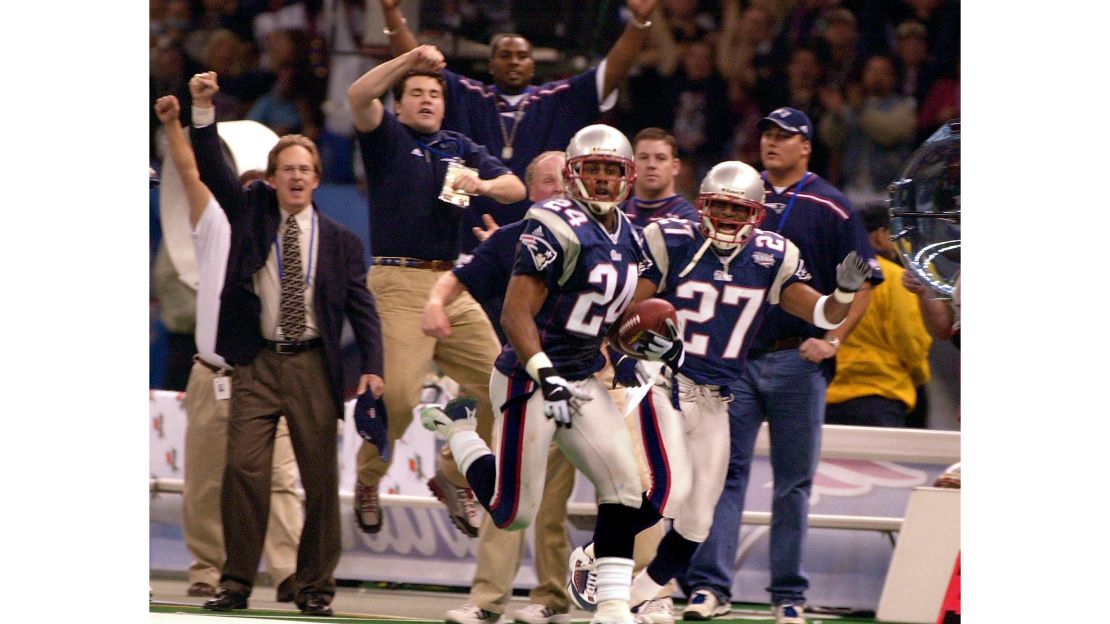 New England made it 7-3, as Ty Law streaked down the sideline for a 47-yard touchdown off a Warner interception with 8:49 left in the second quarter. Later in the half, Antwan Harris forced a fumble off Ricky Proehl. It was recovered by Terrell Buckley, scampering 15 yards into Rams territory setting up a two-minute drill for Brady. An 8-yard touchdown pass from Brady to David Patten made it 14-3 just before halftime.
"Bill Belichick told me the other night, 'We've just got to be physical,'" Madden said. "He said, 'The only way we can win this game is we have to be more physical on them, and we have to find other ways to score, other than our offense.'"
Fox play-by-play man Pat Summerall, a former NFL placekicker who won the NFL championship in 1952 with the Detroit Lions, then said something that may not have withstood the test of time – at least with reporters: "Talk about a guy that's become easier to converse with and loosened up."
What Madden said after that, however, definitely holds up in present day.
"He's a great coach," he said.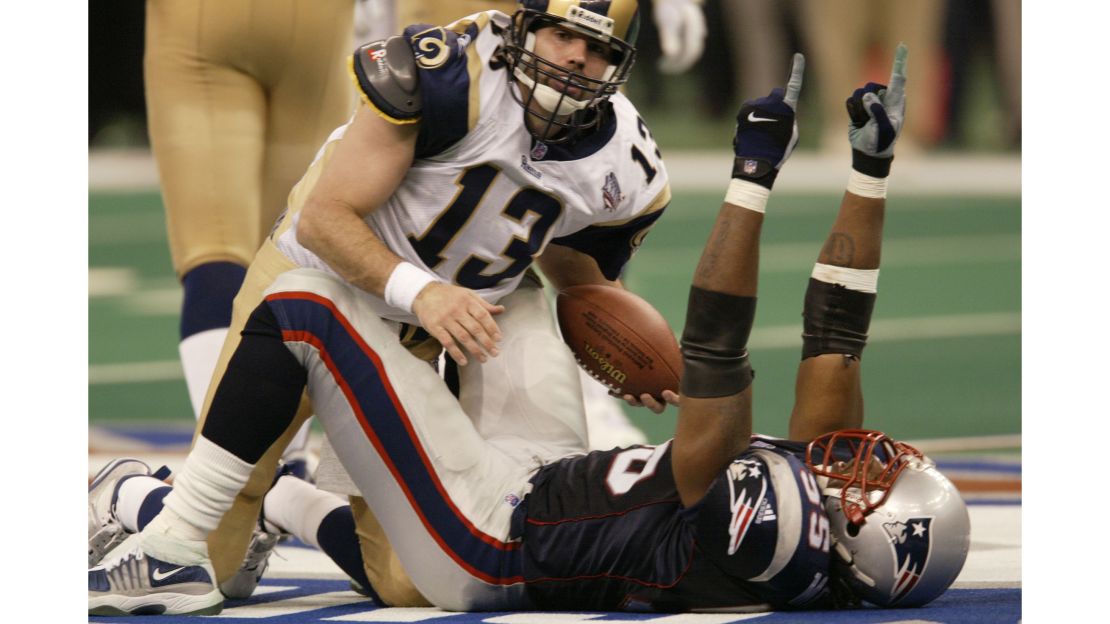 'This is what Super Bowls are supposed to be'
A 37-yard field goal from a then-29-year-old Adam Vinatieri – the byproduct of another Warner interception – made it 17-3 in the third quarter. Early in the fourth, the Patriots almost put the game away for good.
On fourth down at the Patriots' 3-yard line, Warner was hit and fumbled the ball. Tebucky Jones recovered for New England and ran 97 yards to the end zone. But the play was called back for defensive holding on Willie McGinest.
The Rams capitalized on New England's mistake, and Warner's 2-yard run up the middle pulled St. Louis within seven. Later, a Warner 26-yard touchdown pass to Proehl tied it at 17.
One minute, 30 seconds remained in the game. Neither team had any timeouts.
"This is what Super Bowls are supposed to be, Pat," Madden said.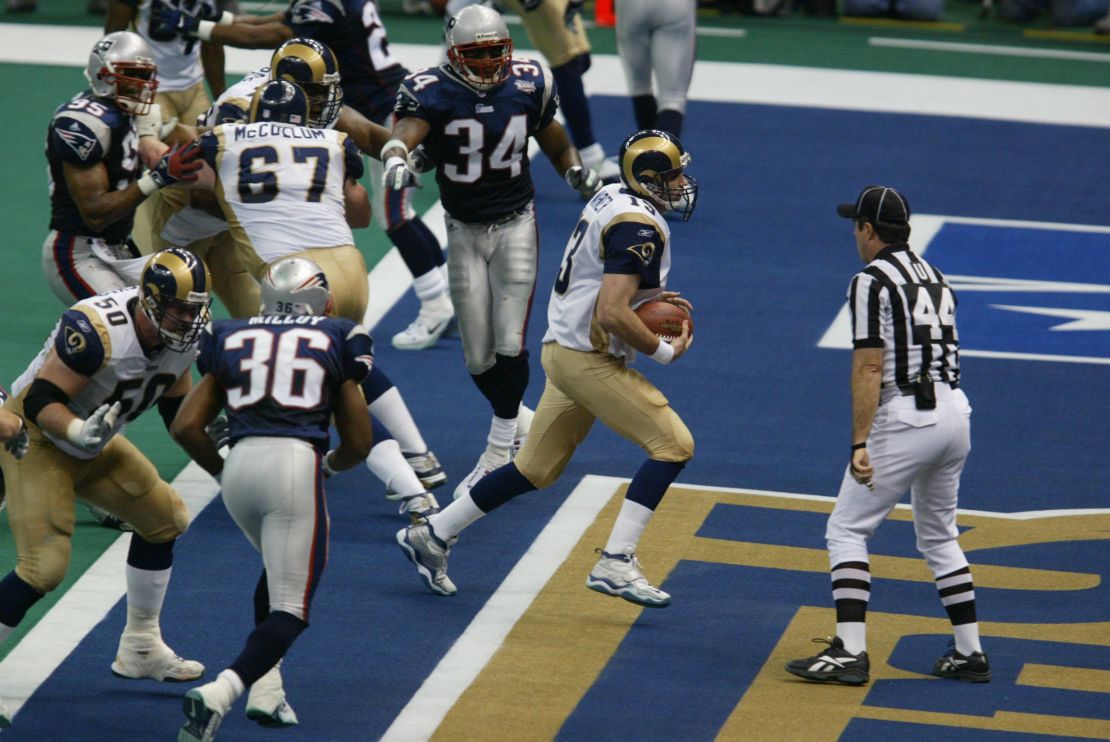 'I've been impressed watching Tom Brady'
After the kickoff, the Patriots had the ball on their own 17.
"I think that the Patriots, with this field position, you just have to just run the clock out," Madden said. "You have to play for overtime now."
There had never been an overtime game in a Super Bowl, and there wouldn't be OT that night. That eventually would happen for the first time in Super Bowl LI, when Brady, Belichick and the Patriots stunned the Atlanta Falcons to complete the biggest comeback in the title game's history.
Instead, Brady dazzled. He completed five passes on the drive, three of those to J.R. Redmond and another a 23-yarder to Troy Brown that brought the ball into St. Louis territory.
"I've been impressed watching Tom Brady. … The way he's played in this game today, he has been very, very impressive with his calmness," Madden remarked.
Vinatieri loosened up on the Patriots' sideline. Fox flashed a graphic on the screen that his career-long was 55 yards in 1998.
Brady got him closer. With 7 seconds to go, the young Patriots QB spiked the ball to stop the clock. It was up to Vinatieri now, from 48 yards. His kick – as time expired – was perfect.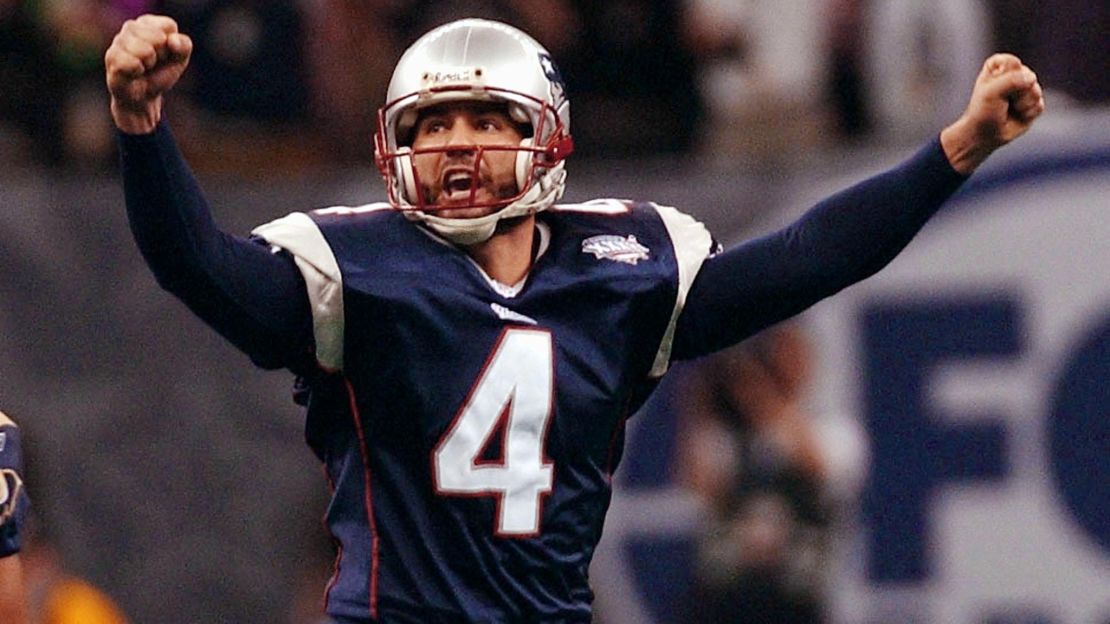 With a final score of 20-17, the Patriots were Super Bowl champs for the first time in franchise history. Seventeen of New England's points were from those St. Louis turnovers.
Brady was 16 of 27 for 145 yards and one touchdown. Then the youngest quarterback to win the Super Bowl (Ben Roethlisberger of the Steelers since surpassed him when he was 23 at Super Bowl XL), Brady had no turnovers and was named Super Bowl MVP – the first of four in his career. No other player has won that award that many times.
"I think this team came out and just proved to everybody what we were – what we've been doing all year," Brady said to CNN after the win. "And you know, people love to see these teams that come out and win by 50 points, and we're the type of team that comes through when you – when we need it. And the offense, defense, special teams, just – it was a team game and we have the ultimate team in the Patriots this year."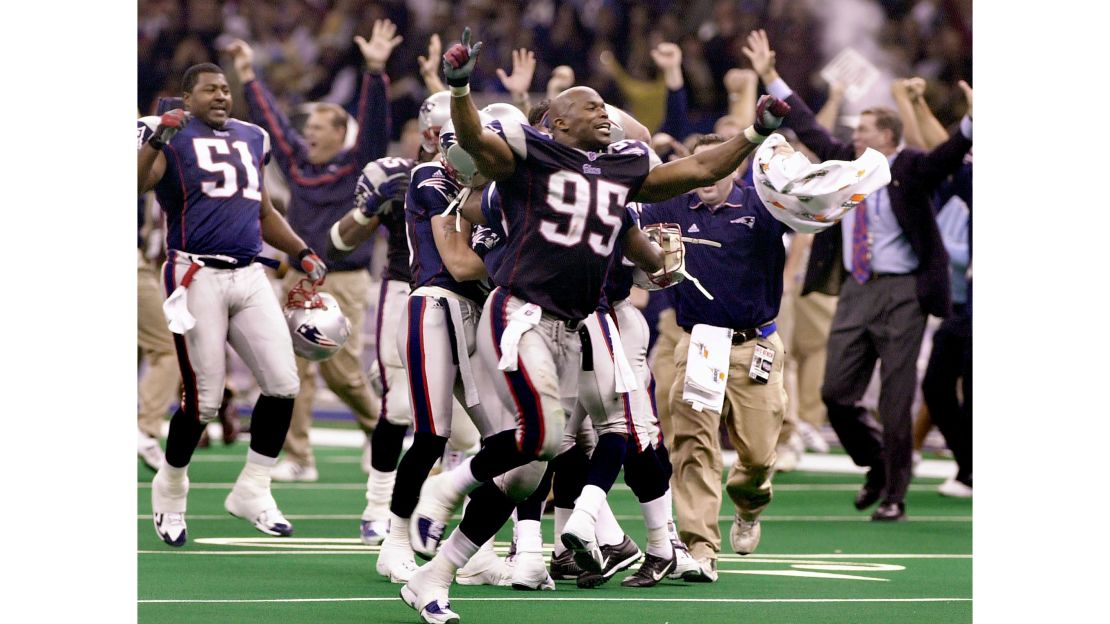 Coming full circle?
There are no Patriots from that 2001 season roster in the Pro Football Hall of Fame – yet. But the titles kept coming, in Super Bowls XXXVIII, XXXIX, XLIX and LI.
After the loss, the Rams fell out of the NFL's elite, mostly enduring losing seasons in their final years in St. Louis. But since returning to Los Angeles in 2016, the Rams have reached the playoffs twice and are now back in their first Super Bowl since that loss to the Patriots.
Super Bowl LIII is on a familiar date for both teams: February 3, just like in 2002. It's in Atlanta, the city where the Rams last won a championship. This time the Patriots will be favored, as Brady and Belichick aim for title No. 6 together. As for any symbolic significance in this rematch, Belichick – as usual – will not go there.
"Yeah, I'm not really worried about what happened five, 10, 20 years ago," Belichick recently said to reporters. "I'm trying to get ready for this team. There's not, I don't think, a lot of relevance in any of those games."
He has work to do. Instead of Martz and Warner, he'll be facing Sean McVay, seen as the newest NFL head coaching prodigy and the youngest head coach in Super Bowl history at age 33. They'll also be up against a 24-year-old quarterback. His name is Jared Goff.