Story highlights
Formula One and Formula E merger "not impossible" - Massa
Formula E has exclusive deal to race electric single seaters with FIA
F1 and Formula E go hand-in-hand - Mercedes chief Wolff
It's a sound that has defined Formula One – the guttural, ear-deafening sound of the combustion engine, which has provided the background symphony to the sport since 1950. But for how much longer?
Gas-guzzling F1 cars have been at the top of the motorsport tree for nearly 70 years but leading voices – including its 2016 world champion Nico Rosberg – say the historic series must switch to electric power to survive.
Formula E is greener, leaner and already fully electric.
Could merging the two championships be a light-bulb moment for motorsport?
"The question of Formula E merging with Formula 1 is very relevant," explains Lucas Di Grassi, who was the first driver to commit to the electric racing series in 2014.
"I see in the long-term future a very low probability that combustion racing will be allowed, especially in developed countries.
"So either F1 stays as F1, but it will have to go electric, or you have to merge it with Formula E."
Global targets to cut carbon emissions – and mitigate climate change – by ditching fossil fuel for renewable energy puts Formula E on the front foot.
Its cars are battery-powered and race on city circuits showcasing how electric vehicles can help reduce air pollution in densely populated areas.
F1's hybrid cars also use clean energy – harvested under braking and the car's exhaust emissions – but still rely on their gas-guzzling combustion engines to do the lion's share of the work.
Formula E car vs. the fastest animal
READ: Rosberg becomes Formula E investor
'Changing world'
As road car manufacturers focus on an electric future is F1 is in danger of becoming irrelevant?
"The world is changing so quickly and electric cars are growing massively," Formula E's newest F1 recruit Felipe Massa tells CNN. "You see many brands launching fully-electric cars just like in Formula E."
Asked whether he thought the two series could merge Massa, a veteran of 272 grands prix, says: "It's not impossible."
Mahindra racer Jerome D'Ambrosio agrees a merger could be possible in the future.
"The manufacturers are going to have to keep in line with what they produce," he reasons. "If in 10 or 15 years they are only producing electric vehicles, I find it hard to see them spending money on something they do not sell."
Since its inception in 2014, Formula E has been a testing ground for battery-powered technology as well as shop window for electric cars.
The Season Five grid is packed with big automotive brands such as Audi, BMW and Nissan – with heavyweights Mercedes and Porsche set to join the series next season.
For that reason, Formula E has to stay relevant to road cars. F1 has always been the pinnacle of engineering, with many road car gadgets such as paddle-shift gears and rear-view mirrors developed on the racetrack, but the sport's relationship with manufacturers is more nuanced.
'F1 friction'
"Formula E almost solely exists for manufacturers," explains Jack Nicholls, who commentates on both Formula E and Formula 1 for the BBC.
"Whereas some of the biggest problems in F1– the escalating costs and Mercedes' domination – come from manufacturers. It creates so much friction, I don't know if manufacturers in F1 is a good thing."
Mercedes and Ferrari – owned by Fiat – may dominate F1 but the championship has already proven it does not necessarily need automotive investment to survive. In 2009, the sport motored on despite the sudden exits of Honda, BMW and Toyota.
"I genuinely don't believe F1 would die if all the manufacturers left," adds Nicholls.
Antonio Felix da Costa on FE persistence
Even if F1 wanted to suddenly switch to electric power – or merge with Formula E – it isn't as simple as turning on a switch.
"Formula E has an exclusivity deal with the FIA for electric single-seater racing [until 2038]," Nicholls explains. "That's the tricky position F1 are in, they can't just become electric and more relevant."
Interestingly, both championships have common ownership with Liberty Global a shareholder in Formula E and Liberty Media acquiring F1's commercial rights in 2017. The two are separate entities but both come under the umbrella ownership of U. billionaire John C. Malone.
"Within the sport you're told Liberty Global and Liberty Media are two separate companies and there isn't much crossover but obviously if something needed to be done I'm sure it could be," Nicholls suggests.
Pretty awesome
Reigning Formula E champion, Jean-Eric Vergne, believes creatively merging Formula E and Formula 1 could be the answer.
"The best thing that could ever happen to both championships would be to have half the season in F1 cars, and the other half in FE cars," Vergne explains. "Take the best tracks of F1 and the best tracks of FE and make a massive championship. That would be pretty awesome."
But Audi driver Daniel Abt disagrees: "No, that's not going to happen. It's two different worlds. Formula E is electric, it's street racing and F1 is proper circuits all around the world in the best cars possible."
Nicholls also believes the DNA of both series is so distinct that a merger would only dilute the best of each formula and alienate fans.
"I don't see a merger between the two happening because they are intrinsically different," he tells CNN.
"I commentate on an F1 race and it's not wall-to-wall excitement but it's intriguing it's the best drivers in the world, in the fastest cars in the world.
"Then the next week I do Formula E and it's just bonkers, action-packed 45-minute races and fantastic fun."
He also believes F1 would be reluctant to relinquish its need for speed by plugging into electric power.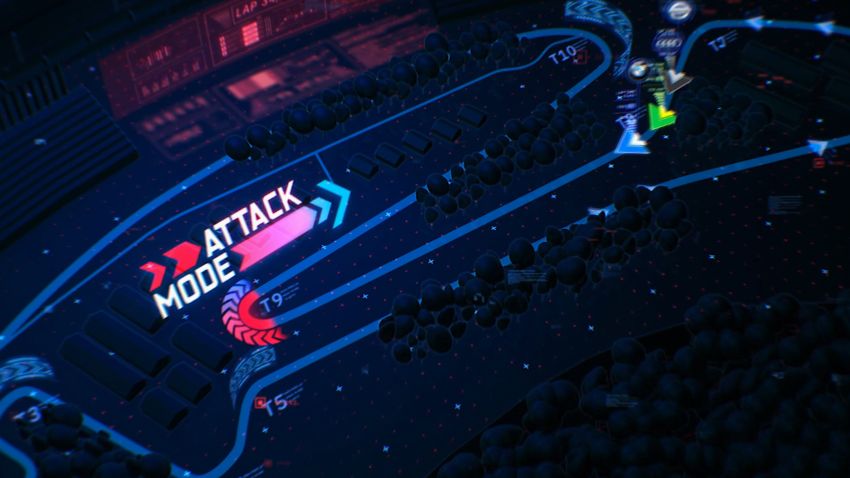 Formula E attack mode: All you need to know
"F1 cars hit top speeds of 230mph, and because of the electric technology a Formula E car is much slower," he explains. "On a straight a Formula E car is probably hitting 140mph with no aerodynamics and no real downforce.
"If F1 went electric for the start of 2020 the technology is not there for them to be any faster.
"At least for the next 10 years I don't see how F1 could consider going electric because it would be slow.
"For the same reason, Formula E has to stay on street circuits because as soon as it goes onto Silverstone [a high-speed circuit] it would just be a slow, quiet F1. So it would be like F1 but not as good."
Visit CNN.com/motorsport for more news and features
Mercedes' investment in both championships underlines that, for now, there is mileage in both series.
"For Mercedes, Formula 1 and Formula E go hand-in-hand," Toto Wolff, Head of Mercedes-Benz Motorsport, tells CNN when asked about the merger.
"As a company we want to be the benchmark in the premium segment and to explore innovative new projects; that's what the combination of F1 and Formula E will deliver when we enter in Season 6.
"There is a lot of F1 expertise being applied to the development of our Formula E challenge. From Mercedes' point of view, F1 and Formula E is a win-win combination."
Formula 1 has always been about evolution. Formula E has started a revolution.
F1 may one day have to embrace electric power but for now it will leave Formula E to lead the electric charge.