After months of Brexit hot air, the UK's lawmakers have finally given us some idea of what they want.
May's so-called plan B was approved by a majority of members of parliament, with some amendments. And it's these amendments which have put flesh on the bones of that plan.
In short, Parliament has told us that it favors sending May back to Brussels to seek concessions on the Northern Ireland backstop. That's the part of the Withdrawal Agreement which aims to prevent the return of border infrastructure between the Republic of Ireland, which will remain in the EU, and Northern Ireland, which will leave with the UK. This has been the single most contentious issue in the ranks of Theresa May's Conservative Party.
In theory, Parliament also ruled out a no-deal Brexit. But it failed to pass any amendment that would have achieved that aim, such as commanding the government to request an extension to the March 29 Brexit deadline, in the event it couldn't pass a deal by the end of February. After two years of this nonsense, it's nothing short of remarkable that the people elected to represent the citizens of the UK still think that this is in their gift.
What happens now? Theresa May has something she can show to Brussels – evidence of what kind of Brexit deal could satisfy a majority of parliamentarians in the House of Commons.
But there's a snag.
The EU has been consistent in saying that the Withdrawal Agreement is done, locked down, not up for renegotiation. It appears not to matter how many times EU officials, diplomatic sources or even May herself tells her rebels this, they seem to think someone is lying. But without the Withdrawal Agreement being reopened, the backstop cannot be changed.
And if the government eventually decides it wants an extension to the Brexit deadline, that must be agreed by the European Council – the body which comprises the leaders of each member state. It would need to be approved unanimously, meaning any country can veto and, as I'm sure you can see, 28 is a big number.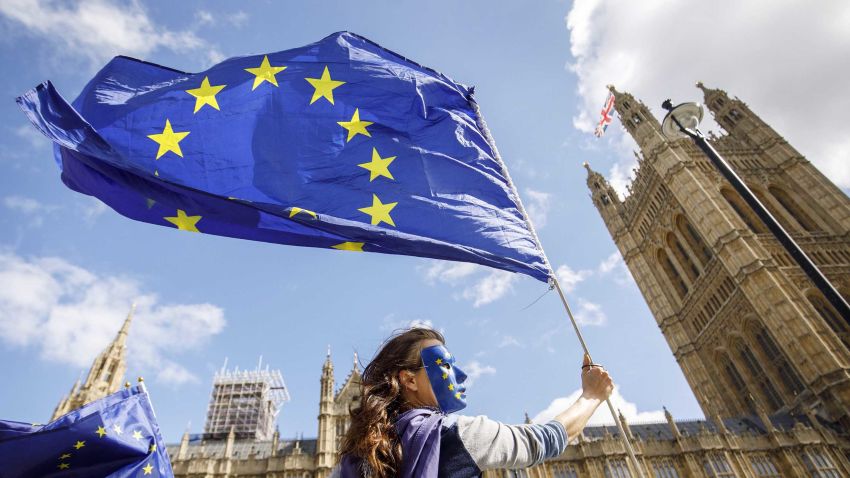 Businesses growing concerned over no-deal Brexit
Unless the UK is willing to concede that May's deal is dead, the EU is unlikely to give the UK more time to continue howling at the moon. As one European diplomatic source recently told me, the EU is loathe to redraft something which has taken 28 nations two years to negotiate in the hope of tweaking it with weeks to go.
So if the EU refuses to play ball, that's curtains for May's deal and possibly her leadership, right?
Not exactly. Paradoxically, it might actually help the PM make a point to MPs that people close to her have been making privately for months now: This really is the only deal on the table right now, so get behind it.
To these hardliners, it is unconscionable that the prospect of Brexit could be softened – or worse, canceled – by pro-EU MPs in the House of Commons. And while the Withdrawal Agreement talks might be locked for now, if May's deal tanks a second time, new options will need to be explored.
Under these circumstances, it's plausible that the EU would give the UK a little more time to work out what it wanted. Perhaps a general election, a change of government or (whisper it) a second referendum. Brexit would be delayed and in some respects, in tatters.
At that point, May's message to MPs should be simple: This deal delivers on the Brexit fundamentals. Once the UK is out of the EU and into the implementation period, there'll be plenty of time to talk about what you want next. But if you want Brexit, here's Brexit – and you can have it on March 29. Get on board or risk having Brexit taken away from you.
The threat also works for those mortified at the prospect of crashing out without a deal. The Article 50 process – the official EU exit route – is nearly over. Without a revocation of Article 50 – the request of which is in the UK's gift, but is also a total headache – the default is that the UK leaves the EU on March 29, with or without a deal. Again, back me, or burn the house down.
If she can shake enough fear into enough people from either camp, then boom: the deal is done. But if parliament continues talk to itself and not Brussels, it's not going to be pretty.
It's all getting a bit desperate here in London.