Valentine's Day is just around the corner, which for many means pressure to find the perfect gift.
Heart-themed chocolates are flooding store aisles, but this may the February when refined sugar may not make the cut.
The past few years have seen an increase in people adopting healthier plant-based diets or following strict keto and Whole-30 eating plans. Plus, not everyone is ready to give up on those New Year's resolutions so early in the year.
What you need, then, is a more nutritious gift. Here's a look at some keto, low-carb, gluten-free and vegan treats to celebrate your healthy Valentine.
Chocolate
Amore di Mona is a luxury, vegan chocolate specialist that delivers nationwide and is available on Amazon. It has some dark chocolate options that may work for keto followers, too.
No Whey Chocolate has a range of vegan, nut-free and kosher sweet treats, including "I love you" lollipops, heart-shaped chocolate truffle boxes, salted caramels and brownies. It's based in New Jersey but delivers nationwide.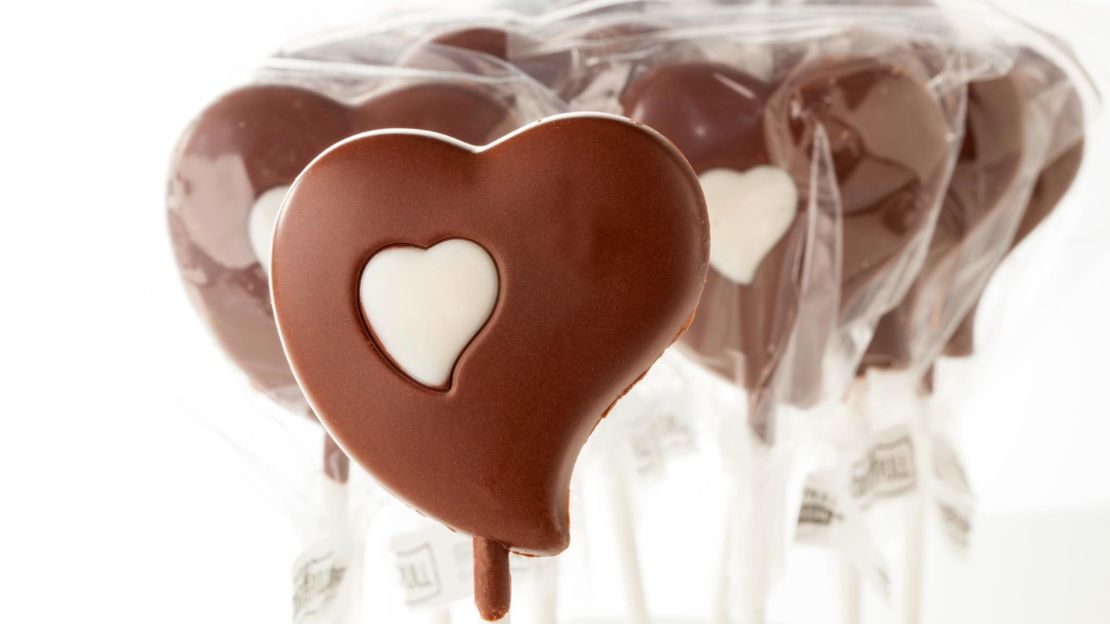 Creek House Patisserie makes organic vegan truffles. Based in Oregon, it ships nationwide and is available on Etsy.
Lilys Sweets offers a range of sugar-free dark chocolates that will work for die-hard keto followers as well as vegans and diabetics. Its products are stevia-sweetened and good for baking. They are available online and on Amazon and health food sites.
Cakes
If you're looking for an alternative to chocolate, California-based Dreamy Creations has a range of vegan cupcake jars for nationwide delivery. It also offers gluten-free jars and mini-cake jars.
Vegan Divas is a full-on vegan bakery that offers a range of doughnuts, cupcakes, mini-cupcakes, cake jars, macaroons and even wedding cakes! If your loved one has a sweet tooth, you'll be hard-pressed not to find something on this website. It's based in New York and delivers nationwide.
Rawsome Treats in New York has a range of raw, vegan and gluten-free-friendly deserts without any refined sugar. Its Valentine's Day offerings include the V Palette, a pie with flavored slices including chocolate, mint chocolate chip and caramel peanut butter cup. It may look decadent (and it is), but it's also made of healthy ingredients such as cashews, dates, coconut oil, agave and cacao powder. The Trisome is a three-tier cake with a chocolate chip crust, a vanilla cream center and a top layer of berry mousse drizzled with dark chocolate. Delivery is available only within New York, though some would argue that the variety of cakes and berry-bomb truffles are worth a trip in itself.
Cupcake specialist Baked by Melissa offers a range of gluten-free cupcakes and gift boxes for nationwide delivery.
Cookies
Fat Snax makes keto, gluten-free, low-carb cookies that are sugar-free. They come in four flavors: Chocolate Chip, Double Chocolate Chip, Lemony Lemon, and Peanut Butter. The cult favorites have a base of almond flour, butter and coconut flour. You can even subscribe for monthly deliveries.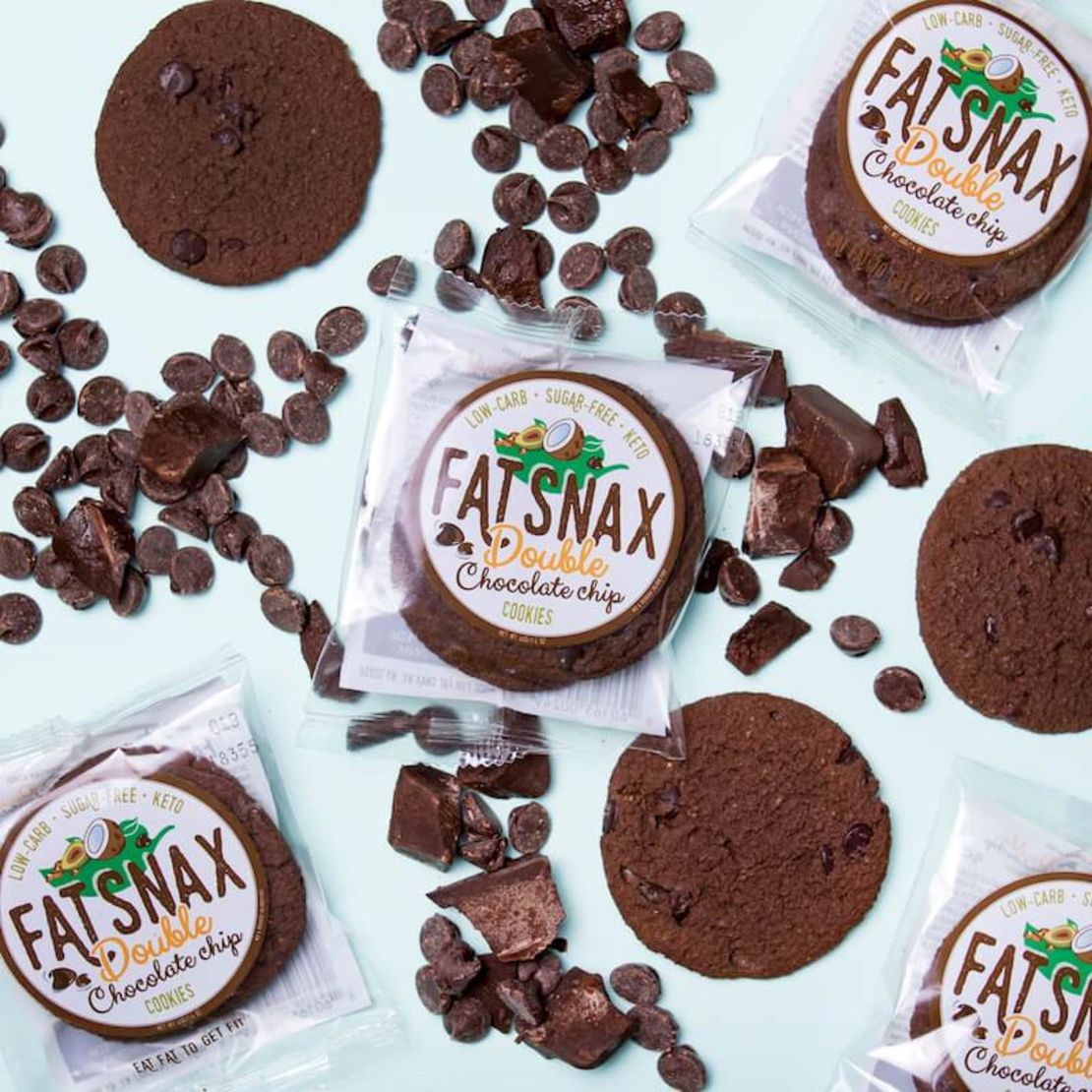 Vegans cookie aficionados can get their fix from Insomnia Cookies. It now offers "The VGF" cookie, a vegan and gluten-free chocolate chip cookie available in boxes of 12 or 24.
Vegan restaurant and bakery By Chloe has branches in New York and Los Angeles and offers a full menu of vegan and gluten-free sweet treats such as cakes, cookies and ice cream. It also serves a full range of food and so is a good option for a meal out or delivered.
Chocolate-dipped fruit
Dark chocolate-dipped strawberries (or any fruit, for that matter) are a romantic gift that works well for many diets. They can be vegan, gluten-free, soy-free and paleo and will work for some keto diets. Berries are allowed on a keto diet as long as you moderate the carbs and ensure that the chocolate has no sugar added. They are also very easy to make at home and widely available.
Edible Arrangements offers an "I Love You Chocolate Dipped Strawberries Bouquet," dipped in semisweet chocolate, but there are lots of varieties of chocolate to choose from.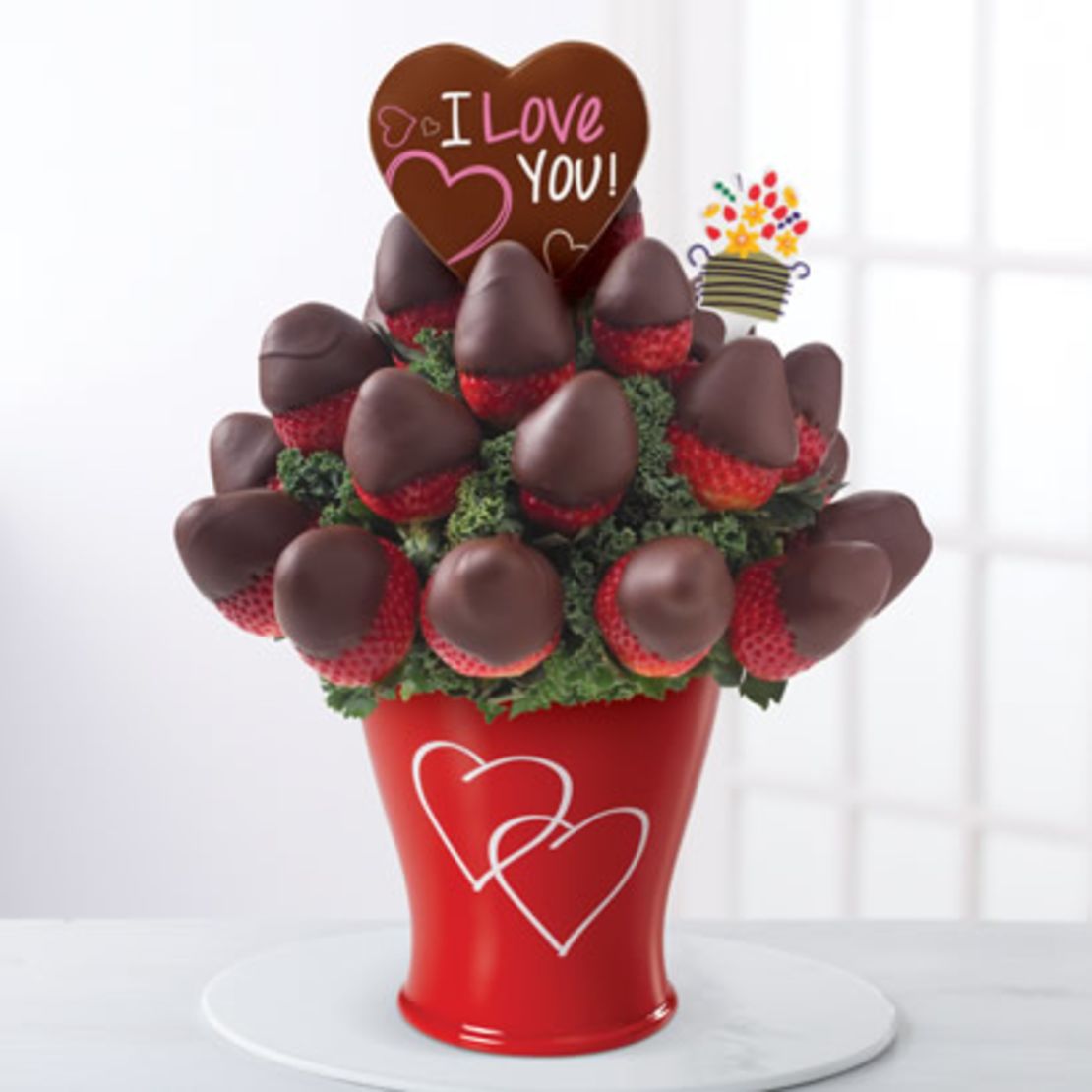 Godiva, Berries.com and Amazon also offer a wide selection of chocolate-covered fruit. If chocolate is firmly off the menu, you can always go with a straight-up fruit basket or a nut box.
Meat
Chocolate-covered bacon is a keto-approved treat and easy to make at home. Simply top bacon with sugar-free chocolate! Depending on your loved one's diet, they may add nuts, vegetables or salt. Creative Sweet Treats will deliver some for you and allow you to customize it, from the type of chocolate to toppings and any extras.
For the ultimate meat lover or die-hard keto follower, Man Crates Exotic Meats has a Jerkygram, a collection of alligator, buffalo, wild boar and ostrich tastings from all over the world. It also has a Jerky Heart with an assortment in a heart-shaped box that can be delivered nationwide.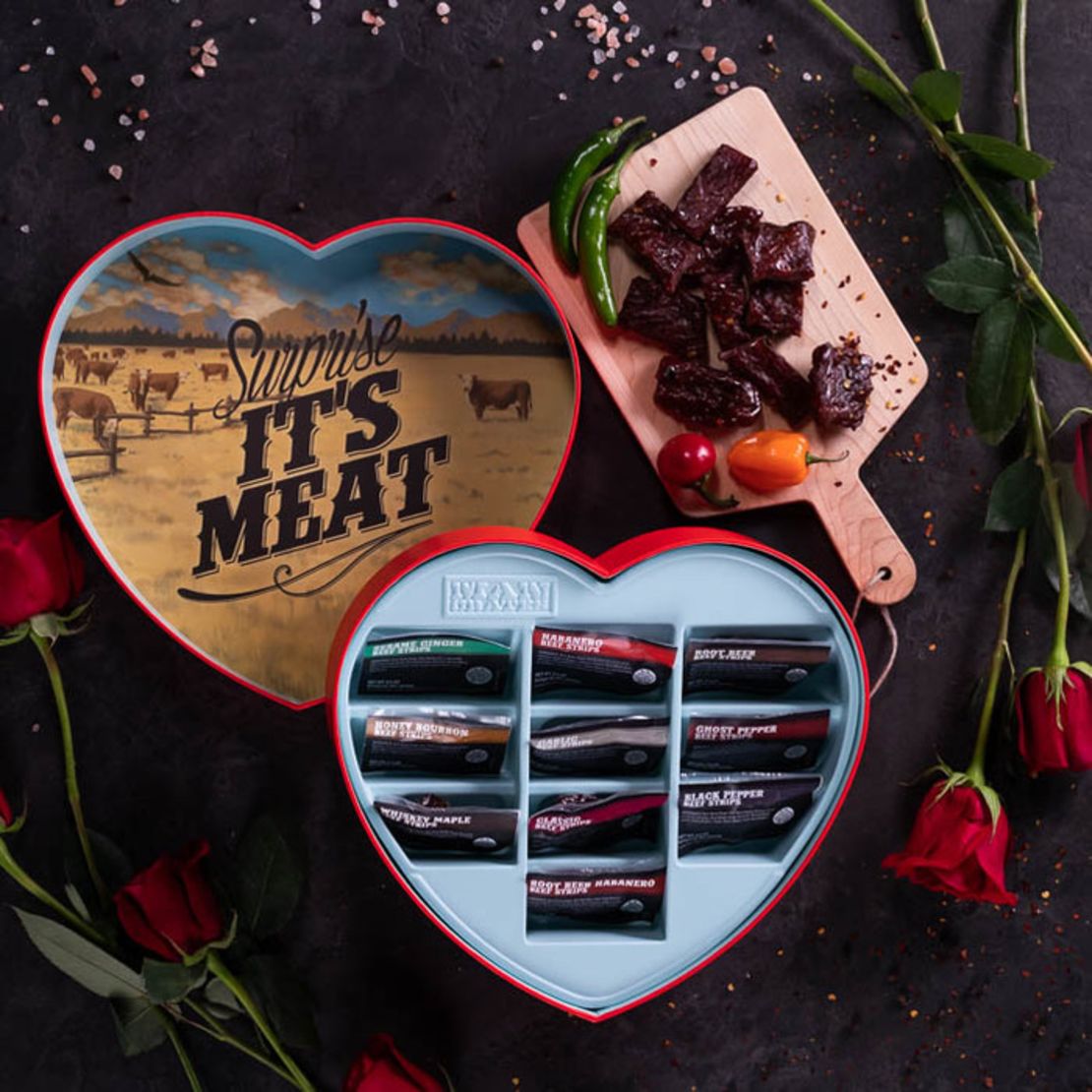 For a really meaty romance, you could opt for the Paleo-friendly Caveman Crate, a selection of meat and nuts.
If none of the above takes your fancy, there are always nonedible gifts to consider like flowers, stuffed animals, candles, massages and, most important, quality time with your loved one.