Thawing ice from last week's extreme cold is jamming up rivers in the Midwest and Northeast – causing evacuations and a big, wet mess.
Rapid warmups can cause ice jams in rivers. The ice doesn't crack uniformly, and chunks can temporarily block the river's flow, causing it to spill inland.
Here are some of the places where we've seen ice-jam flooding this week:
Upstate New York, near Buffalo
Broken ice crammed Buffalo-area waterways like Buffalo Creek in West Seneca.
The flooding started Monday evening, forcing West Seneca residents out of about a dozen homes, CNN affiliate WKBW reported.
Water deluged the basement and furnaces of a six-unit apartment building owned by Sandy Kelly. "I've seen ice build up in the creek, but nothing like this," she told WKBW.
A drone flown by Seneca police recorded video of the Buffalo Creek flooding.
In the town of Evan, south of Buffalo, an ice jam on Big Sister Creek left 4 feet of water in Diane Felt's basement, CNN affiliate WIVB reported.
"We're pretty much definitely underwater," Felt told WIVB on Tuesday. "In years past, they used to dynamite [the ice] when we were kids, and once that is opened up, then the ice jams flow, but until that happens, this is jammed right up."
The area could see more flooding Thursday and into next week, the National Weather Service said.
Heavy rains and rising temperatures Thursday "could have possible impacts on area creeks and rivers, especially any that recently experienced ice jam flooding," the weather service said in a statement Wednesday.
Portland, Michigan
An ice jam on Grand River sent water spilling into the Michigan city of Portland early Wednesday, causing about 50 residents to evacuate their homes, city officials said.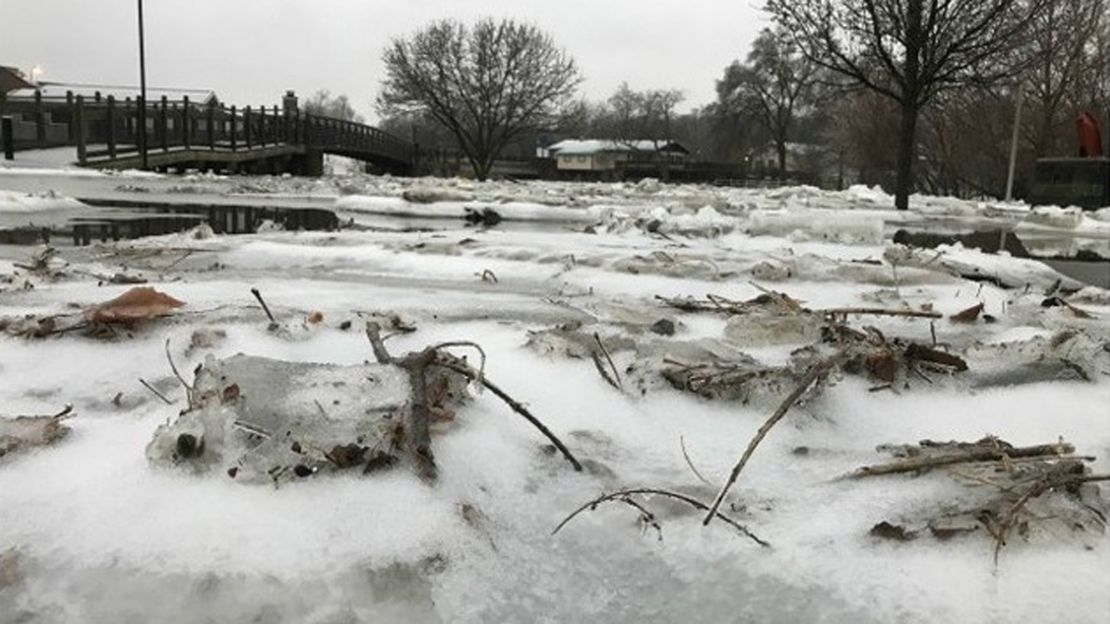 Someone woke up Pat Kline with a phone call, telling her that several inches of water had reached her antiques and crafts shop, CNN affiliate WXMI reported.
"When I got here I was shocked because my basement has never flooded before," Kline told WXMI. "We do have some damage, things got wet, they're antiques, handmade items and yes things get damaged."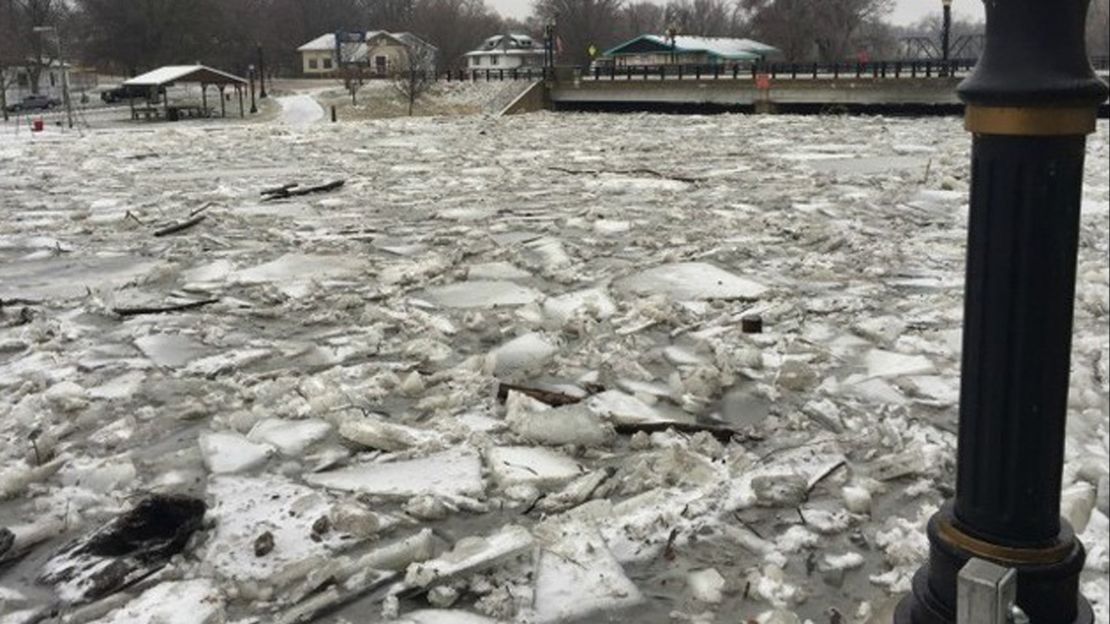 Rescuers used boats to ferry some residents out of flooded homes, including Devon Cyr, to safety in the city about 25 miles northwest of Lansing, CNN affiliate WOOD reported.
"The car in the garage had water. It was beeping, lights were going. My sister's car had water on it," Cyr told WOOD. "We had to get our stuff around, and they had to evacuate us and they pulled up a boat to our porch."
Houston, Minnesota
Near the small southern Minnesota city of Houston, the Root River was jammed up and causing fields to flood Tuesday, CNN affiliate KTTC reported.
That night into Wednesday, the Whitewater River also flooded in the southeastern part of the state, forcing officials to close a section of Minnesota State Highway 74, KTTC reported.
CNN's Dave Hennen contributed to this report.