England cricket captain Joe Root said West Indies fast bowler Shannon Gabriel may have said something he "might regret" in an on-field incident on Monday.
In television footage shared on social media, Root, who was batting at the time, appears to respond to a comment from Gabriel by saying: "Don't use it as an insult. There is nothing wrong with being gay."
The original comment, made by Gabriel during the third Test between West Indies and England in Saint Lucia, was not audible on the microphone on the stump, and Root was coy afterward when asked by reporters what had been said.
"It's Test cricket and (Gabriel) is an emotional guy trying to do everything he can to win a Test match," Root told reporters Monday.
"Sometimes people say things on the field that they might regret, but they should stay on the field."
The England captain added that the bowler is "a good guy who plays hard cricket and is proud to be in the position he is. The battle was a good contest. He's had a wonderful series and he should be proud."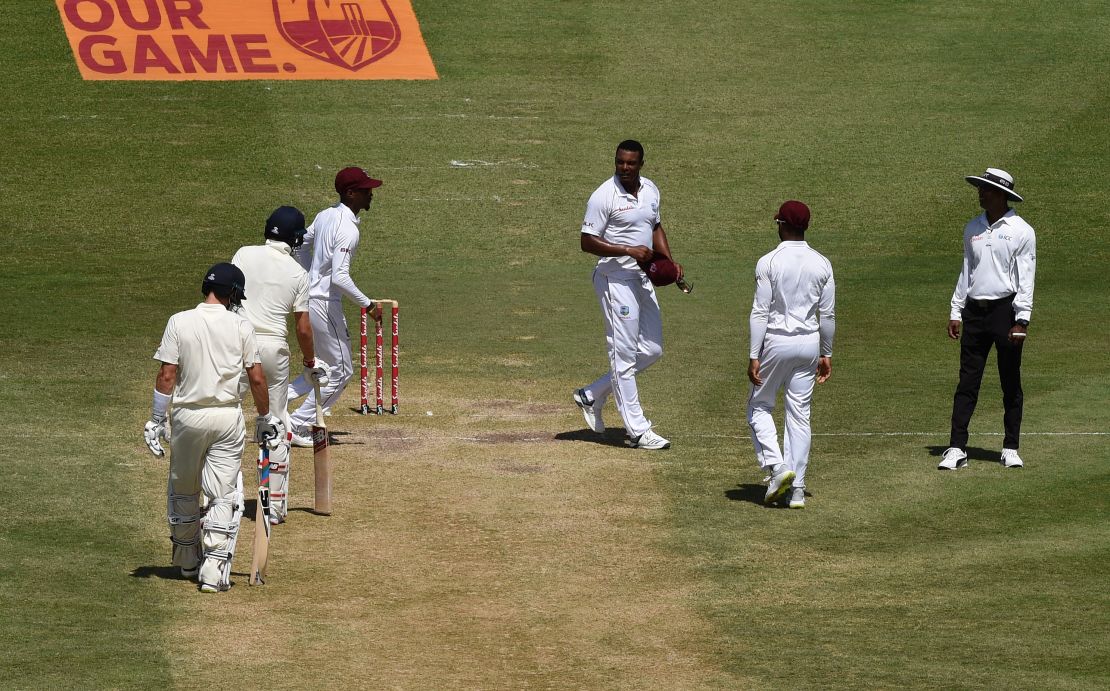 When asked if Gabriel's comment had crossed a line, Root added: "I think it should stay on the field. I don't want anything said in the middle to ruin what's been a good Test series for him and his team."
According to the UK's Press Association news agency, Gabriel was spoken to by at least one of the on-field umpires about his language.
West Indies coach Richard Pybus told the BBC he had yet to receive a report of the incident but that action would be taken if anything unsavory had happened.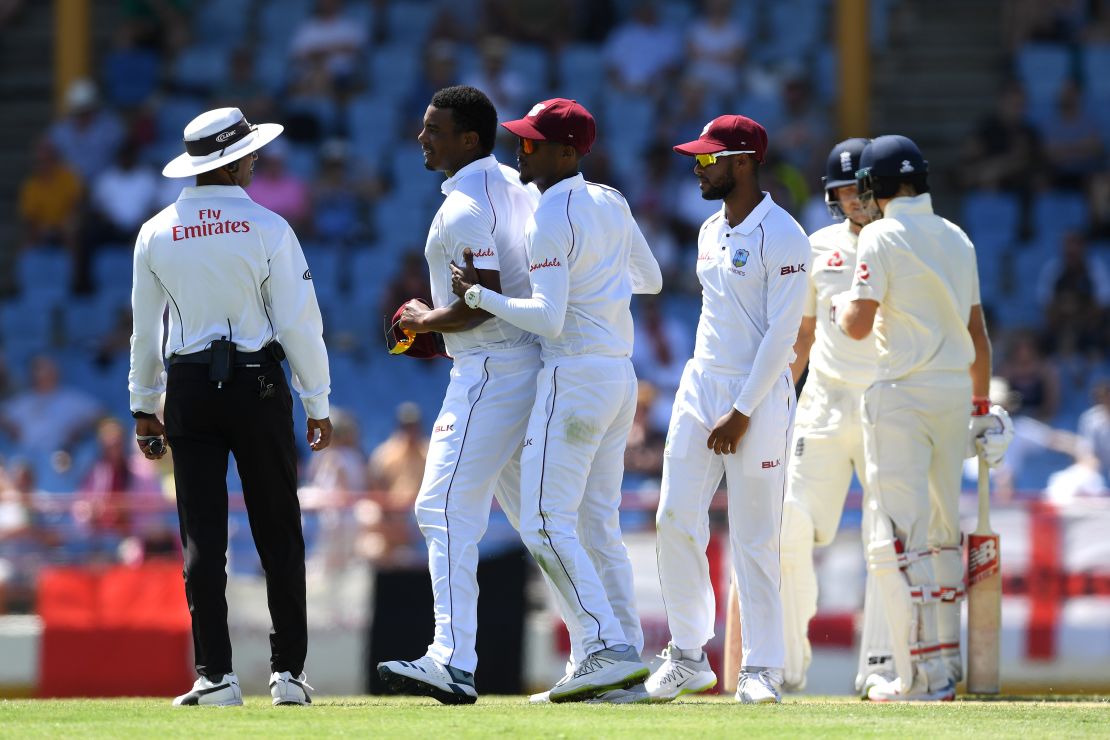 "I think the fast bowlers are always going to try and impose themselves on the game," Pybus added. "It's always a proper tussle out there. I think it is pretty standard.
"Shannon is a proper old-school fast bowler, I think we need to find out if there is anything behind the rumors and then we'll address it."
Visit cnn.com/sport for more news and videos
This is not the first time a stump microphone has broadcast an on-field conversation that has led to controversy.
Last month, Pakistan captain Sarfraz Ahmed was banned for four matches after racist comments he made toward South Africa's Andile Phehlukwayo were picked up.