How do you judge greatness in sport? Can you even compare athletes from different eras? Two classic bar room topics with no finite answers.
Last ski season, all the talk was about Lindsey Vonn's quest to pass Ingemar Stenmark as the most successful racer of all time.
Given Vonn's early retirement through injury, Stenmark's 86 World Cup race wins remains the benchmark, but perhaps there is another measure of greatness. How about being the best in the business for eight years running?
If so, Austria's Marcel Hirscher is already history's best ski racer. He may have retired this week with 67 wins to his name, but the 30-year-old megastar clinched an unprecedented eighth straight World Cup overall crown last season.
Visit CNN.com/Sport for more news, features and videos
By comparison, double Olympic champion Stenmark – a Swedish icon alongside tennis great Bjorn Borg in the late 1970s and early 1980s – only won the overall title three times. Hirscher's nearest rival on the men's circuit was Marc Girardelli, who won five overall titles in nine seasons.
Hirscher also won the slalom and giant slalom World Cup crowns six times each, clinched seven world titles in various disciplines and finally secured double Olympic gold in Pyeongchang in 2018 after taking silver in Sochi four years earlier.
So while Hirscher's name may not transcend skiing in the way that Vonn, or more recently Mikaela Shiffrin, has – for any number of cultural and sociological reasons – he deserves to be recognized as one of sport's – any sports – greatest exponents.
"I would place him in same range as Stenmark. At least," Peter Schrocksnadel, veteran head of the Austrian Ski Federation, told CNN Sport in Kitzbuhel at the annual Hahnekamm races in January.
READ: Lindsey Vonn makes history with bronze in final race of glittering career
READ: Why Kitzbuhel downhill is skiing's wildest ride
Supreme focus
Hirscher, like Stenmark, was a technical expert, excelling in the rhythmic dance of slalom and giant slalom rather than the brute power and bravado of the speed events.
His poise under pressure, and ability to find speed even on the most intricate of courses is legendary. His nearest rival in recent seasons, Henrik Kristoffersen, can attest to the almost supernatural power of Hirscher's second-run charges, calling him, "The king, the greatest."
American Ted Ligety, a double Olympic gold medalist champion and five-time World Cup giant slalom champion, said Hirscher "changed ski racing forever."
"He shifted the paradigm in what we thought was possible on skis," Ligety told Powder magazine. "He forced everyone to raise their level of skiing and at times it felt like a futile effort.
"He seemed to always get better and never seemed to have off days. He did that all while being humble, kind and graceful. A true champion. I will miss competing against him but I have to be honest, part of me won't, he was too good."
Back home in skiing-mad Austria, Hirscher has been a bona fide superstar for years. As a product of his millennial generation, he has a huge social media fan base, following his life in skiing, fitness, car racing, motorbikes and beyond. He even has his own magazine called "Heroes."
Such is his popularity and fame – eclipsing Bayern Munich star David Alaba or tennis player Dominic Thiem – that even going out in public is problematic, according to journalist Florian Madl of Innsbruck-based daily paper Tiroler Tageszeitung.
"He won't walk down the street," Madl told CNN in Kitzbuhel. "It would take 20 minutes to do what should take him 20 seconds."
Hirscher is a five-time Austrian Sports Personality of the Year and was recently named "Champion of Champions" for 2018 by French newspaper L'Equipe, joining sporting greats such as Rafael Nadal, Roger Federer, Usain Bolt and Lionel Messi to have been honored.
In January, Eurosport named him Sportsman of the Year, ahead of fellow nominees such as Novak Djokovic, Simone Biles and Lewis Hamilton.
"What makes Marcel so great? It's himself," added Schrocksnadel.
"He's the most focused skier I know, since ever, and I've been in the business a long time. He doesn't care how many first places he has, he wants to win the next one, that's his focus."
READ: How Special Forces training is speeding up US downhillers
'Hates to lose'
According to Hirscher, his body shape is the "perfect symmetry" for ski racing – not too small or tall and a good weight, and with "good genes" – but he believes his secret is his attention to detail.
And he always credits the team around him for his success. "I am not the better skier," he says. "With my team, I am able to have my equipment on point." But if it was just having the right gear, others could be as good.
Madl added: "He can't lose. And he cannot hide that he can't lose. While someone else is sleeping or relaxing he still picks on things like technique, or bindings or ski material or edge grip or whatever. There's nearly no spare time, he uses all the time for his focus."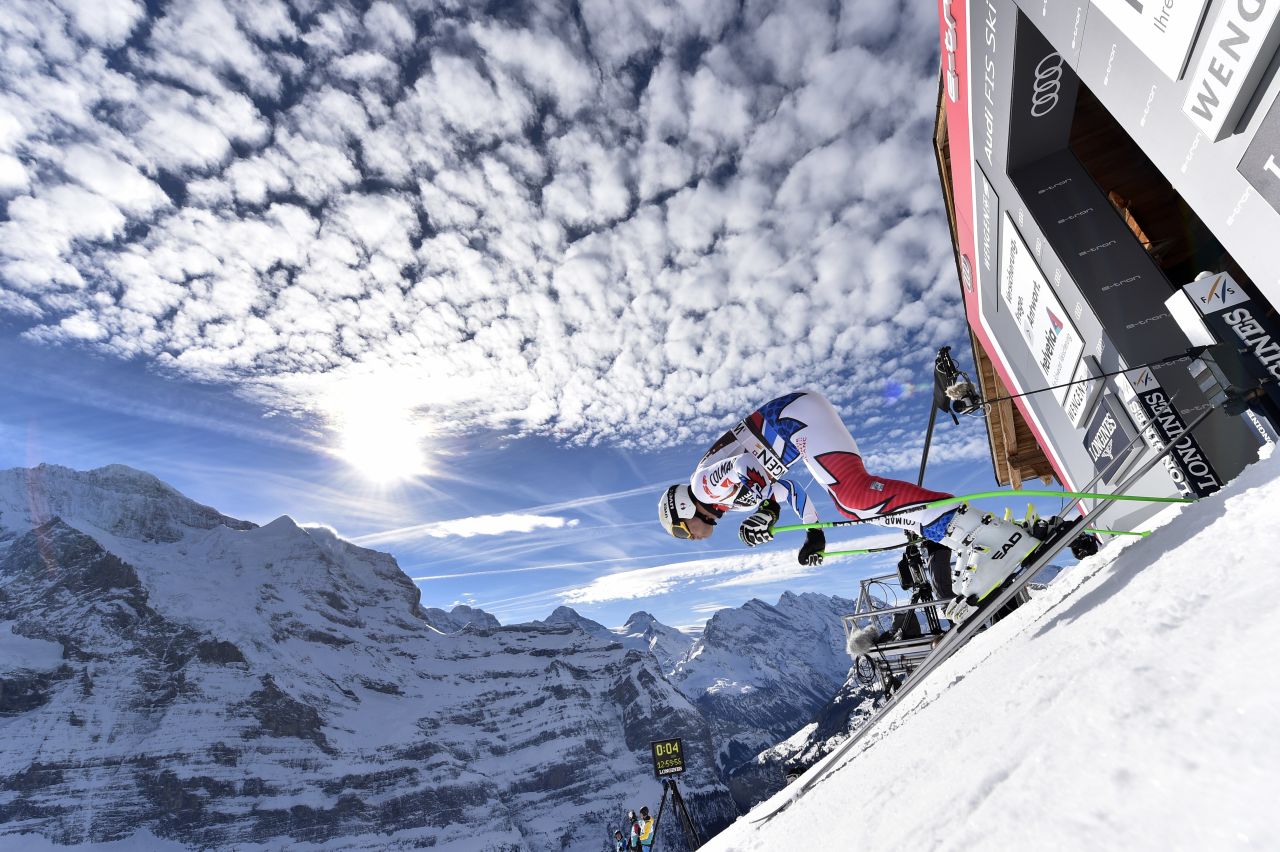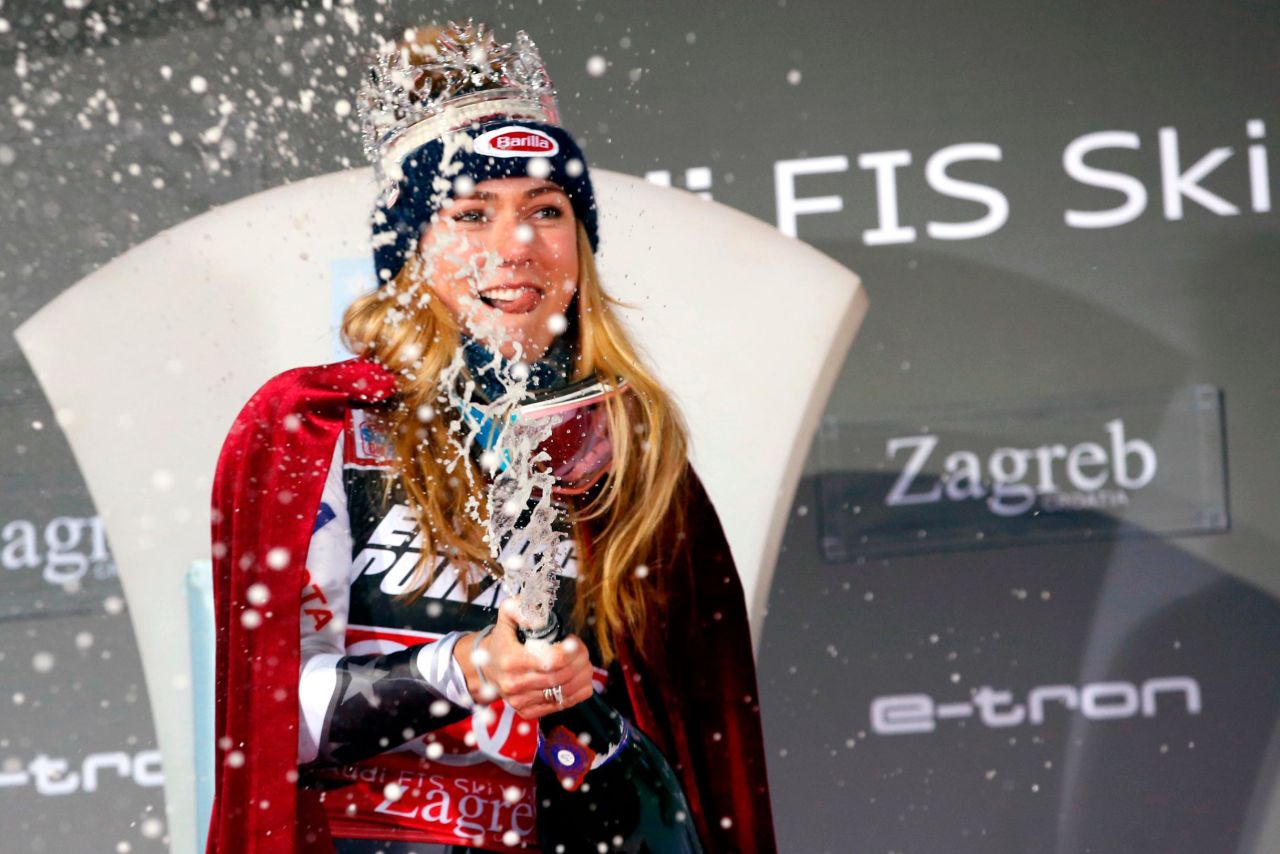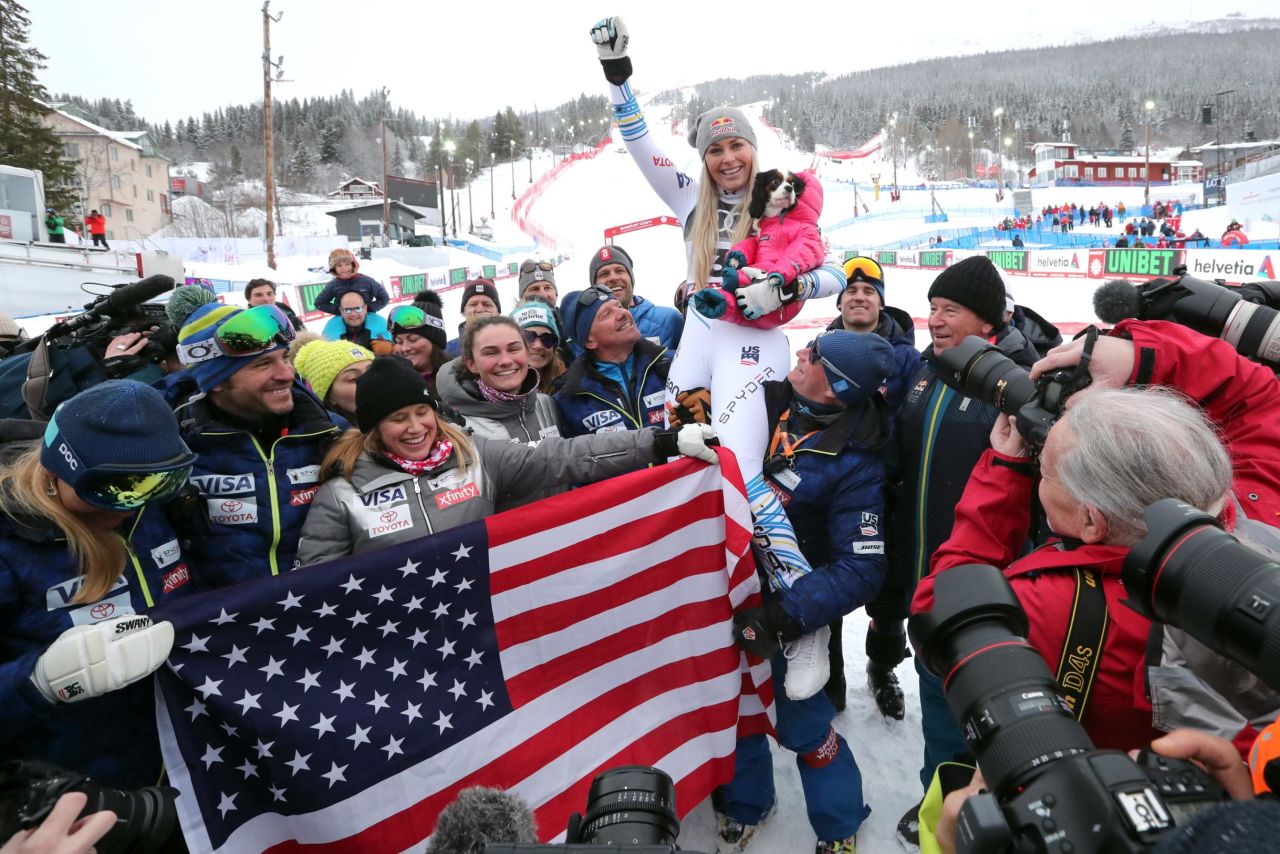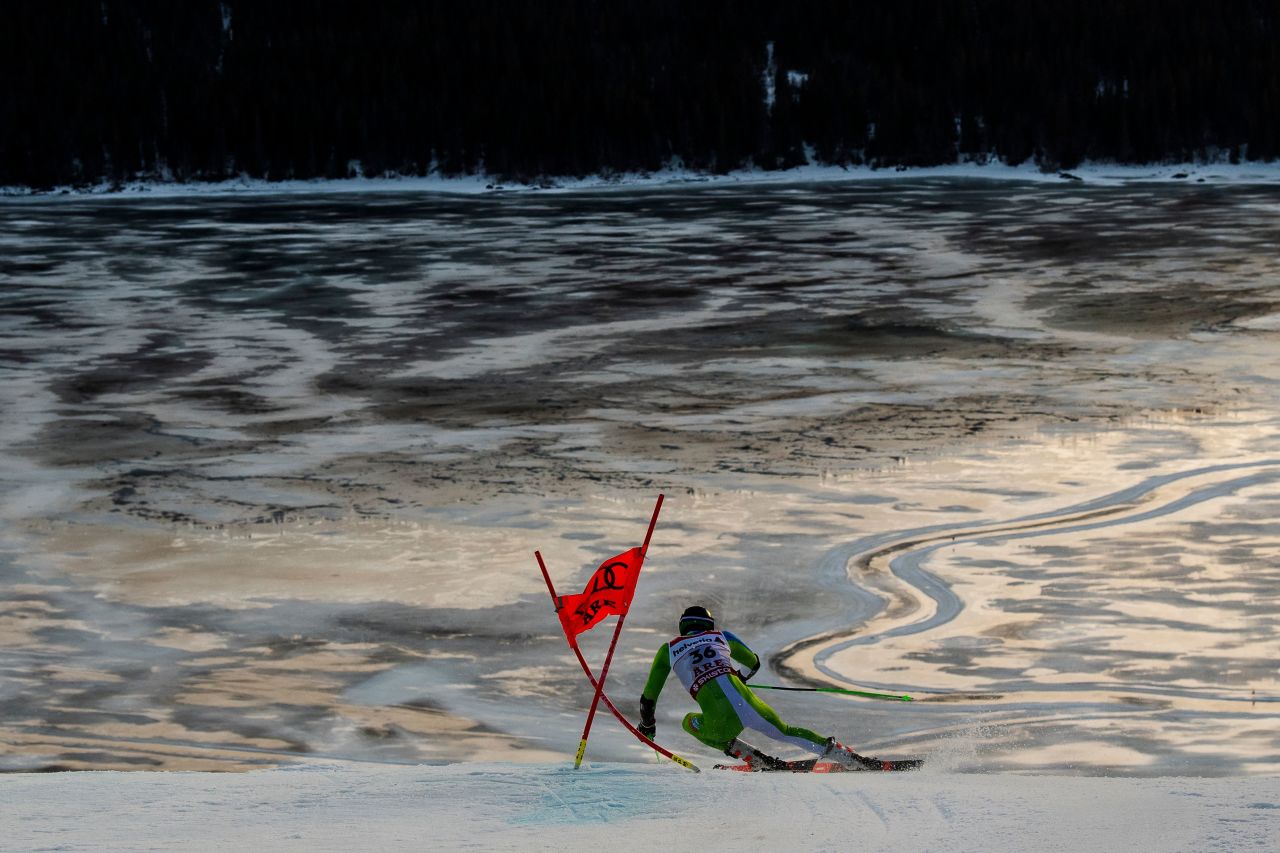 Best photos from the 2019 ski season
Austria has spawned many men's ski greats over the years, including the late Toni Sailer, a seven-time world champion and triple Olympic gold medalist in 1956. Then there's speed merchant Hermann Maier, a four-time World Cup overall winner and double Olympic champion.
But another Austrian legend Franz Klammer says comparisons are worthless, given different events, conditions, equipment, physical fitness, nutrition, competition and other factors.
"It's different, you cannot compare Toni Sailer with Marcel Hirscher," Klammer, the five-time World Cup downhill champion and 1976 OIympic downhill gold medallist, told CNN in Kitzbuhel.
"They are different times, different situations – downhill skiers are different to slalom skiers. But Hirscher is definitely one of the best ever."
READ: Skiing's bucket-list party even Arnie can't miss
'Extremely lucky'
If Hirscher was impressive with nine wins in what would be his final season, his achievements the previous year were arguably more remarkable. He broke his ankle on his first training day on snow in August 2017, fearing his dreams of Olympic glory – even his career – could be over.
But racing with no pressure, he blew away Kristoffersen, and stormed to 13 wins on the World Cup circuit as well as clinching his first Olympic gold medals with the giant slalom and combined in Pyeongchang.
In his regular blog at the end of last season, Hirscher quashed rumours he would switch to the speed disciplines to refresh his motivation.
But when he married his partner Laura last summer and the couple welcomed their first child – a boy – in the autumn, many observers thought ski racing would be pushed into the background.
He hung around for one more glittering year, but retired at the very top of his game this September.
"I always wanted to quit at a moment when I knew I could still win races," he said at his retirement news conference in Salzburg.
"I believe that I was extremely lucky. As an athlete, I go home without any after effects. It was also that I want to play football with my little boy, climb the mountains and do things without any serous injury or pain."
Marcel Hirscher. Skiing's true G.O.A.T?