Lucie was just 16 when she became involved with a Catholic religious community after attending a holiday camp in Switzerland. At the time, she told CNN, she was "very, very, very alone" and looking for friends and affection.
What she found at first was "really like a family," she said. But two years later – by which time she was preparing to become an "oblate," a lay person affiliated with a religious order – she says a pattern of sexual abuse by a charismatic priest who she considered her spiritual father began.
It took 15 years for Lucie – a pseudonym used at her request to protect her family – to realize that what she says she experienced over several months in the 1990s was abuse. At the time, just 18 years old, she felt "disgusted" by the physical intimacy she says the priest forced on her but also wracked by guilt and powerless to stop him.
"It was like automatic you know. He wanted to go to the end – to ejaculation – and I was just like an object for him and I had a feeling he did this a lot of times," she said.
Her story is not unique.
CNN has spoken to several other women who say they are victims of the devastating sexual, psychological and spiritual abuse they suffered within the Community of St. John.
For Liene Moreau, who says she was abused by a priest in France for 15 years, starting when she was a novice, or trainee nun, in her 20s, the breach of trust and of faith were the hardest part to deal with.
"The psychological abuse was worse than the sexual abuse; it's my inner life, he took my dignity, my femininity, all that I was. And still today it is very hard to have confidence in myself," she said.
'Acts contrary to chastity'
The order to which the women belonged, the Contemplative Sisters of St. John, was founded at St. Jodard in the Loire region of France, in the early 1980s – one of three orders set up by Father Marie-Dominique Philippe.
Laurence Poujade, a former nun who now heads a victims' organization, says Philippe's doctrine – and his crimes – are at the heart of the order's problems today.
"He believed that because he was involved in mysticism, everything was possible," she told CNN. "But no, everything was not possible.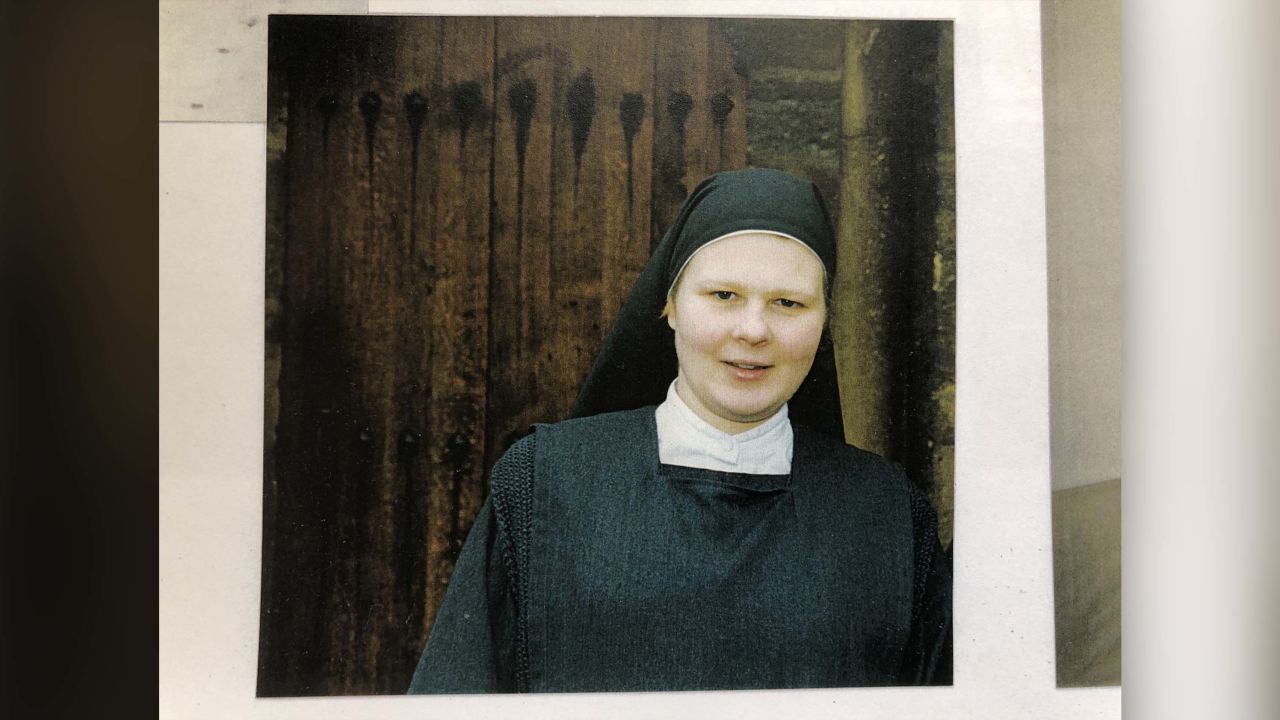 "I think very often about the victims who will never be able to be heard," she said. "We are talking about victims who don't speak out, but what about those who went straight to psychiatric hospitals, what about those who mutilated themselves? I know of one case, her parents called me to tell she had cut out her own tongue. What can you say? What can have happened for a victim to do that?"
In 2013, seven years after his death, the Brothers of St. John revealed that Philippe "had committed acts contrary to chastity with several adult women whom he accompanied at the time." Nuns were among the victims of this abuse, the order later confirmed. For years, there were also rumors about other priests and other victims within the order.