Three lawmakers walked out of UK Prime Minister Theresa May's Conservative party on Wednesday, joining a new group in Parliament that has blown up the British political landscape in less than three days.
The trio's dramatic decision to join a group of eight independent MPs, who split from the opposition Labour Party earlier this week, caused consternation at Westminster. They denounced May's "disastrous" handling of Brexit, condemned the Conservative Party's shift to the right and warned it was in danger of being taken over by extremists.
Their announcement was timed for maximum impact, dropping just before the weekly session of Prime Minister's Questions. In a move freighted with symbolism, the three ex-Conservative MPs joined the eight former Labour lawmakers on the opposition benches in Parliament on Wednesday.
The move could mark the start of a reshaping of British politics as the clock continues to tick down to March 29, when the UK is due to leave the European Union. With 37 days to go, Parliament has still not approved a Brexit deal.
In a joint letter to May, Heidi Allen, Anna Soubry and Sarah Wollaston blamed their departure on the government's "dismal failure to stand up to the hard line ERG [European research Group]," whose members advocate a no-deal Brexit. The three lawmakers, who have been vocal anti-Brexit campaigners, said that Britain's exit from the EU had "re-defined the Conservative Party – undoing all the efforts to modernize it."
"We find it unconscionable that a Party once trusted on the economy, more than any other, is now recklessly marching the country to the cliff edge of no deal," the group said. "No responsible government should knowingly and deliberately inflict the dire consequences of such a destructive exit on individuals, communities and businesses and put at risk the prospect of ending austerity."
The MPs also rejected what they say May has presented as a "false binary choice" between a "bad deal" and a "no deal," slamming her strategy of "running down the clock" to Brexit.
May said in a statement on Wednesday that she was "saddened" by the lawmakers' decision to quit the party, but was determined to deliver on Brexit, affirming that it was "the right thing for the country."
The Independent Group was formed on Monday when seven MPs, including Chuka Umunna, Chris Leslie and Luciana Berger, resigned from Labour. An eighth Labour MP, Joan Ryan, joined their ranks on Tuesday evening. The group said variously that they had become ashamed of the Labour party and its shift to the hard-left, denouncing opposition leader Jeremy Corbyn's handling of a wave of anti-Semitism and "betrayal" on Brexit.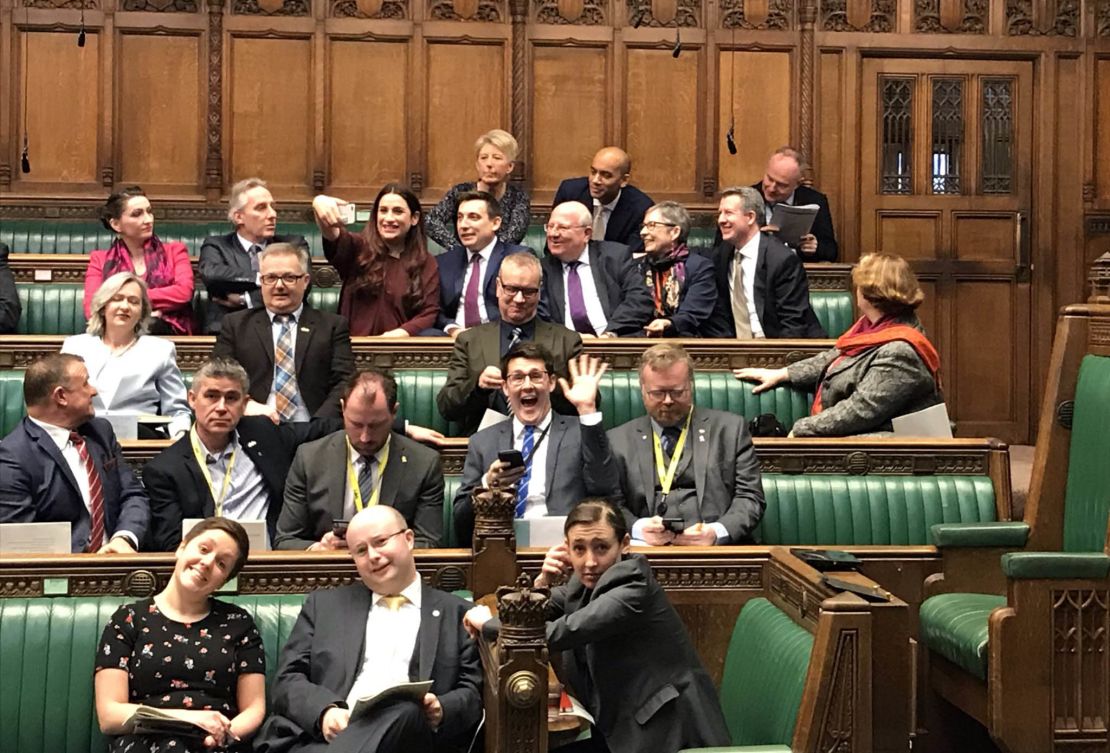 A photo shared by MP John Lamont showed a smiling Berger snapping a selfie of the group as they took their seats in the House of Commons. But none of the group asked a question of the Prime Minister, as she appeared before MPs for her weekly grilling, and the defections were barely addressed. The mood in the House of Commons seemed more subdued than usual.
The closest May came to acknowledging the issue was when she attacked Corbyn over anti-Semitism in his party, cited as a reason for some of the defectors leaving his party.
May said she never thought she would see the day when "a once proud Labour party was accused of institutional Semitism by a member of that party," or, equally, when Jewish people in the UK "were concerned about their future."
Responding to those accusations, Corbyn said that "anti-Semitism has no place whatsoever in any of our political parties, in our lives, in our society," before laying into the Prime Minister for "pretending to negotiate" a Brexit deal with just 37 days to go.
May, who will travel to Brussels later in the day, maintained that she was still working on alternative arrangements on the Irish backstop – an insurance policy designed to avoid a hard border between Northern Ireland and the Republic of Ireland. She also reiterated her position that a no-deal exit from the EU could only be taken off the table by agreeing a deal.
Speaking at a press conference later, Allen, Wollaston and Soubry said the Prime Minister had been bullied by hard-line Brexiteers onto the brink of a no-deal Brexit.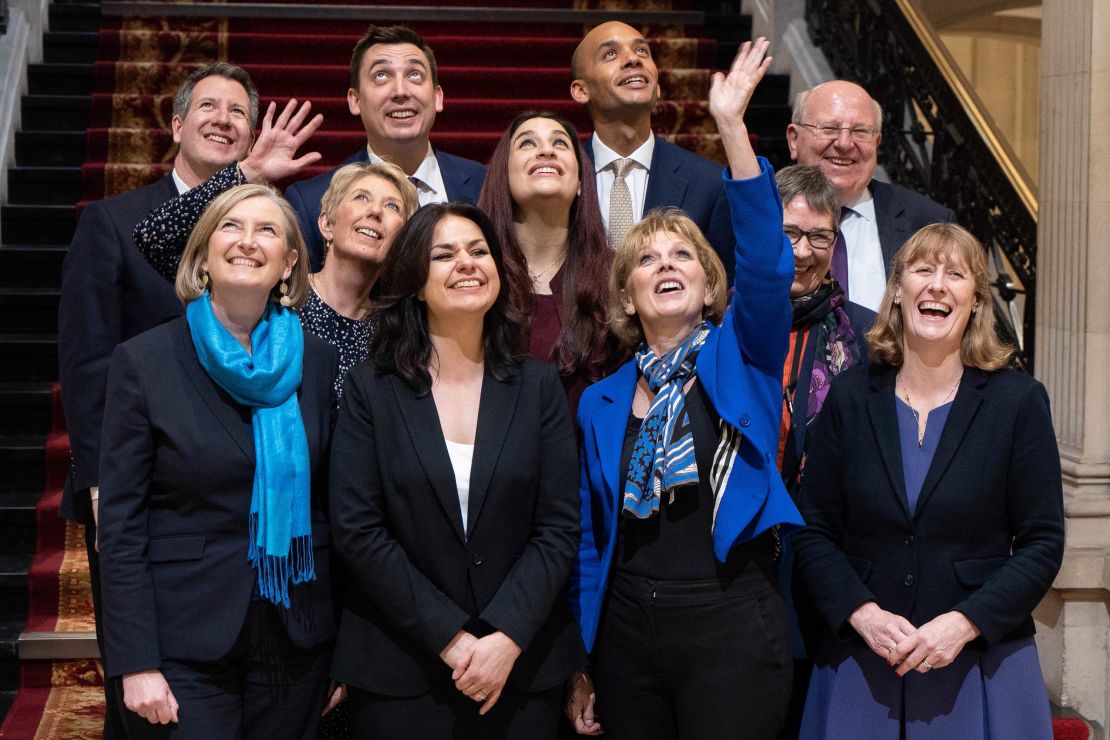 Soubry said the issue could prompt more defections. "There are a number of our colleagues that are deeply unhappy, particularly about no-deal Brexit," Soubry said, responding to a question about whether more Conservative MPs would follow their lead. "We do expect people to stand up for what they know is right for our country, which is not a no-deal Brexit."
The question now is whether the now 11-strong Independent Group will establish itself as a new party, and it if does, whether it will have any success at general election.
Britain's electoral system makes it tough for any new political party to win representation in Parliament. A group that broke from Labour in the 1980s, the Social Democratic Party, fizzled after some early successes.
But small parties can nevertheless wield significant influence over larger ones. "UKIP is an example of a party that won sufficient votes to frighten the Conservatives into changing its policy very significantly, ultimately forcing a vote on Brexit," Tim Bale, professor of politics at Queen Mary University of London, told CNN on Tuesday.