ABC and NBC each play spy games, reasonably well, with two new series: "Whiskey Cavalier" – a fun drama with an awful name, which the network will try to boost with a post-Oscars preview – and "The Enemy Within," essentially NBC's latest attempt to do another version of "The Blacklist," only with a female twist.
Of course, both shows involve FBI agents named Will who are reluctantly forced to work with female CIA operatives, so who says the networks don't have any original ideas?
Mixing action and comedy, "Whiskey Cavalier" stars Scott Foley ("Scandal") as the FBI agent with that unfortunate code name, a.k.a. Will Chase, who is introduced when he's an emotional wreck over a bad breakup.
Still, there's nothing to snap a guy – or at least, a super-spy – out of his funk like an elaborate mission, one that brings Will into contact with Frankie Trowbridge ("The Walking Dead's" Lauren Cohan), who is working another angle of the case.
One needn't be clairvoyant to see that the squabbling duo – and several other team members – will eventually be thrown together in a "Mission: Impossible"-type fashion, but it's still surprisingly fun getting there, thanks to the breezy interplay among the cast, which also includes Ana Ortiz, Josh Hopkins and Tyler James Williams.
Producers Bill Lawrence and David Hemingson have both worked primarily in comedy, which helps explain the cheeky tone. "Whiskey Cavalier" isn't a particularly stiff drink, and there's always a danger that the "Moonlighting"-style banter between attractive leads will funnel the show toward narrative dead ends.
Still, if there's room for a light-hearted spy procedural right now, the show feels like a pretty top-shelf version of one.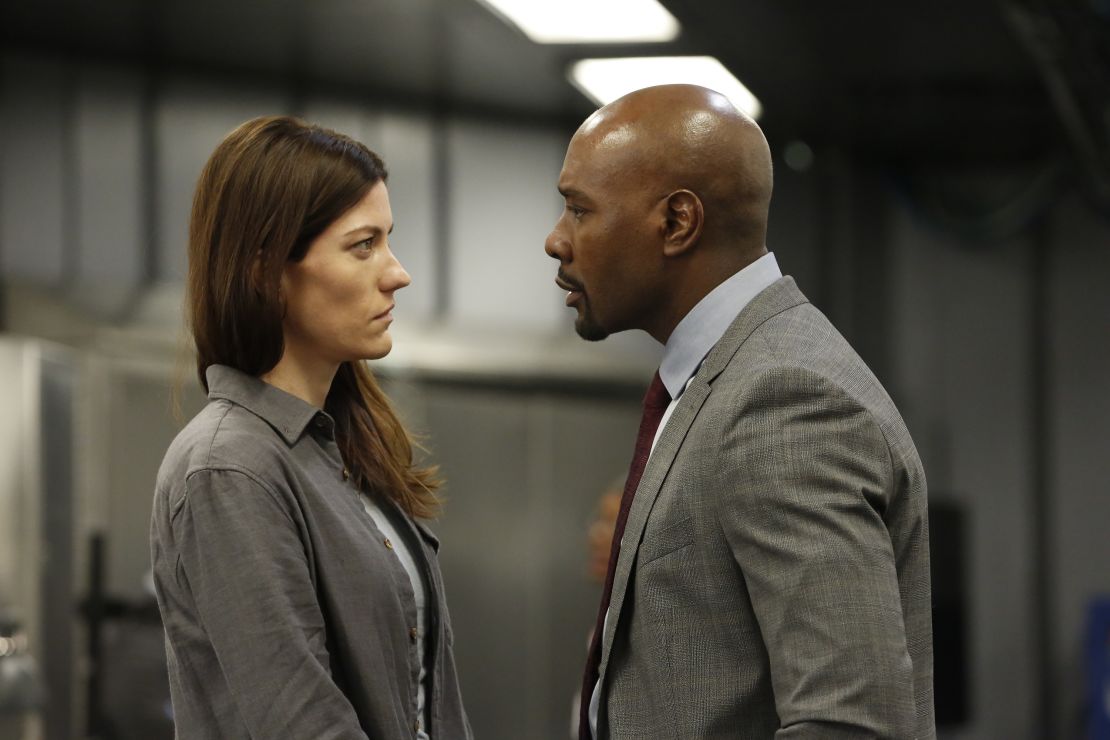 There aren't many laughs, by contrast, in "The Enemy Within," which casts Jennifer Carpenter ("Dexter") as Erica Shepherd, a former CIA operative serving time in a Supermax facility for having betrayed her country.
Faced with a threat on U.S. soil, FBI agent Will Keaton (Morris Chestnut) is coerced by his bosses into soliciting help from Shepherd, who one of his colleagues refers to as "Hannibal Lecter," which is pretty close to the vibe. As an added bonus, there's a tragic history connecting her and Will, fueling tension between them.
Again, there's nothing particularly novel about the "It Takes a Thief" set-up, and Shepherd's motivation – given away in the advertising for the show – is fairly uninspired; still, "Enemy Within" conjures enough twists and serialized crumbs within its threat-of-the-week capers to sustain interest across the three episodes previewed, thanks in part to an overarching plot involving the shadowy figure that Shepherd went to prison for aiding.
NBC has rather steadfastly kept hammering away at this genre with decidedly mixed results over the last few years, rotating in "The Blacklist" wannabes behind "The Voice."
Grading on that curve, "The Enemy Within" doesn't bring much new to the party but offers enough polish on this earnestly played, tried-and-true formula so as not to be, unlike some of these shows, its own worst enemy.
"Whiskey Cavalier" premieres Feb. 24 after the Oscars and will regularly air Wednesdays at 10 p.m. on ABC.
"The Enemy Within" premieres Feb. 25 at 10 p.m. on NBC.