Want to become a racehorse owner but don't want to break the bank?
The "Sport of Kings" may be dominated by royalty, rock stars, celebrities and tycoons, but for racing fans with more moderate cash reserves there are several cost-effective ways to buy into the sport.
There is, though, one caveat: just like with any investment, pouring your money into owning a thoroughbred racehorse comes with a certain degree of risk.
Visit CNN.com/Sport for more news, features and video
"You need a budget, you need advisers, you need expertise, you need a degree of good fortune and also the ability to take the ups and the downs," Jimmy George, the marketing director of Europe's leading bloodstock auctioneers Tattersalls, told CNN Sport.
"Because almost by definition, you'll end up going to the races as an owner, and coming back with a loser more often than a winner."
READ: Racing's top powerhouses: From royal families to Irish farms
$4.8 million for a yearling
Owning a racehorse outright can be costly, and the chances of striking it rich are low.
In October, buyers at Tattersalls' annual sale of Europe's top yearlings – young, untrained horses – in Newmarket, England, spent a record 162 million guineas ($220 million).
This included an eye-watering $4.8 million for a colt sired by legendary stallion Dubawi, which was snapped up by members of the Qatari royal family after a frenzied bidding war.
For those with more modest means, horses can range from about $2,000-$20,000, according to the UK's Racehorse Owners Association (ROA).
Training a racehorse doesn't come cheap, either. The average cost of training and racing a racehorse in Britain is $29,280 a year, says the ROA.
No wonder more than 60% of all racehorses trained in Britain are held either in a joint ownership, syndicate or partnership.
READ: The World's richest horses races: The top six prize pots in racing
Syndicates
Syndicates typically offer members the chance to own part of a racehorse in return for a financial contribution.
Membership usually comes with some real perks, such as yard visits to see your horse in training, going to the races as an owner (which will give you access to areas closed off for regular fans, such as the owners' and trainers' bar or the parade ring), and regular updates about your racer from its trainer.
Most syndicates will pay members a percentage of any prize money the horse earns, or any proceeds from a possible sale of the horse or its breeding rights.
With $208 million of prize money up for grabs in British racing last year, this can be a potentially lucrative option. But it is worth checking if the initial lump sum includes racing and training fees, such as veterinary bills and transport to and from races.
READ: Buyers seek next Justify at 'Superbowl' of auctions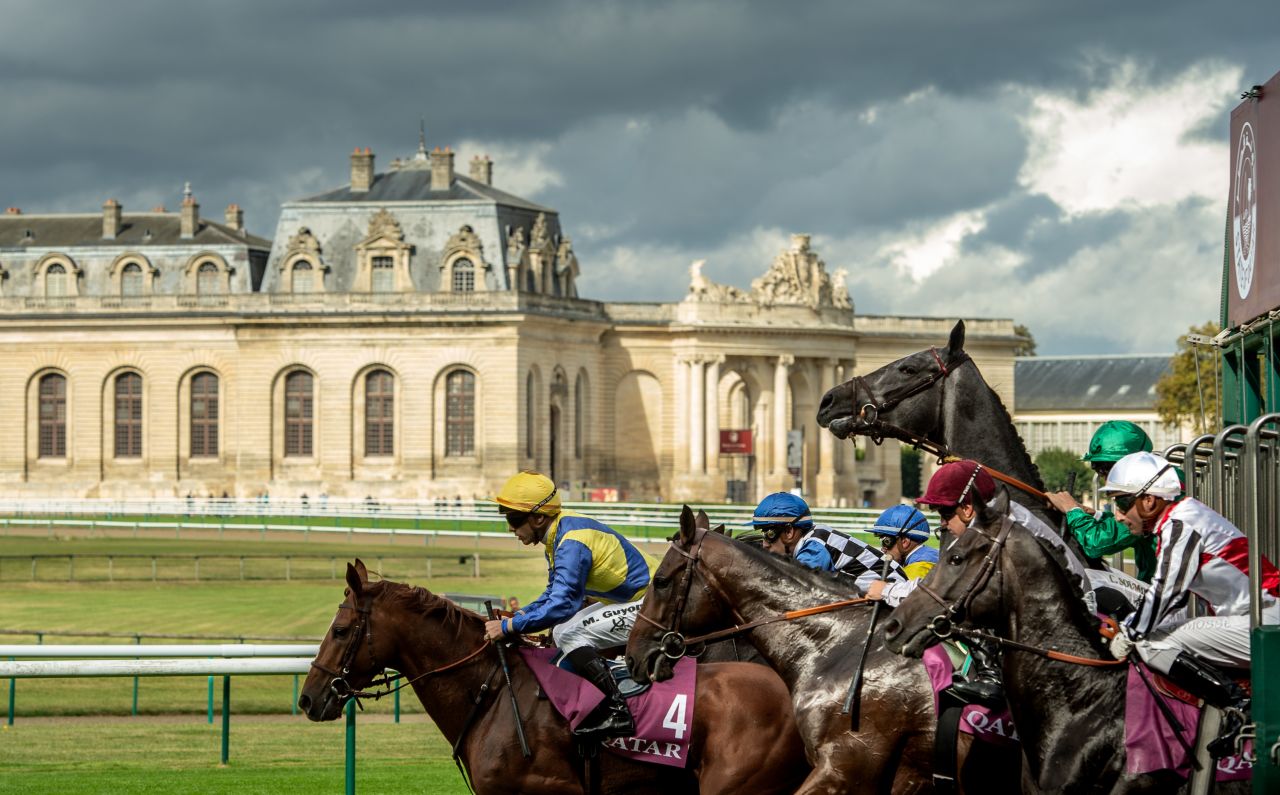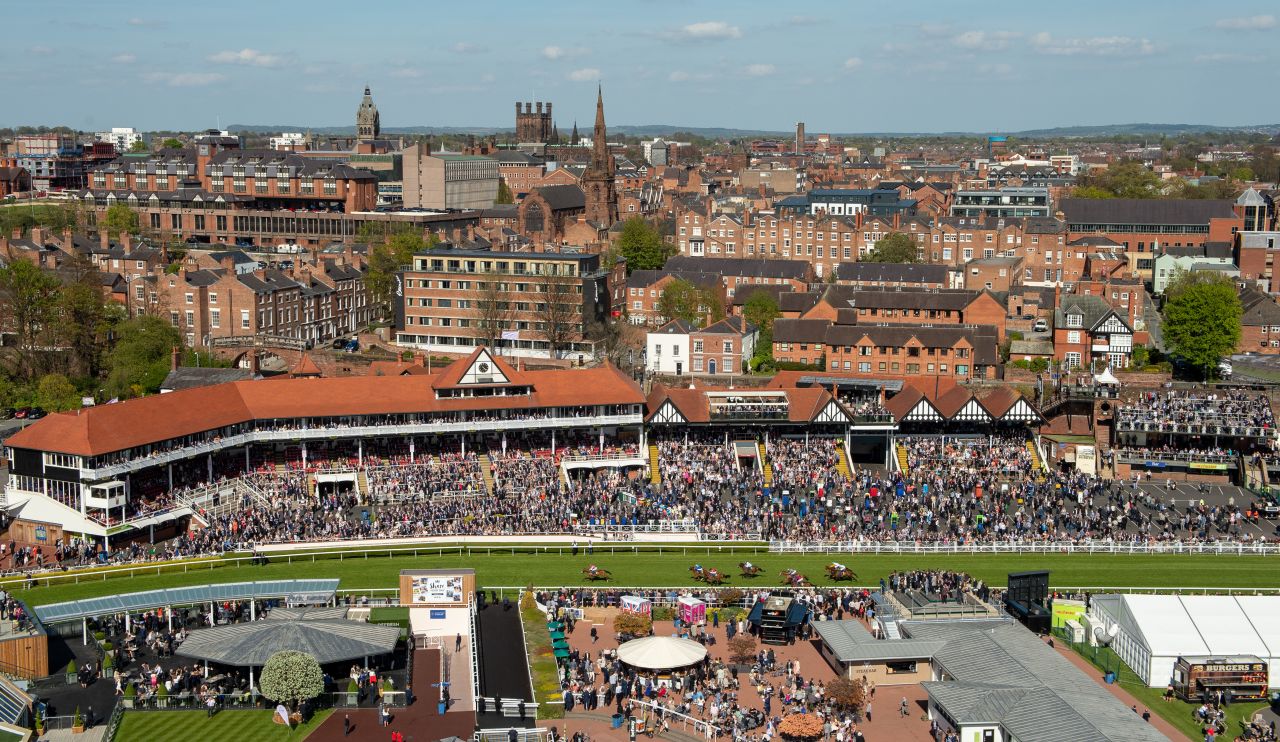 Stunning shots from horse racing's photographer of the year
Syndicates can vary hugely in costs.
Take Middleham Park Racing, an English syndicate which has produced more than 1,000 winners, according to its website. A 5 percent share in a two-year-old brown filly sired by former 2,000 Guineas winner Dawn Approach will set you back $2,853, plus a monthly fee of $188. A 2.5 percent stake will cost $1,426 upfront plus a monthly installment of $104.
Highclere Thoroughbred Racing offers shares in its runners of between $9,015 and $61,610 each, which covers all costs to the end of the horse's two-year old career. "A smaller additional sum, which is clearly stated on the agreement form, is due for the second year," it said on its website.
Founded in 1992, Highclere has grown into one of Europe's top syndicates, producing seven European champions, who have won more than $16 million in prize money. Its bloodstock adviser is John Warren, who also advises Britain's Queen Elizabeth II.
The syndicate took its name from Highclere Castle, a stately pile in the south of England where the television series "Downton Abbey" was filmed. It's also the ancestral home of the syndicate's founder, chairman and managing director, Harry Herbert.
Joining one of Highclere's syndicates also gives you a chance to rub shoulders with the rich and famous, as previous owners have included actress Elizabeth Hurley, Downtown Abbey star Hugh Bonneville and former Manchester United manager Alex Ferguson.
READ: Why Frankel is 'rock 'n' roll' at stud
Racing clubs
A cheaper alternative may be to join a racing club, which charges an annual fee in return for similar perks to those in a syndicate. The only difference is that members don't own a stake in the horse, which reduces the cost. Most racing clubs will give their members a share of any prize money, but it's worth checking out beforehand.
Elite Racing Club is an England-based group of about 10,000 members, which has been in the business for over a quarter of a century and races in its own black and white colors. It has a year-long membership fee of less than $22 a month.
In 2017, the club struck gold when one of its own-bred racers, four-year-old filly Marsha, was sold at auction to Ireland's Coolmore Stud for a European record of $8.2 million. Elite said at the time the proceeds from the sale would be reinvested in its future breeding programs.
"When you are entering into racehorse ownership for the first time, the most important thing to establish in your own mind, before you go any further, is how much you are prepared to spend," said George.
"But there are an awful lot of opportunities out there for race horse owners, in Britain and throughout Europe and further afield. It's a global sport."