Security forces fired tear gas Friday as demonstrators staged one of Algeria's biggest protests in decades, days before ailing President Abdelaziz Bouteflika is set to run formally for a fifth term.
Protesters are demanding that the 81-year-old leader withdraw from the April 18 election. A sea of protesters filled multiple streets in the capital, Algiers, and other cities across the North African country in what's considered one of the largest displays of public discontent since the 1954-1962 war of independence from France.
Bouteflika, who was elected in 1999, suffered a stroke in 2013 and has rarely been seen in public since then. He announced his intention to seek a fifth term February 10 in a statement published by the state news agency. The move sparked anger on Algerian streets and ignited a countrywide string of protests.
It is widely believed that the President is largely incapacitated, leaving the reins of the country in the hands of a military and civilian elite.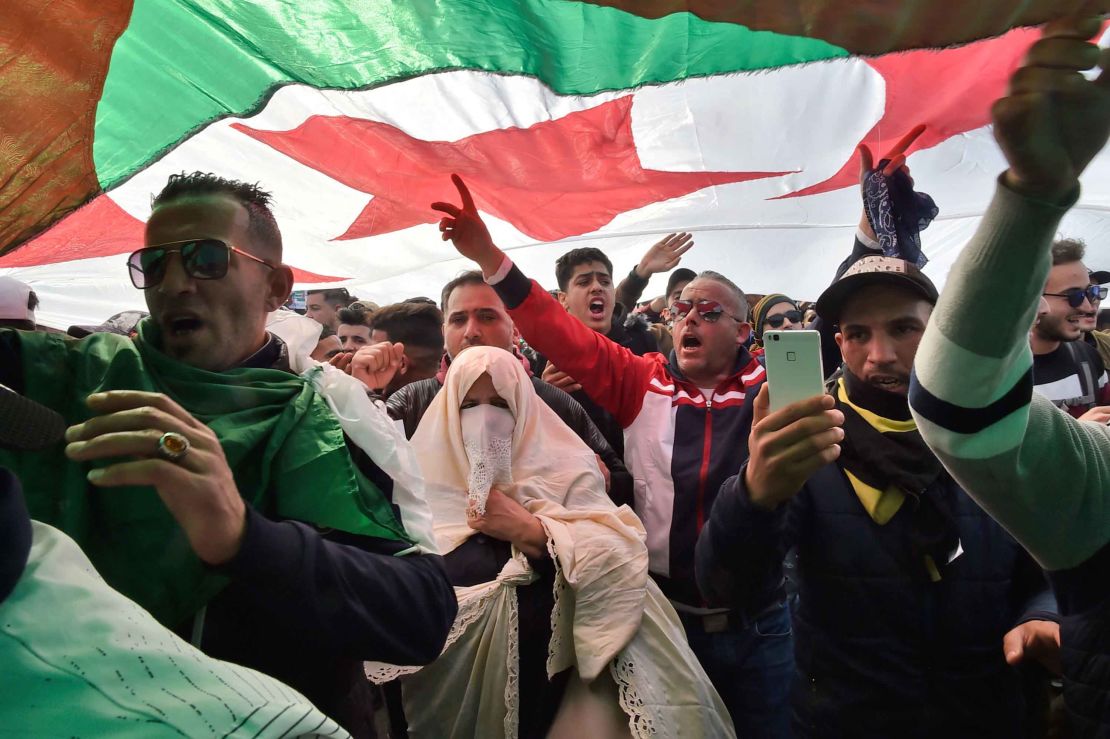 He is expected to submit a formal application to seek re-election Sunday, prompting demonstrators to mobilize over the past week.
The opaque group surrounding the President – known as le pouvoir, or the power – is believed to have been unable to choose a successor to ensure the continuity of the National Liberation Front, the country's ruling party.
On Friday, protesters chanted, "Republic, not monarchy," and "No to the fifth mandate," among other slogans rejecting the continuation of Bouteflika's term. Some placards read "leave means leave."
"Why do they want to impose upon us a sick president who cannot even address the nation?" asked 56-year-old protester Filali Badredine, a manager in a private company.
Mohamed Abdellah, 58, said, "The President is sick. The whole country is sick."
Protesters also called for the dissolution of parliament and the cancellation of the upcoming presidential elections.
Dozens of protesters were arrested during Friday's demonstrations, a local activist told CNN.
Video on social media showed protesters this week setting pictures of Bouteflika on fire amid whistles and cheers. Students on campuses marched to chants calling for his resignation. Such scenes are uncommon in a country tightly controlled by security services.
Veterans of the country's war of independence largely make up Algeria's leadership.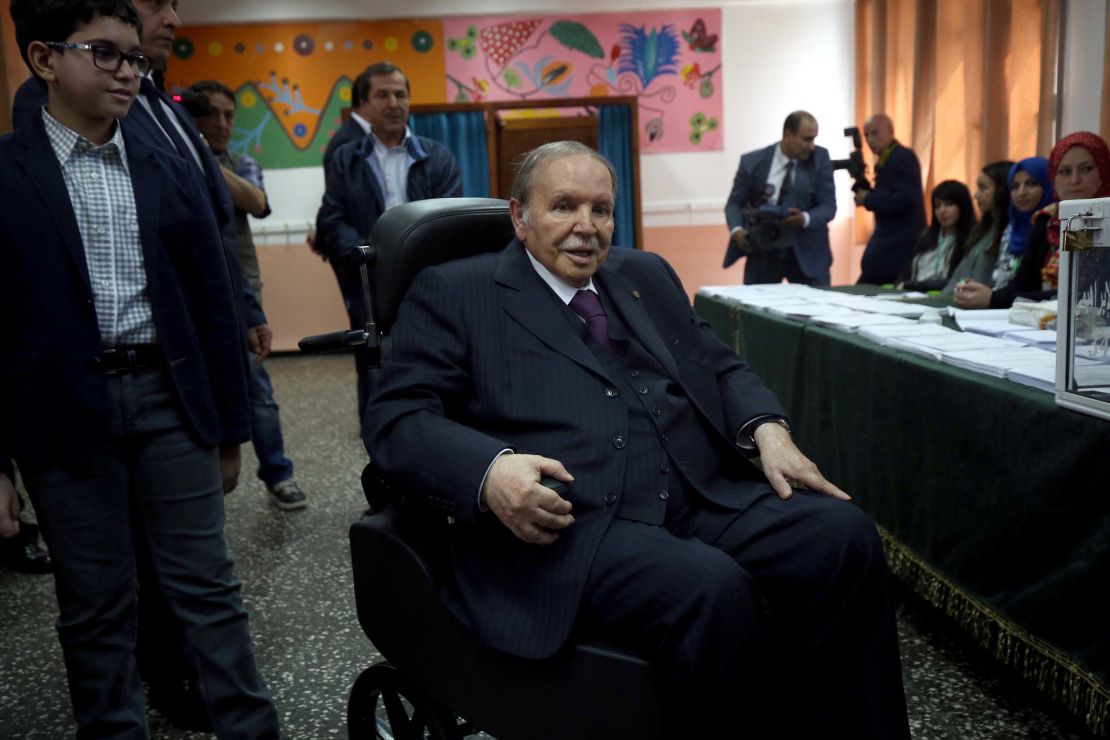 The ruling party has repeatedly said the elections would be "free and transparent."
"Nothing can prevent the Algerian people from freely electing a President of the Republic," Prime Minister Ahmed Ouyahia said Thursday, according to the state-run Algeria Press Service.
An unspecified number of Algerian journalists were arrested Thursday as they staged a demonstration calling for greater press freedom and policy reforms, according to the news agency.
Meanwhile, security services have issued a warning about false news to "harm public opinion," it reported.
Authorities have reportedly partially shut down internet services around the country. NetBlocks.org's Internet Shutdown Observatory said it detected multiple internet disruptions across Algeria, including targeted network shutdowns that included major protest areas of Algiers, Tizi Ouzou and Bordj Menaiel.
Journalist Elias Filali reported from Algiers, and CNN's Tamara Qiblawi reported and wrote from Beirut, Lebanon. CNN's Gianluca Mezzofiore contributed to this report.