Story highlights
Roger Federer reaches 100 career titles
Wins Dubai title for eighth time
Only Jimmy Connors (109) is ahead
Roger Federer claimed the 100th title of his remarkable career with a straight sets victory over Greece's Stefanos Tsitsipas to win the Dubai Championship Saturday for the eighth time.
The 37-year-old Swiss maestro is just the second man after American Jimmy Connors to reach a century of tournament wins, a run he started way back in 2001 in Milan.
"It's an absolute dream come true right now," Federer said after wrapping up his latest triumph 6-4 6-4 in just 69 minutes.
It was also partial revenge for the shattering defeat Federer suffered against the up and coming Tsitsipas in the last 16 in his defense of the Australian Open crown in January.
Federer, who moves back to number four in the world, had endured a frustrating wait since lifting his 99th tour-level trophy last October in Basel, while the 20-year-old Tsitsipas was fresh from claiming the Marseille Open crown last weekend.
"I'm delighted. It's great to win my eighth here in Dubai and in combination with my 100th singles title," he said.
"Tough conditions and tough opponents. To win in Marseille and then come here was difficult for Stefanos."
Federer on top form
Federer imposed himself on his youthful opponent from the start, breaking him in the very first game and then saving two break points when serving for the opening set.
The second was closer, but Federer made his breakthrough against the Tsitsipas delivery in the ninth game and served out to love to clinch the title and enter the tennis history books.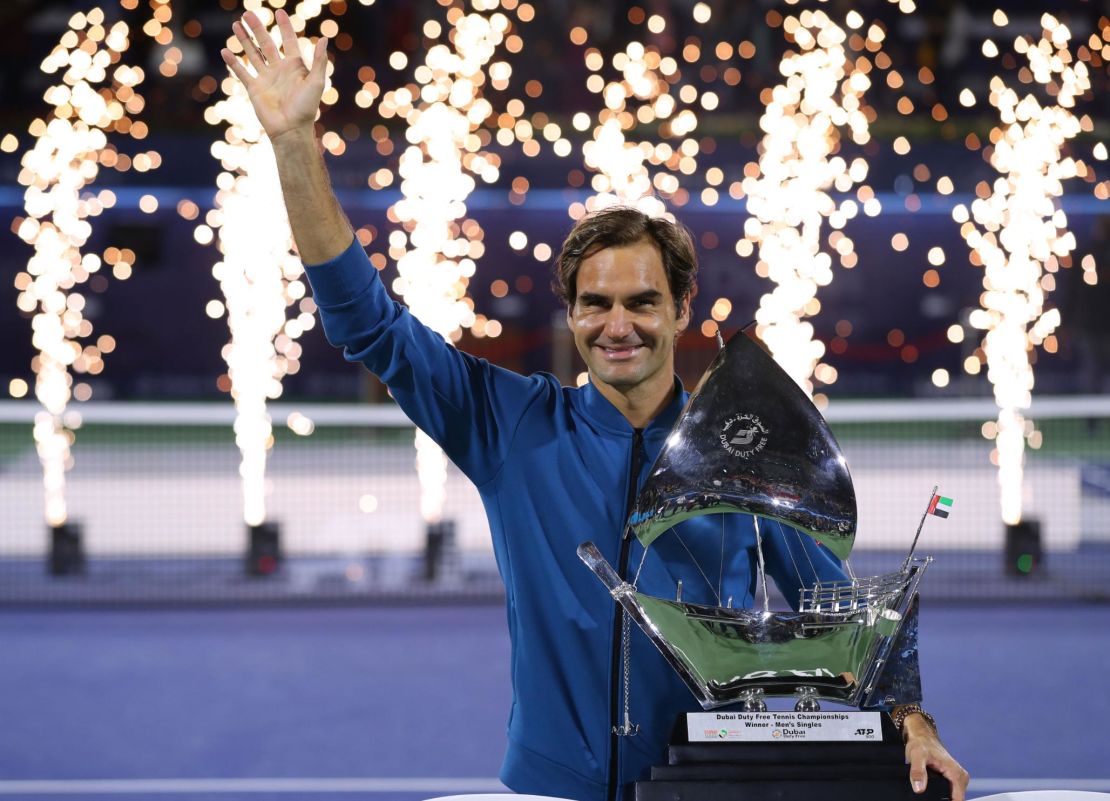 "I don't know if he was born when I won my first title," he joked about his youthful opponent in the on-court interviews, but Federer's longevity has been remarkable.
Since his first title as a 19-year-old, Federer has won at least one trophy in every season since with at least four titles in 16 of the past 18 seasons, including a record 20 grand slam crowns.
Frenchman Julien Boutter faced him in that Milan final and at the time had no inkling he would go on to dominate tennis for so many years.
"He was still so young, still far from the top 10, never mind the best player in the world. It's not possible to say, but it's not impossible for him," he told CNN.
Only Connors with 109 titles stands ahead of him, within Federer's reach if he can stay motivated and injury free.
"I'm just happy that I'm still healthy, that I've got such a wonderful team, my family who have supported me for so, so long. I can't thank them enough," he reflected.
"If I reach milestones like this along the way it's wonderful, but I'm really not here to shatter all the records.
Visit CNN.com/Sport for more news, features and video
"What Jimmy did was an unbelievable achievement and he should be proud of that. I'm proud of other things I have done. It was a special evening playing Stefanos and seeing the future coming up. It's part of the journey."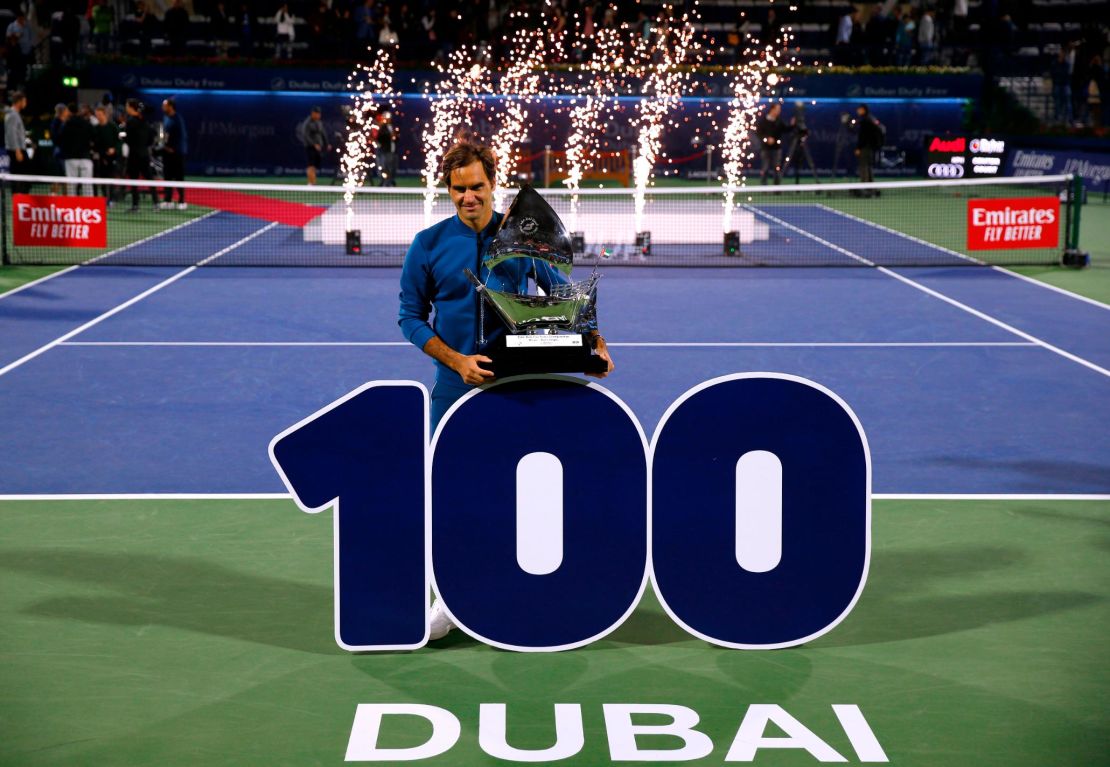 The beaten Tsitsipas, who has entered the top 10 after his recent exploits, was also warm in his praise of his tennis hero.
"It's an honor to play Roger, I have been idolizing you since I was a kid, watching you on TV.
"I would like to personally congratulate you for 100. You have created history in tennis," he said.