Over the past 138 years, a small business in Columbus, Ohio, has persevered through the Great Depression, two World Wars, the Great Recession and 25 presidents.
But E.E. Ward Moving & Storage's crowning achievement is that it has remained the oldest continuously operating black-owned business in the United States, a distinction recognized by the Department of Commerce and mentioned in the Congressional Record.
The company, which started off with just two horses and a wagon, has endured and evolved over the decades. Today, E.E. Ward operates a fleet of about a dozen long haul trucks and two warehouses in Columbus and Charlotte, North Carolina. It is also an agent for the moving company North American Van Lines
"From the early days of E.E. Ward's ownership and management to now, the long legacy of the company and the goodwill it has created within the community is what has sustained it for this long and warranted it to be kept alive," said Brian Brooks, who now co-owns the company with his wife Dominique.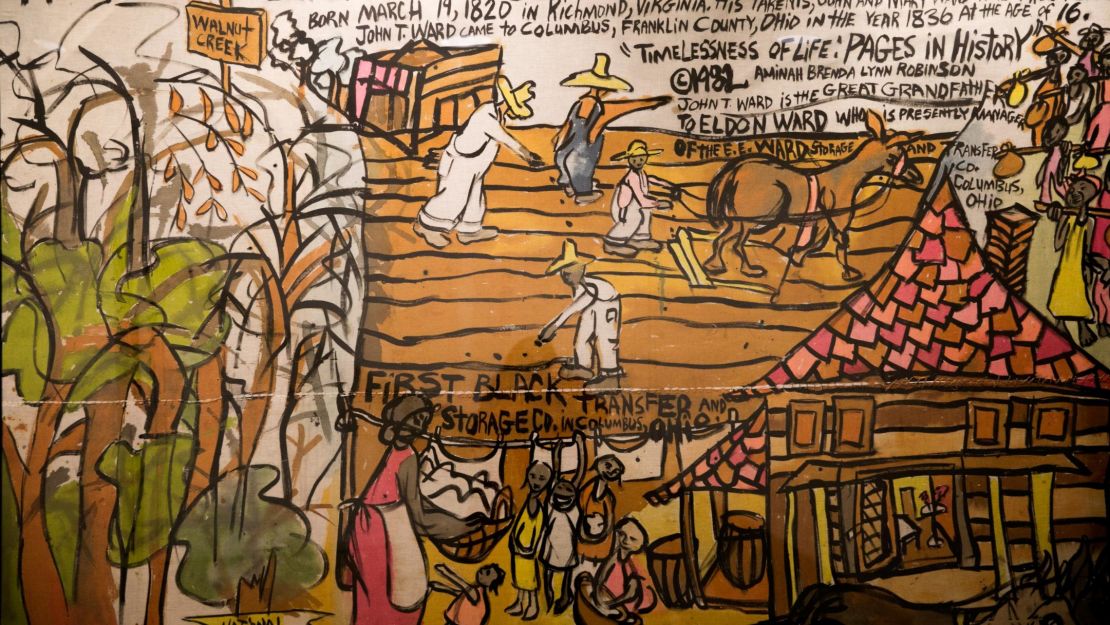 Two horses and a wagon
E.E. Ward's legacy traces back to the 1840s, when John T. Ward served as a conductor on the Underground Railroad. He used his horses and wagon to help slaves escape to freedom through a network of hiding places and safe houses.
During the Civil War, Ward scored government contracts to haul supplies and equipment for the US Army. His son, William Ward, eventually took an interest in the business and learned the ropes. In 1881, the two launched the Ward Transfer Line. In 1899, after the company added storage to their offerings, they renamed it the E.E. Ward Transfer and Storage Company, after Edgar Earl Ward, John T. Ward's grandson who was running the business by then.
The business started using motor vehicles in the early 1900s, phasing out their last horse-powered moving team in 1921. By 1925 it had expanded to more commercial clients, including Steinway Piano Company, for which it transported nearly 900,000 pianos.
William's grandson, Eldon Ward, joined the family business in 1945. He would become the last Ward family member to own the company.
"Eldon was a stalwart of the community. He was on many boards of local organizations in Columbus and was active in charity work," said Jerry Saunders, 65, a Columbus native and CEO of Africentric Personal Development Shop, a substance abuse treatment and domestic violence education center.
The local branch of the YMCA, where Eldon used to swim at 6 a.m. each morning, even bears his name, noted Saunders.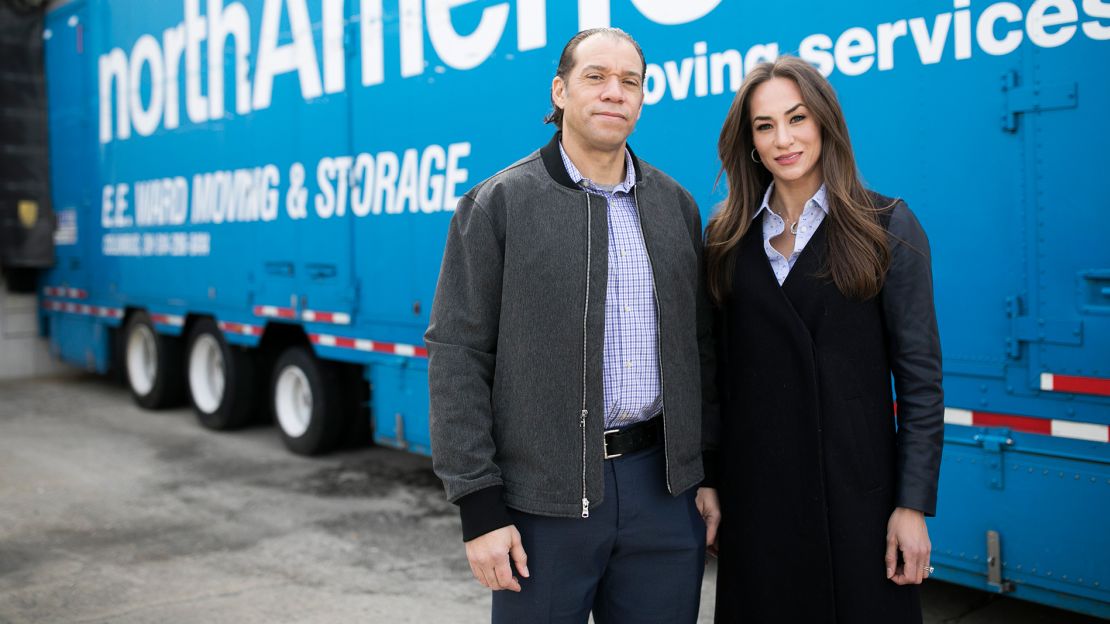 Maintaining a legacy
When Eldon decided to retire to Phoenix in 1996 there was no succession plan in place and he did not have any children of his own.
"His niece was managing the business after him, but was thinking about selling it or closing it altogether," says Brooks, who is now the company's current president.
Brooks' father was an attorney for E.E. Ward for 20 years. His parents were so close to the Wards that Eldon was Brooks' godfather. So when it appeared the business was going to leave the Ward family's hands, Brooks' mother pleaded with her son to help keep the E.E. Ward legacy alive.
He was already helping out with his family's real estate business and pursuing an MBA at Franklin University in Columbus, but Brooks started doing some research anyway.
"Frankly, I didn't know that industry. So I hired a business consultant to do due diligence," said Brooks, who is now 49. "But I felt strongly about the long legacy of the business and I wanted to keep that alive."
He ended up buying the firm with a business partner, Otto Beatty, in April 2001 for an undisclosed amount.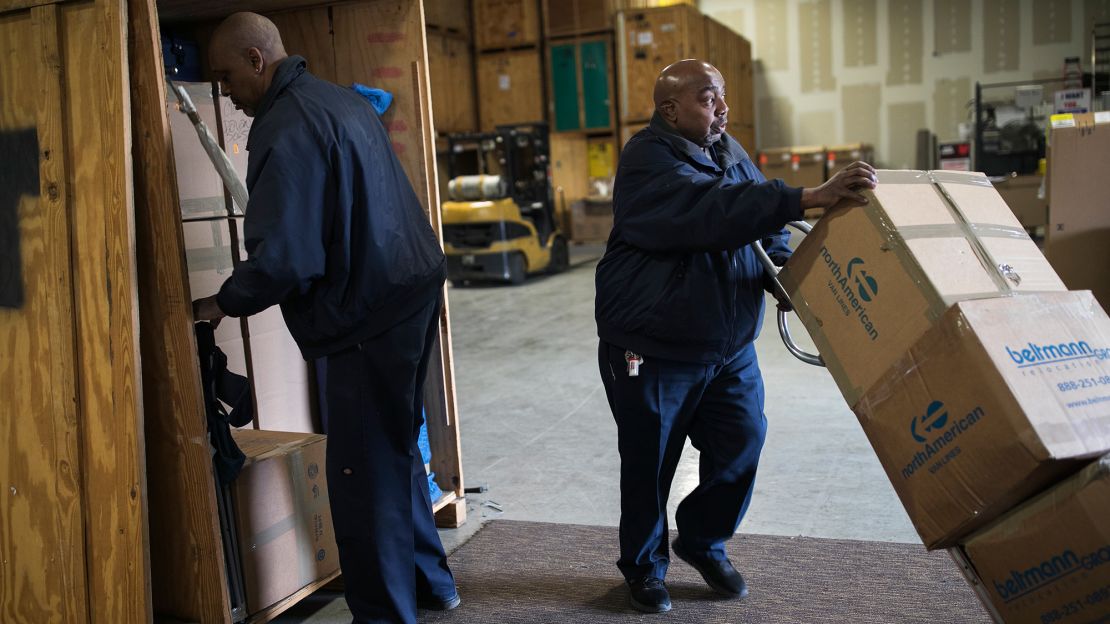 A new type of family business
When Brooks and Beatty took over, the company's offices were in a small building in downtown Columbus. At the time, E.E. Ward employed two office personnel, a total of five movers and drivers, four trucks and four trailers and was generating about $300,000 in annual sales.
Brooks initially struggled to get his bearings. "From day one there was a learning curve. The moving industry is complex, with many regulations you have to learn about," he said. Plus, the business itself was stuck in a different era.
"It was all run manually with old dial phones," he recalled. "We had to modernize the technology, establish banking relationships, hire a payroll company because even this function was handled by the family."
"We worked quickly to get ads in the Yellow Pages and in trade magazines and we sent fliers and postcards to realtors," he said.
Today, the company is profitable and generates more than $5 million in sales annually, he says. It has 50 full-time workers and, during peak season, it often brings on another 20 temp workers.
"I can certainly say we have taken E.E. Ward a lot further in the last 18 years."
Beatty left the business in 2014 to pursue other interests. Brooks now manages the operations with his wife Dominique, who handles the firm's branding and marketing.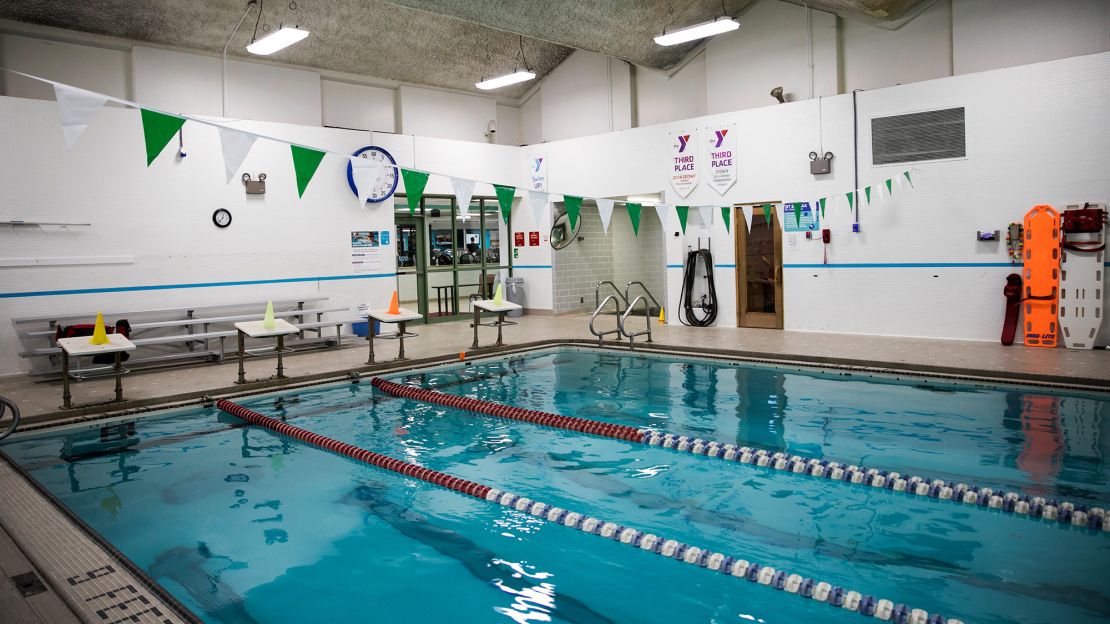 The couple has made it a point to honor the Ward family's commitment to social good. Dominique also oversees philanthropic initiatives, including the Laps for Learning annual fundraiser at the local YMCA, which E.E. Ward co-sponsors with other businesses. The event raises money to send children from underprivileged areas to swimming lessons and classes about water safety.
E.E. Ward has served as a second home to workers like Jerome Davis. He's 60 and has worked there for half his life, helping to pack and load cargo.
Davis plans to stay on at the company indefinitely. "I move people. It's what I do and I am good at it." he said. Although getting used to the new way of doing things was a big change for him, Davis has embraced it. "You can always learn something new," he said.
But mostly, he said he's grateful that Brookses have stayed true to the culture Eldon Ward fostered at the company.
"We want to see this company through the next 100 years," said Dominique.