Editor's Note: Ross Garber is a CNN Legal Analyst. He teaches about political investigations and impeachment law at Tulane Law School and has served as lead counsel for four U.S. governors in impeachment proceedings. The opinions expressed in this commentary are his own. View more opinion at CNN.
Last week the White House threw down the gauntlet in the face of a demand for information from House Oversight and Reform Committee Chairman Elijah Cummings (D-MD).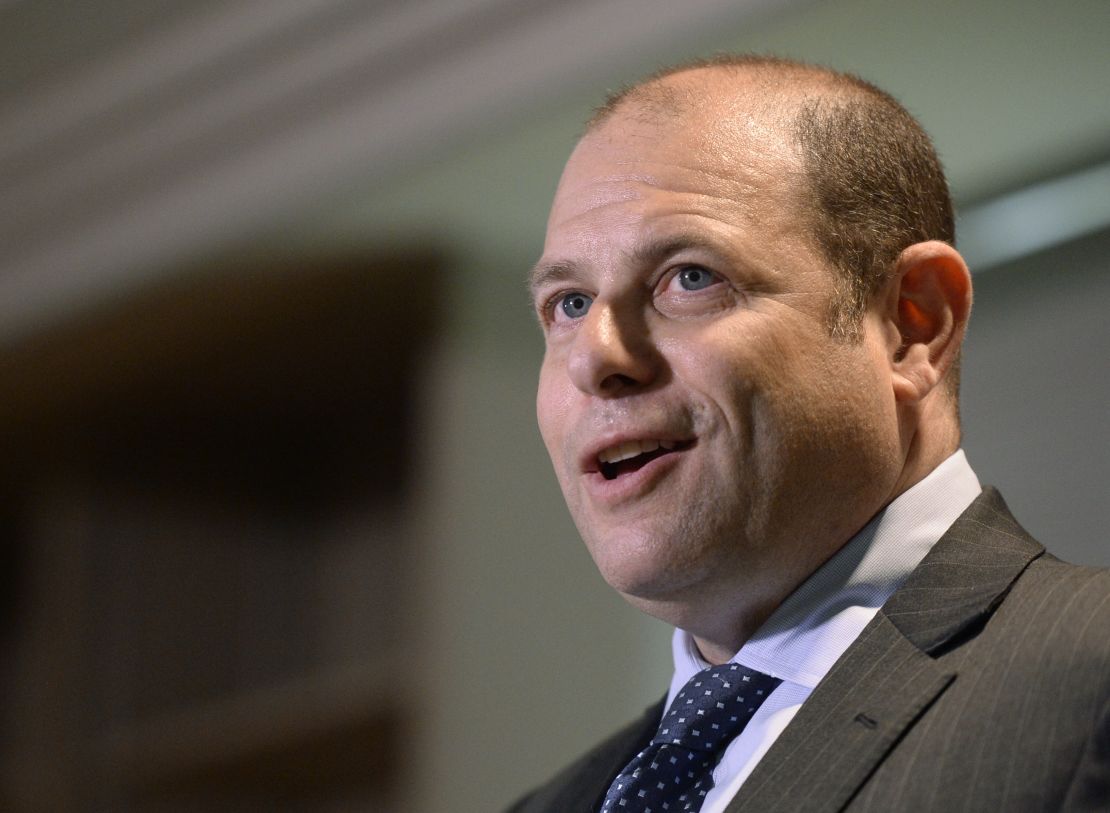 The committee is seeking documents and other materials related to White House security clearance procedures, an issue that has gotten more scrutiny amid reports that the President granted his daughter Ivanka and son-in-law Jared Kushner top level security clearances over the objection of his chief of staff and White House counsel.
Instead of providing information, the White House sent Cummings a letter in which it explained why the House isn't entitled to what it is seeking. This battle of wills could result in significant, long-term consequences for future Congressional efforts to get information from presidents.
It's important to note that Cummings made his information demand in a letter, not a subpoena. This reflects both a respect for the institution of the presidency and the practical reality that courts will consider enforcing Congressional subpoenas against the executive branch only once Congress has shown that it has exhausted all reasonable efforts to negotiate a resolution. In other words, Cummings is hoping to get as much voluntary compliance as he can from the White House and lay the groundwork for potential litigation should that fail.
In the face of this informal demand, the White House responded as expected. It said it is willing to offer reasonable accommodations to the Committee's demands – signaling to the courts that no judicial intervention is yet warranted if Congress tries to enforce a subpoena – while also forcefully asserting two substantive reasons for not providing information.
In rejecting Cummings' demand, the White House cites, "Executive Branch prerogatives." This is a reference to the right asserted by presidents dating back to George Washington to refuse to disclose sensitive information to other branches of government. The Supreme Court officially recognized the validity of such an "executive privilege" in a case involving a court order that President Nixon produce recordings of conversations in the Oval Office.
While the Court in that case recognized that an executive privilege is valid, it also held that such a privilege was not absolute and must be balanced against the interests of other branches of government. In that case, the Court held that a general claim of privilege not grounded in any particular need for secrecy would give way when balanced against the need for the information for a criminal trial.
Since that decision, there haven't been many court decisions defining the parameters of executive privilege. Normally such battles between the branches of government are resolved through negotiations and don't wind up in court.
The White House letter to Cummings implicitly argued that any balance would weigh heavily in favor of maintaining the confidentiality of security clearance information. The White House noted correctly that granting and denying security clearance is traditionally a function solely of the executive branch.
As for the other side of the scale, the White House argued that the Committee had "failed to point to any authority establishing a legitimate legislative purpose" for demanding the security clearance information.
The White House cited Supreme Court cases establishing that, while Congress's authority is vast, it is not unlimited. In the 1957 case of Watkins v. U.S., the Supreme Court said that a congressional information demand must relate to a "legitimate task of the Congress," and noted that Congress is not a "law enforcement or trial agency" that can seek information to uncover or expose crimes. By this the White House means that the security clearance information does not seem to be related to any pending legislation.
Unsaid in the letter is another very significant point: the House has not invoked its impeachment power, so it would presumably be unable to point to this as a reason for needing this information. In fact, Speaker Nancy Pelosi, Judiciary Committee Chairman Jerry Nadler (D-NY) and Chairman Cummings have all explicitly disclaimed that their inquiries represent any part of an impeachment process.
By doing so, they have seemingly sought to avoid inflaming the President's political base, raising expectations of the Democrats, and embarking on a resource-draining battle which at present would not likely conclude in the President's removal from office. It would require a two-thirds vote of the Republican-controlled Senate to remove Trump from office. But without being able to cite potential impeachment as at least one of their legislative objectives, House leaders may have impaired their ability to enforce any subpoenas for information.
Without an impeachment card to play, the House will now have to decide whether to initiate a court fight that would likely be long and costly, and could ultimately yield a decision – perhaps from the Supreme Court – that could do long-term damage to Congress's ability to get executive branch information.